Free Electric Shuttle Bus to Floating Markets in Bangkok
Today I'm checking out the free electric bus shuttle between four floating markets in Taling Chan District of Bangkok. This is a review in three parts: MRT Park & Ride, electric bus and floating markets.
The electric bus service connects to MRT Bang Khun Tan station and so I decided I would drive to the Park & Ride at MRT Lak Song first to review that car park. Park on the 3rd floor as that's where the bridge is to connect to the station.
📍MRT: maps.app.goo.gl/nCs9ngRKXYmyxA…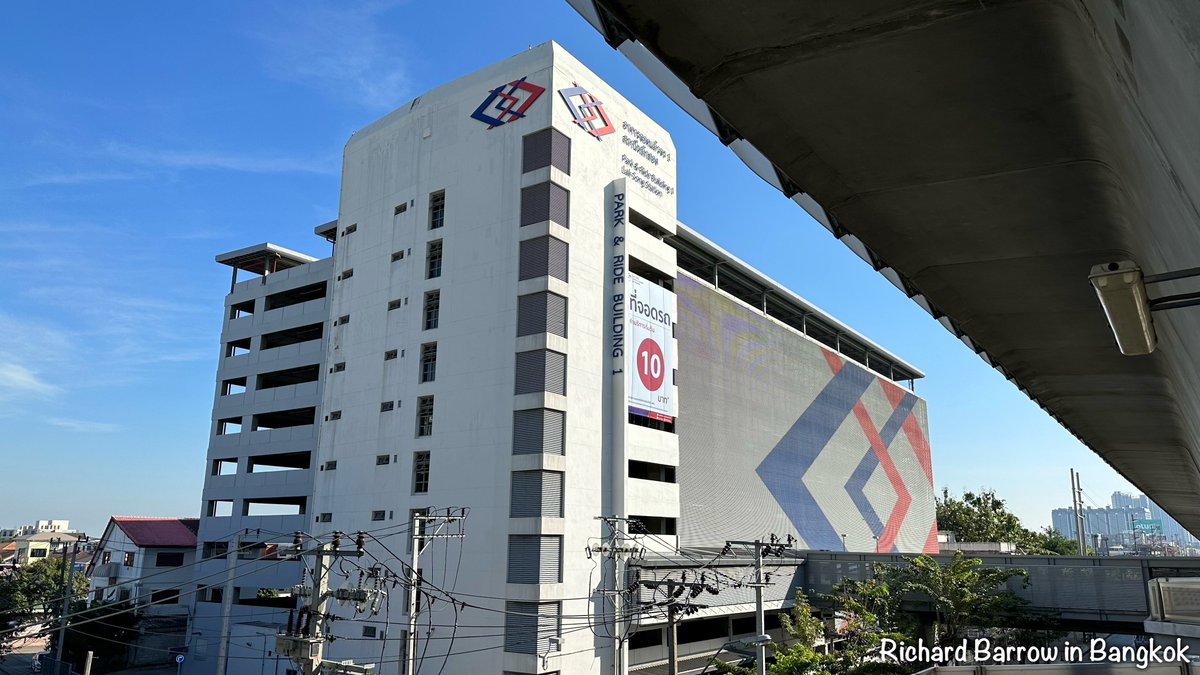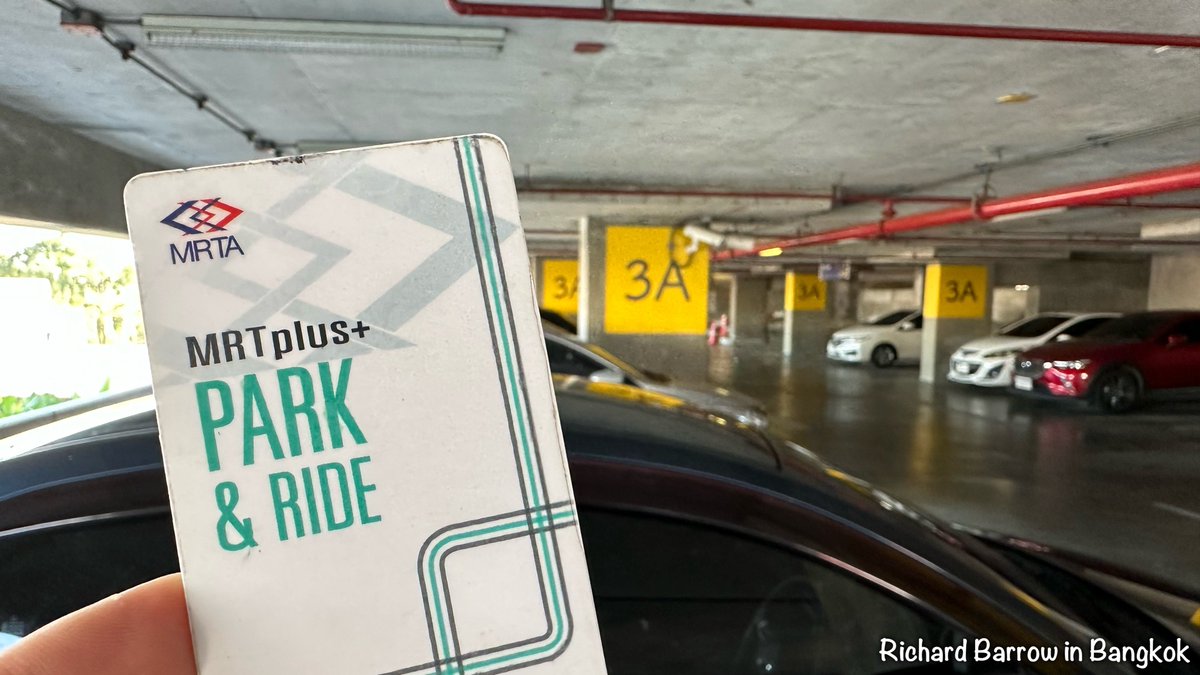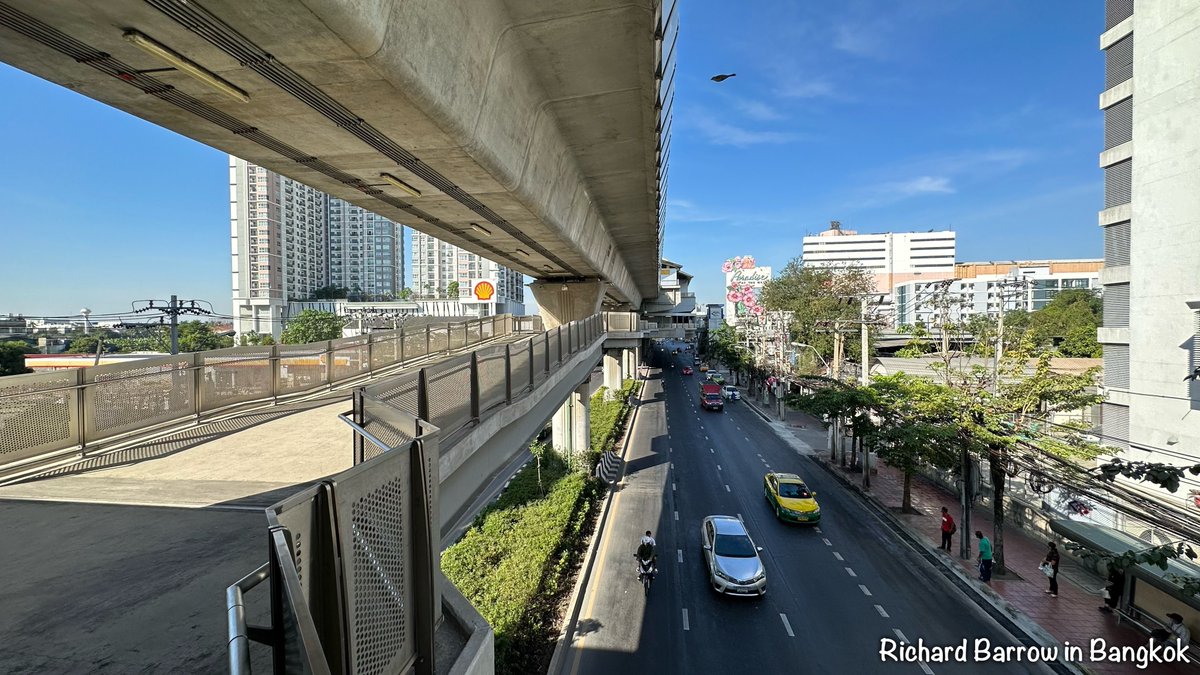 If you are riding the MRT it costs you 10 Baht to park for 2 hours. If not, then it's 20 baht for 1 hour. I got a parking coupon from the MRT ticket office. From Lak Song I had to change at MRT Tha Phra and then get off at MRT Bang Khun Non.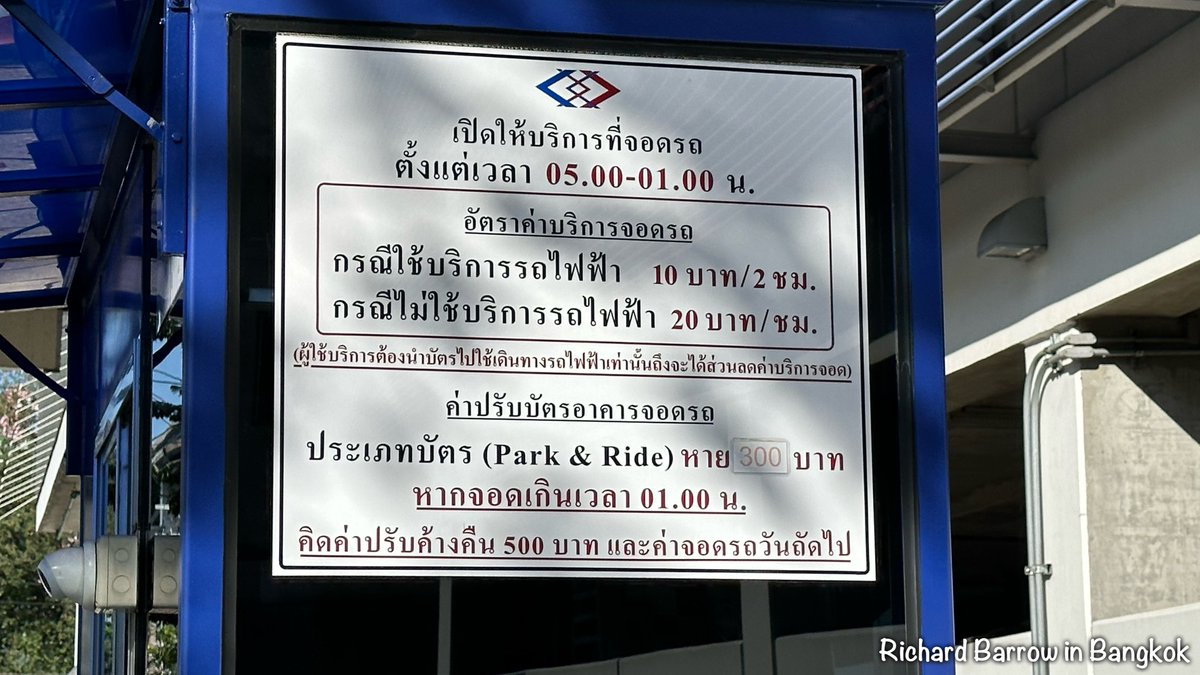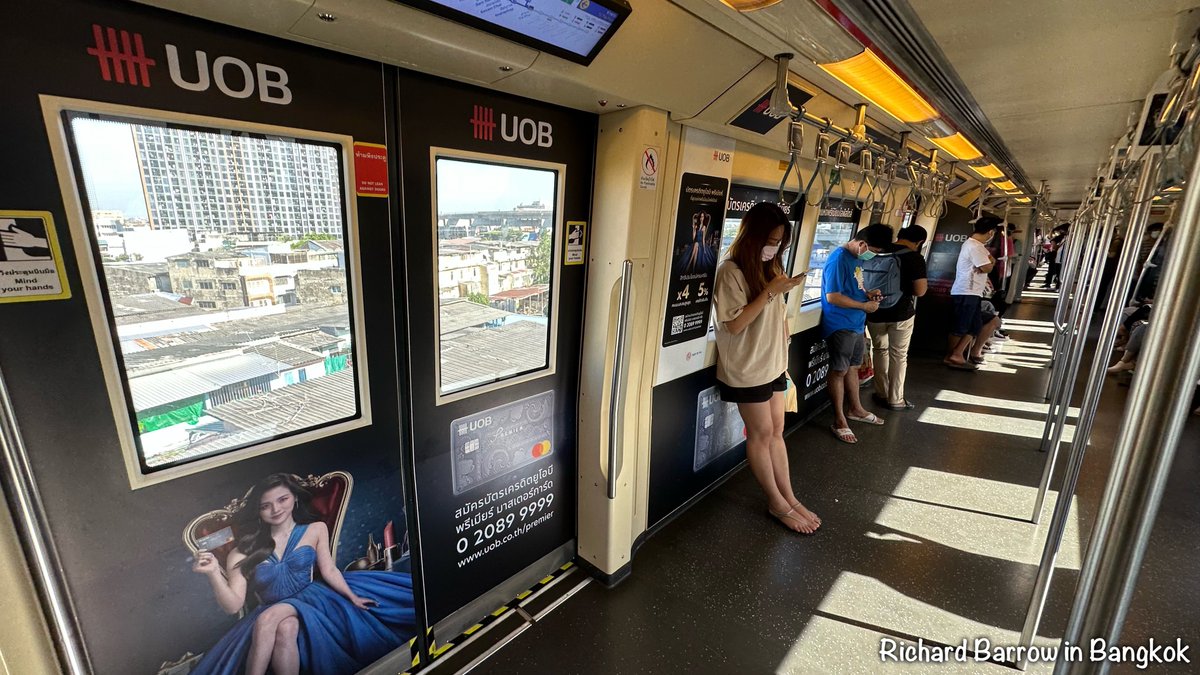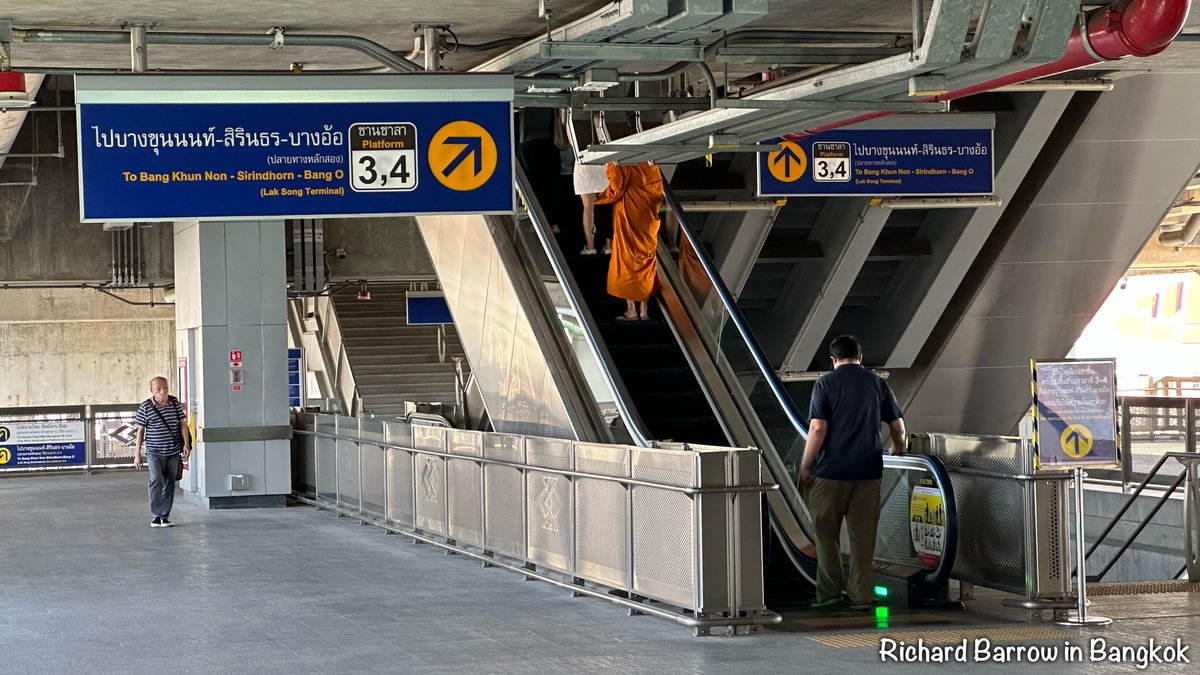 This is the timetable for the free electric bus shuttle to visit four floating markets in Western Bangkok at the weekends.
📍 Song Khlong Floating Market
📍 Taling Chan Floating Market
📍Khlong Lat Mayom Floating Market
📍Wat Saphan Floating Market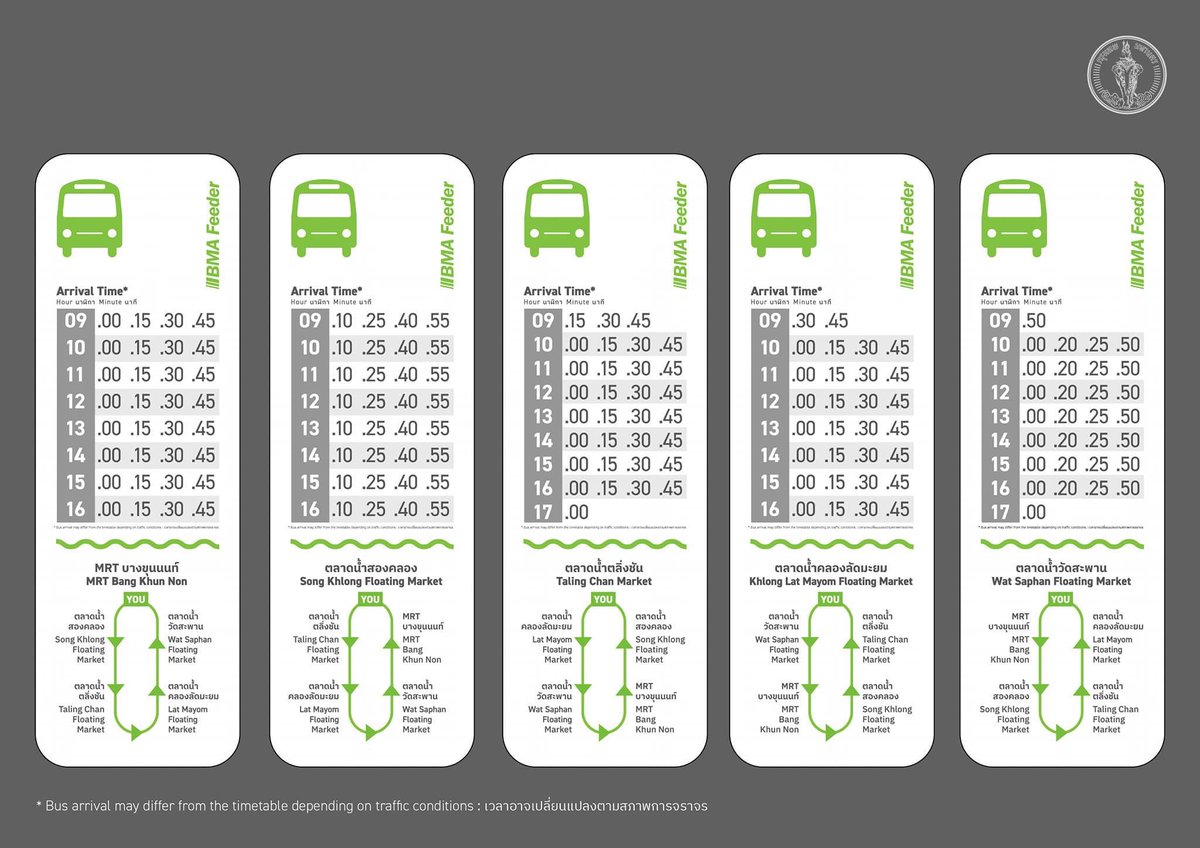 At MRT Bang Khun Non, take Exit 3 to street level. You will see the bus stop straight away. Not surprisingly there were a lot of people waiting but we all somehow squeezed on. My first floating market was only 7 minutes away and so no problem standing.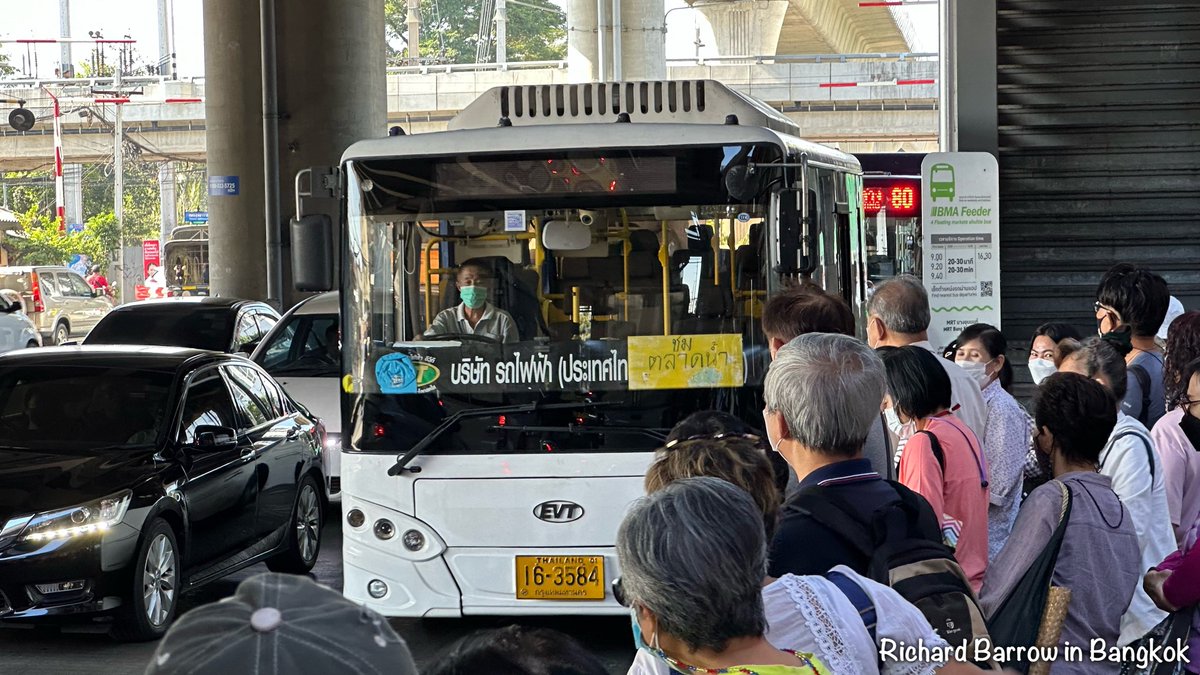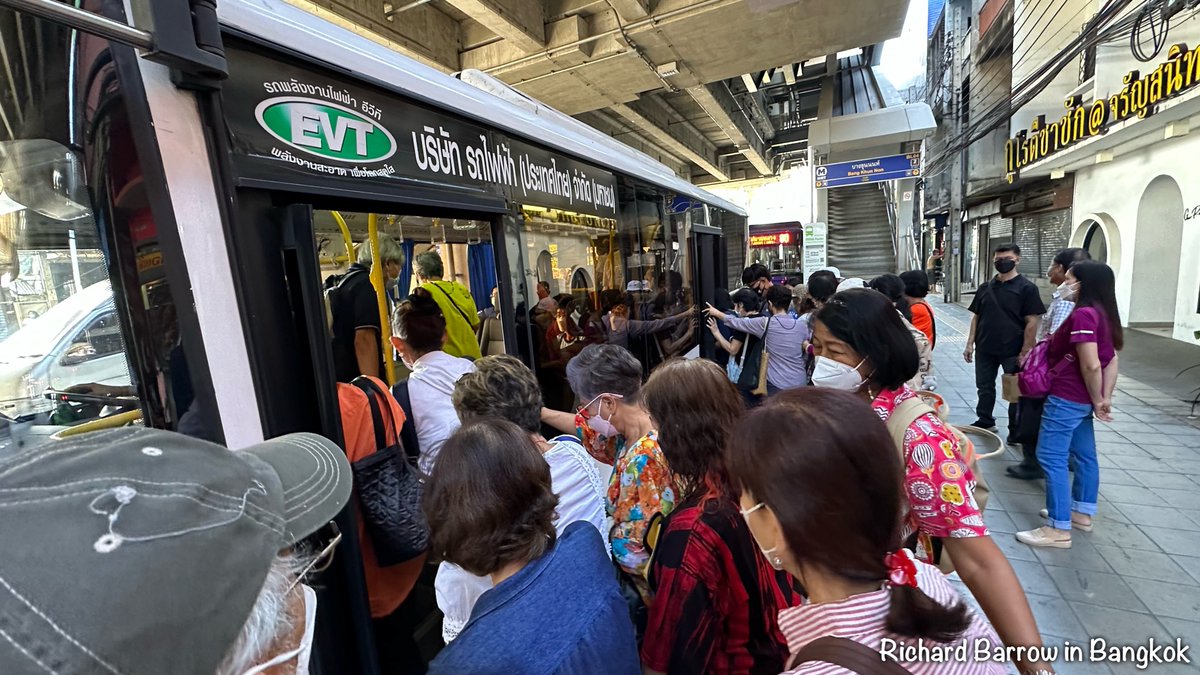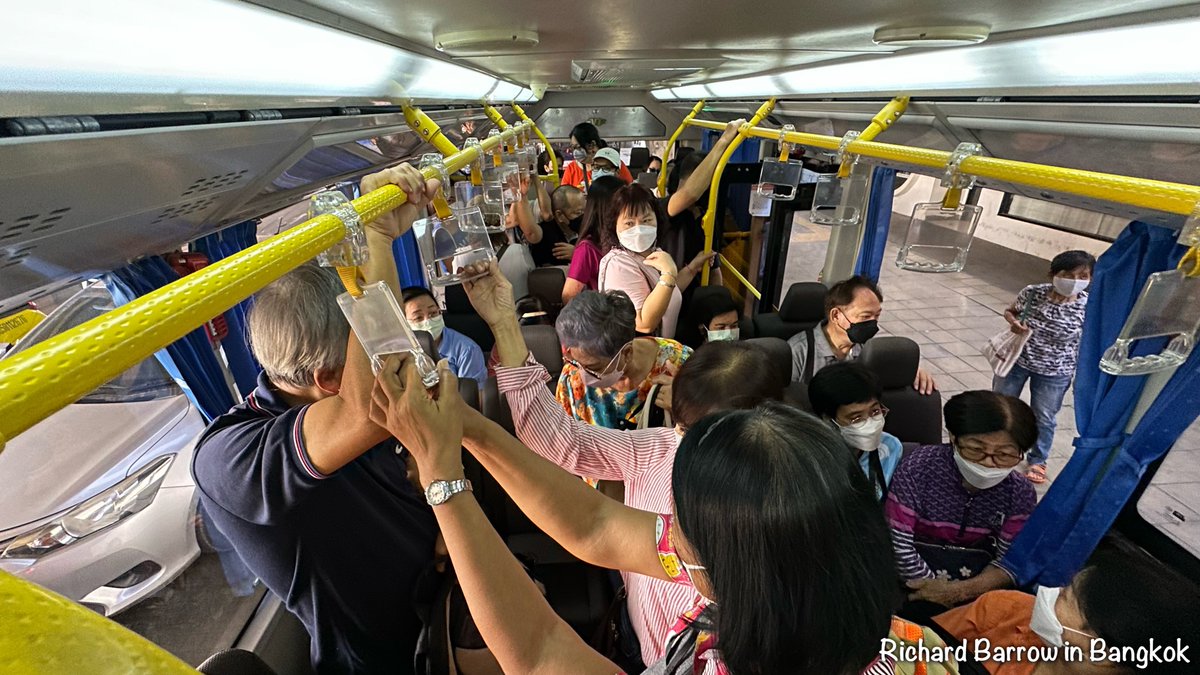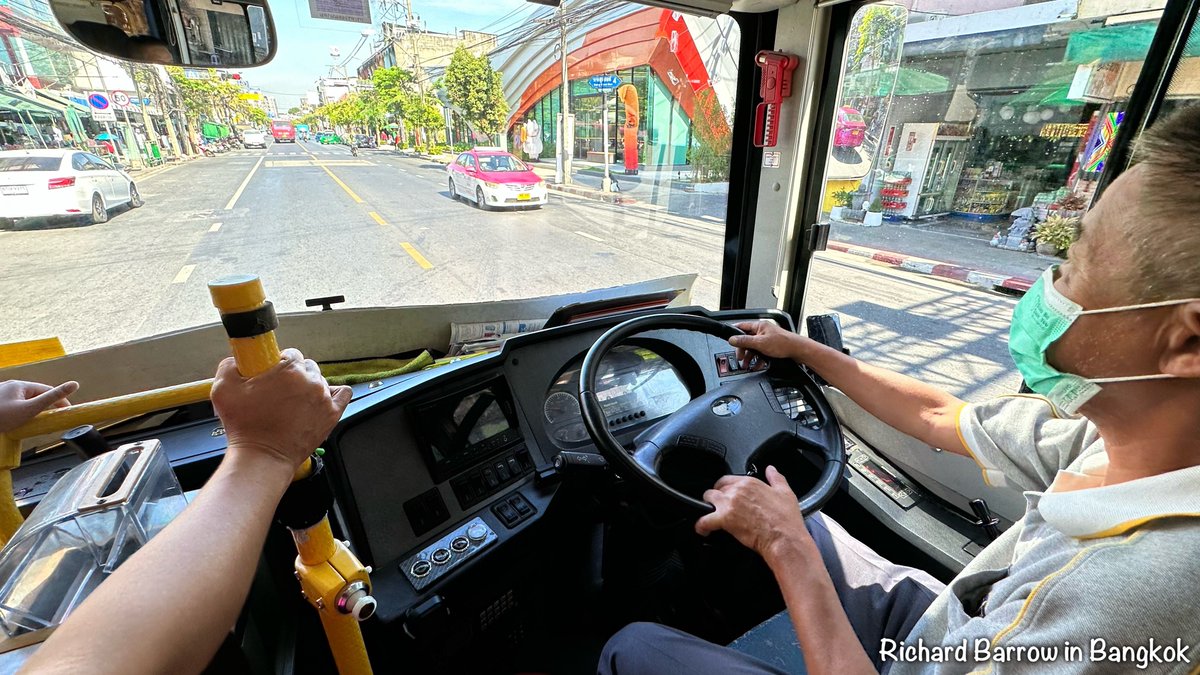 My first stop was at Khlong Song Floating Market. This is actually the first time I've been here. It's very much overshadowed by its big neighbour, Taling Chan. But if you want a quiet one with hardly any foreigners then check this one out.
📍MAP: maps.app.goo.gl/Y7YkXSpUcGcd6p…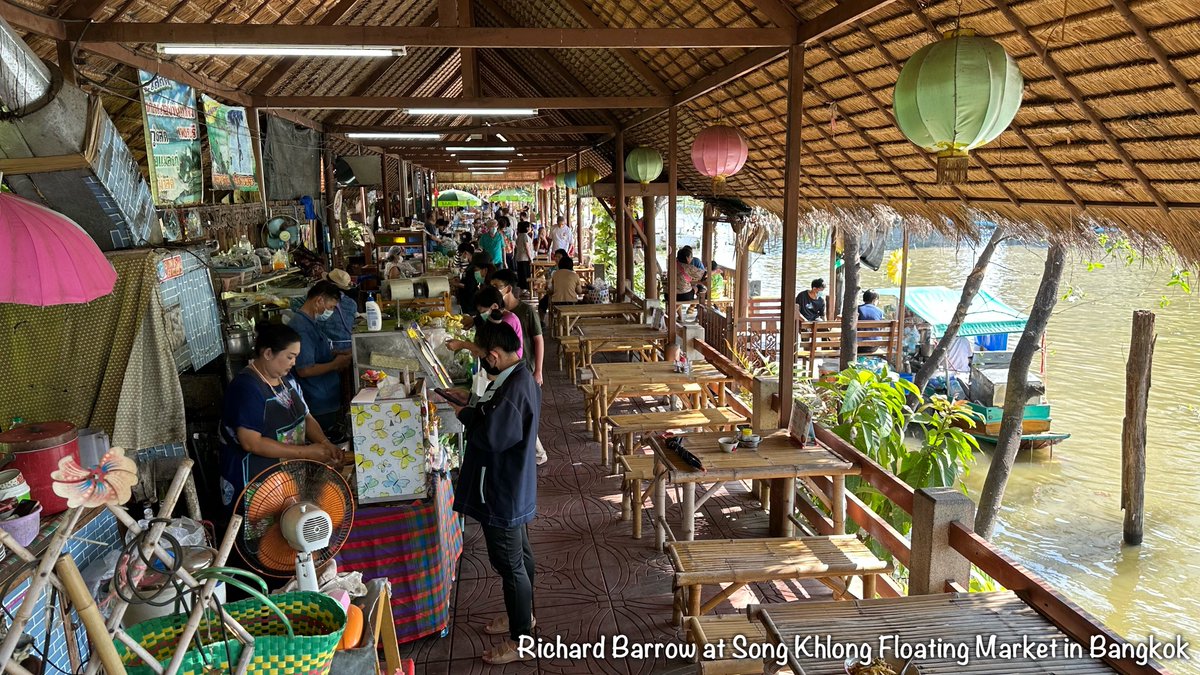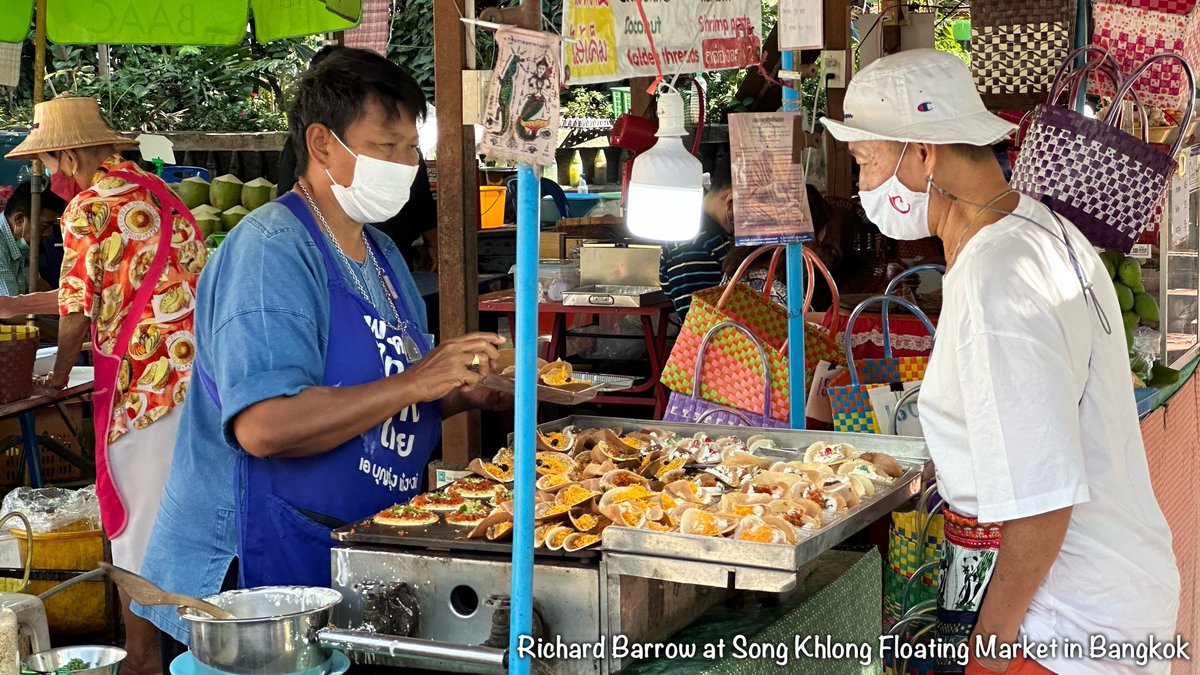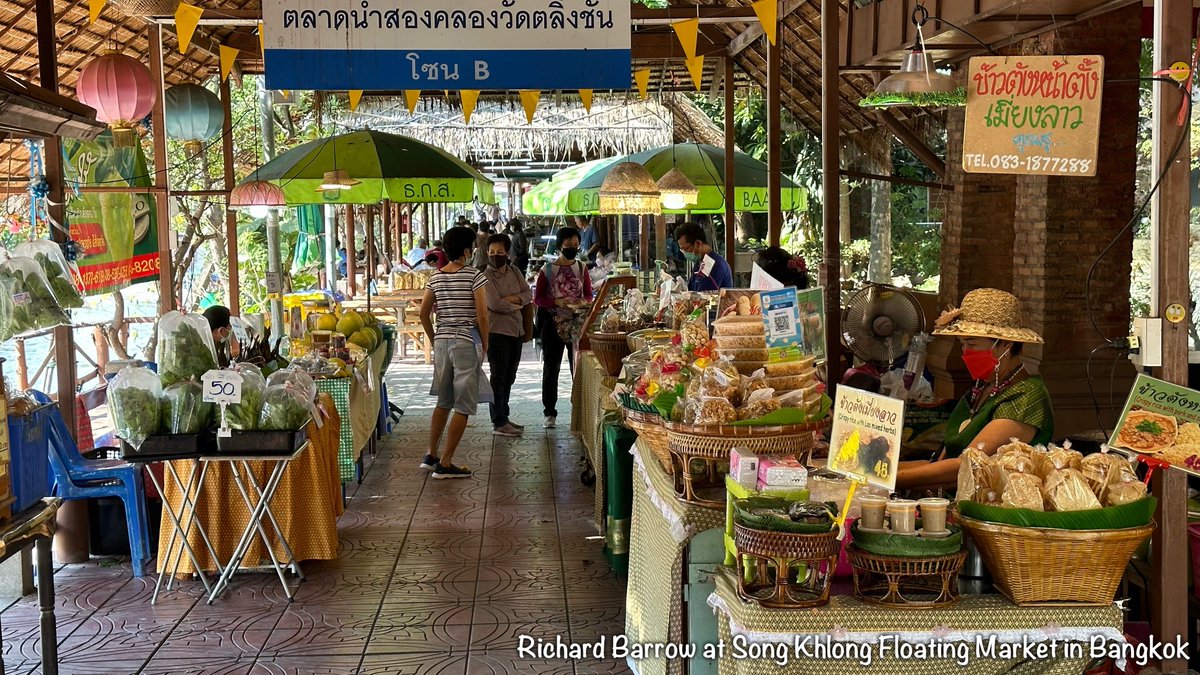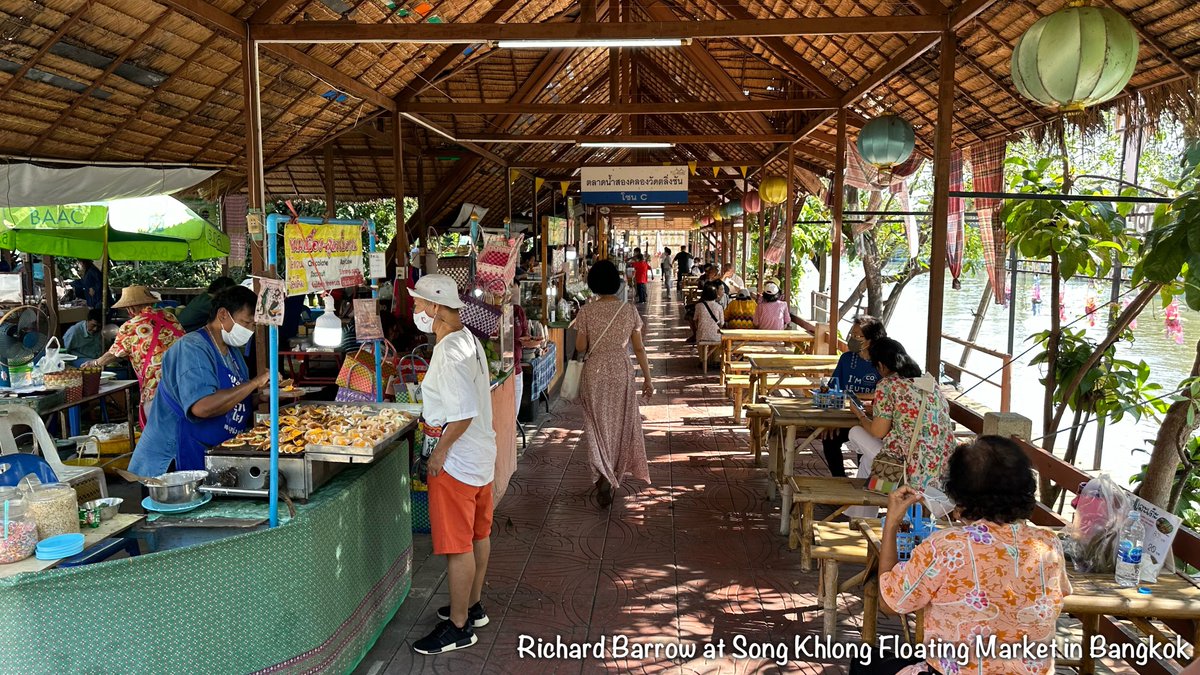 As my next stop was only a five minute walk away I decided not to wait for the electric bus and just go to Taling Chan Floating Market by myself. This one has many more foreigners as long-tailed boat tours drop them off here.
📍MAP: maps.app.goo.gl/8hgna6AqE4Js6m…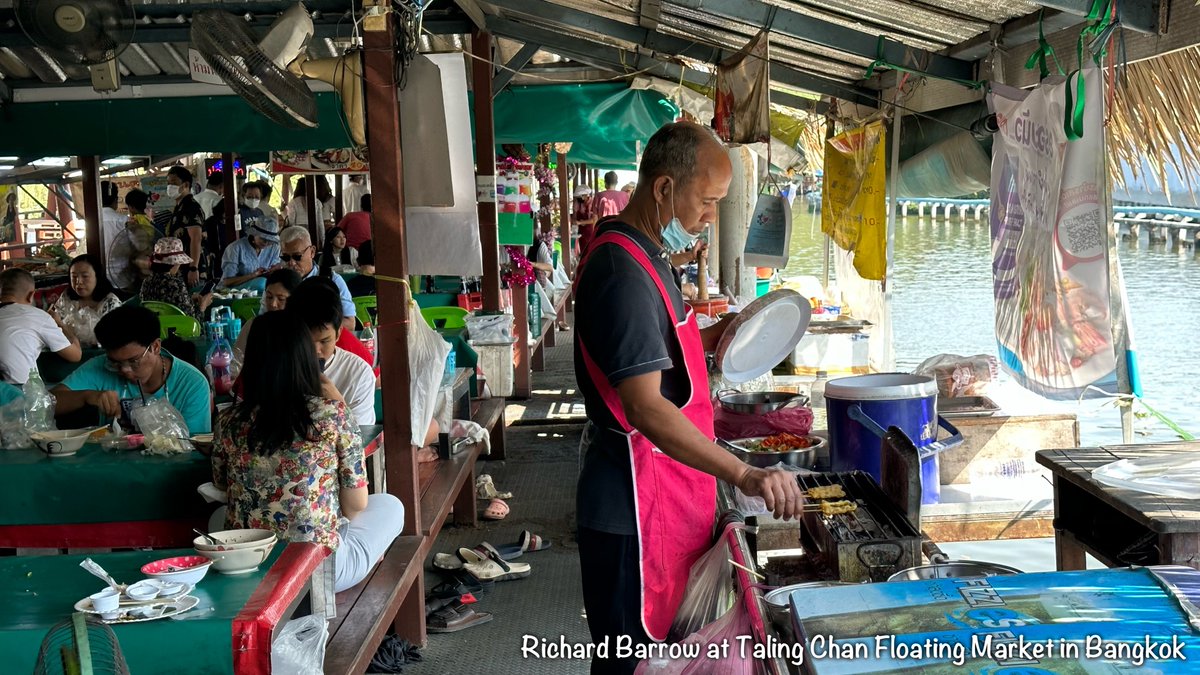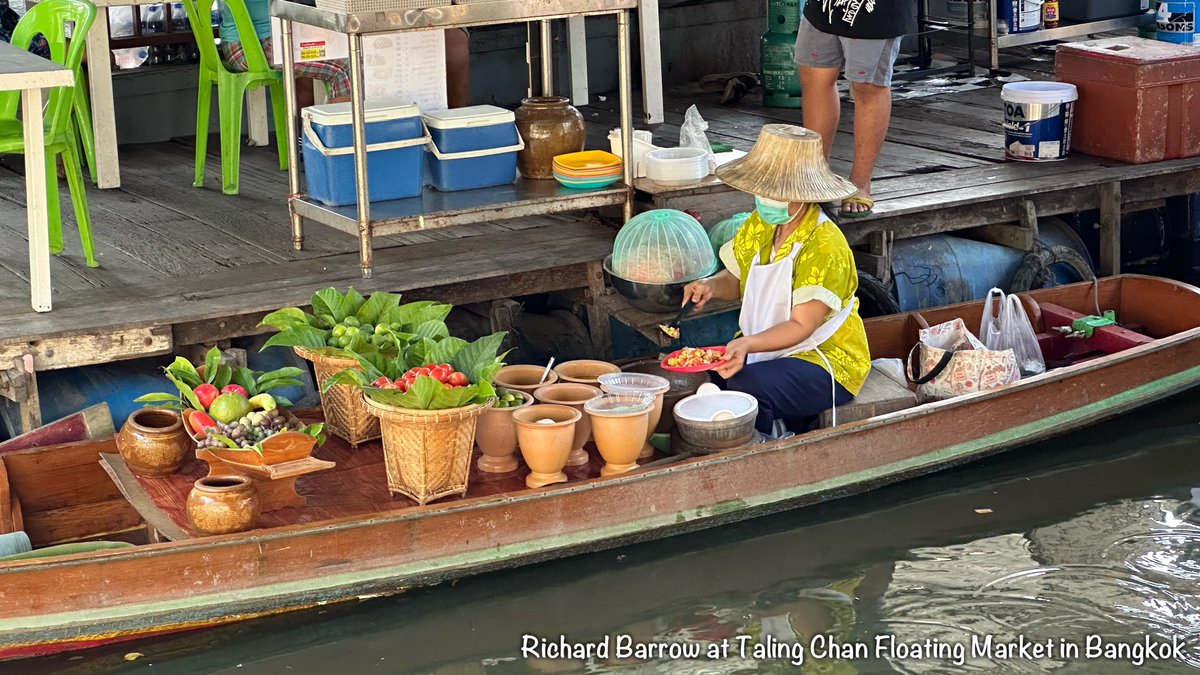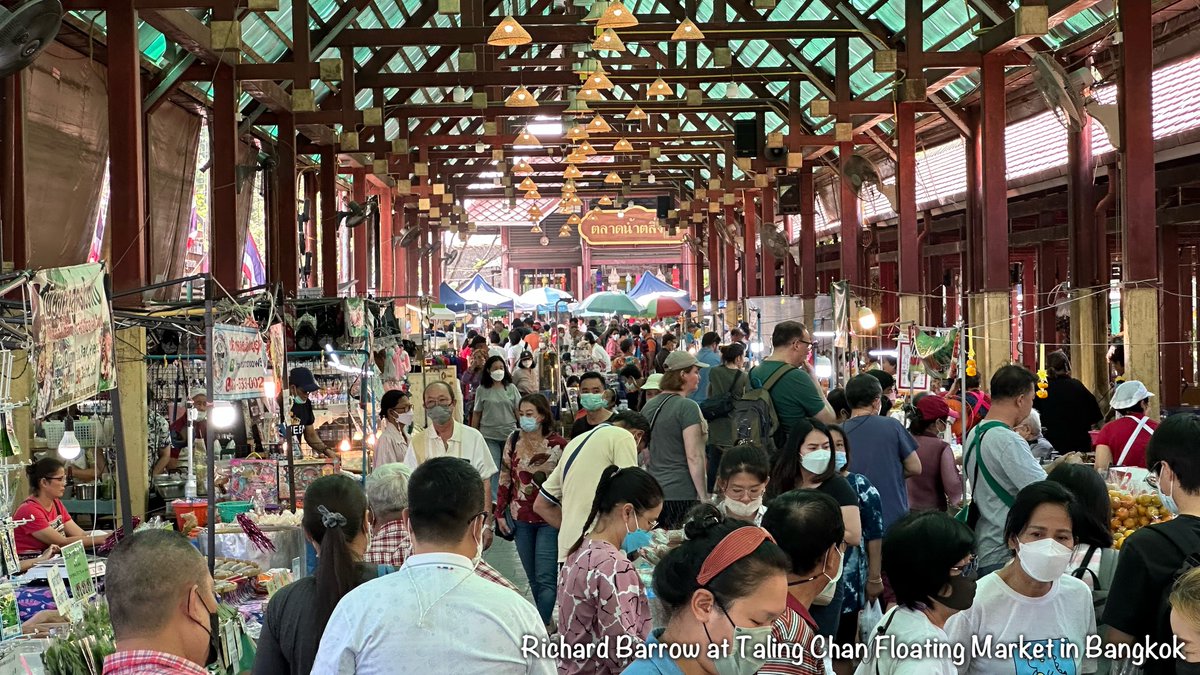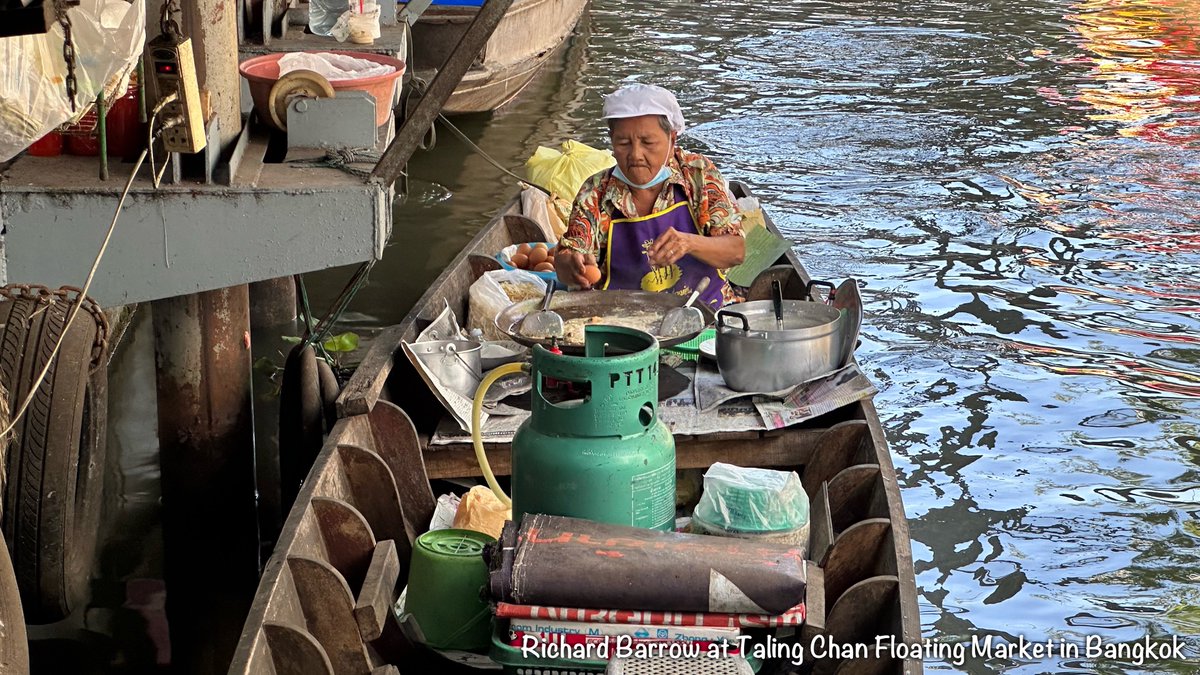 A good tip for riding any bus in Bangkok which has GPS is to download the app ViaBus (apps.apple.com/th/app/viabus/…) and then scan the QR Code at the bus stop. You can then see how many minutes you have to wait. In my case only five minutes.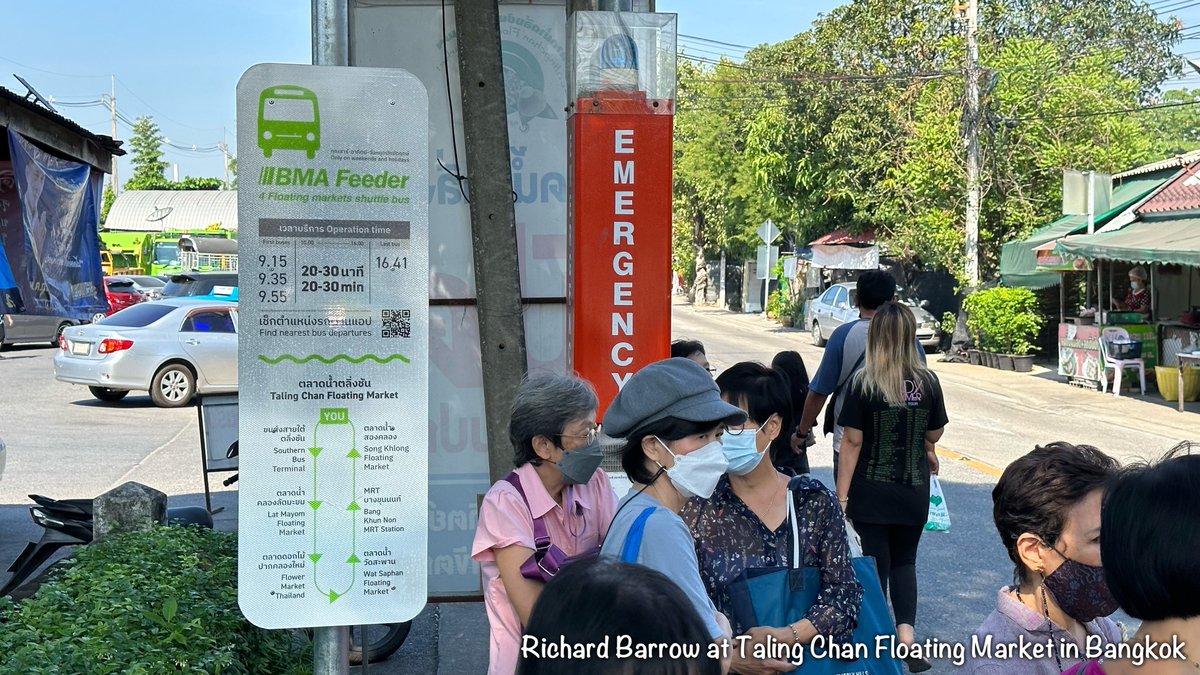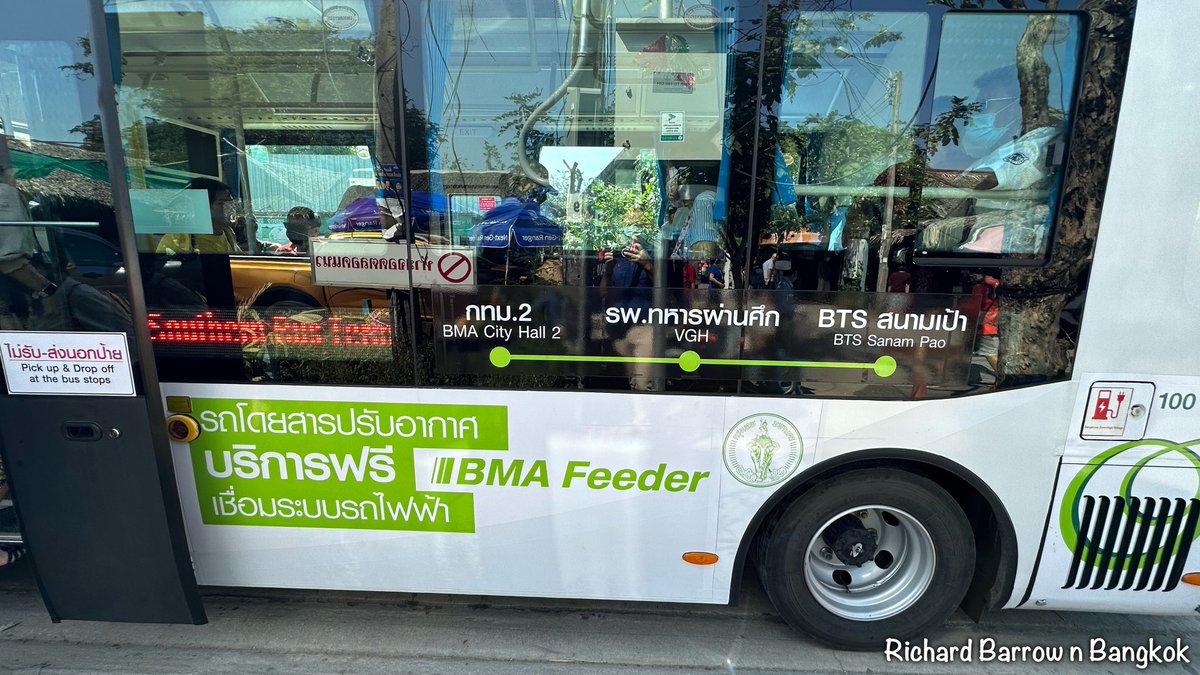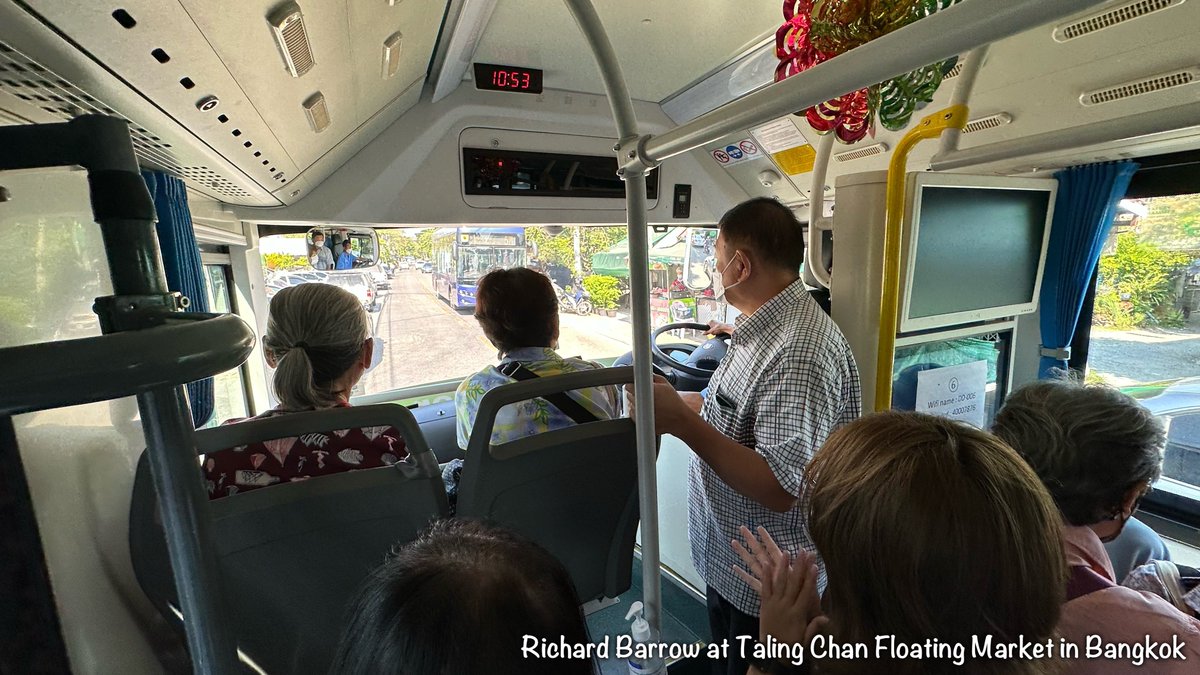 My third stop was only ten minutes away by electric bus with a brief stop outside Bangkok Bus Terminal. Khlong Lat Mayom Floating Market is one of my favourite riverside markets but best to go early before it gets too crowded.
📍MAP: maps.app.goo.gl/C8zW5HZLhWcPCP…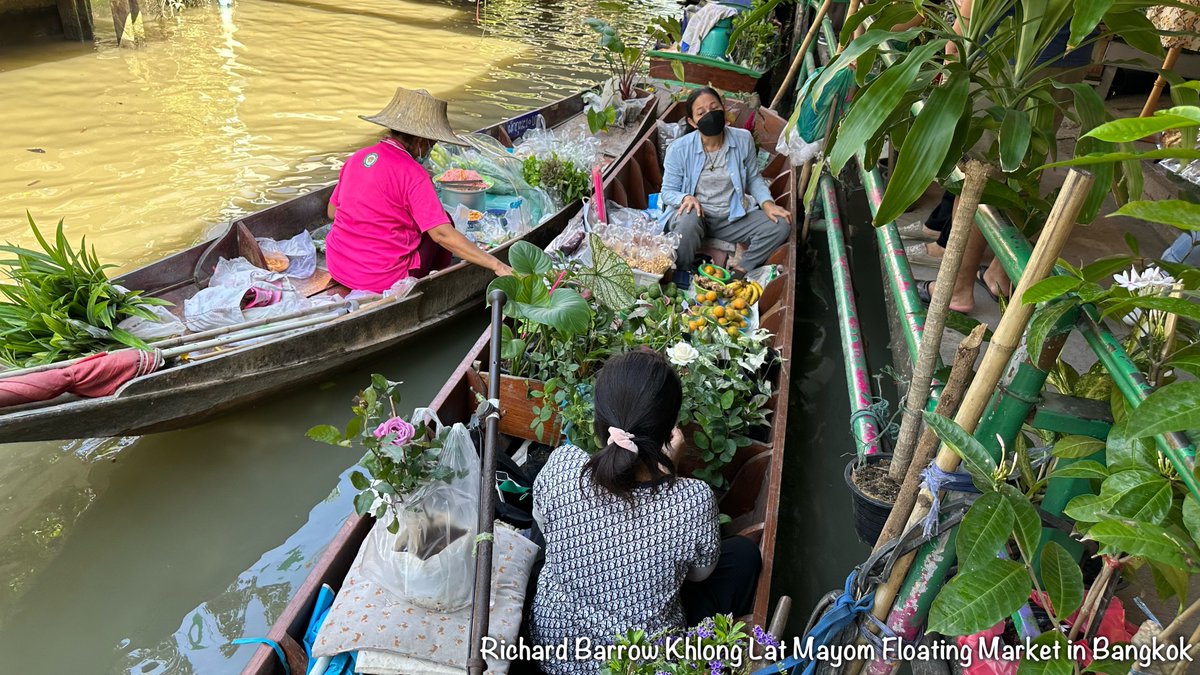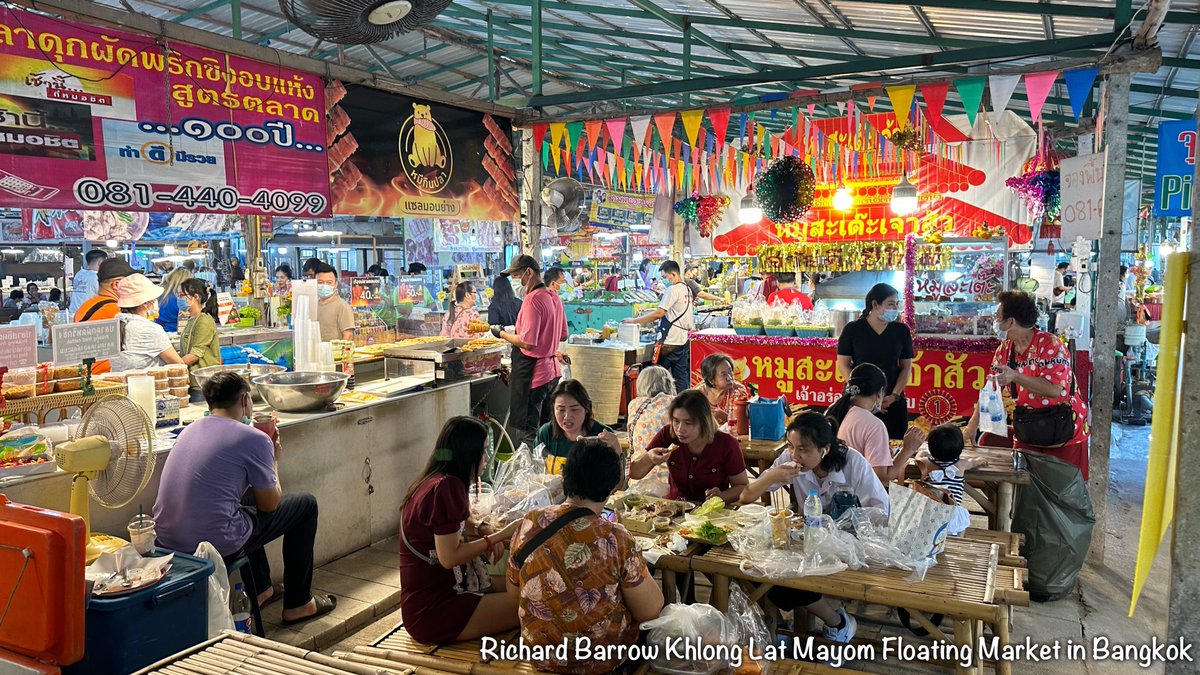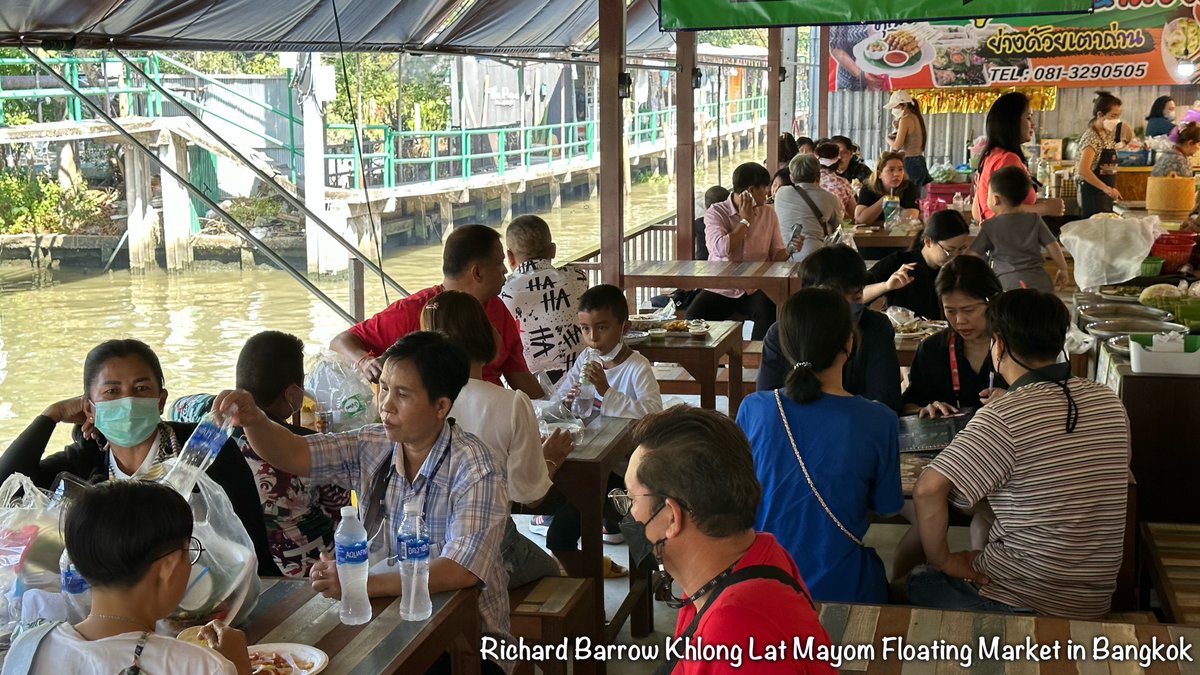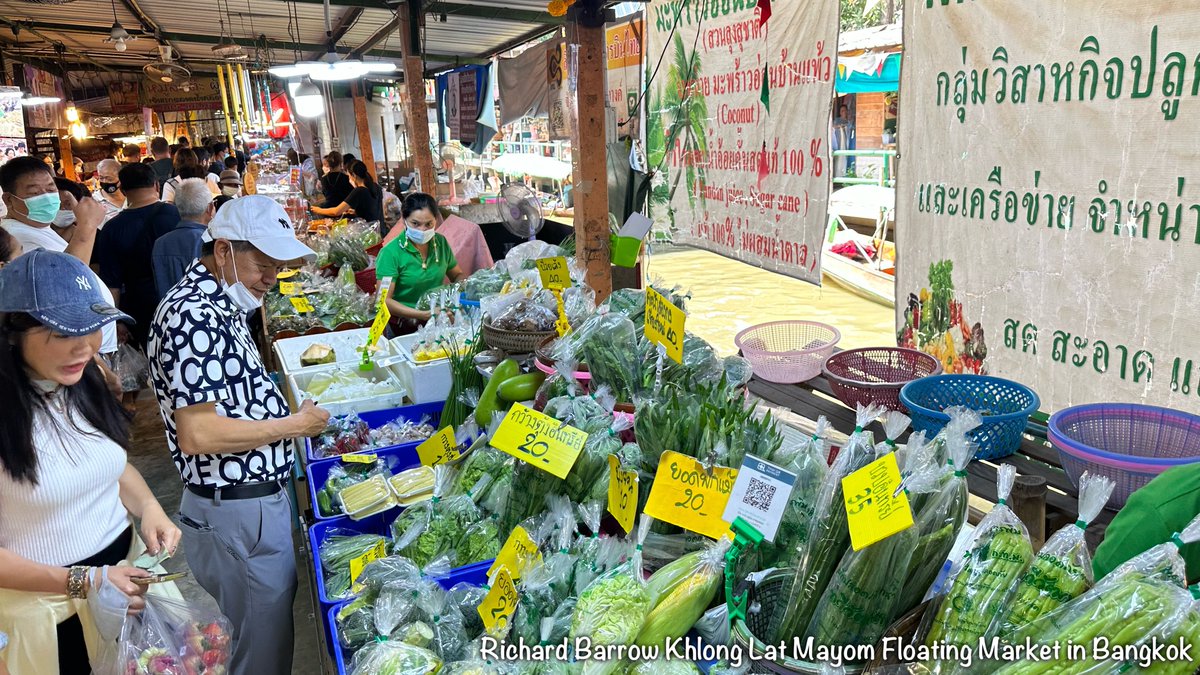 At Khlong Lat Mayom I had to wait about 20 minutes for the next electric bus but with the ViaBus app I was able to see its progress and so I sat down in the shade. Again the bus filled up but there was enough room for everyone.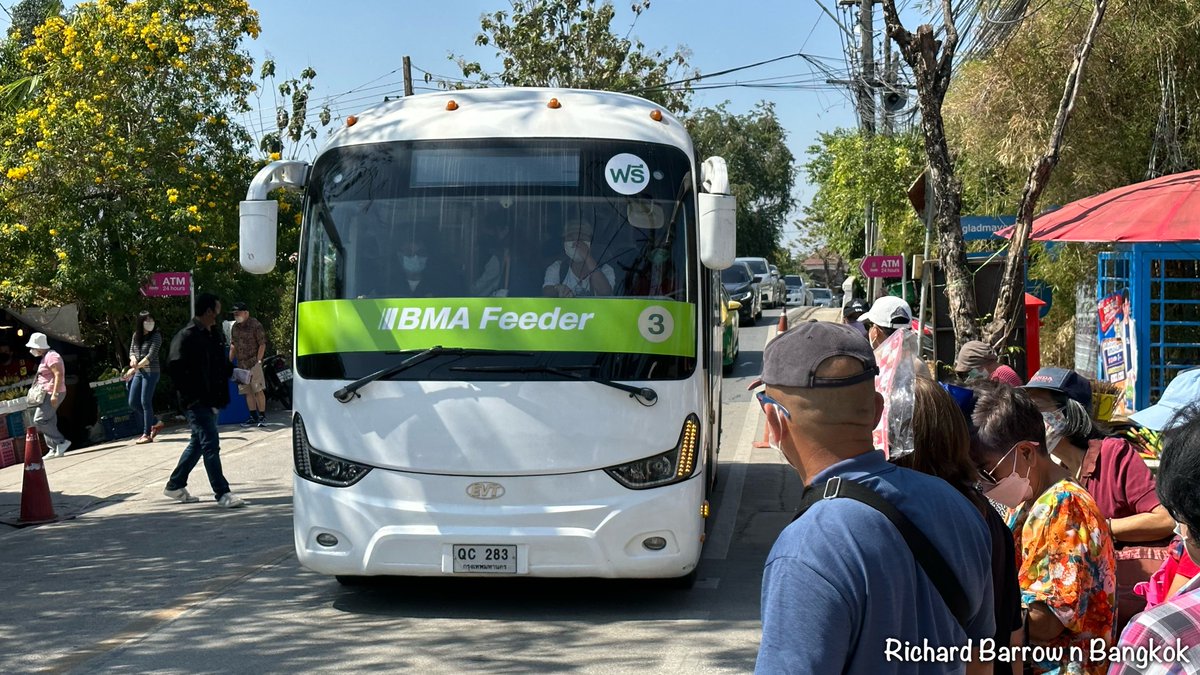 My fourth and last stop was at Wat Saphan Floating Market. This is a quieter riverside market compared to the others but worth visiting if you've never been before. It was certainly busier than last year which is good.
📍MAP: maps.app.goo.gl/myaHbCdHHN49hp…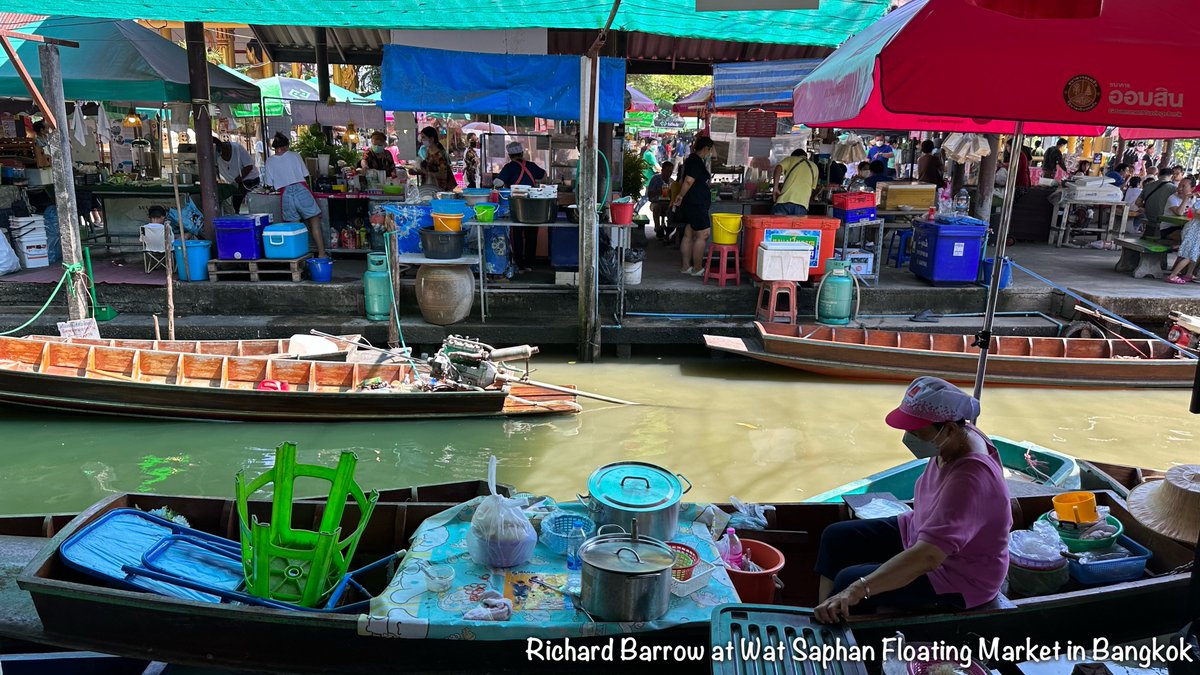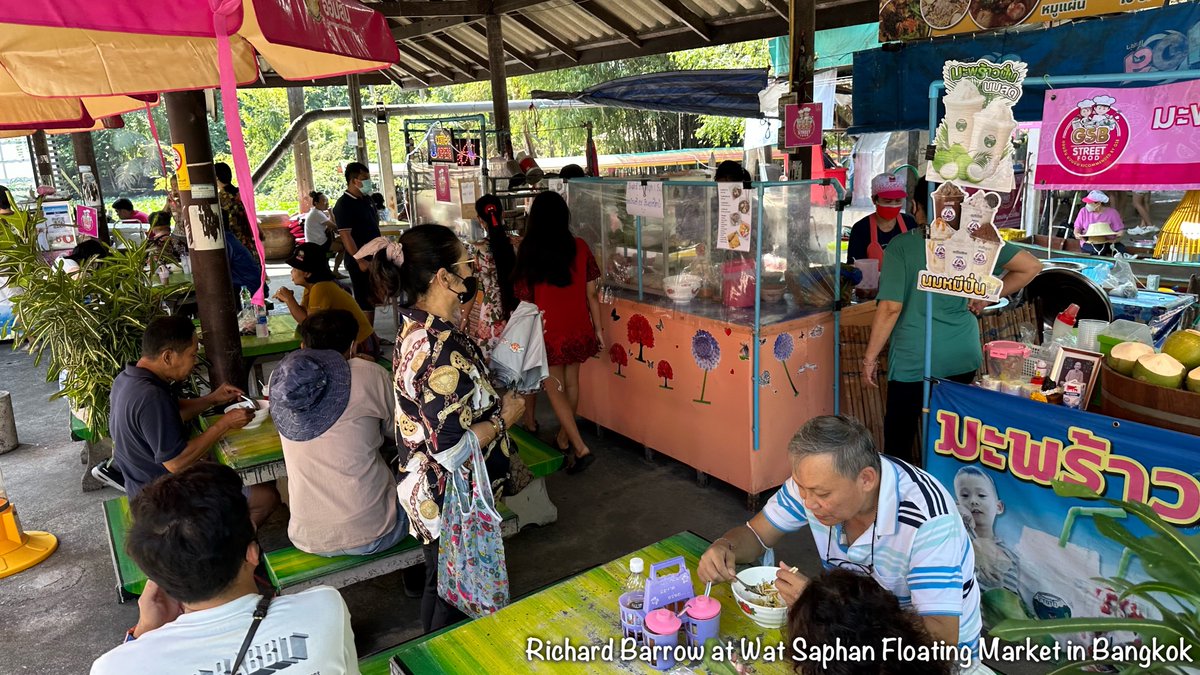 Wat Saphan Floating Market seems to be the start and finish of the electric shuttle bus service as there were two buses waiting there. The bus driver told me the buses can go 100km which is enough for one day and then they charge overnight.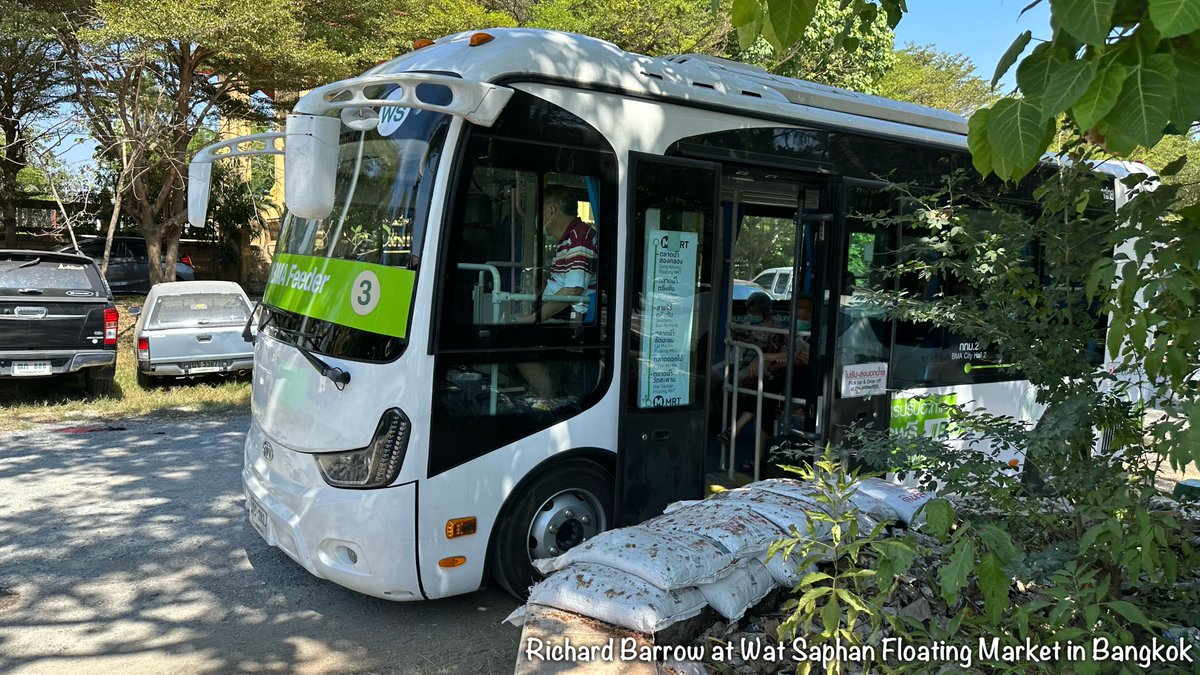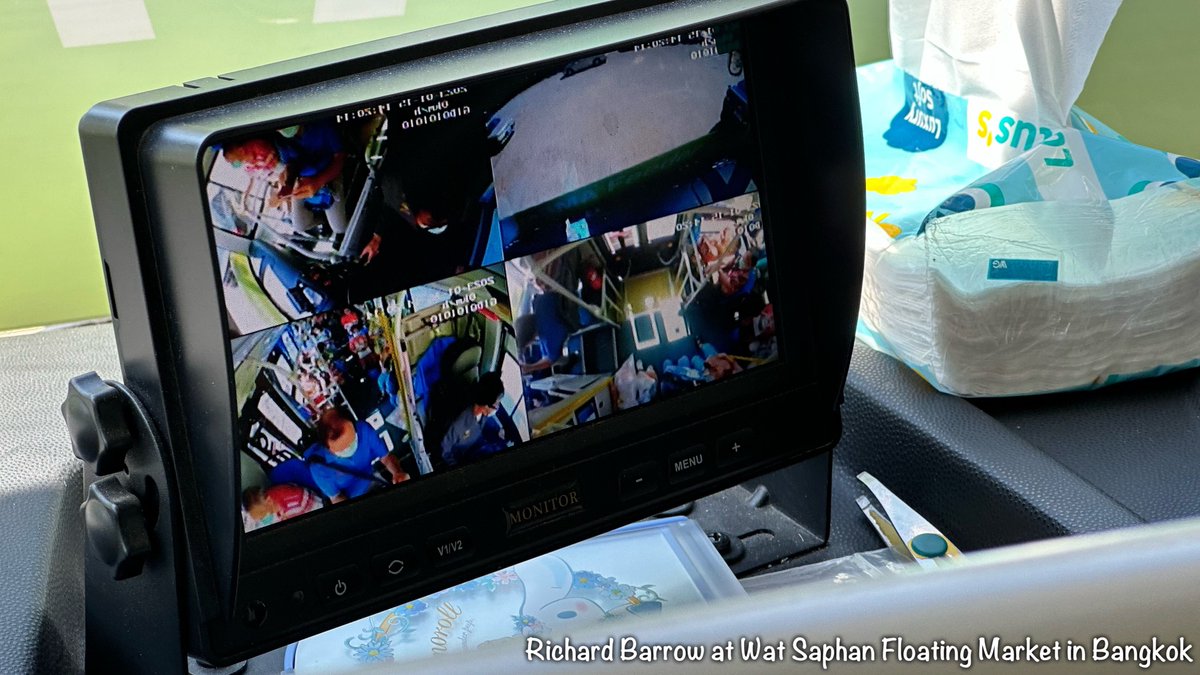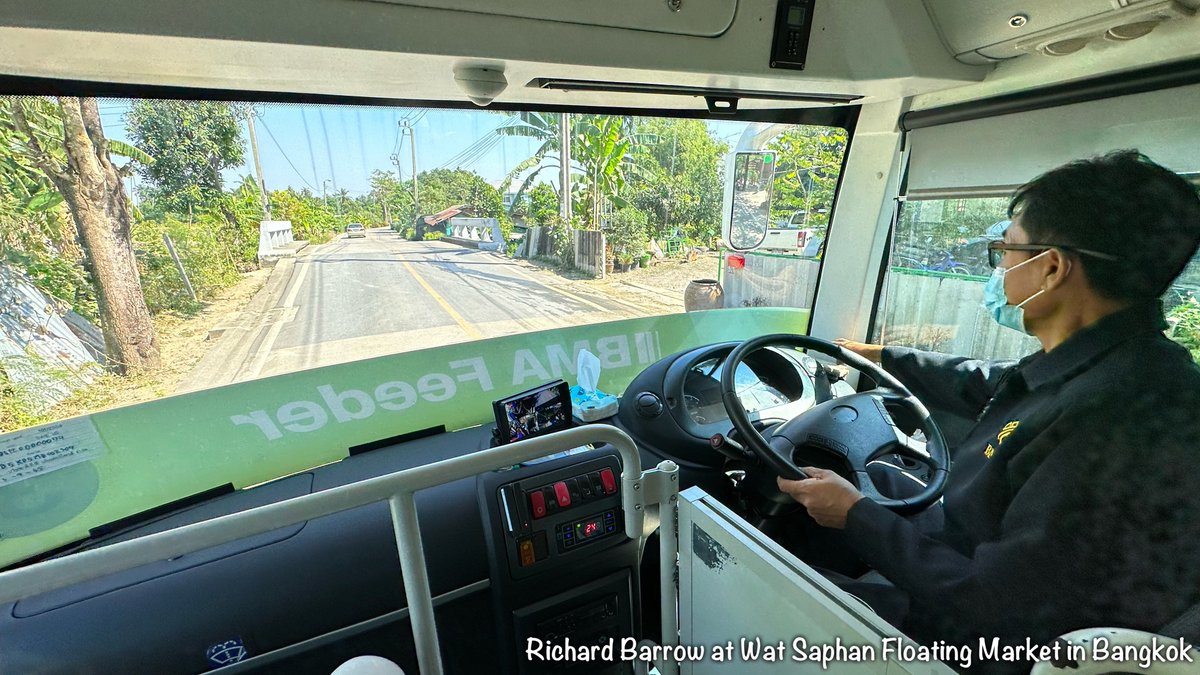 From Wat Saphan I took the electric bus back to MRT Bang Khun Non which completed today's loop of four floating markets. I hope you enjoyed my photos and I've inspired you to do some exploring next weekend.