Kiha-183 Excursion Train Trip to Chachoengsao
Good morning from Bangkok Railway Station. Today I'm on the KiHa-183 excursion train to Chachoengsao. This is a THEAD of the trip. More information here: thaitrainguide.com/excursion-trai… You can also find more train photos and videos by following @ThaiTrainGuide on Twitter.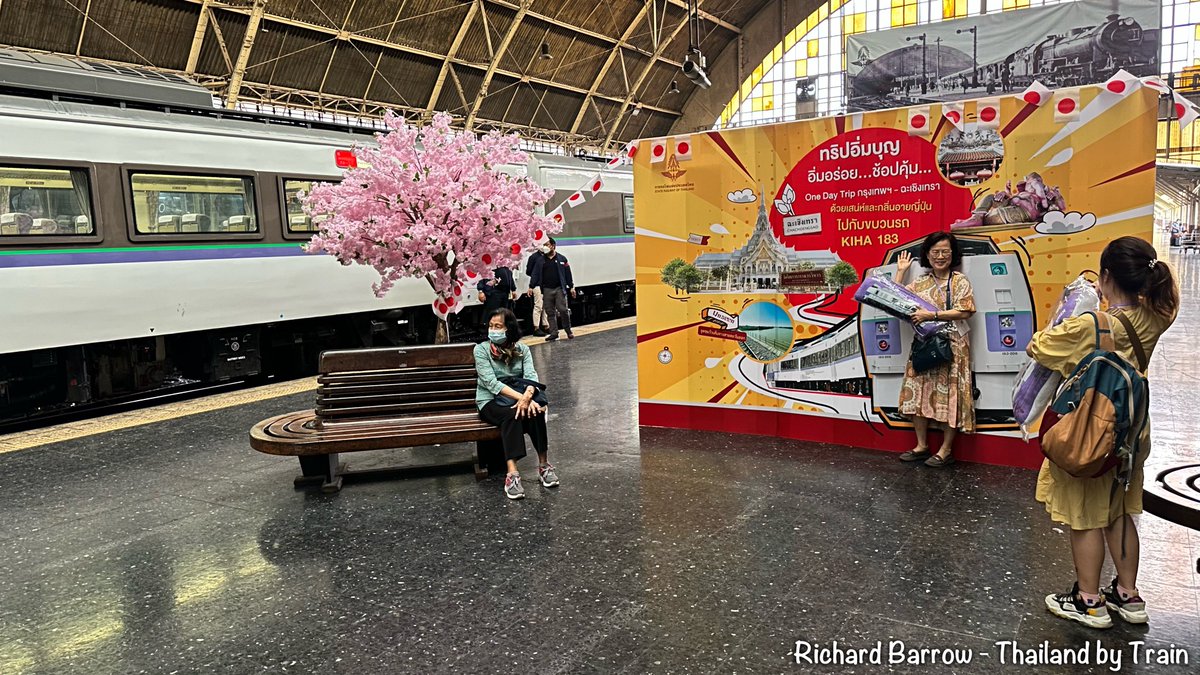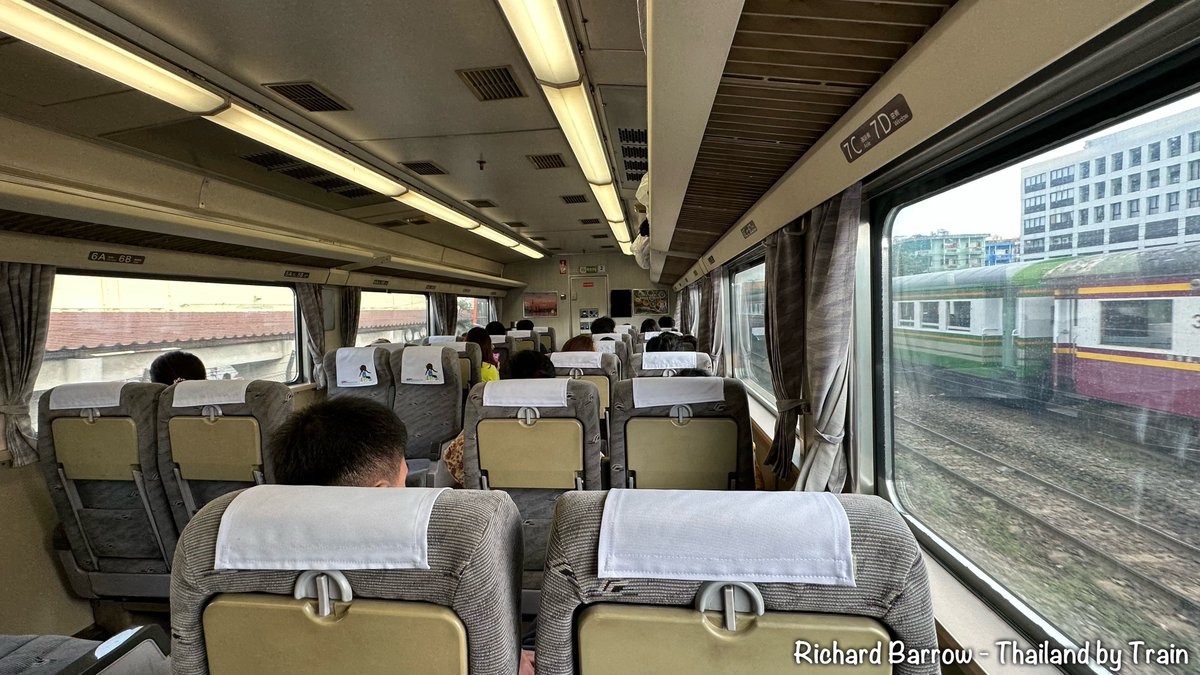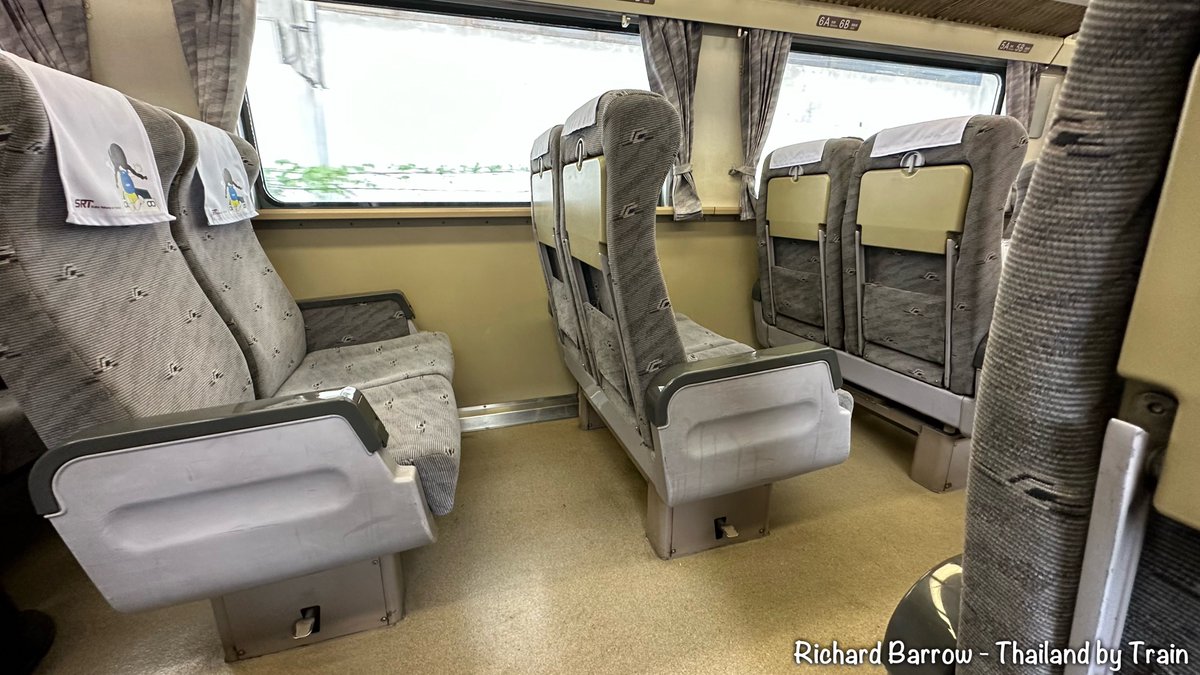 The KiHa-183 trains were donated by Japan. They were then refurbished in the Makkasan Workshops so that they look as good as new. They kept the livery the same as when it was used in Japan. There also kept the information signs. The KiHa-183 trains will be used as tourist trains.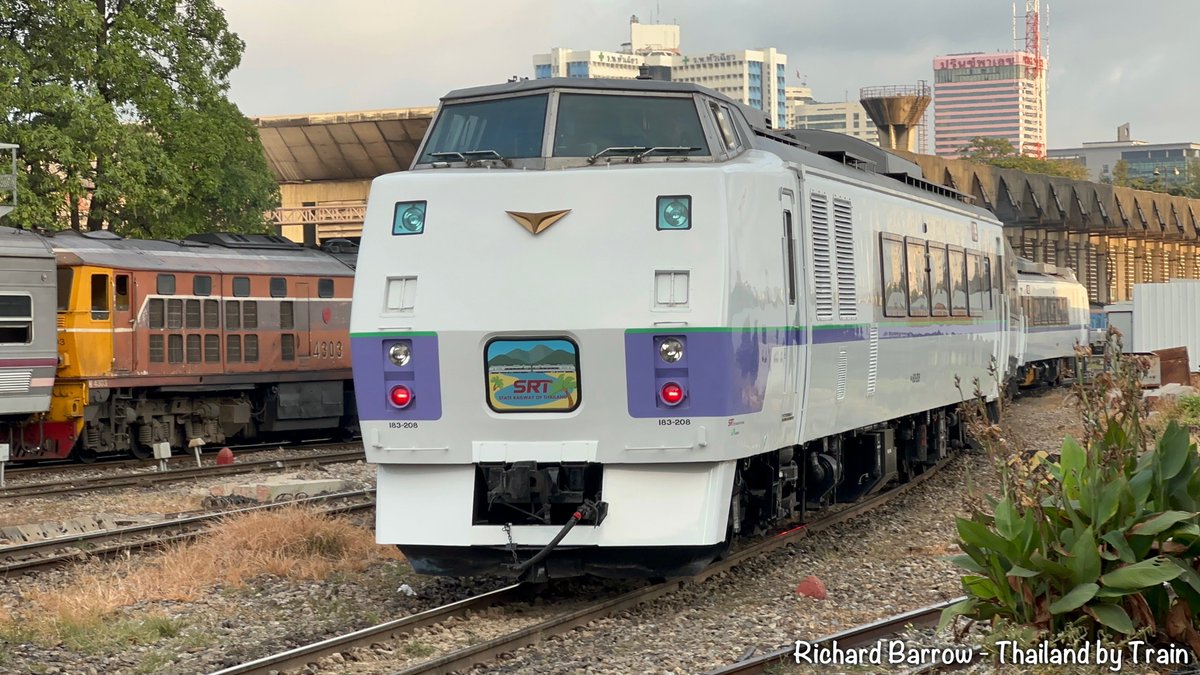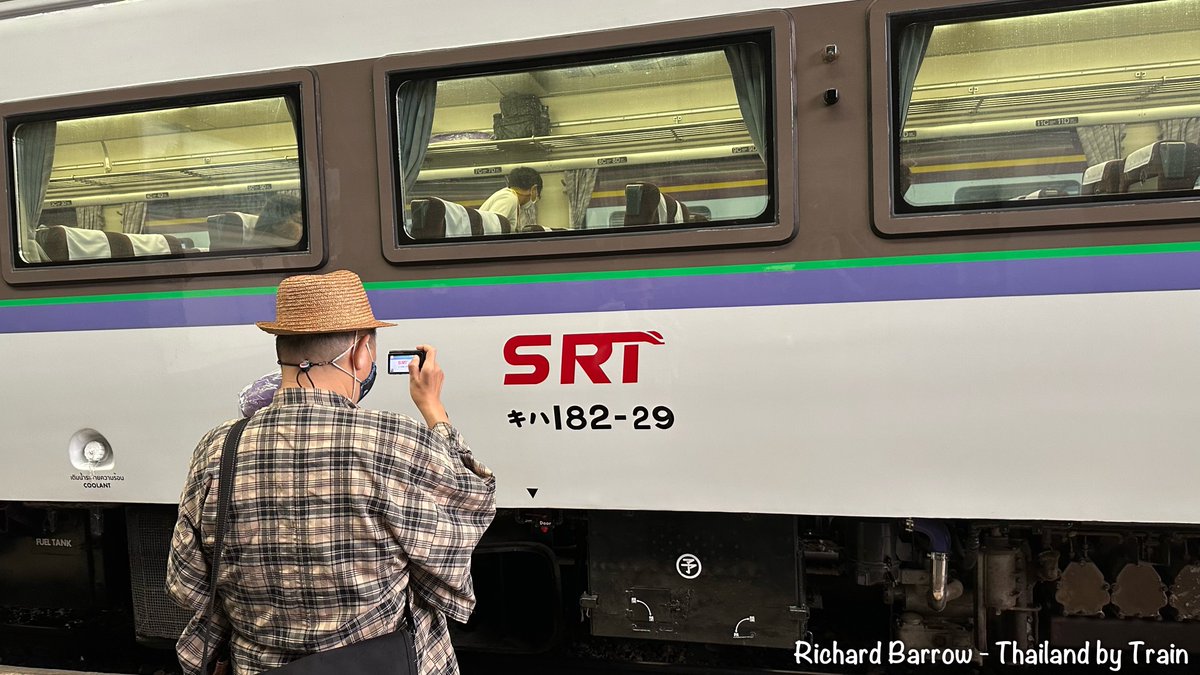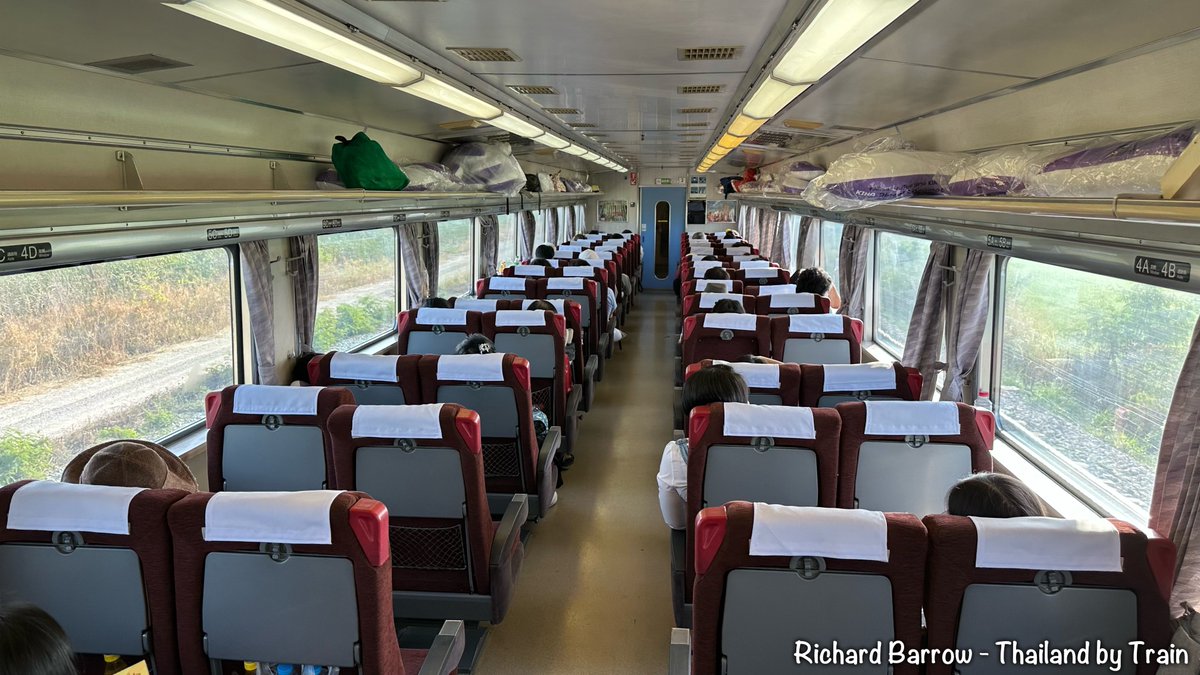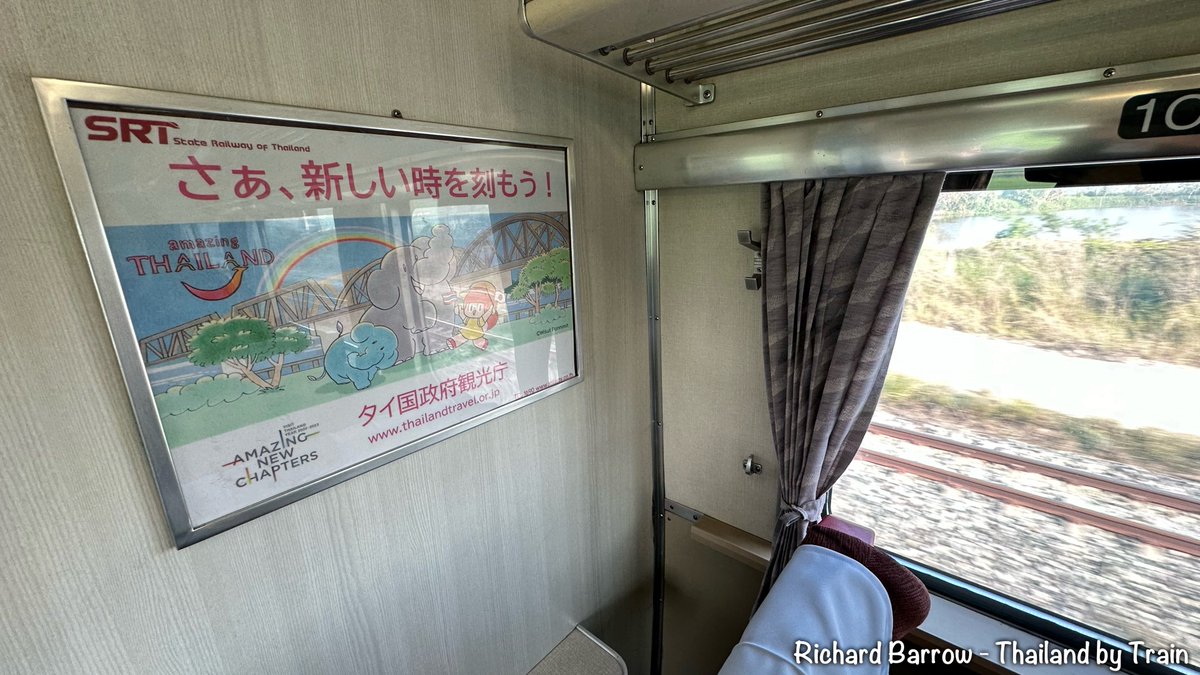 The trip today is a package tour to Chachoengsao. The ticket price is 1,999 Baht which includes breakfast, lunch and a bus/boat tour.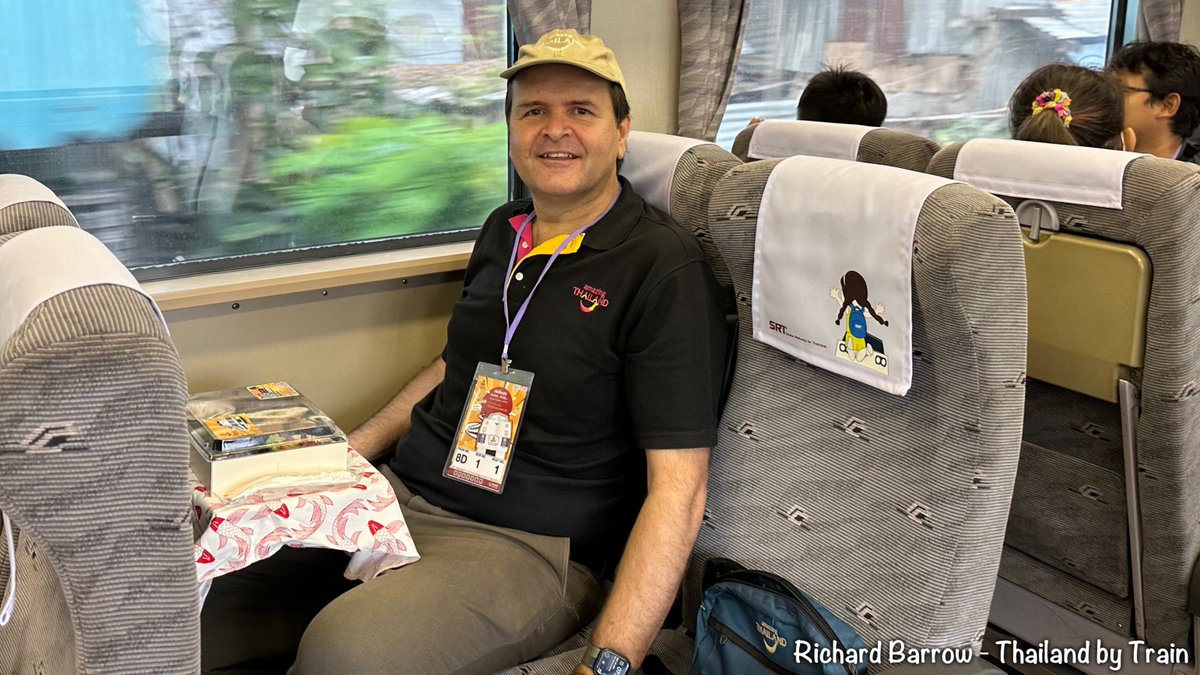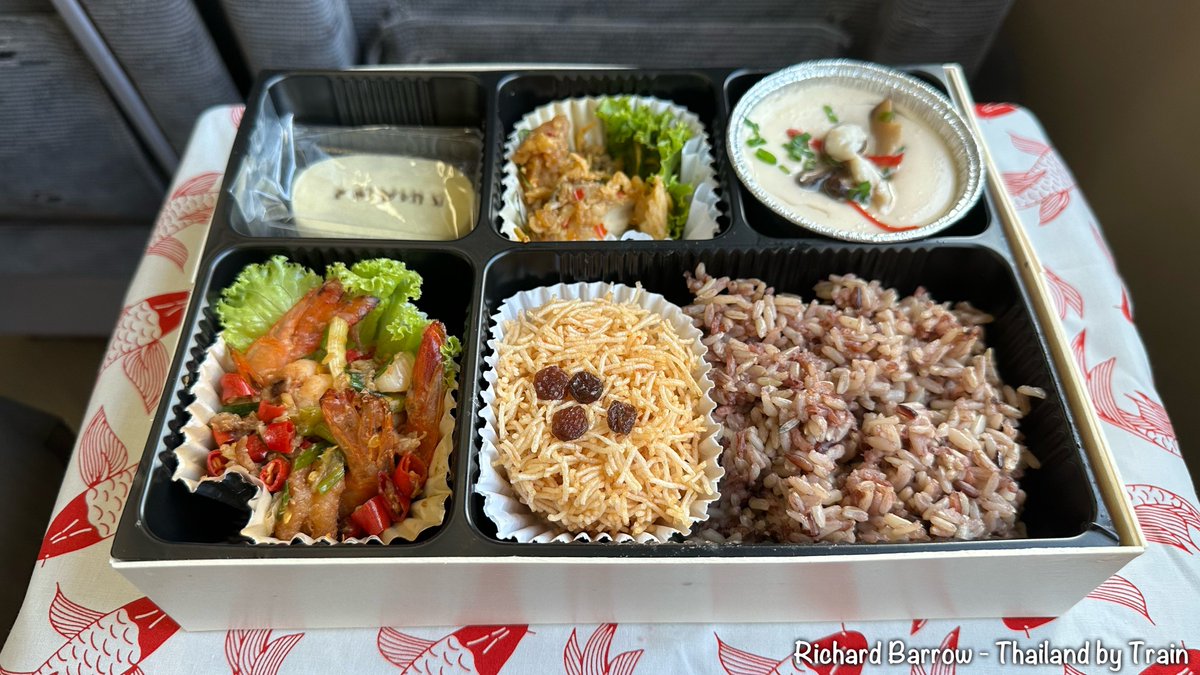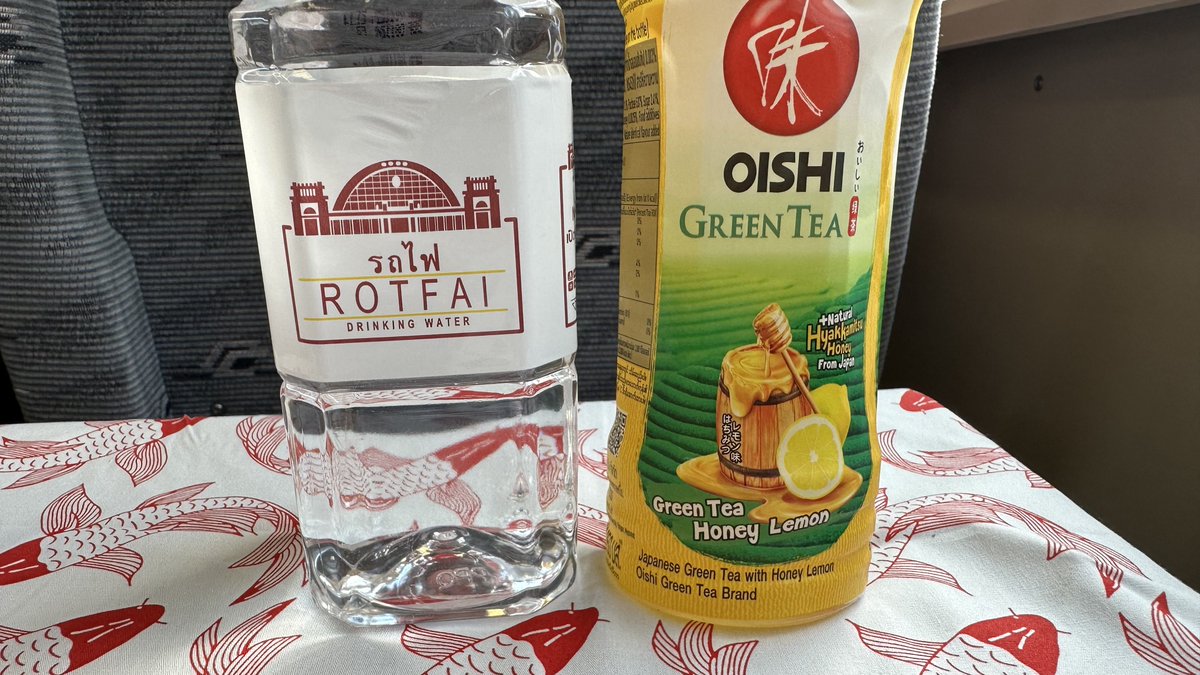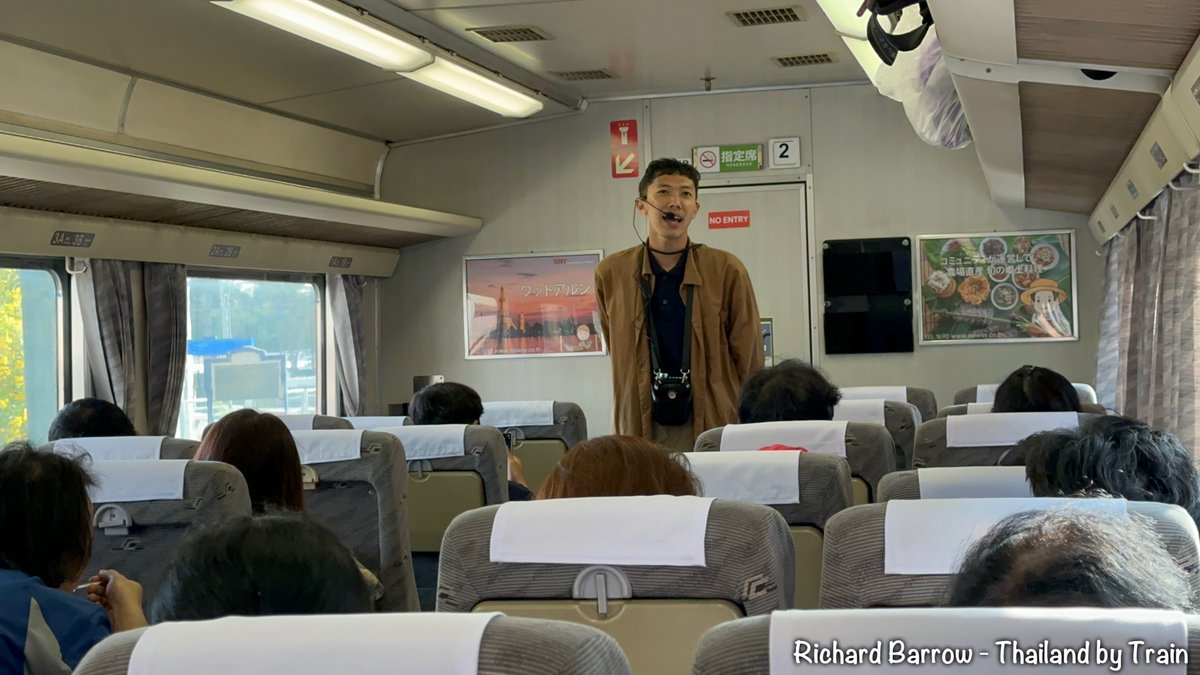 Our first stop was in the middle of the bridge over the Bang Pakong River for around 20 minutes. Due to the ramp either end, this is the longest railway bridge in Thailand at a length of 1,743.20 metres. Even longer than the longest viaduct over Pasak Chonlasit reservoir.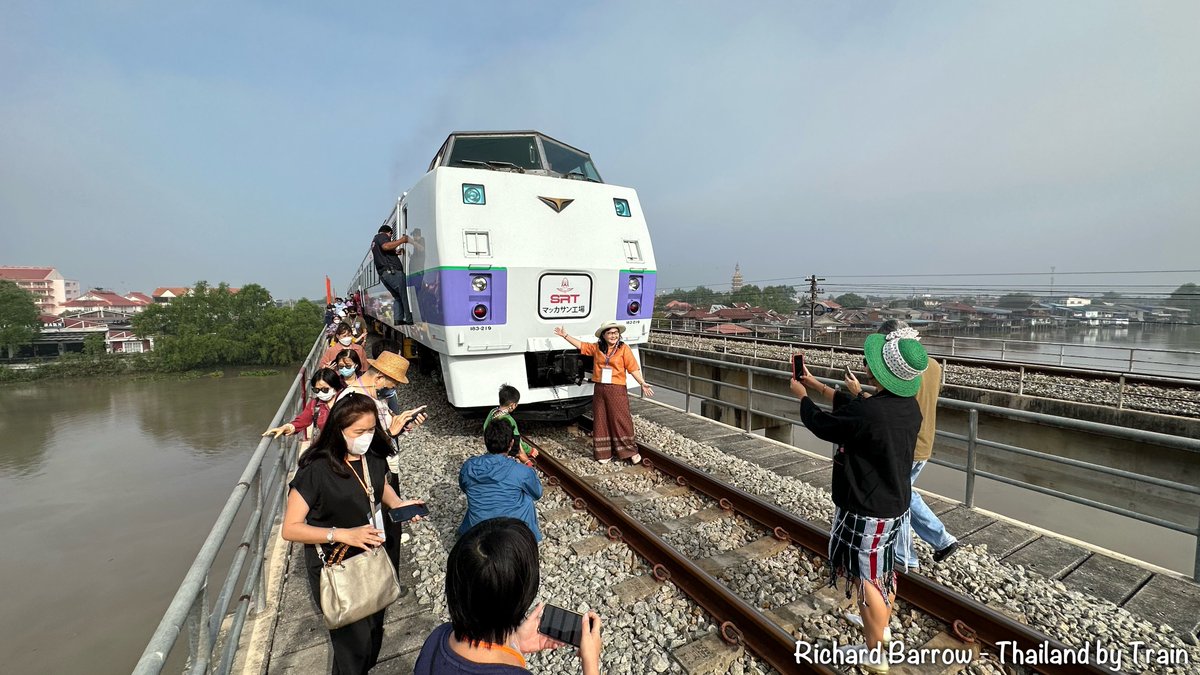 Drone photos of the Kiha-183 train on the bridge over the Bang Pakong River in Chachoengsao. It was a bit of a misty day today.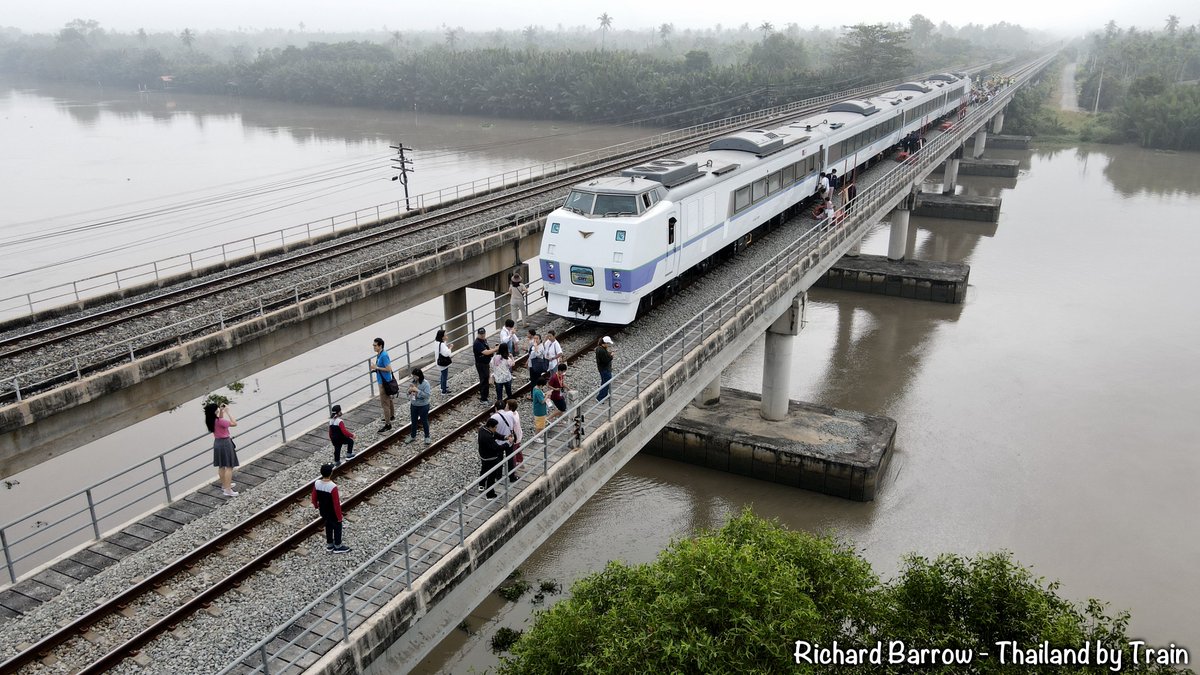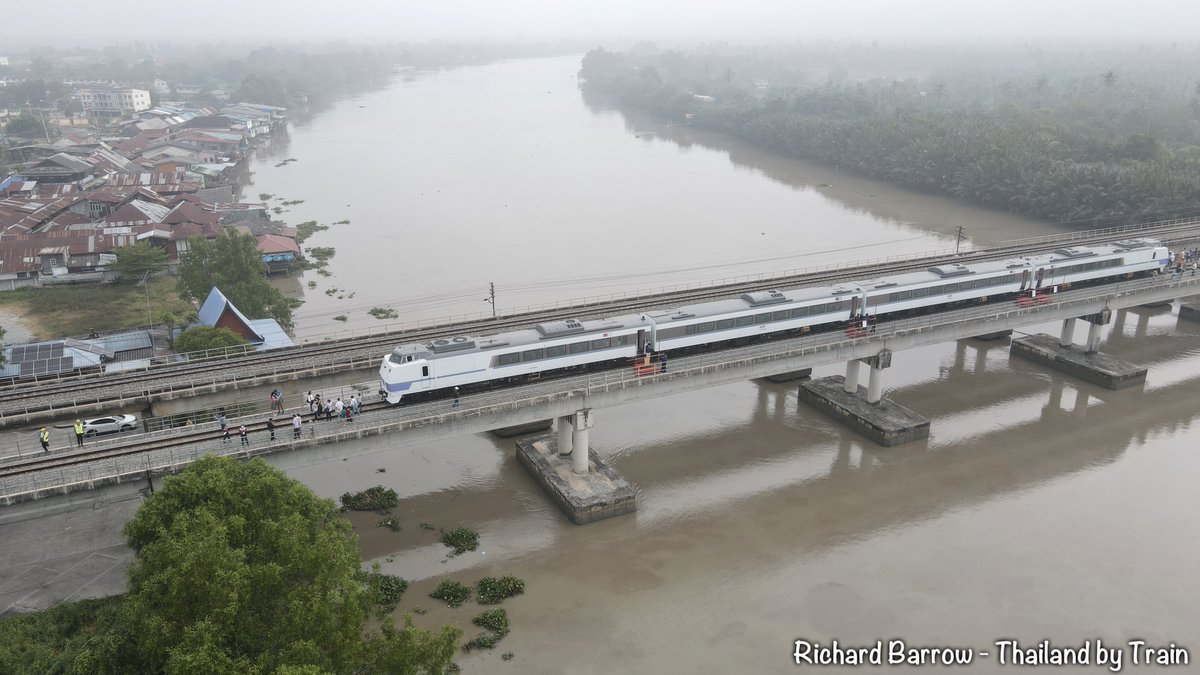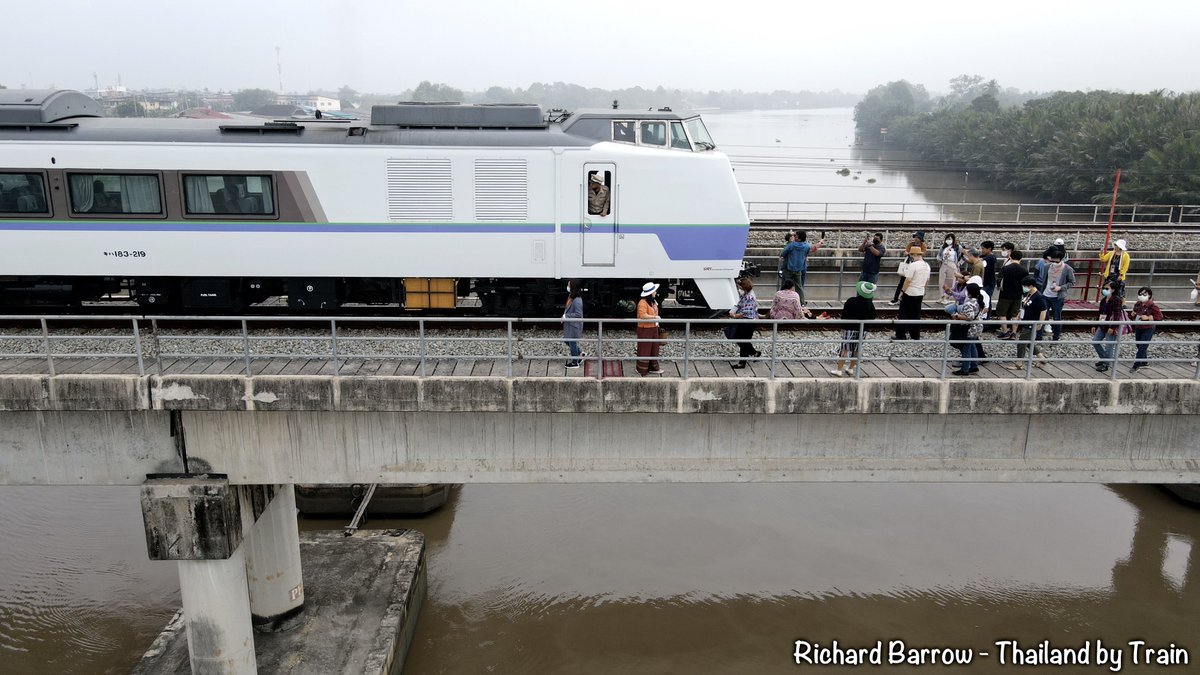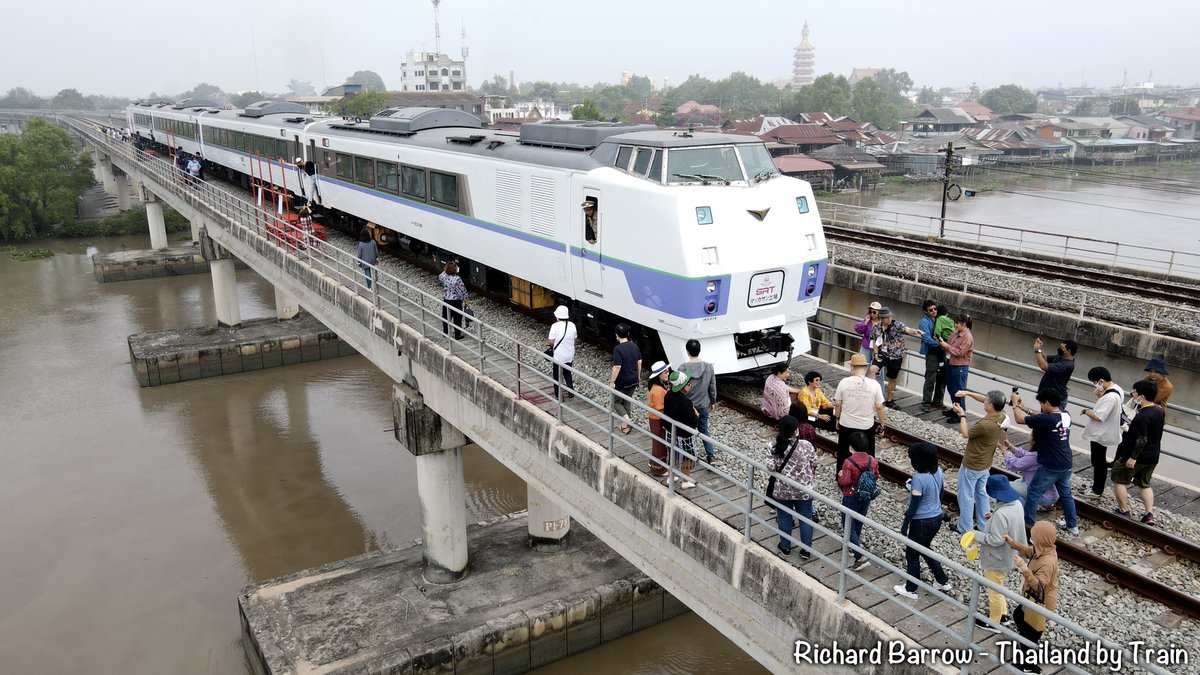 At Chachoengsao Junction we changed to an air-conditioned bus for the tour of the province. Our first stop was at Wat Sothon Wararam Worawihan. This is the biggest temple in Thailand. Thais come here to pay respect to the revered Buddha image called Luang Pho Sothon.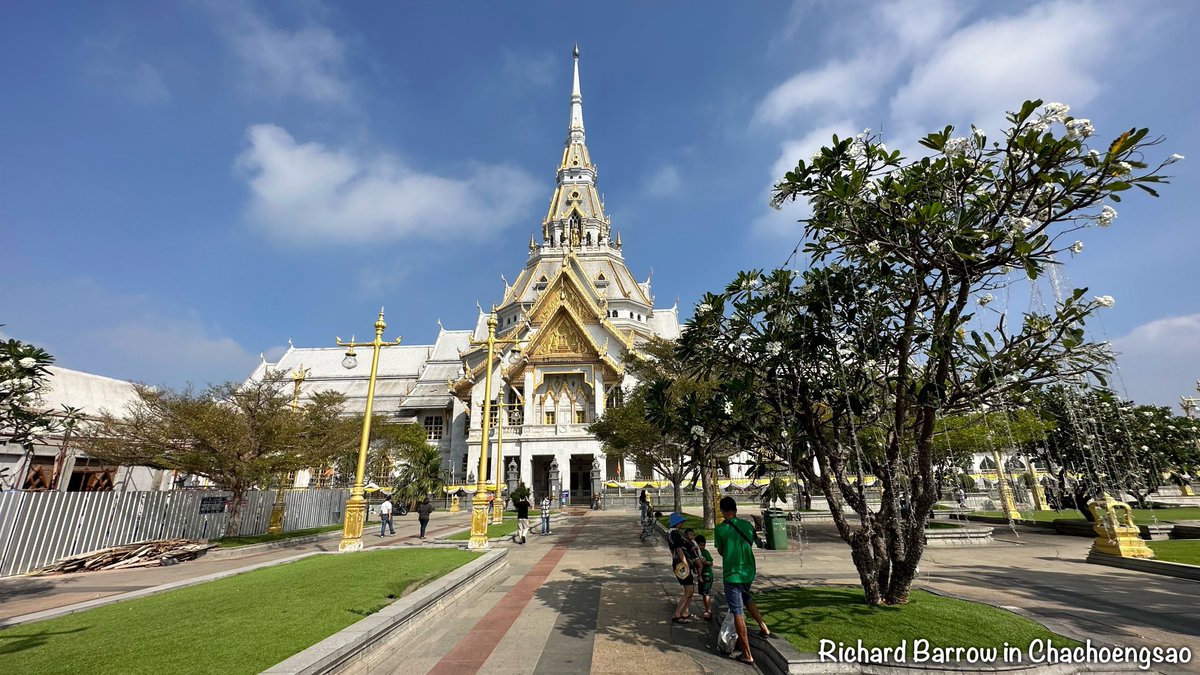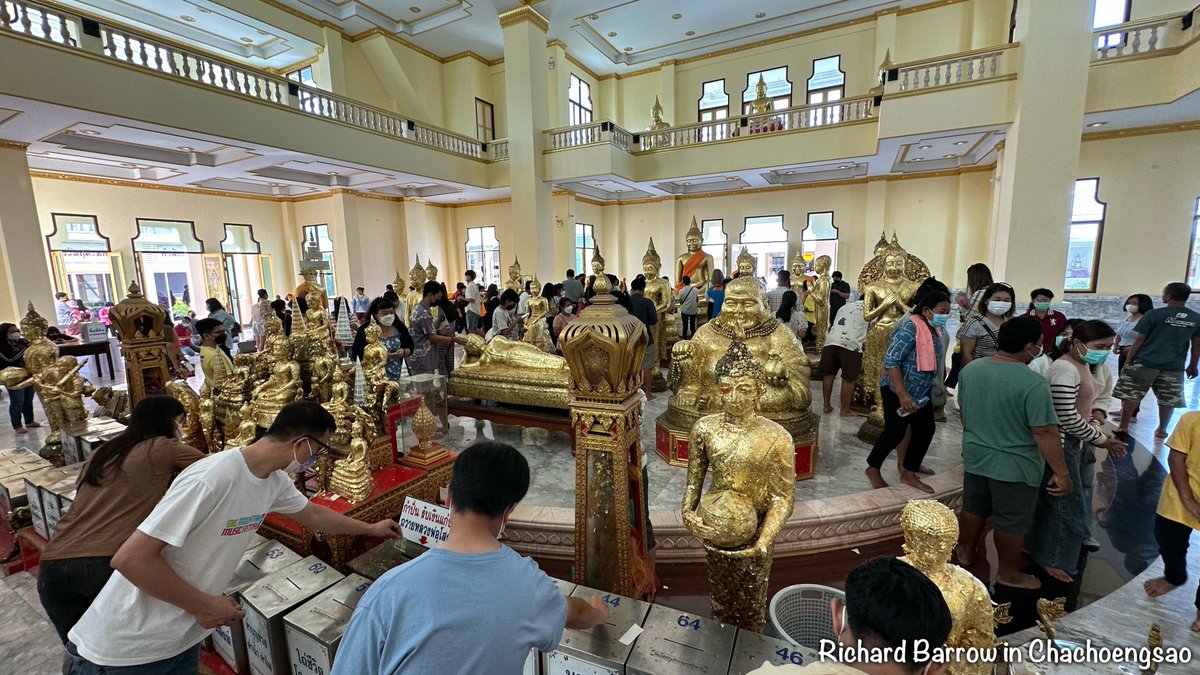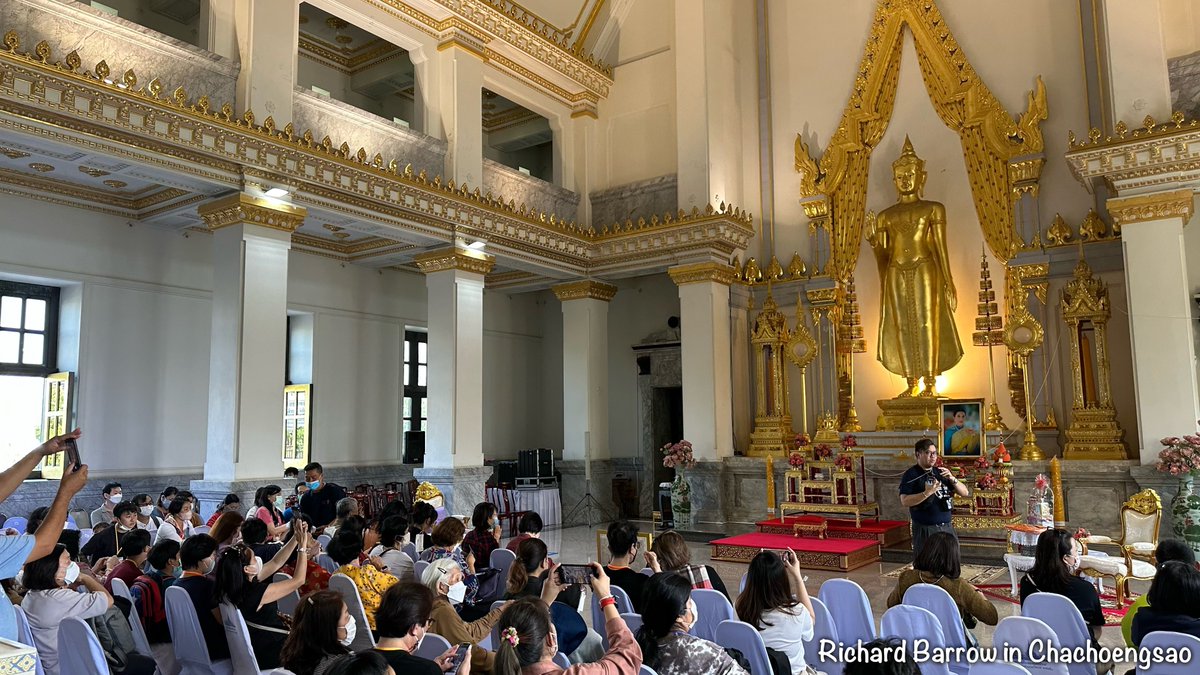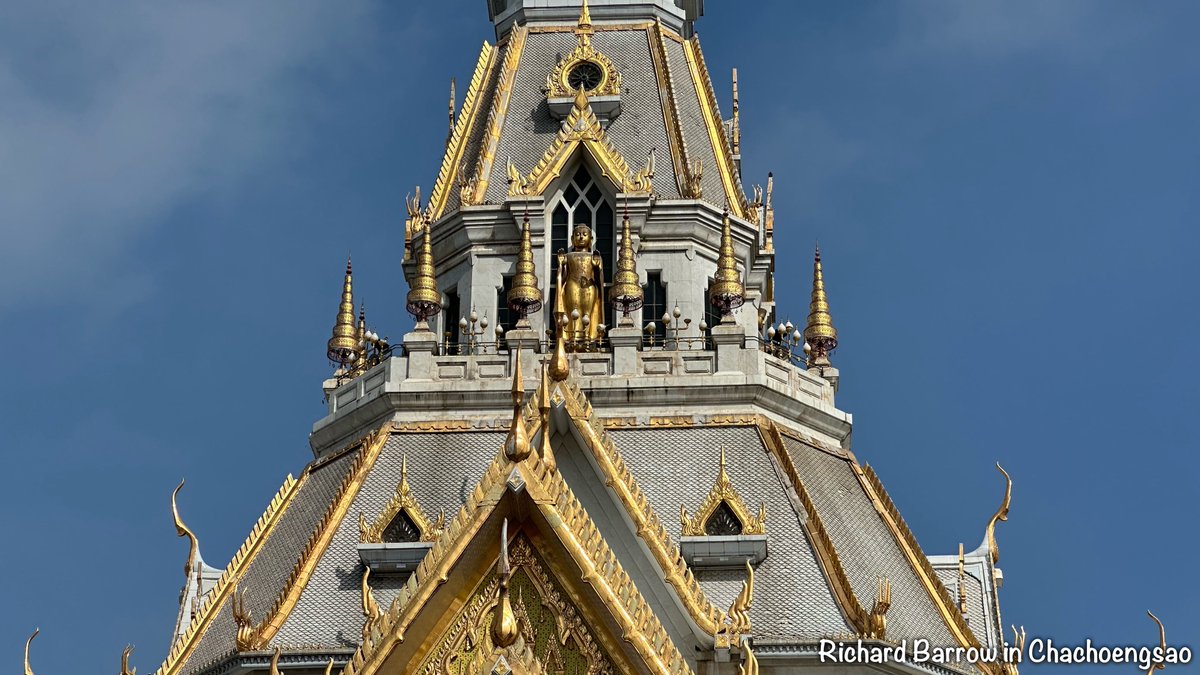 Drone photos of Wat Sothon Wararam Worawihan in Chachoengsao on the banks of the Bang Pakong River.
📍MAP: maps.app.goo.gl/5UAn4HTuMLgMB8…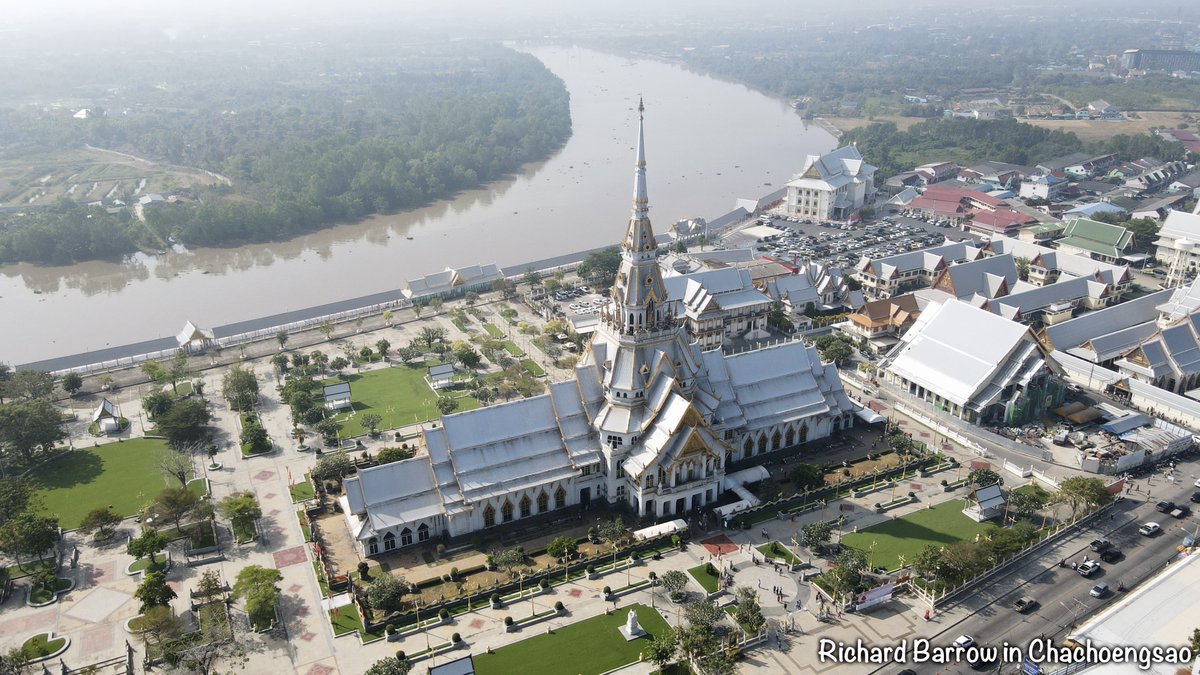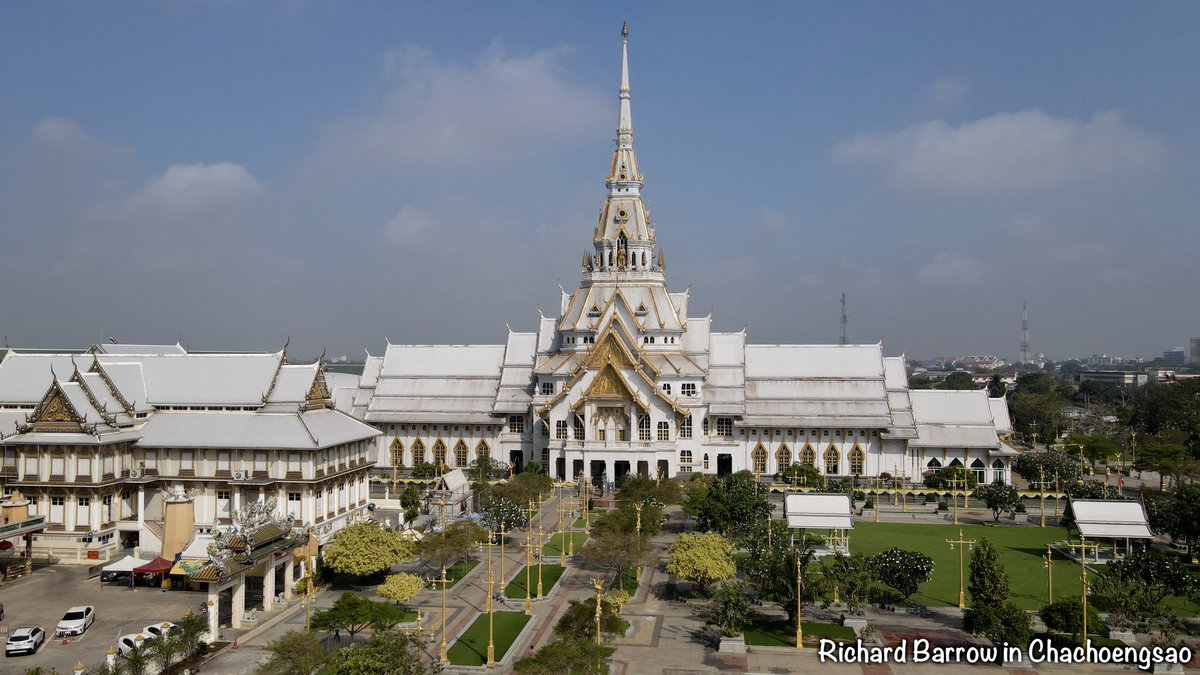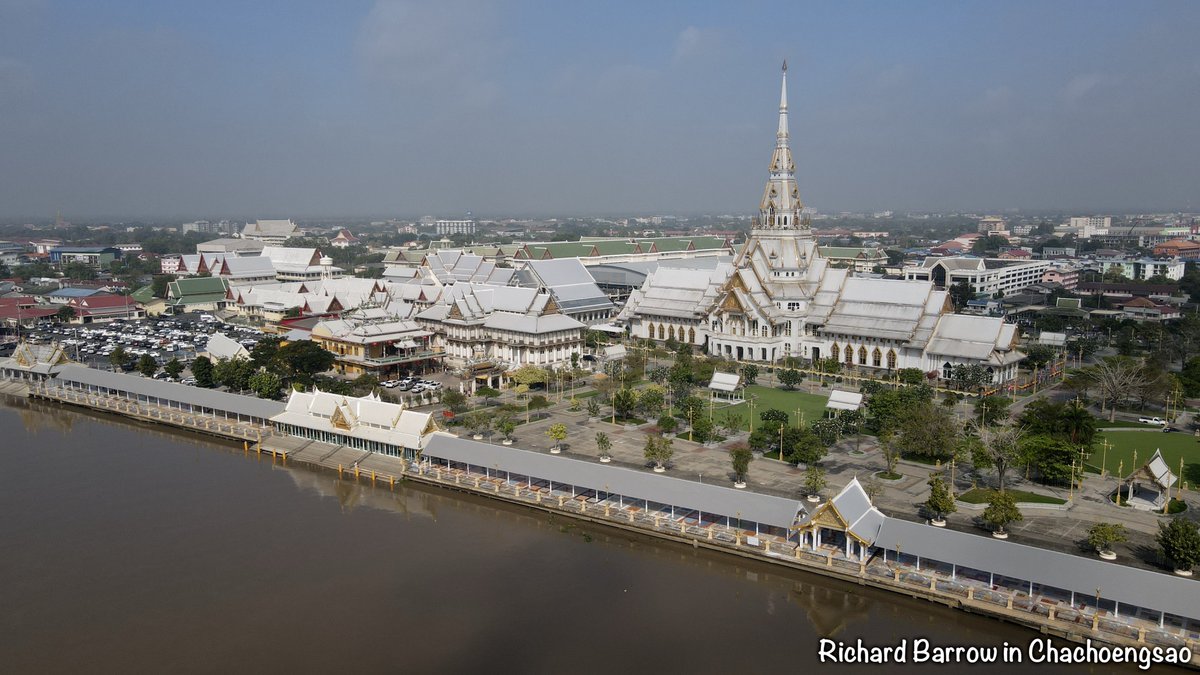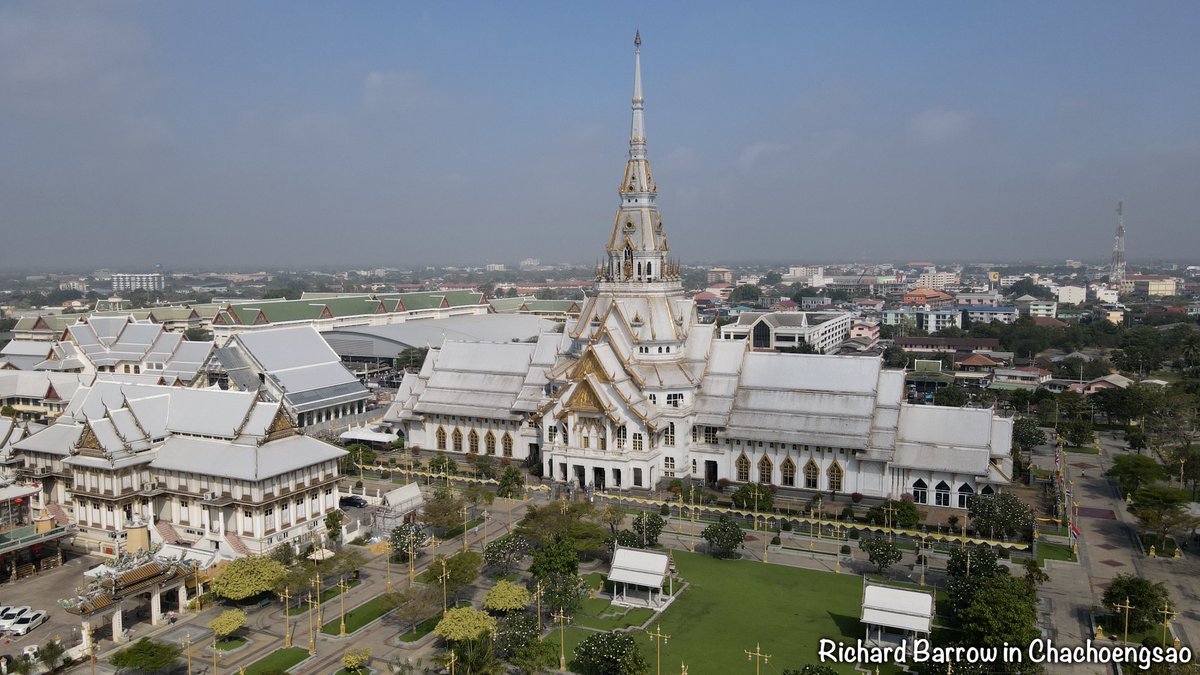 Our second stop in Choengsao was at Wat Chin Pracha Samosorn (Leng Hok Yi). Highlight at this Chinese shrine are three Buddha images that are remarkably made of paper.
📍MAP: maps.app.goo.gl/2waoxyTK4SpKzG…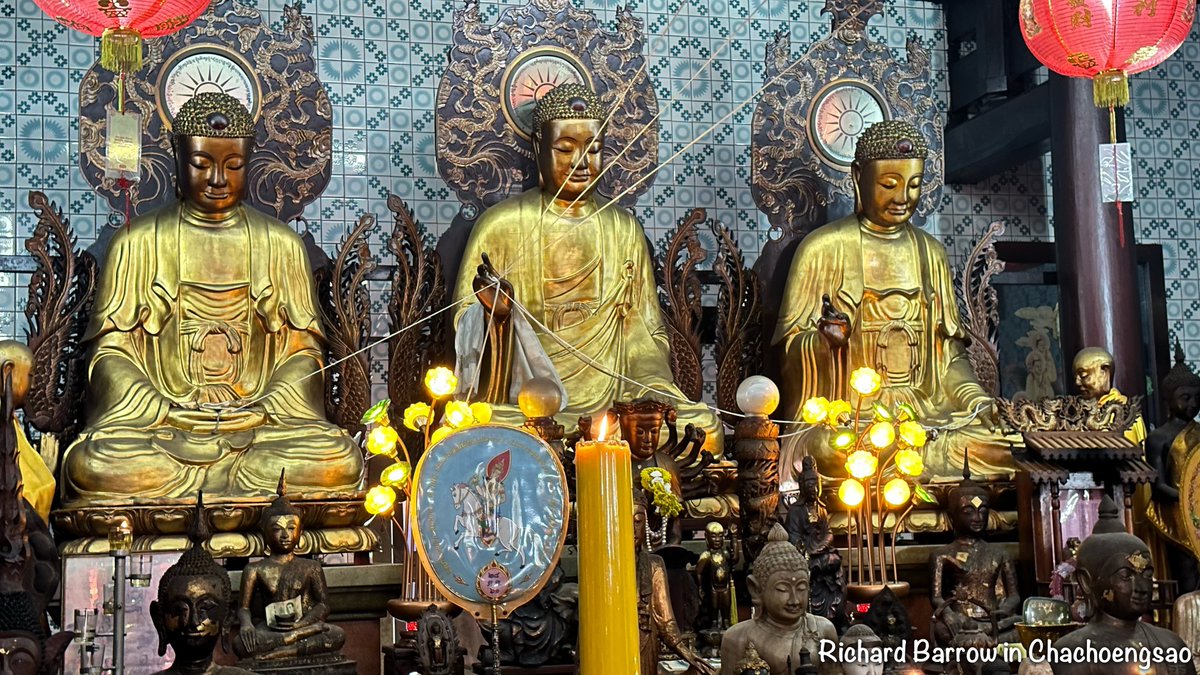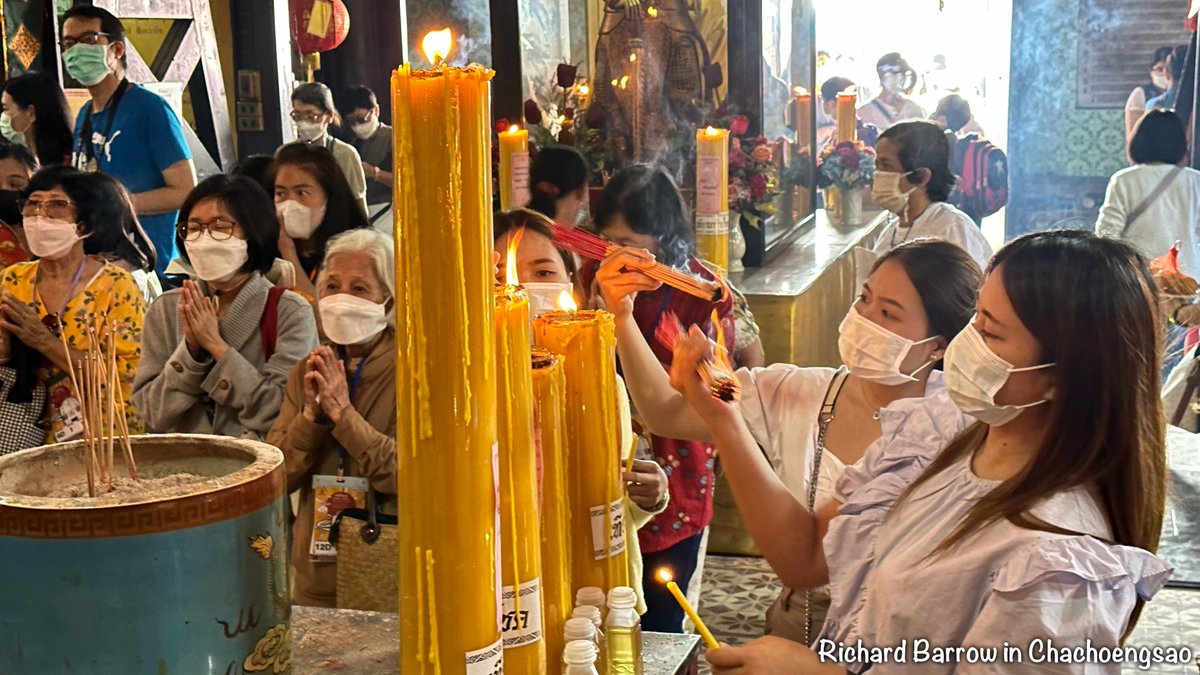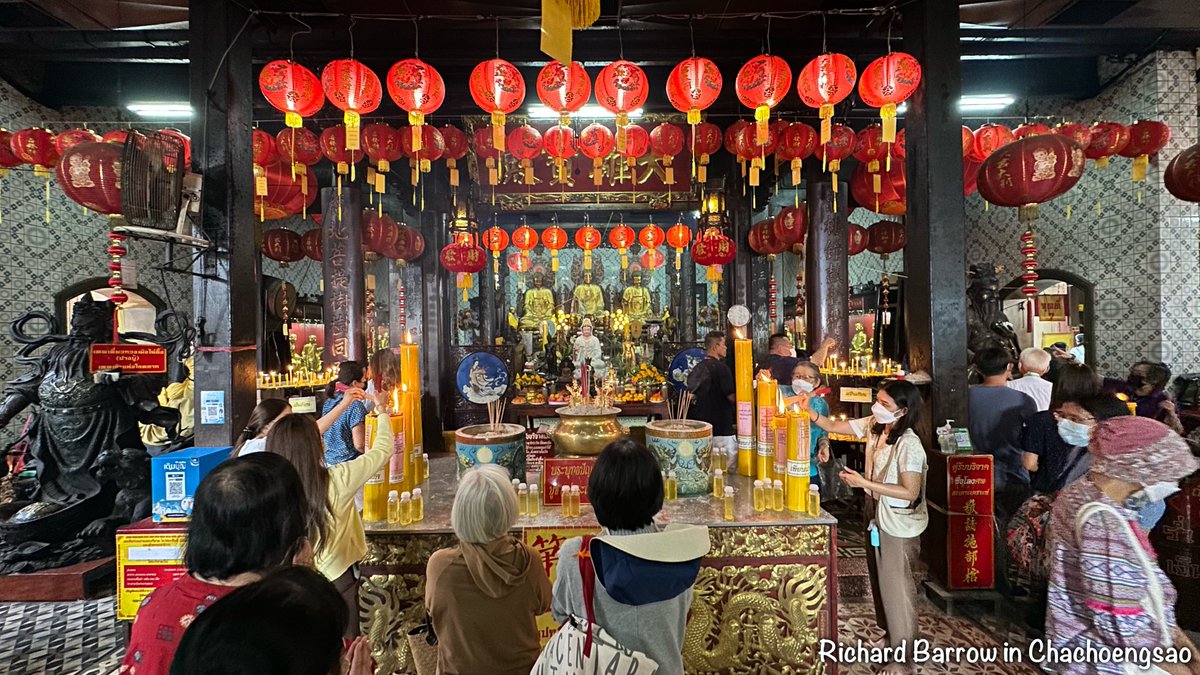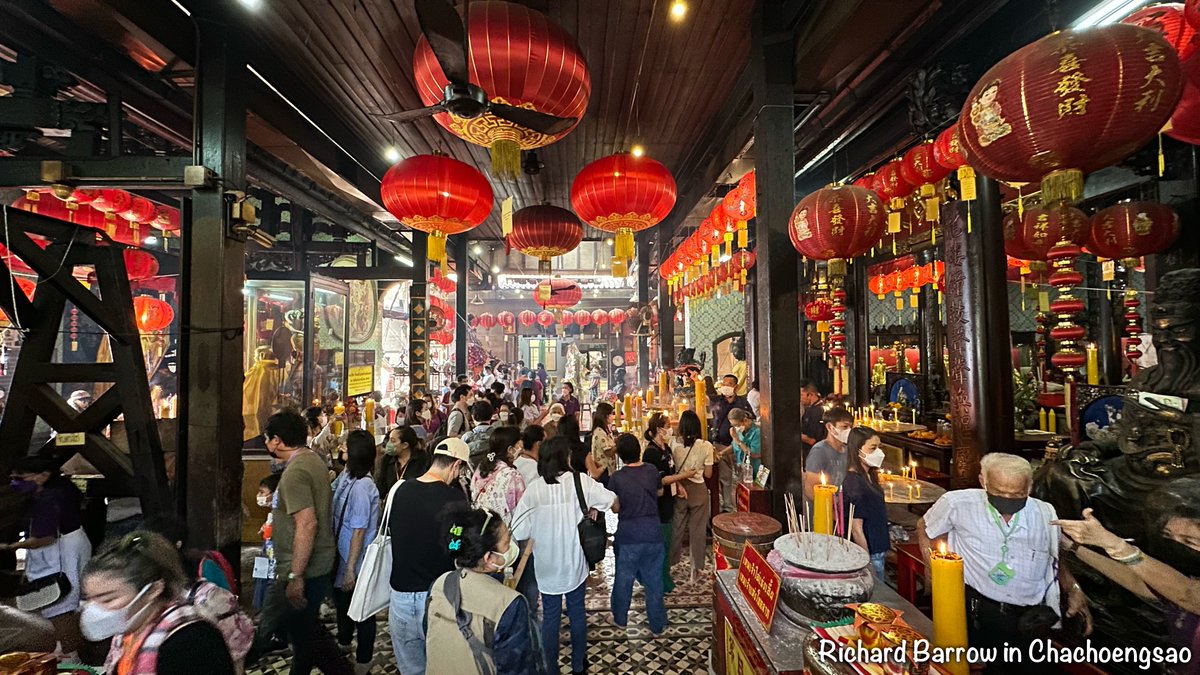 Some drone photos of the pagoda behind Wat Chin Pracha Samosorn and the building in Sawang Satthatham Foundation.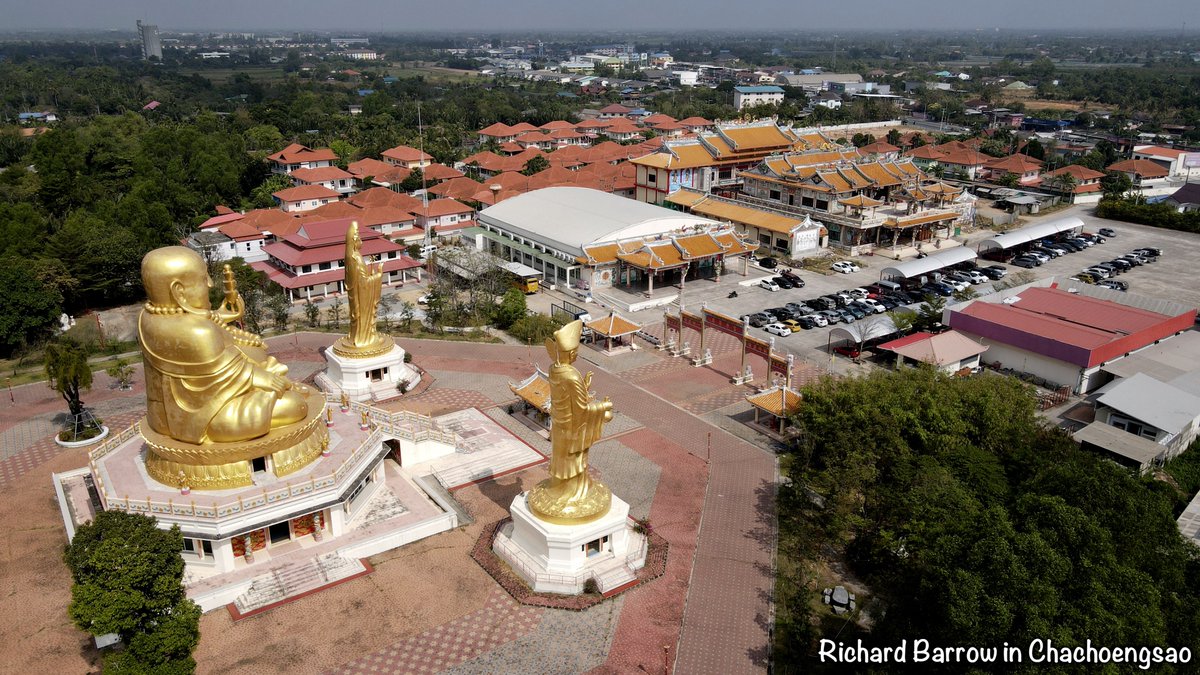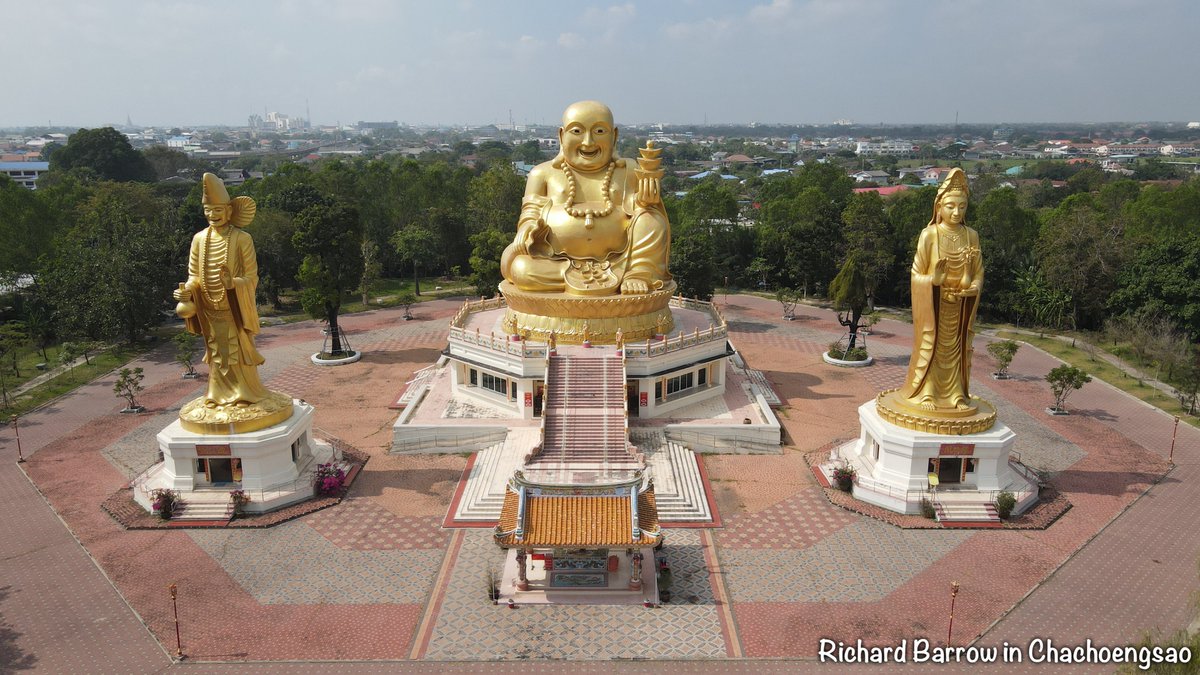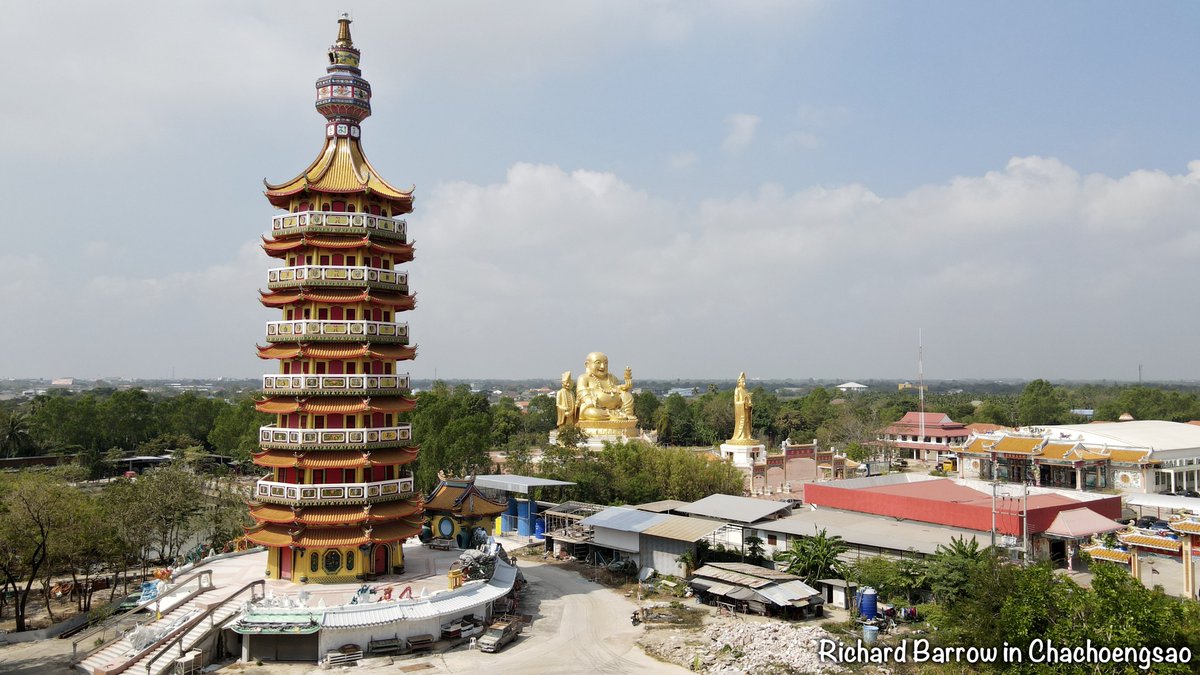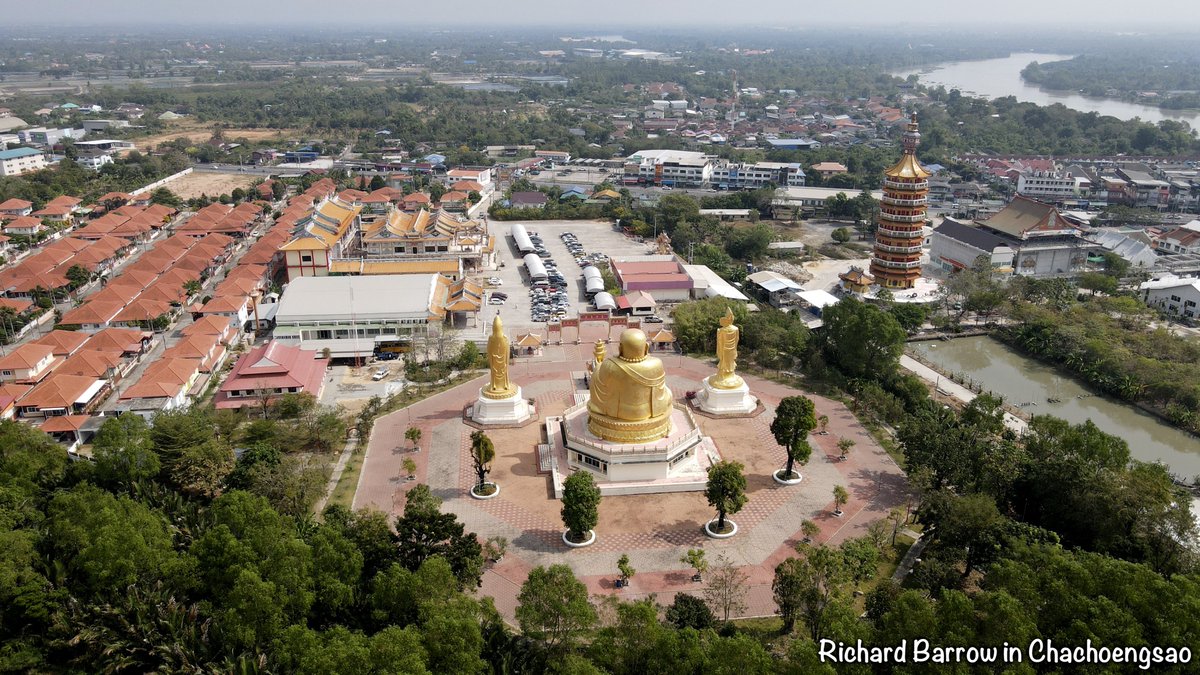 Our lunch was a delicious and generous meal at The River Barn restaurant on the banks of the Bang Pakong Riverbin Chachoengsao. They gave us eight dishes plus fruit as a dessert.
📍MAP: maps.app.goo.gl/b64DX4yctAF9y6…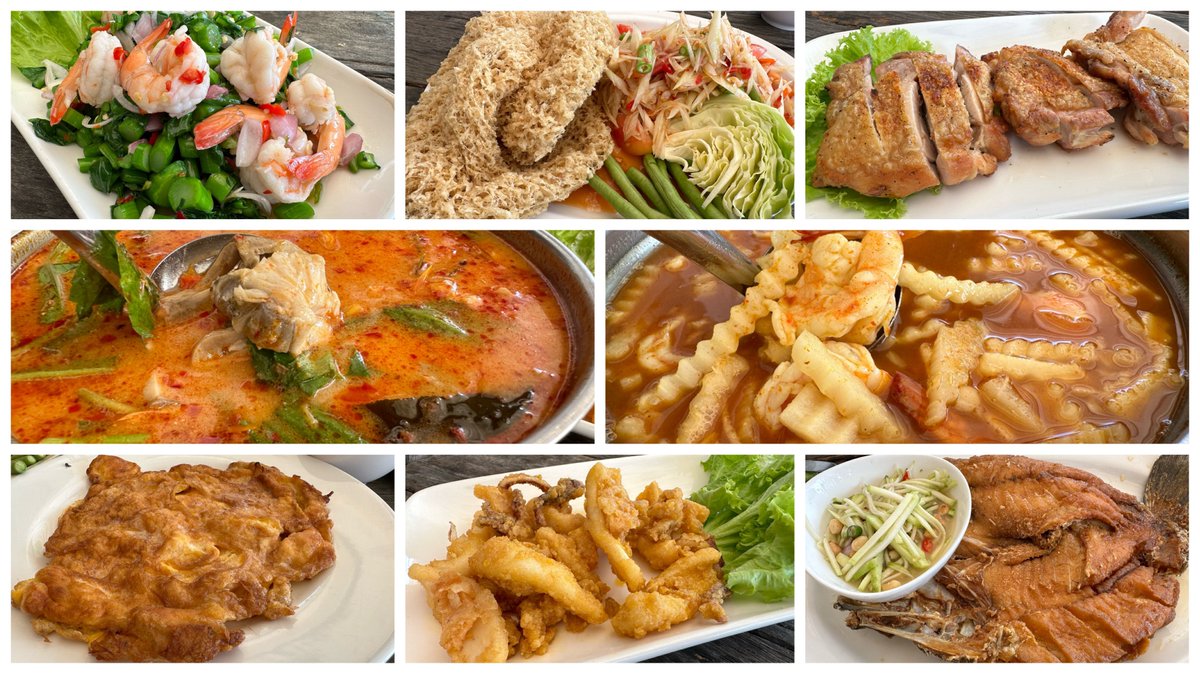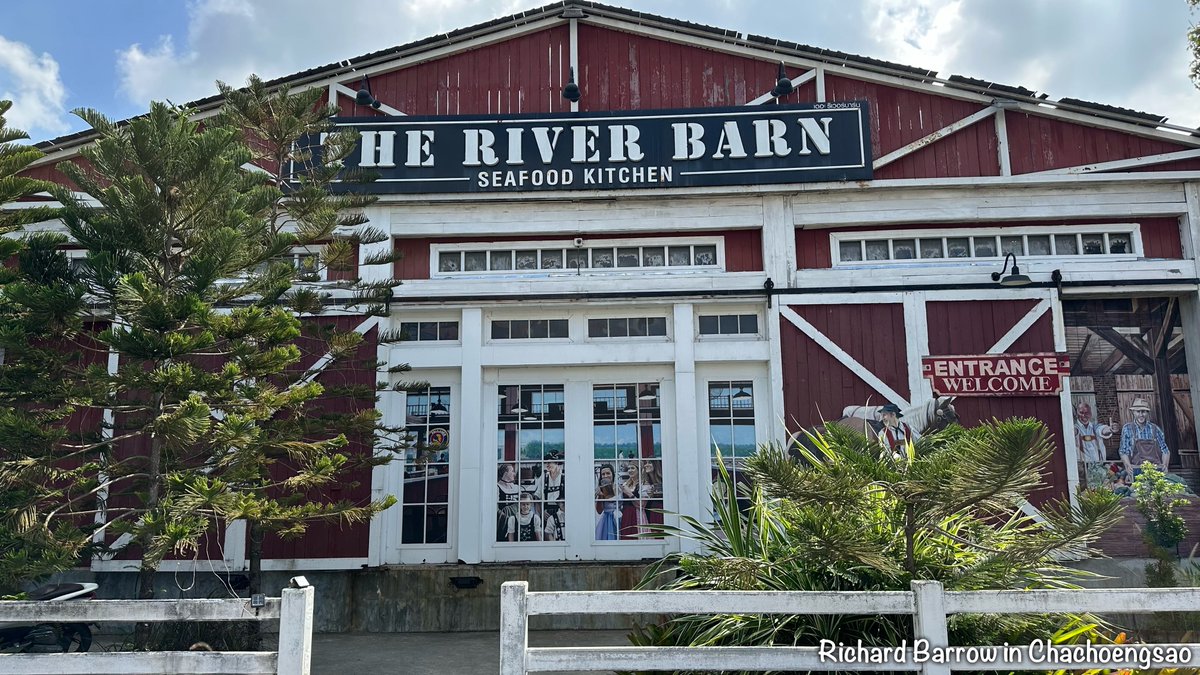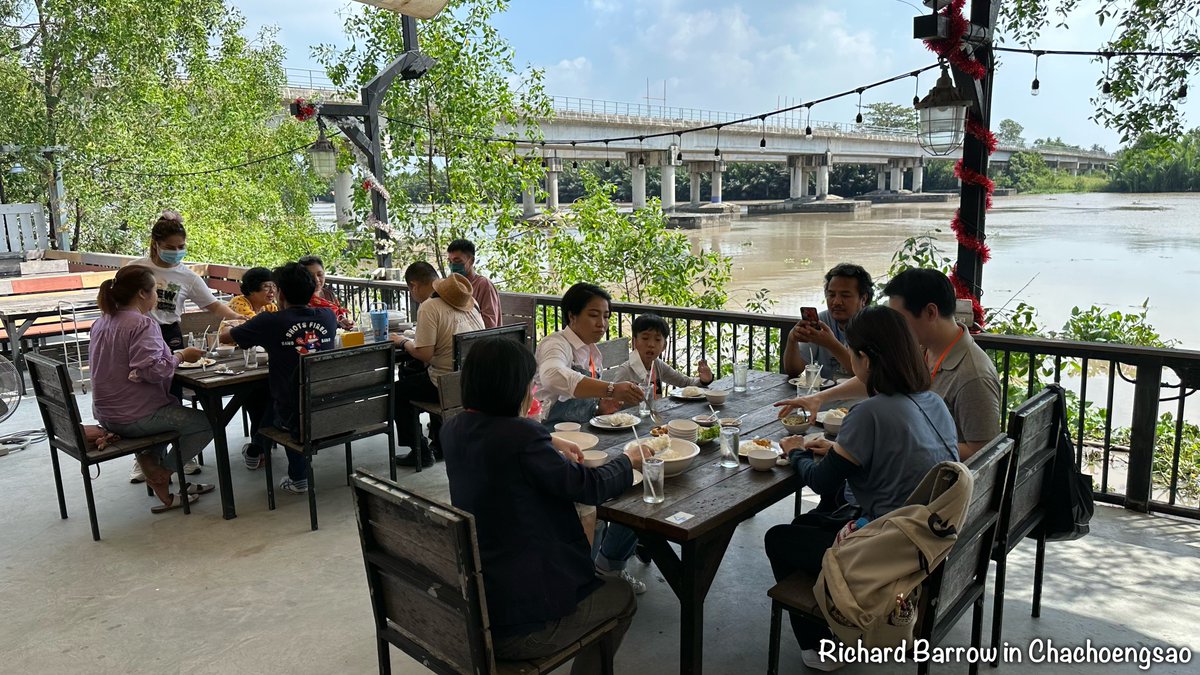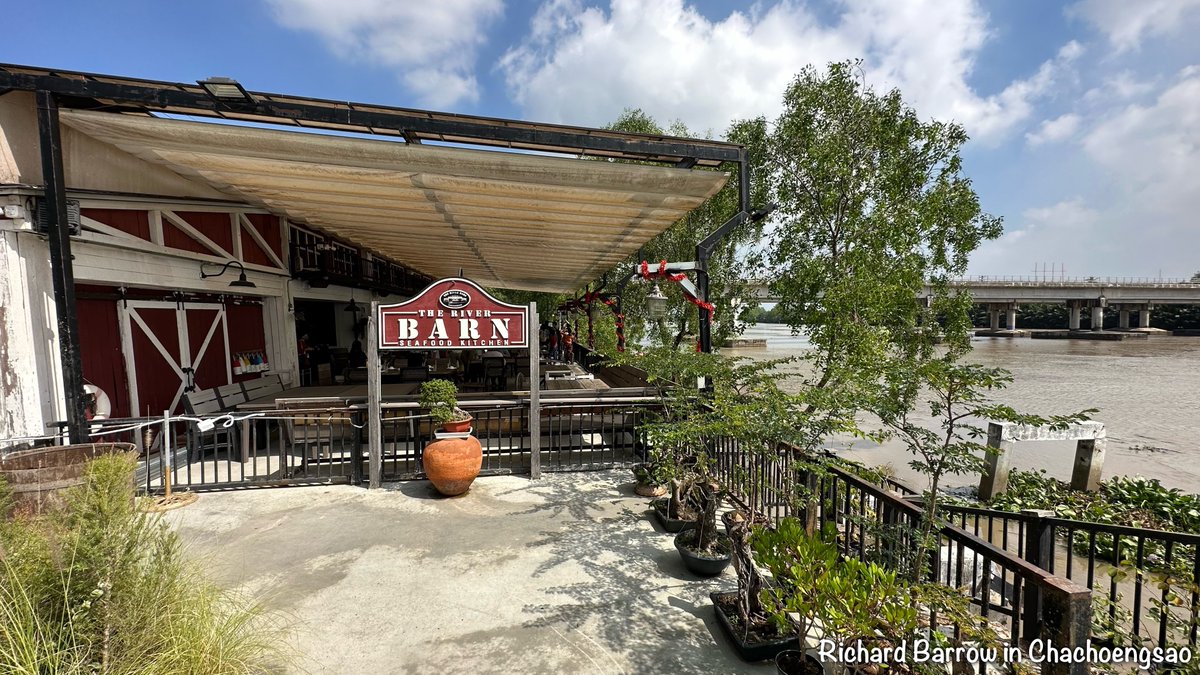 After lunch they gave us free time to walk around Ban Mai Market, the 100 Year Old Market.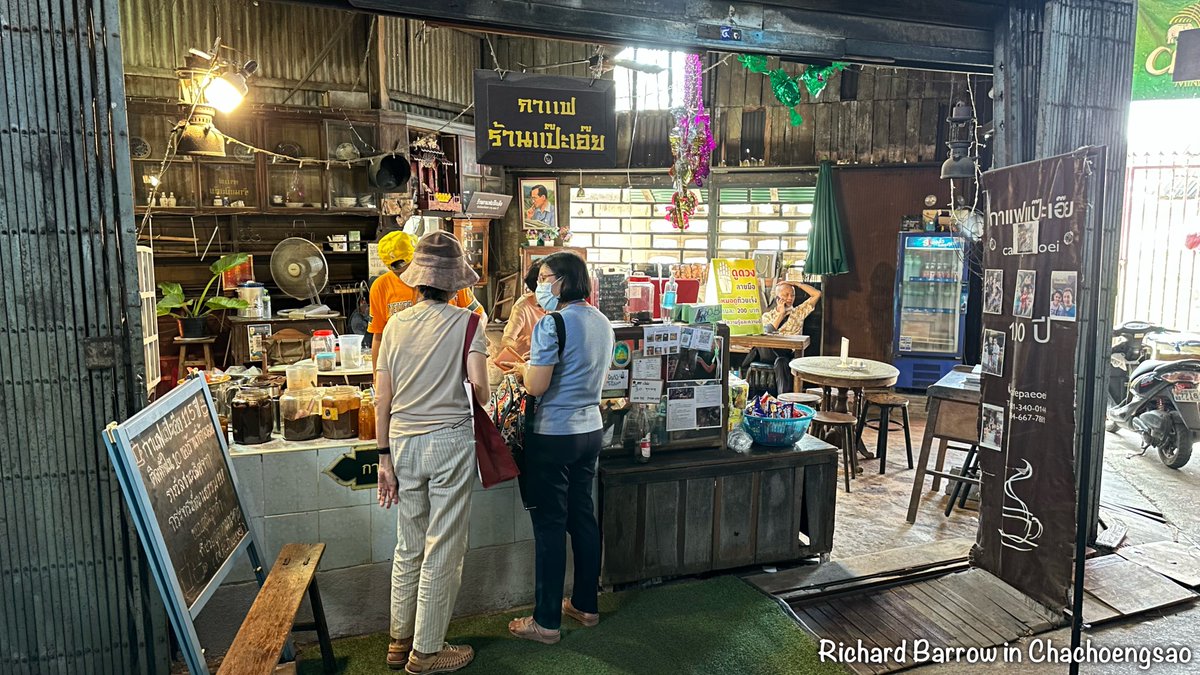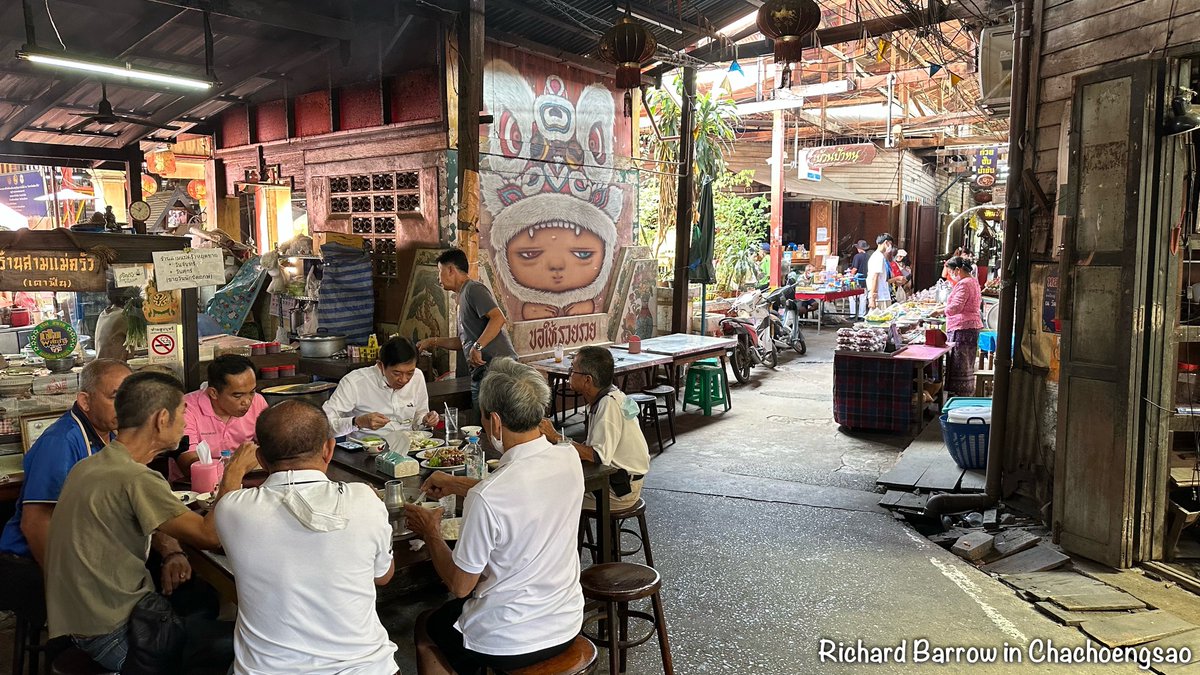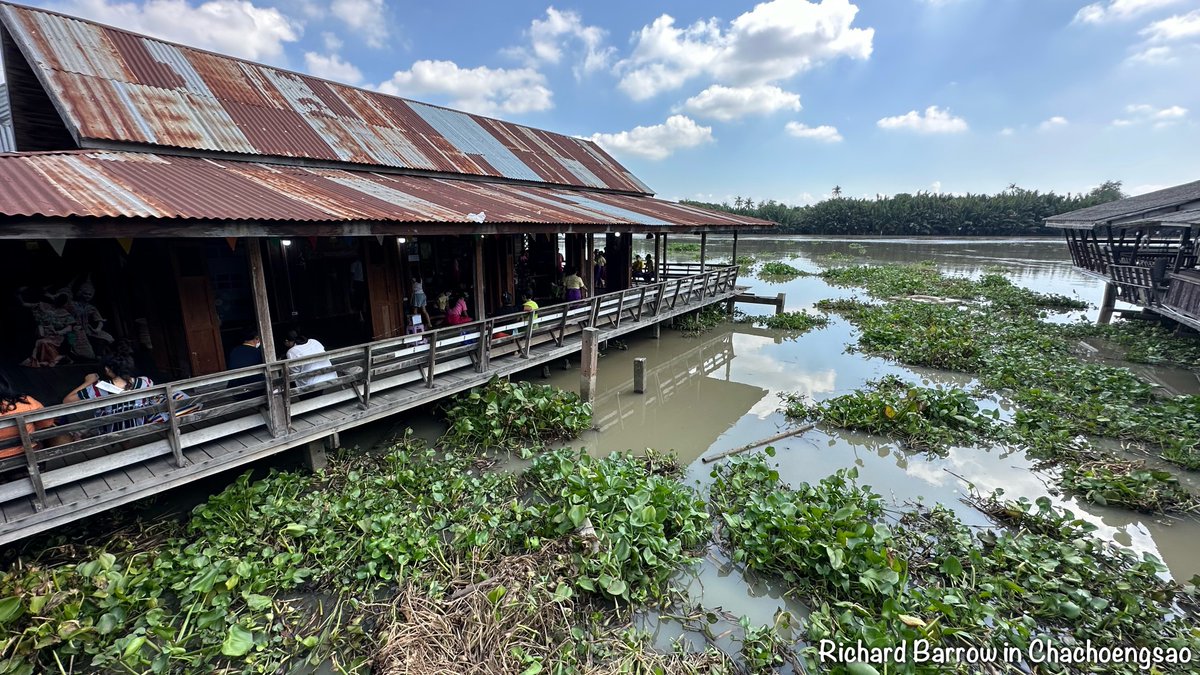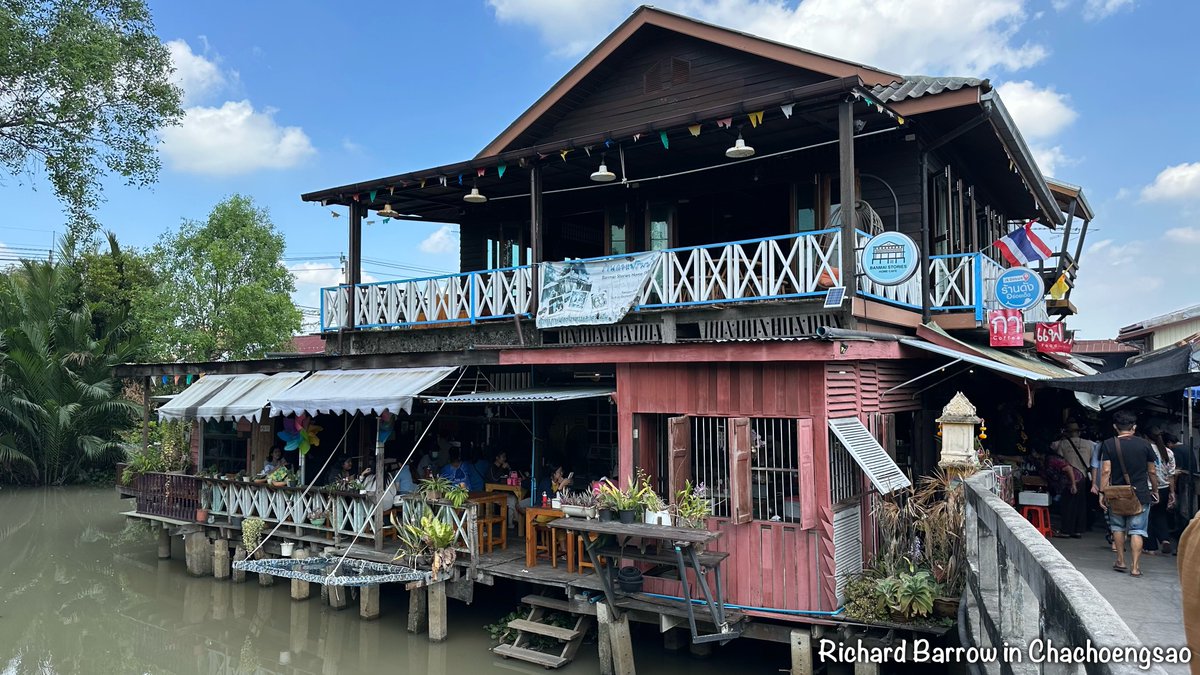 Drone photos of the 1,743.20 metre long bridge/viaduct over the Choengsao riverside community and the Bang Pakong River.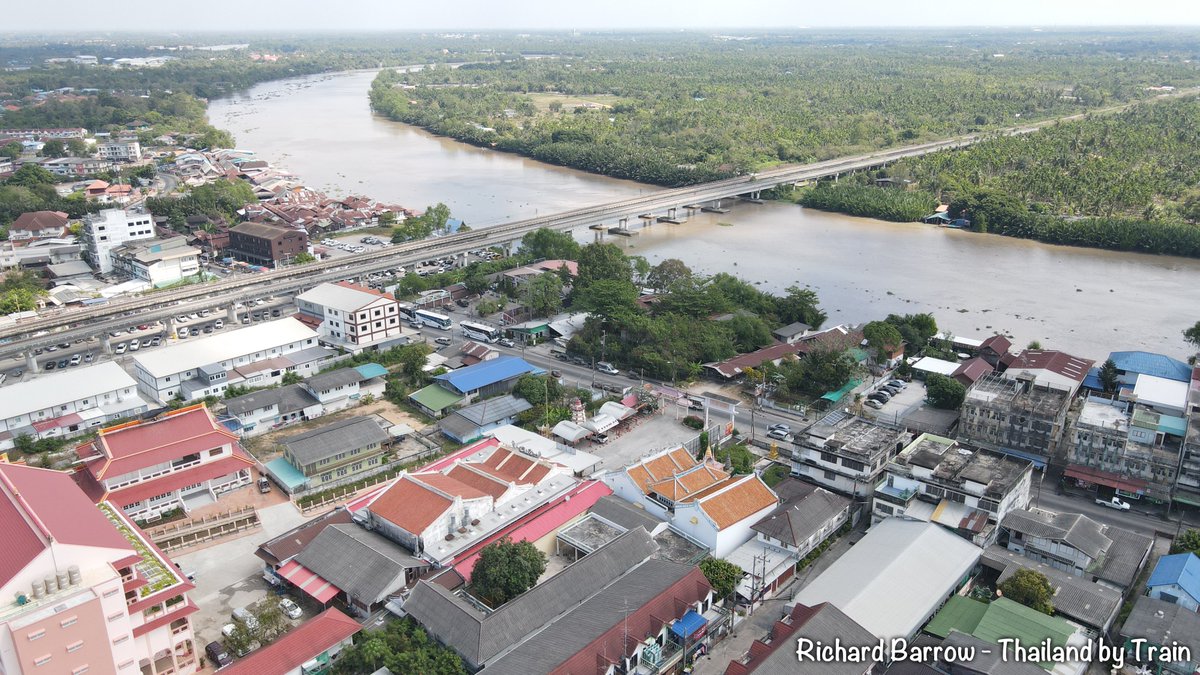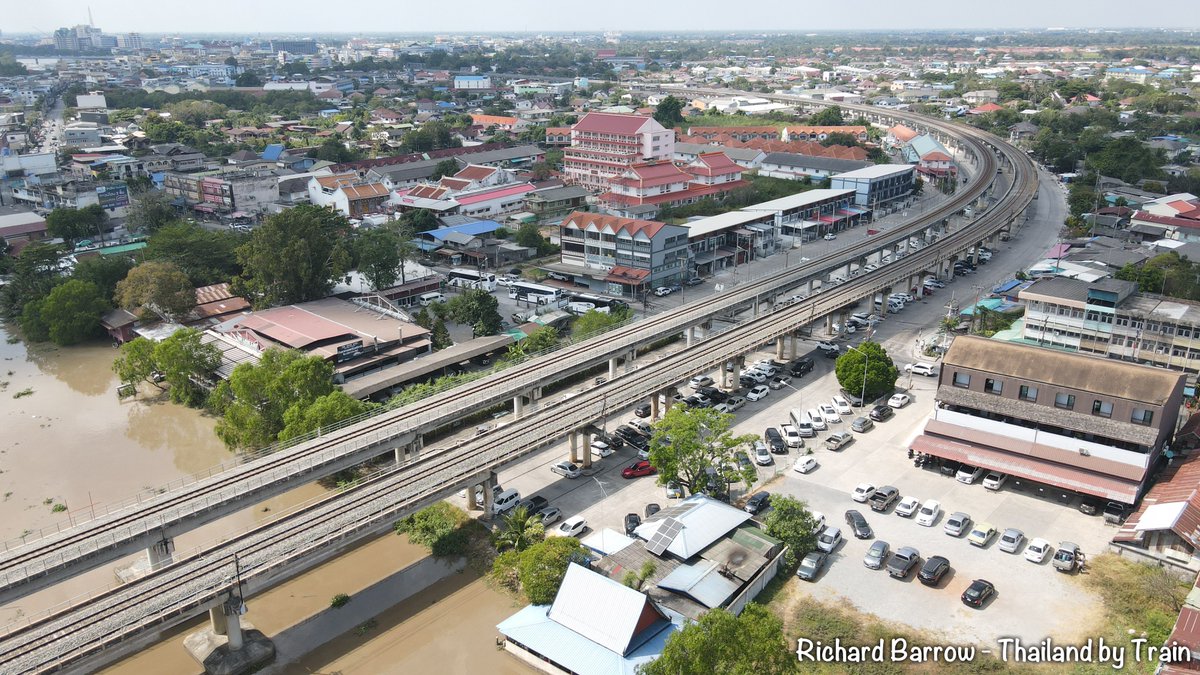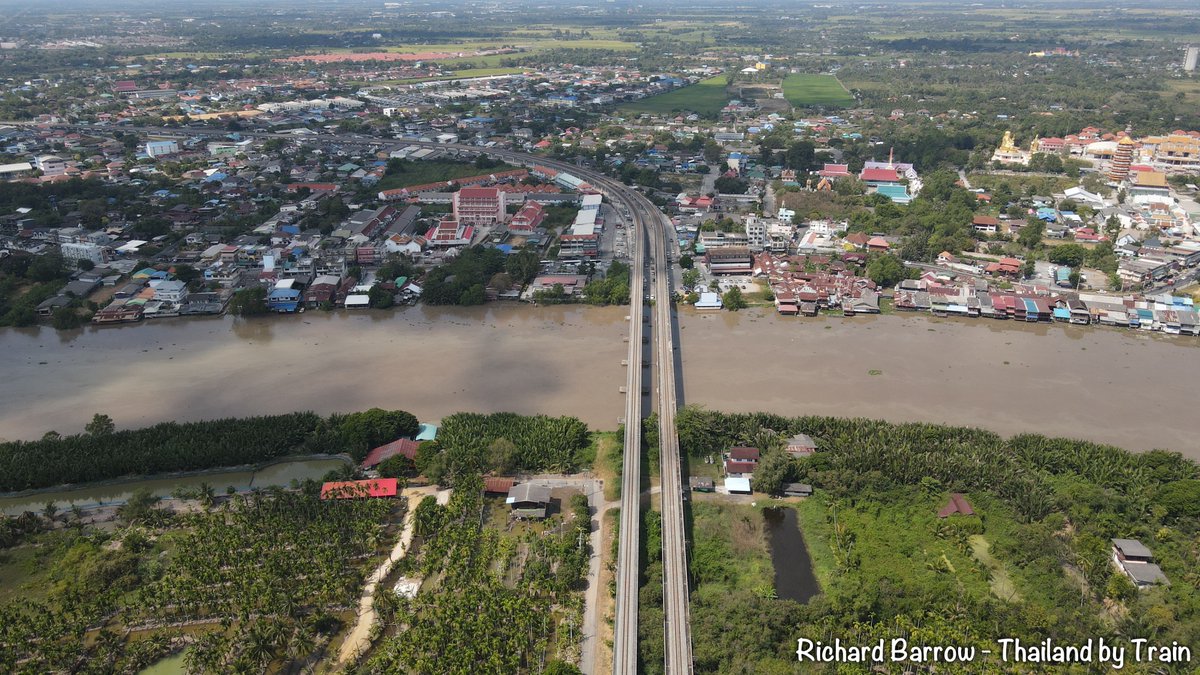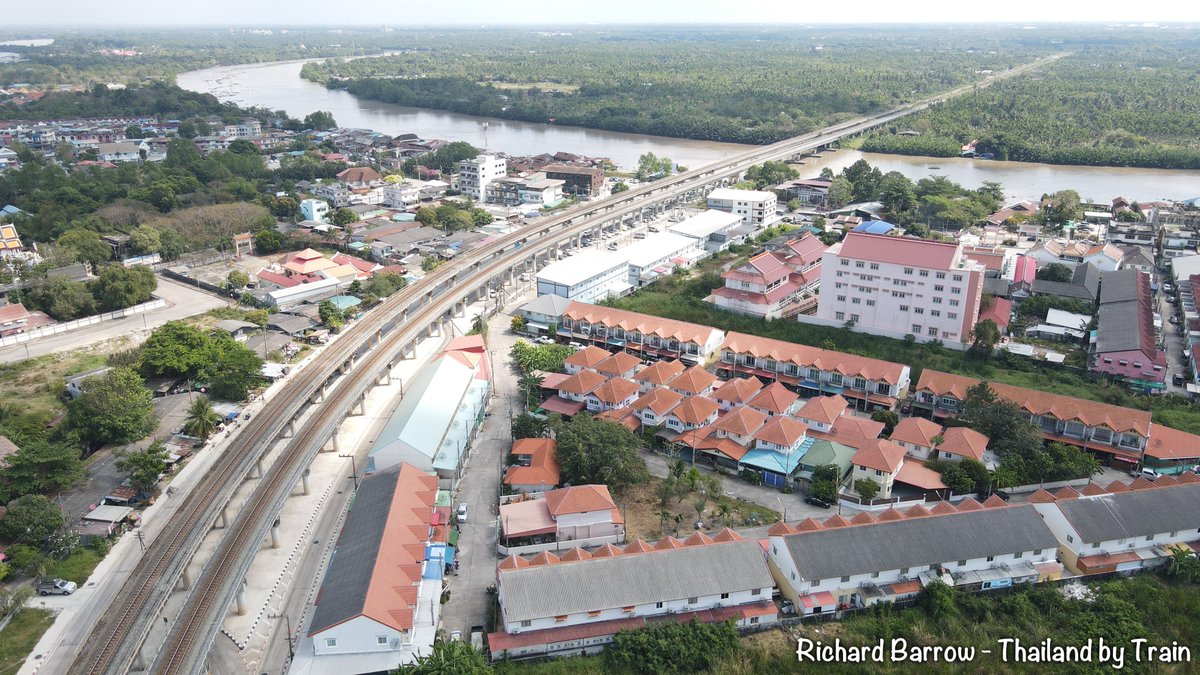 Our next stop was Bang Khla Floating Market where they gave us twenty minutes to look around while we waited for our boat trip. If you come here by yourself, there's plenty of good restaurants to have lunch and you can also join boat tours.
📍MAP: maps.app.goo.gl/QAvFdcNaq8HJED…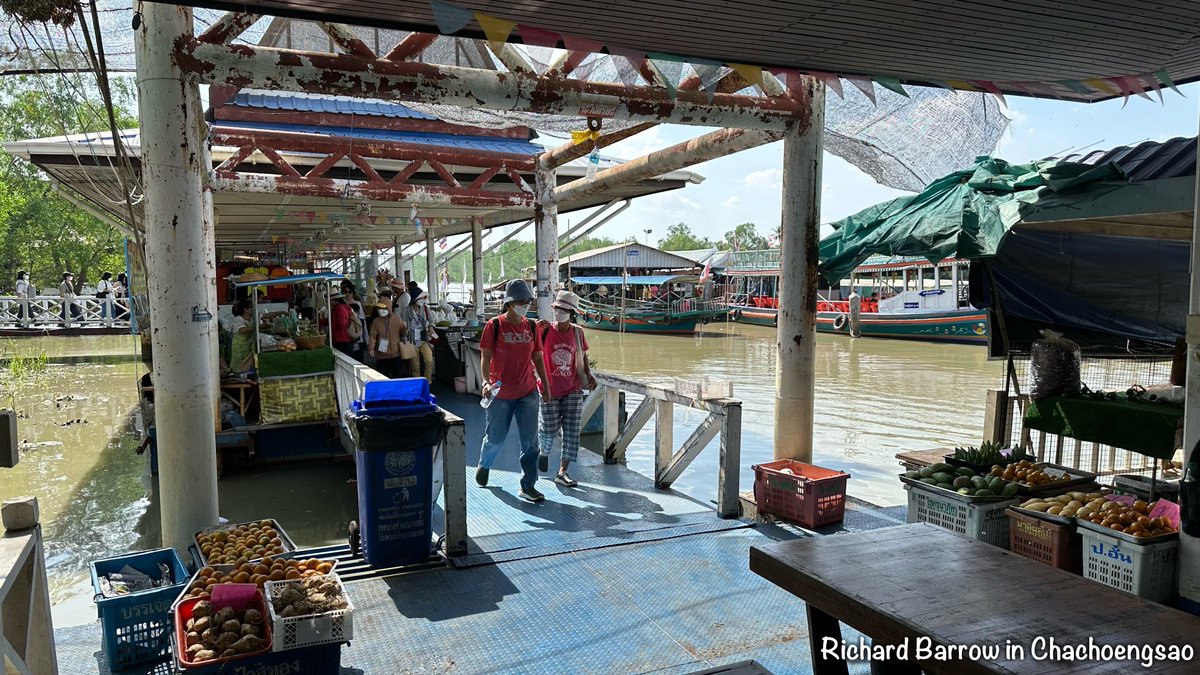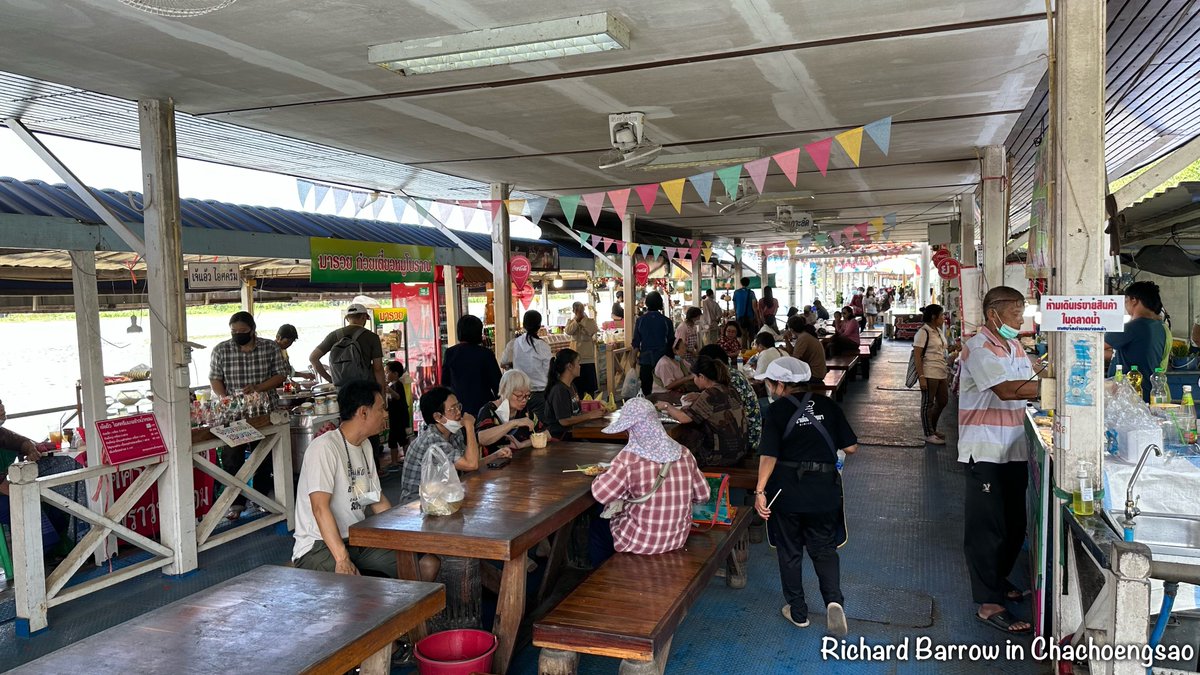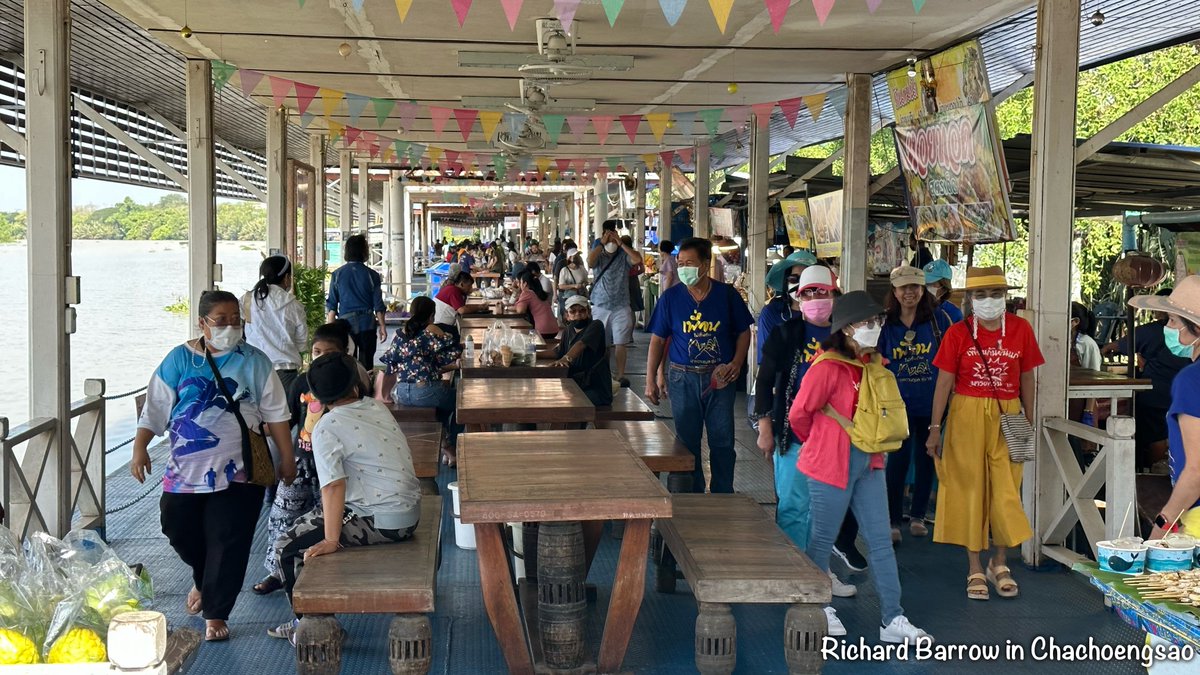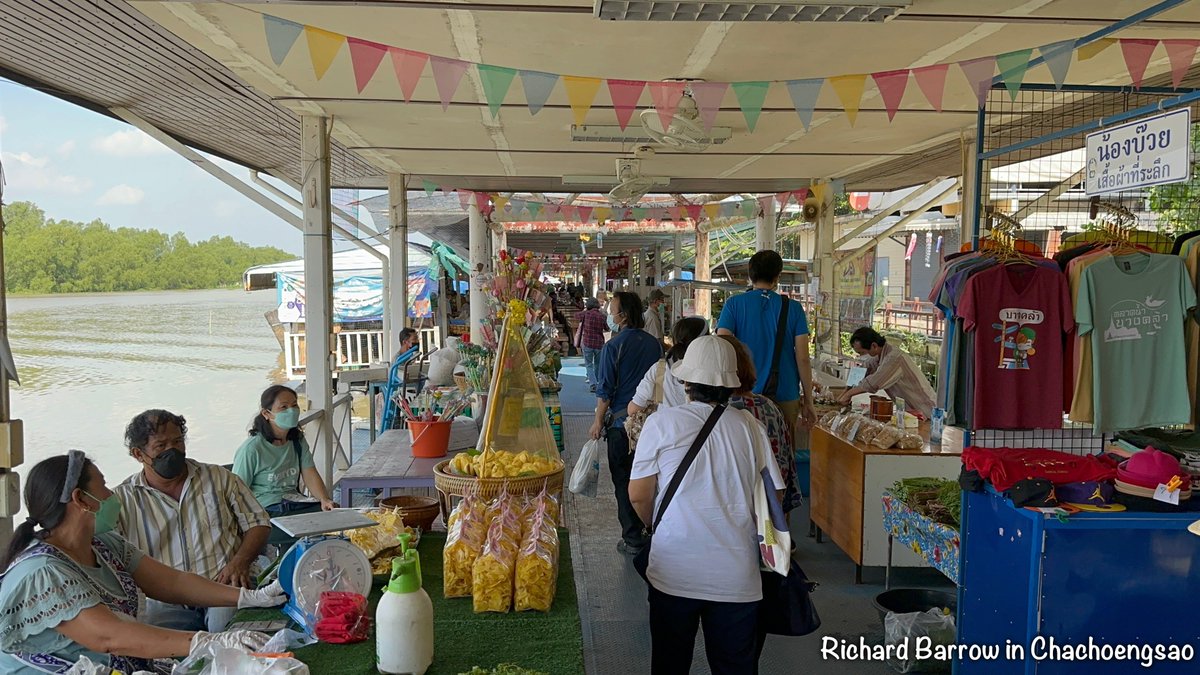 At Bang Khla Floating Market we switched to a boat for a 40 minute tour along the Bang Pakong River. This was very enjoyable and relaxing with a lot to see along the way.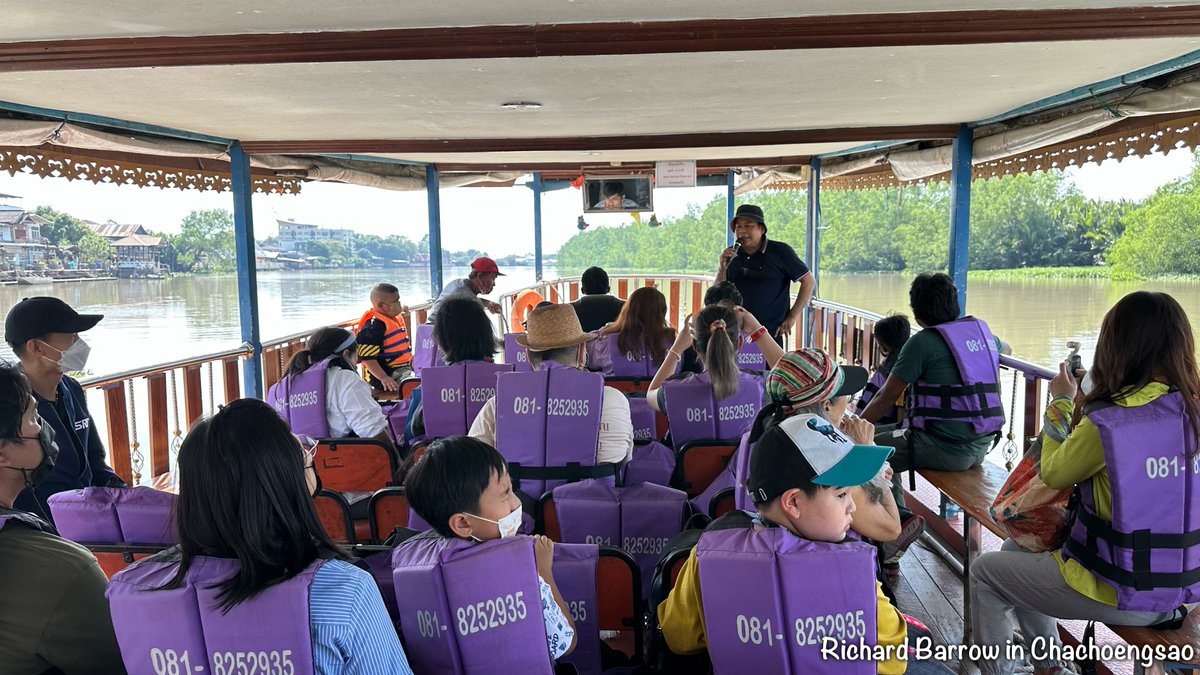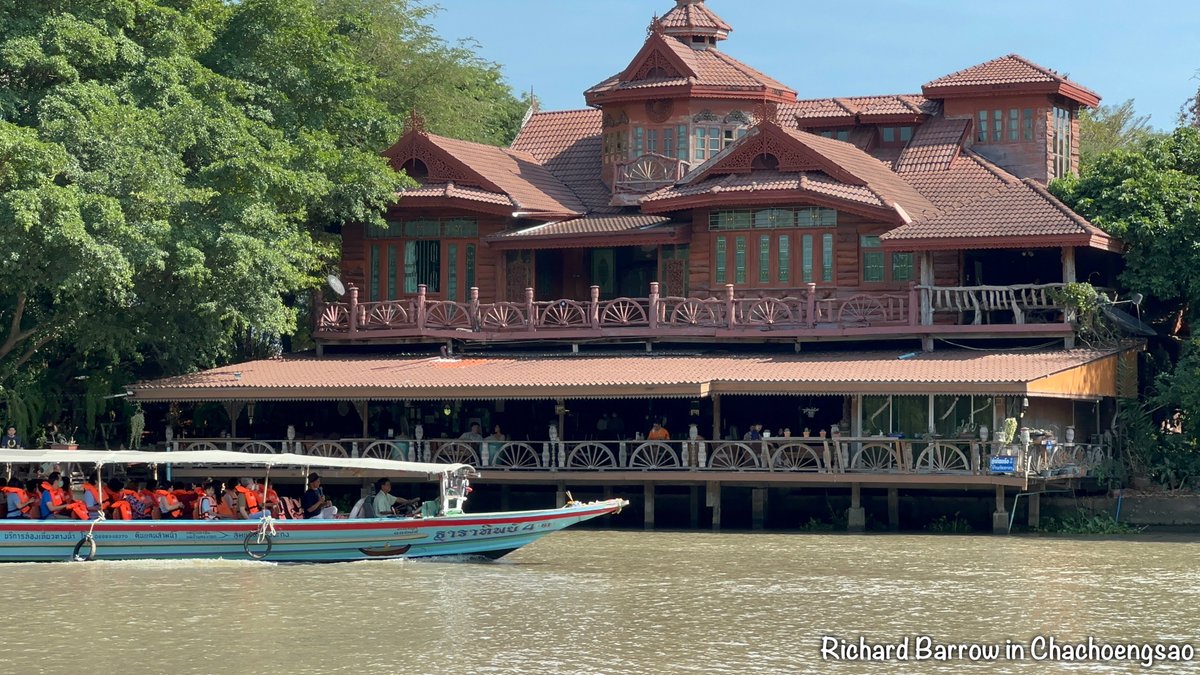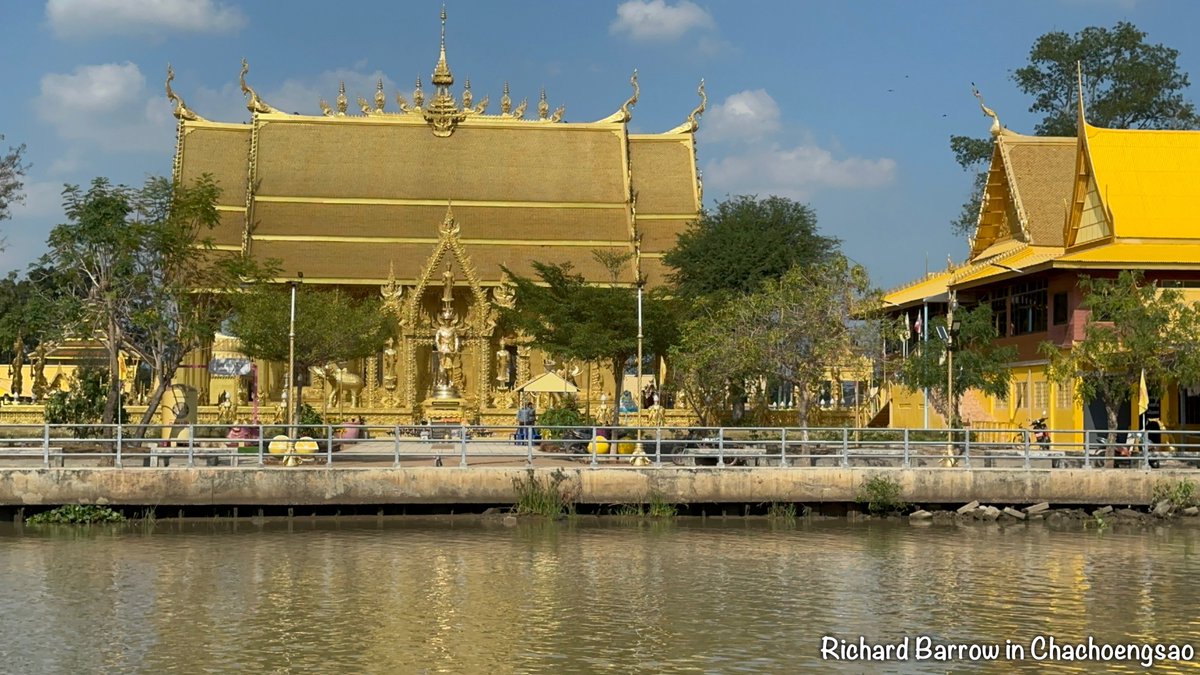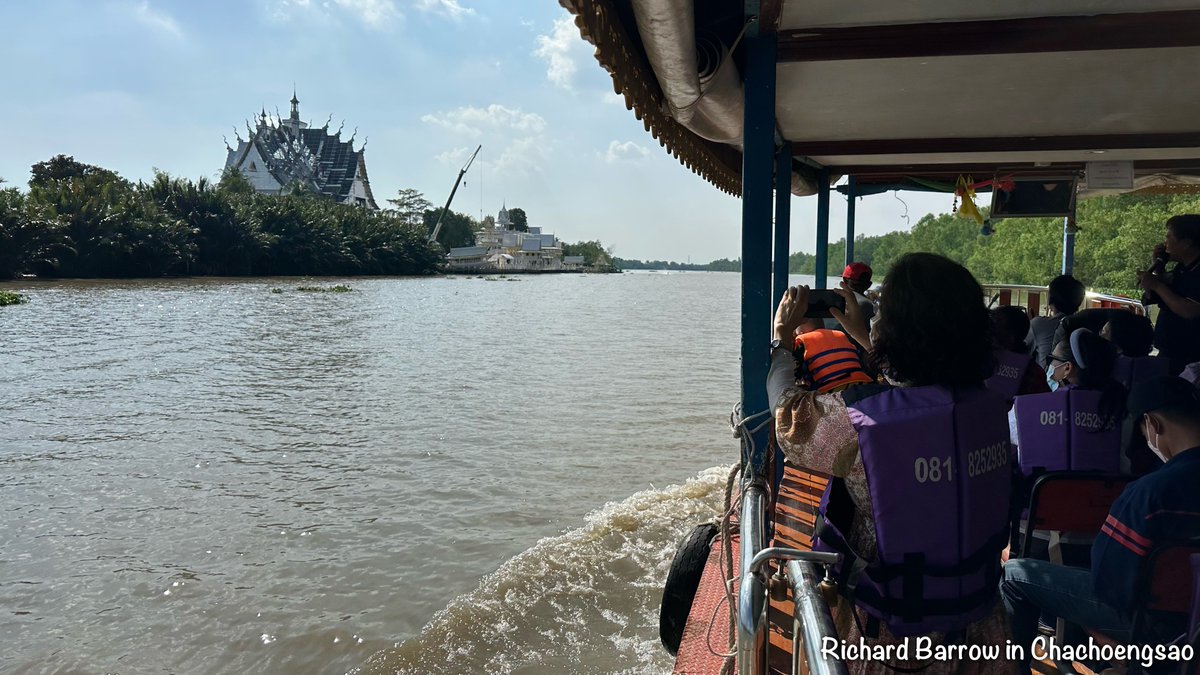 Our boat tour finished at Ganesha Park where we had 20 minutes to explore before boarding the bus. The highlight here is the world's largest bronze Standing Ganesha.
📍MAP: maps.app.goo.gl/ivX9XNoYpFEBQm…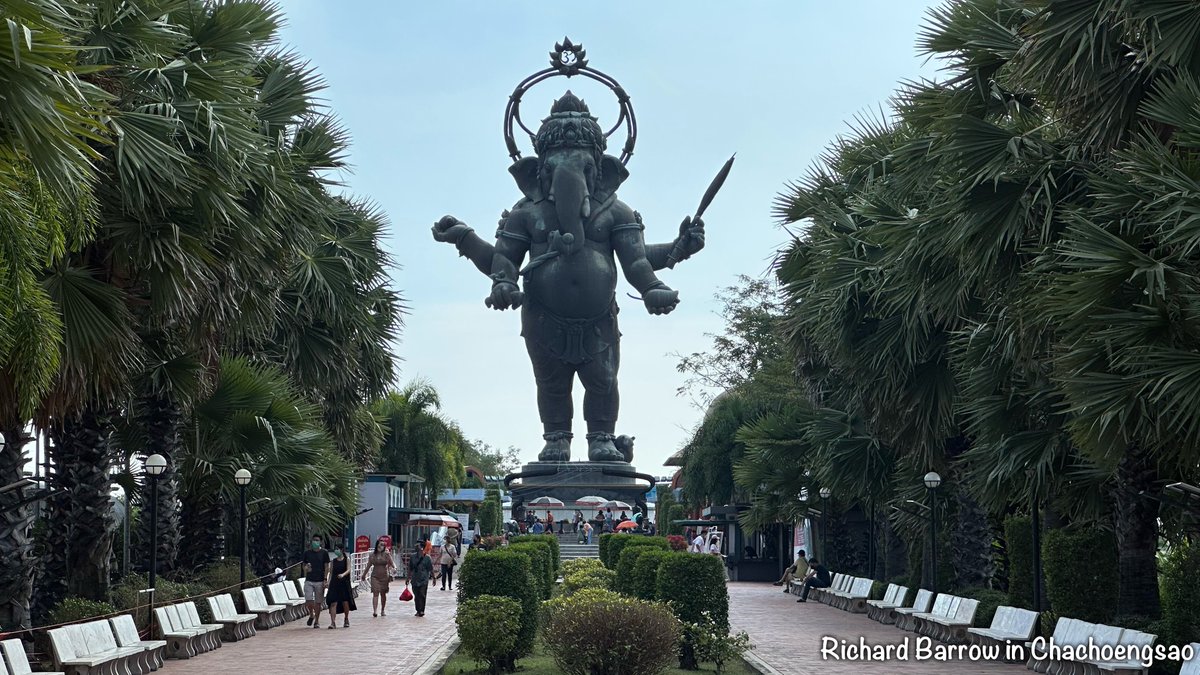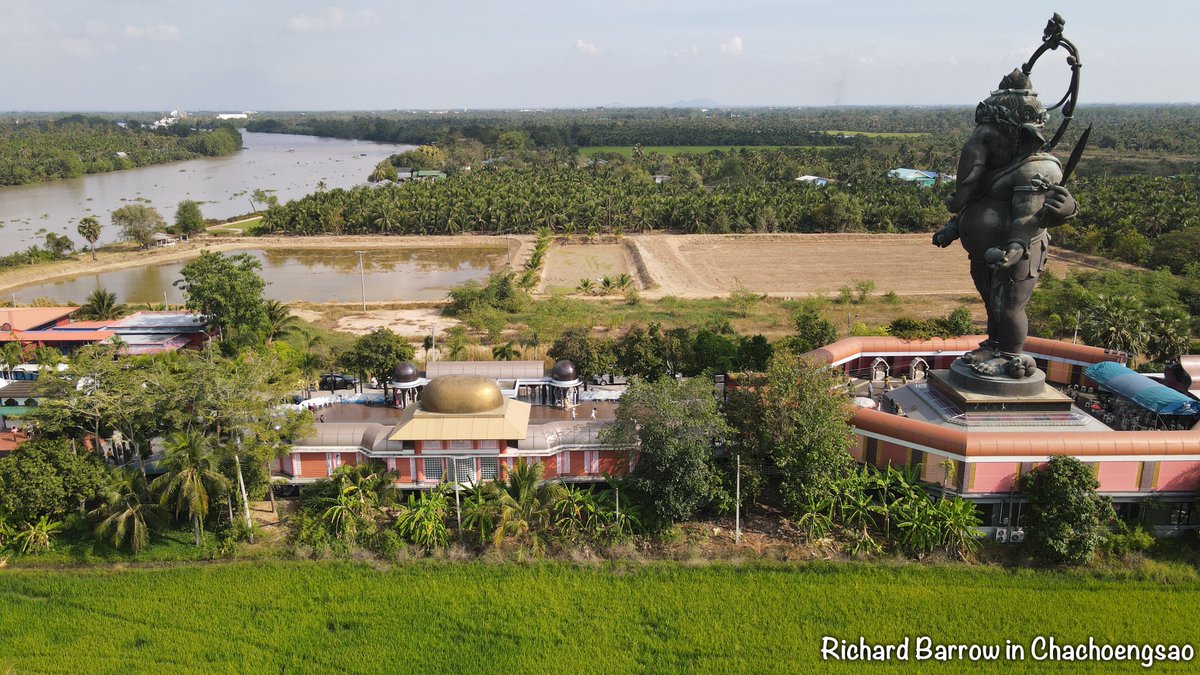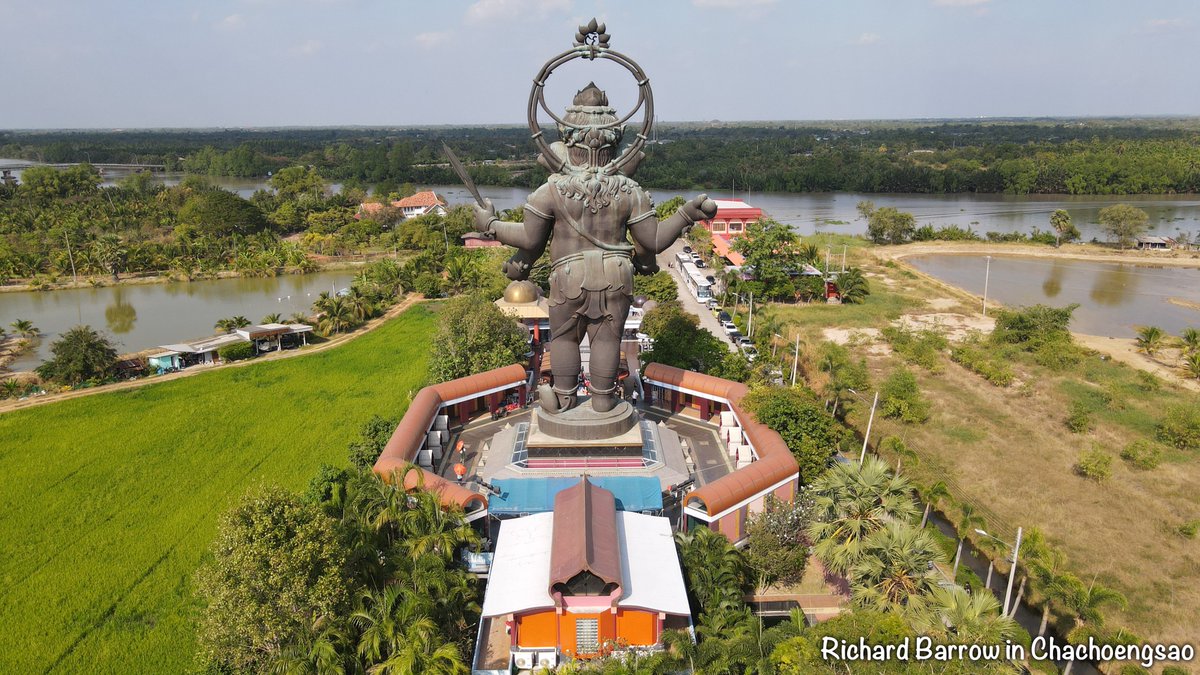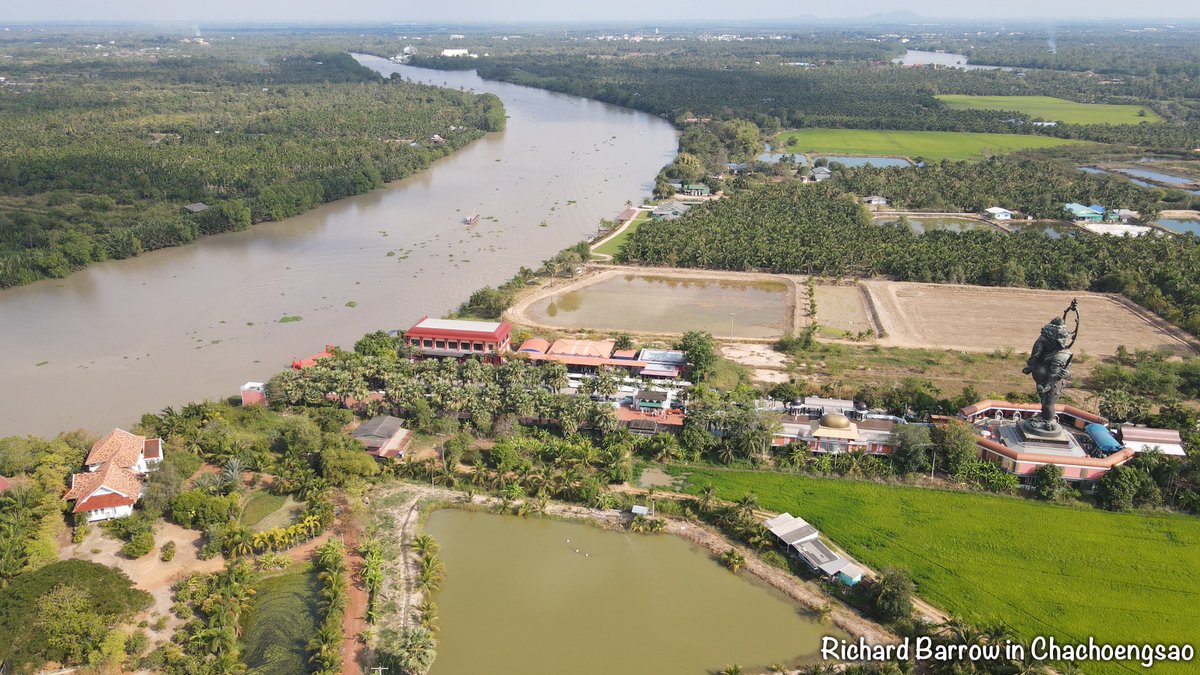 Our final stop on this day long tour was Wat Saman Rattanaram. The highlight was a gigantic image of a bright pink Reclining Ganesha which is 16 metres tall and 24 metres long. In Ganesha's hands, he holds a broken tusk in one hand and a lotus flower in another.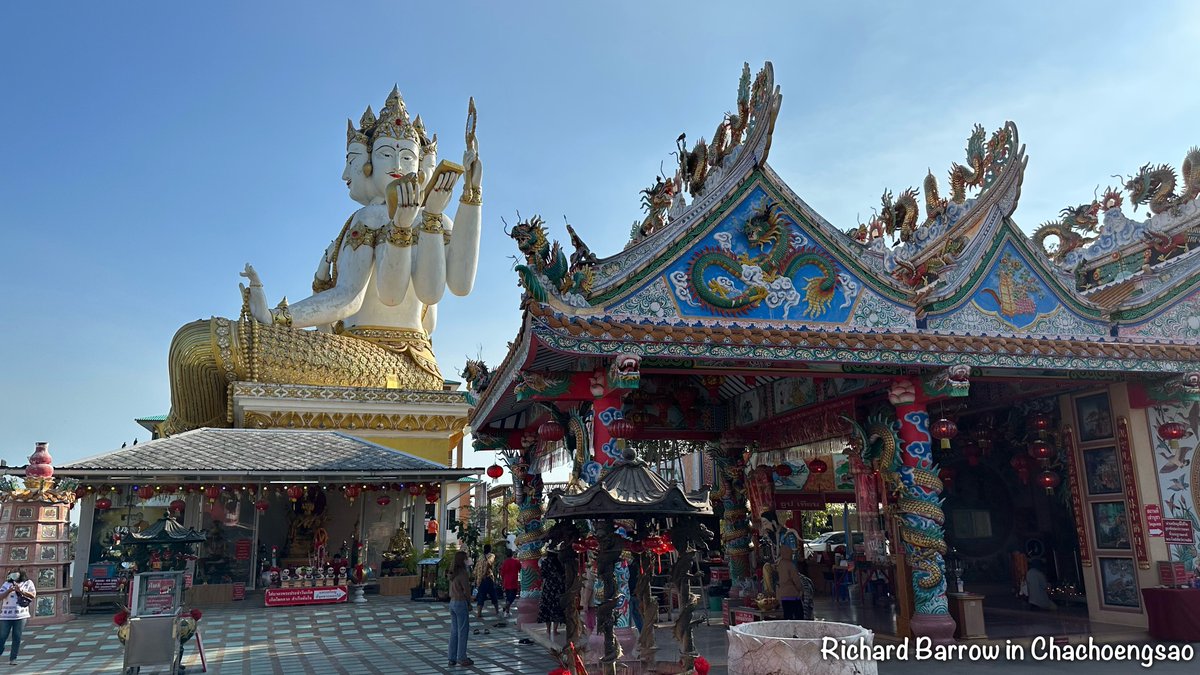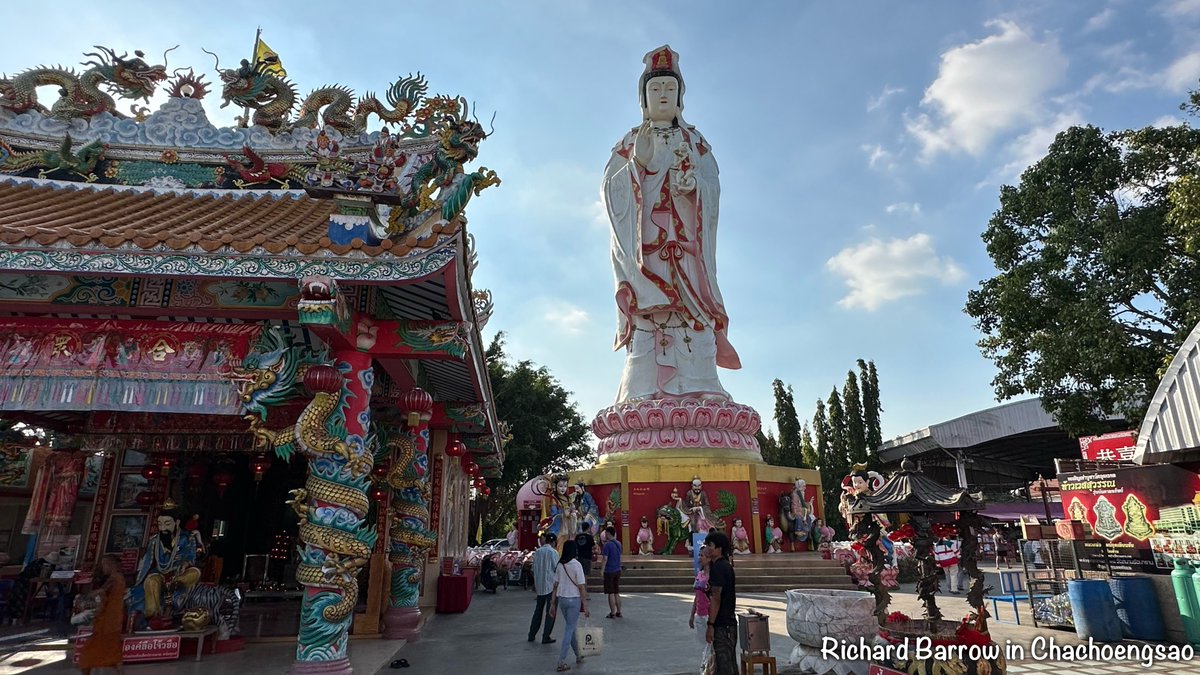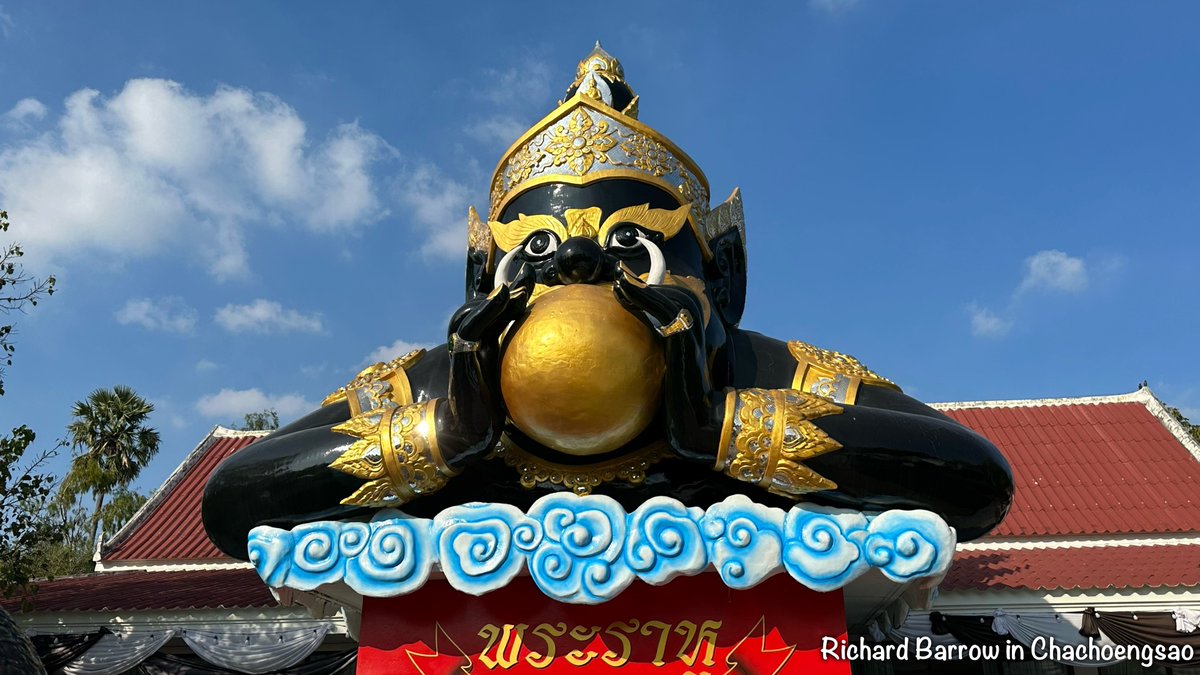 The riverside Wat Saman Rattanaram temple is huge and there are many images such as Guan Yin the Goddess of Mercy, Indra riding a three-headed elephant, and a large Naga serpent. In some way it's a Disneyland of religious images.
📍MAP: maps.app.goo.gl/CKz2n9LVWzP8Ye…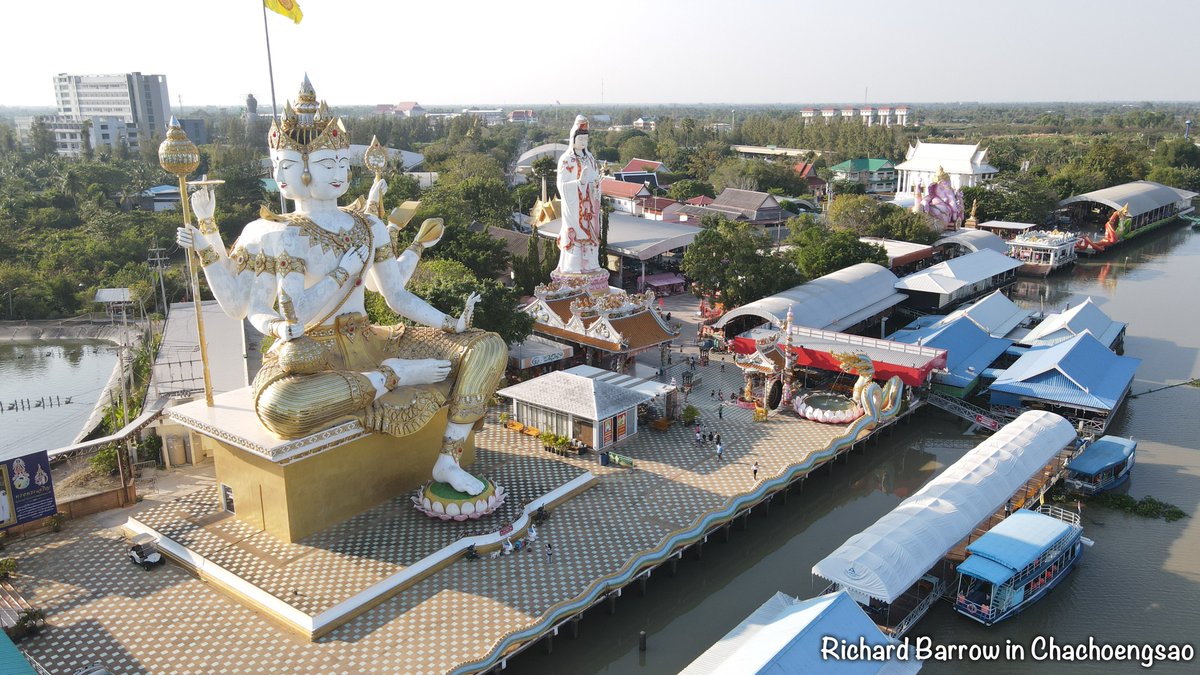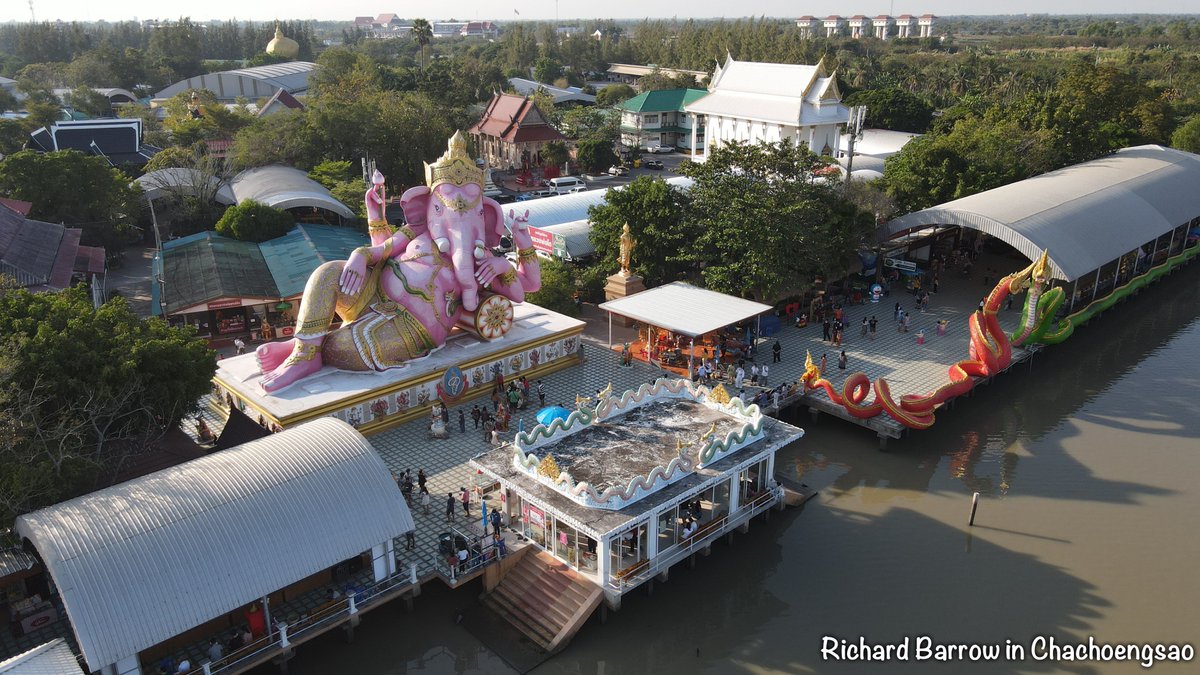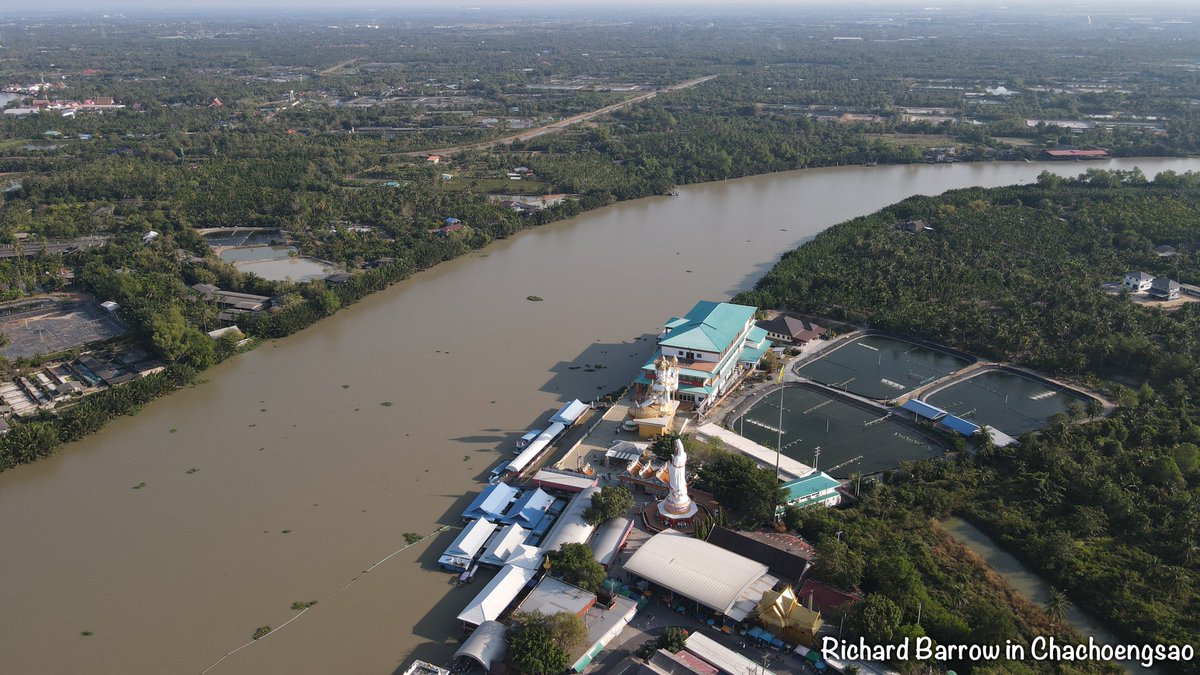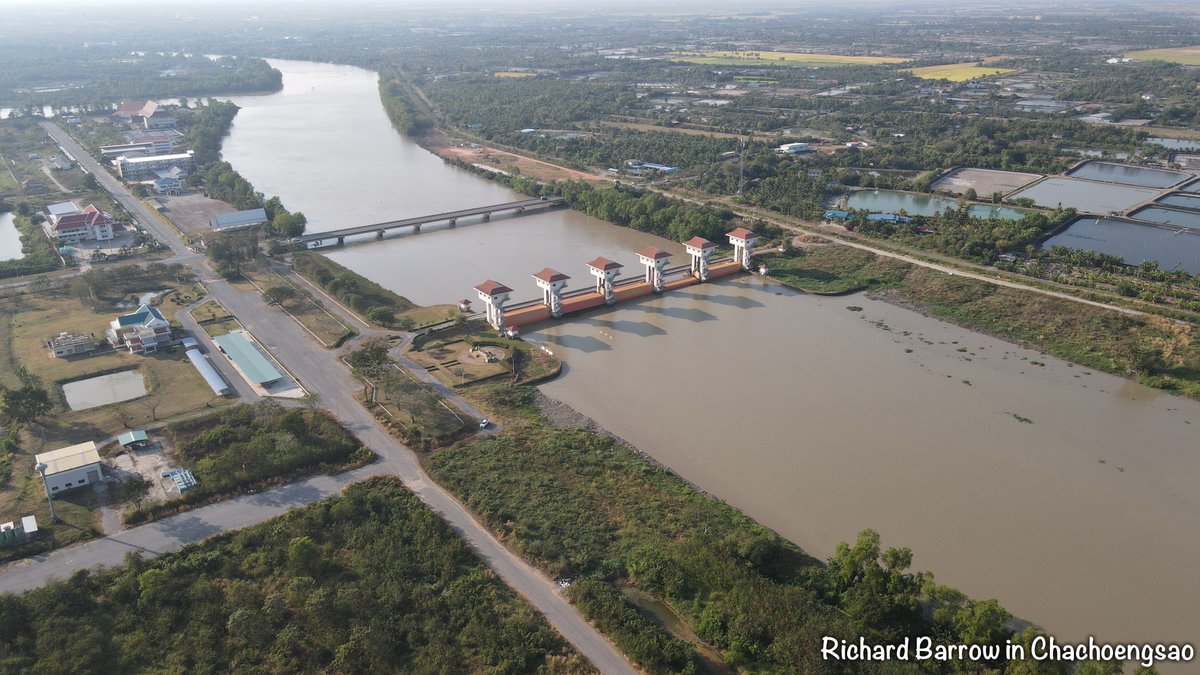 That's the end of the day long trip to Chachoengsao. We are now back onboard the KiHa-183 excursion train. I hope you enjoy my photos and I've inspired you to visit even if you don't go by train. By I do highly recommend this trip today. It was a lot of fun.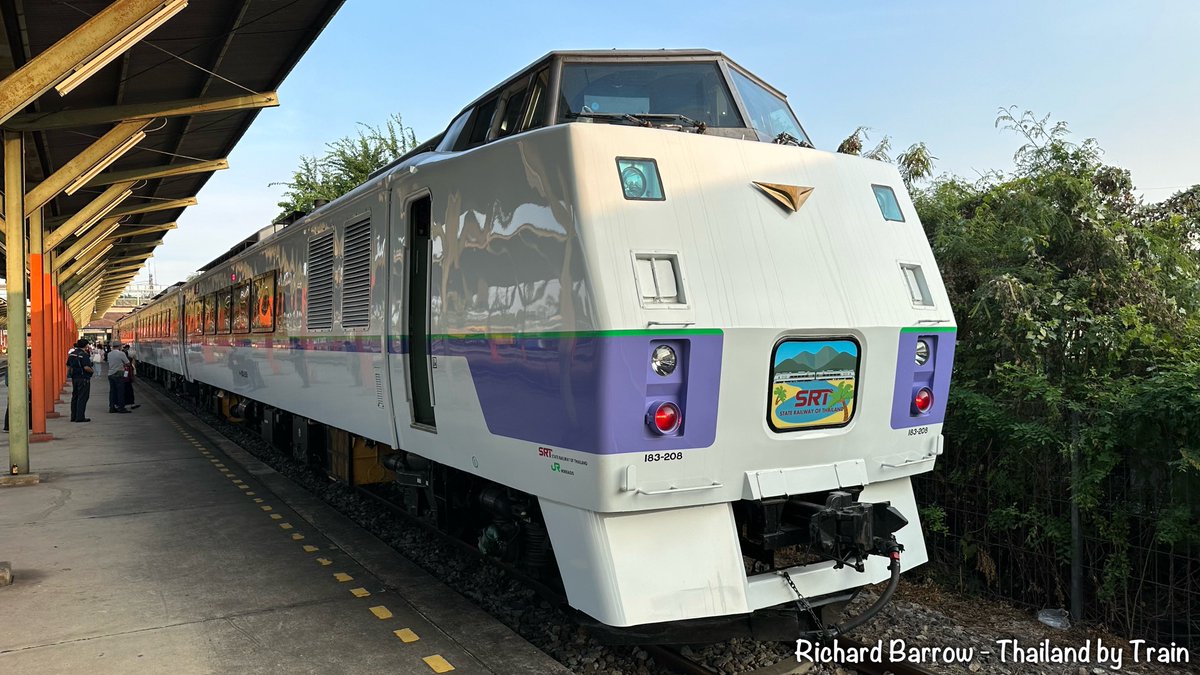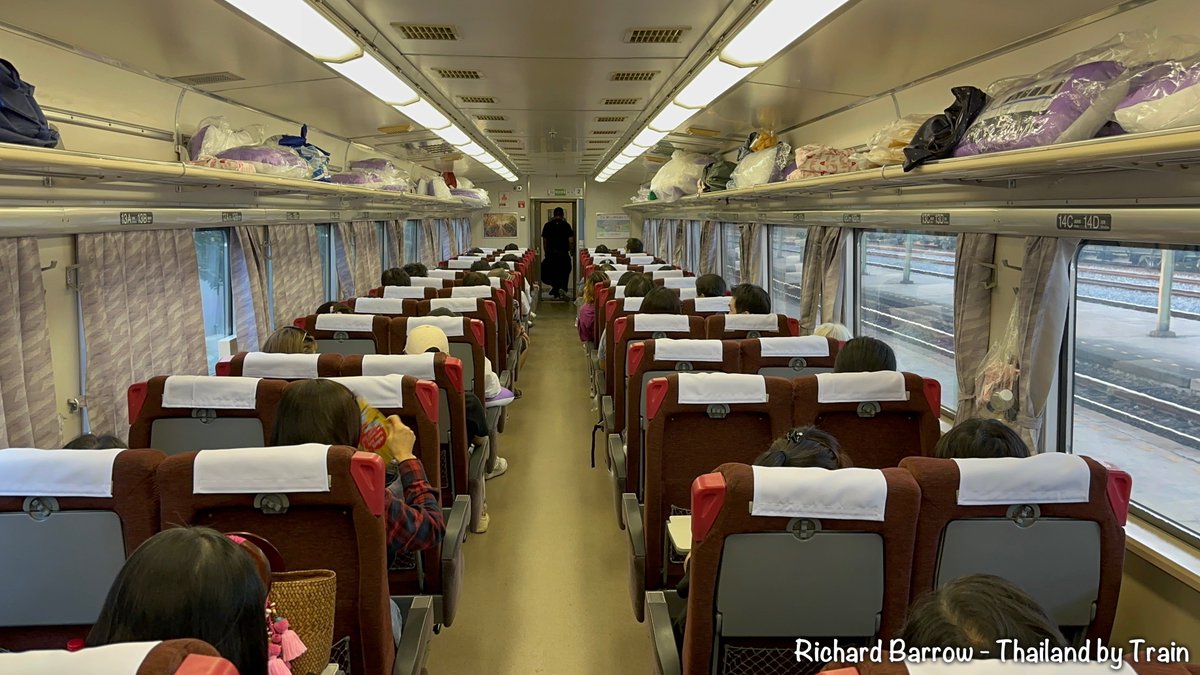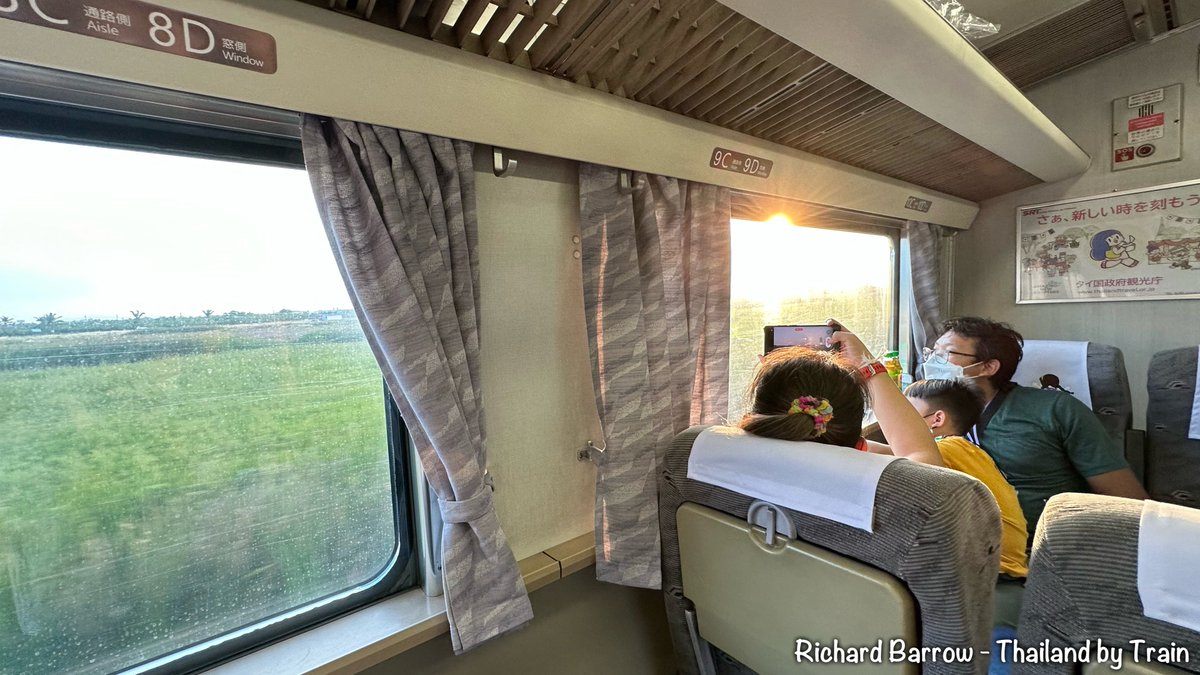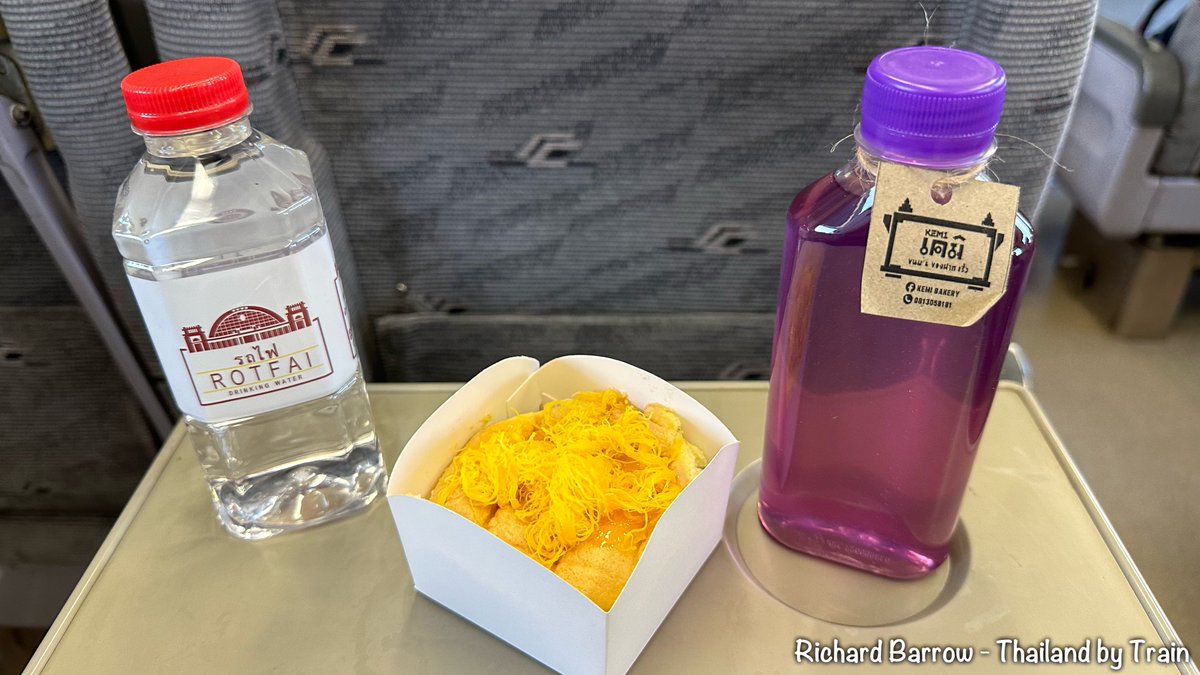 The excursion trip to Chachoengsao by KiHa-183 is 1,999 Baht. The price includes the train, bus and boat trip, breakfast, lunch and afternoon snacks. There are still tickets available for tomorrow.
🚂 Japanese Kiha-183 Excursion Train Trips: thaitrainguide.com/excursion-trai…