Excursion train to Suan Son Pradipat Beach
Good morning from Bangkok Railway Station. Today I'm on an excursion train to Suan Son Pradipat Beach.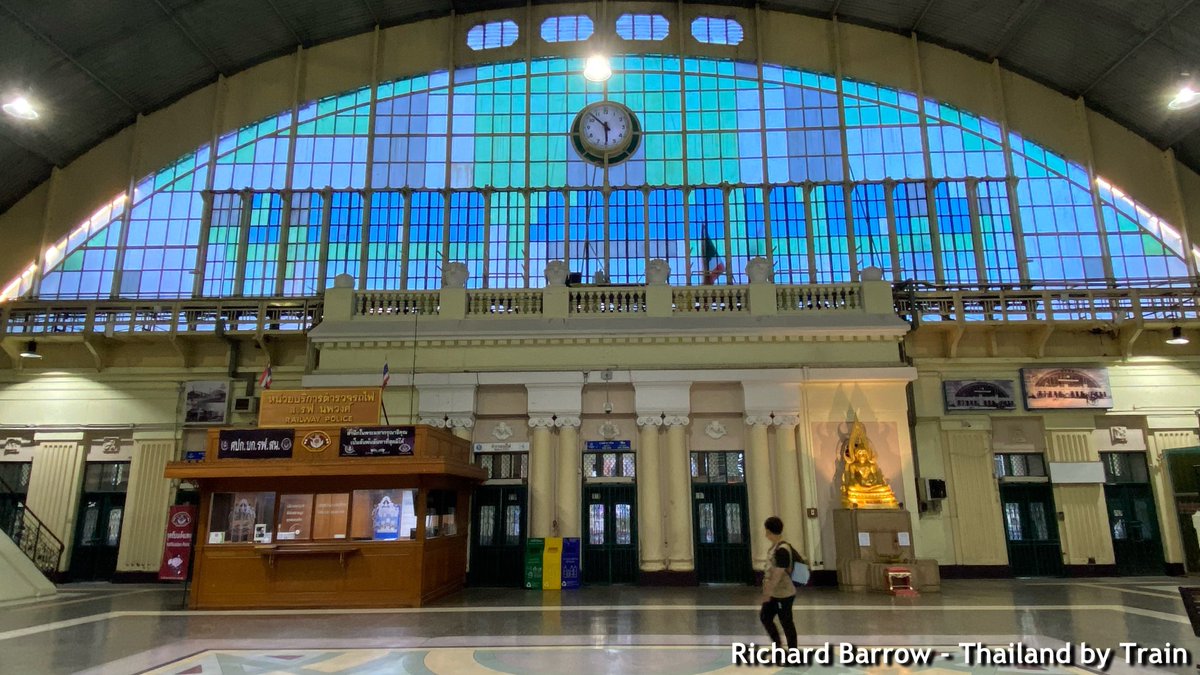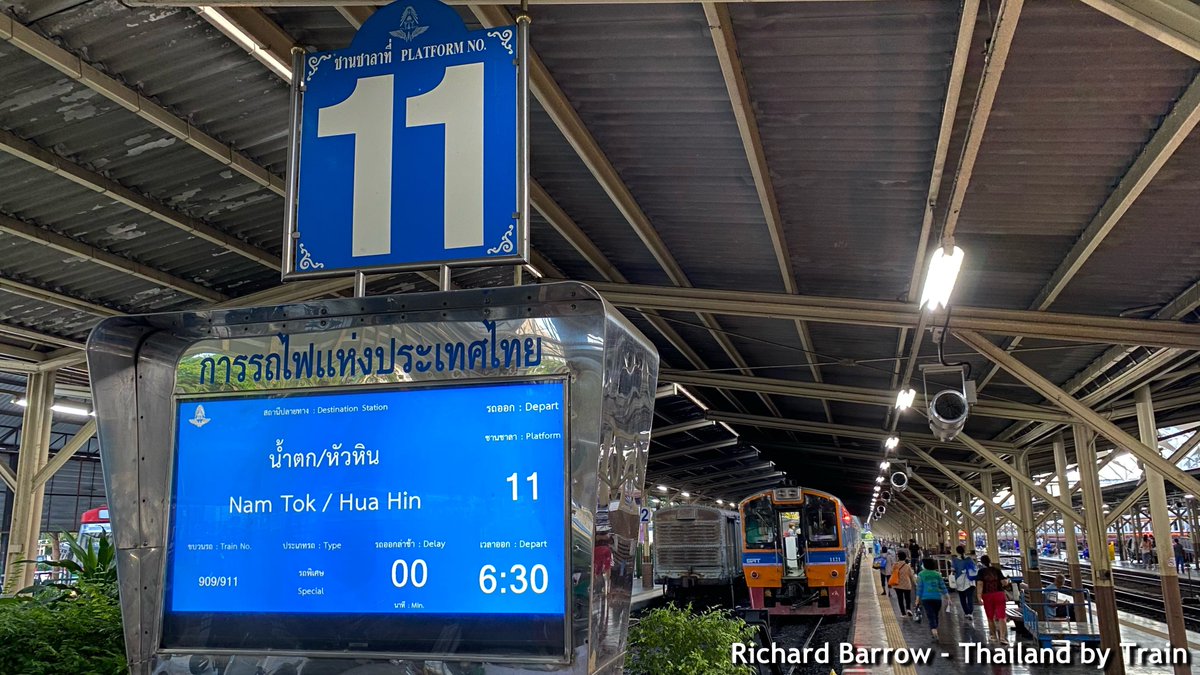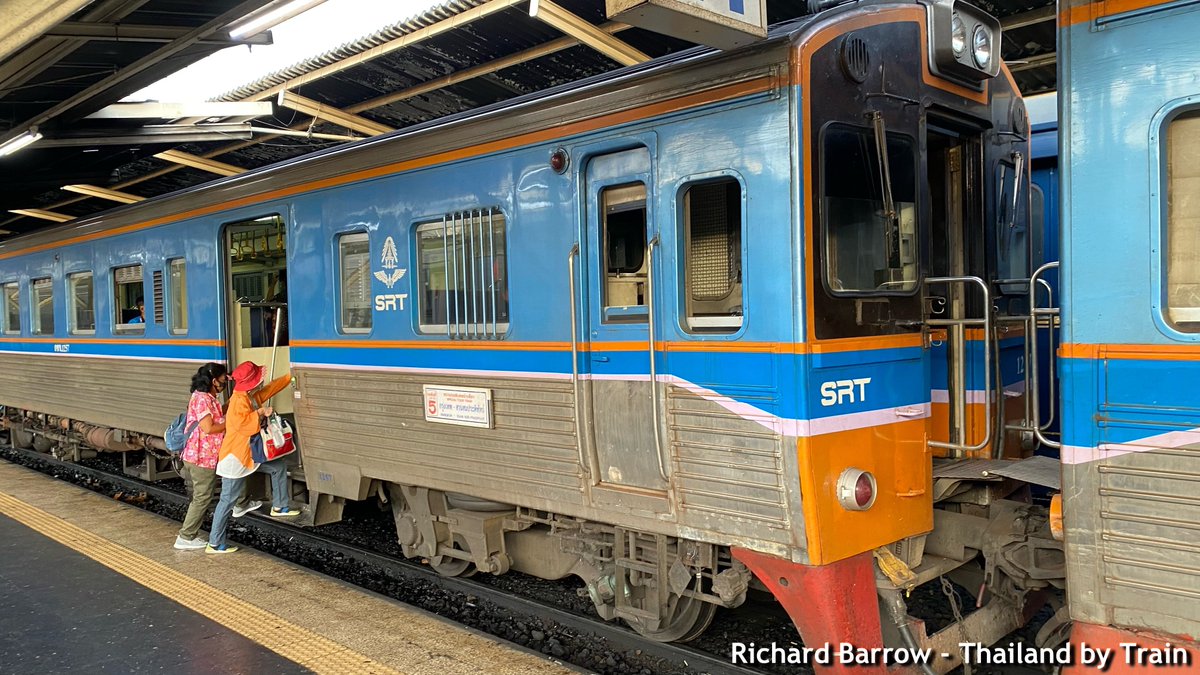 Tickets for the day excursion to the beach cost only 120 Baht in 3rd Class fan or double if you want air-con in 2nd Class. I prefer with open windows as easier to take photos. However, this time I've booked an inward facing seat as it gives more leg room for this 5 hour journey.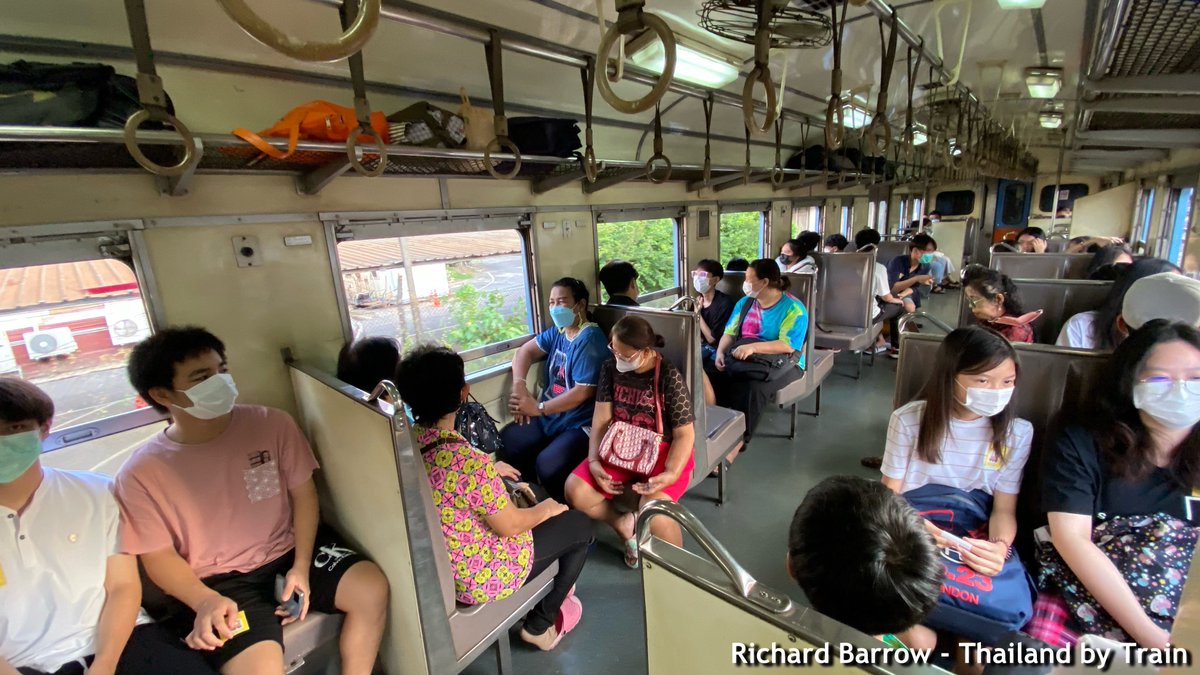 Breakfast on the train today is my usual. Stir-fried basil with minced pork. The cost with a fried egg was 30 Baht. Not the most generous of portions but good value for the price. Anyway, there will be more food opportunities later.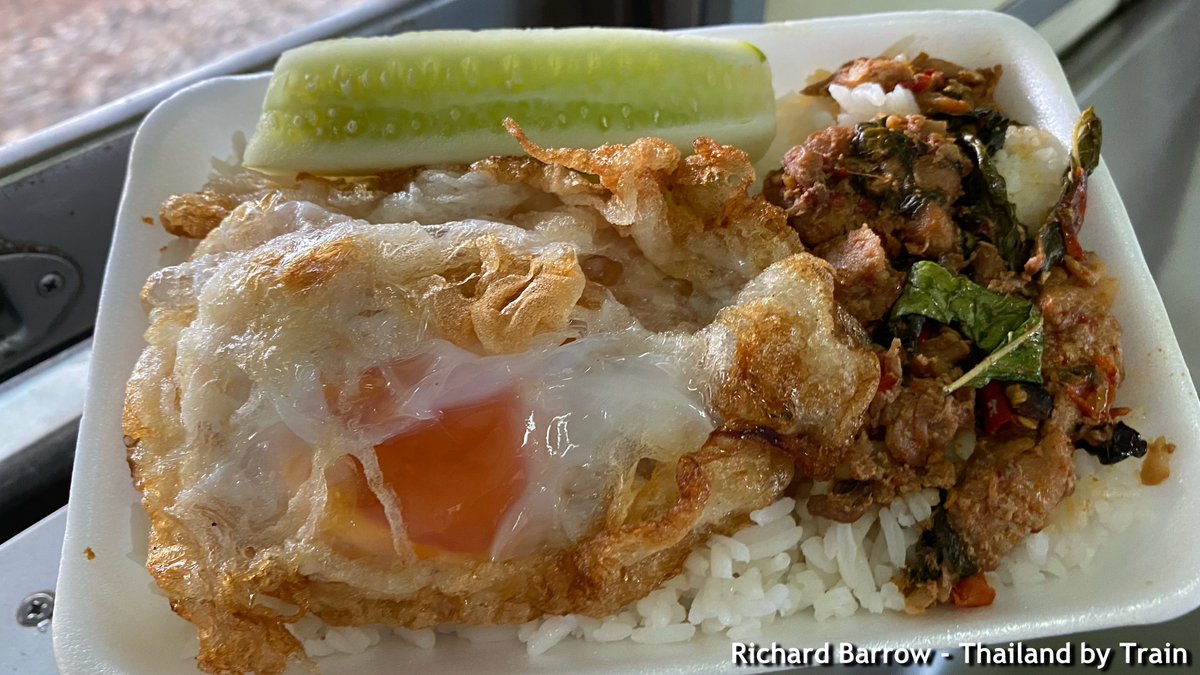 [4] The first stop on the day excursion is in Nakhon Pathom. The conductor told us we have 40 minutes to visit Phra Pathom Chedi and buy some breakfast. He added that the train wouldn't wait if we were late.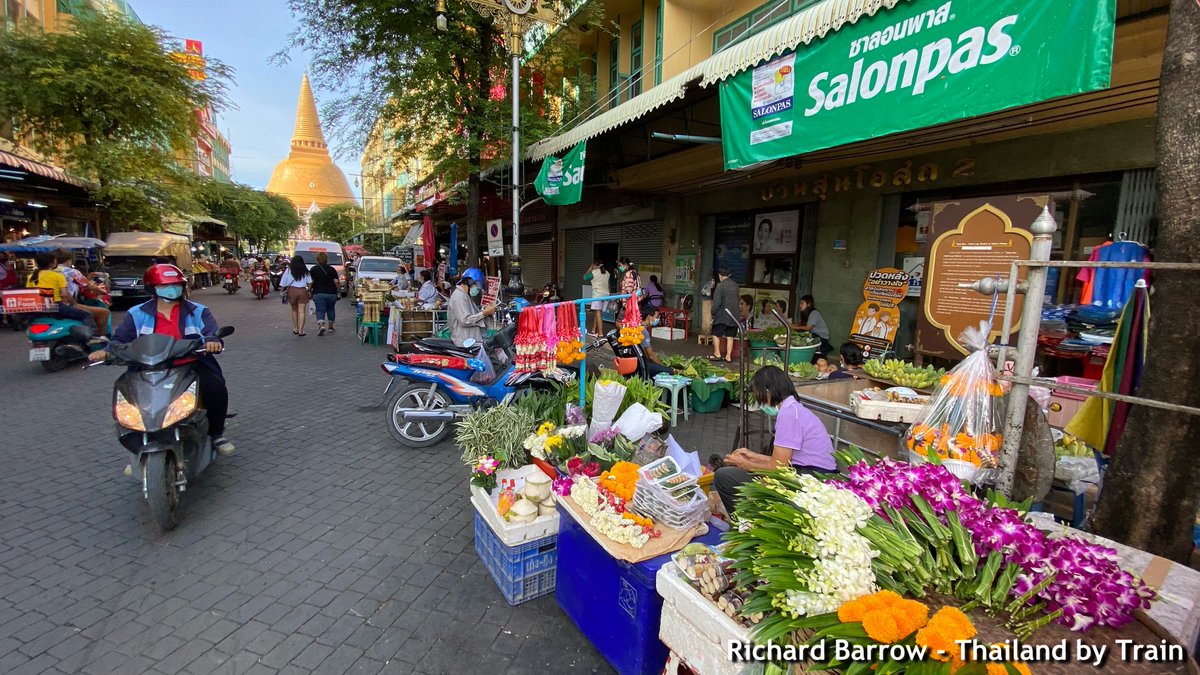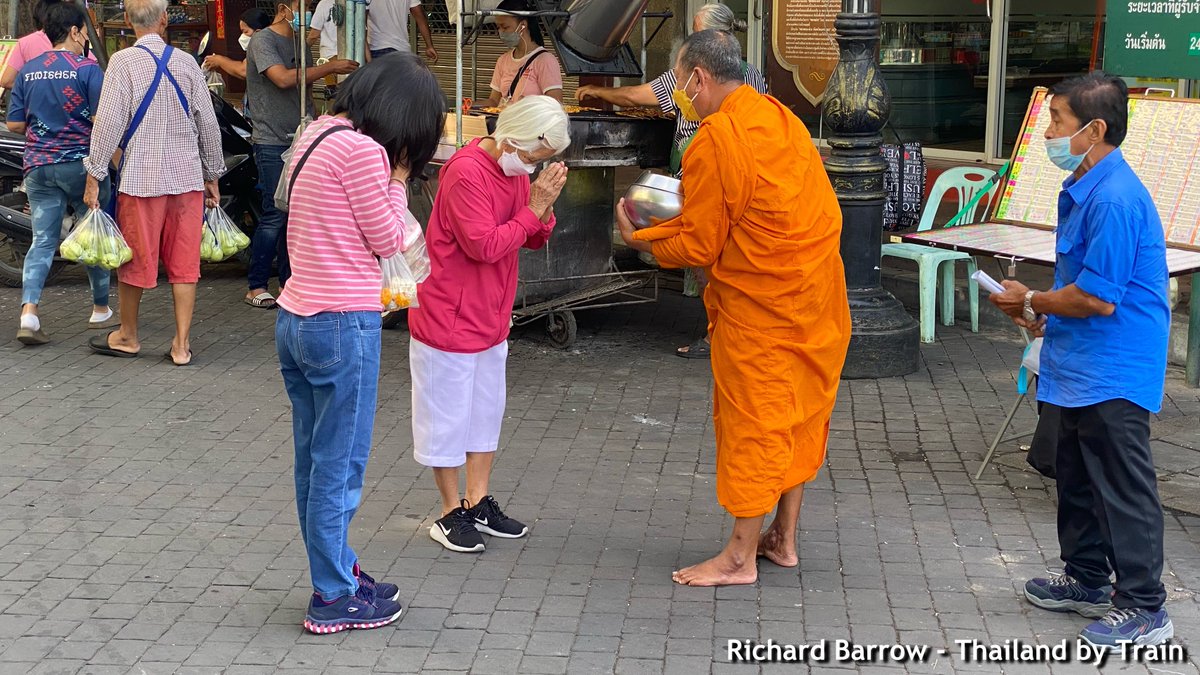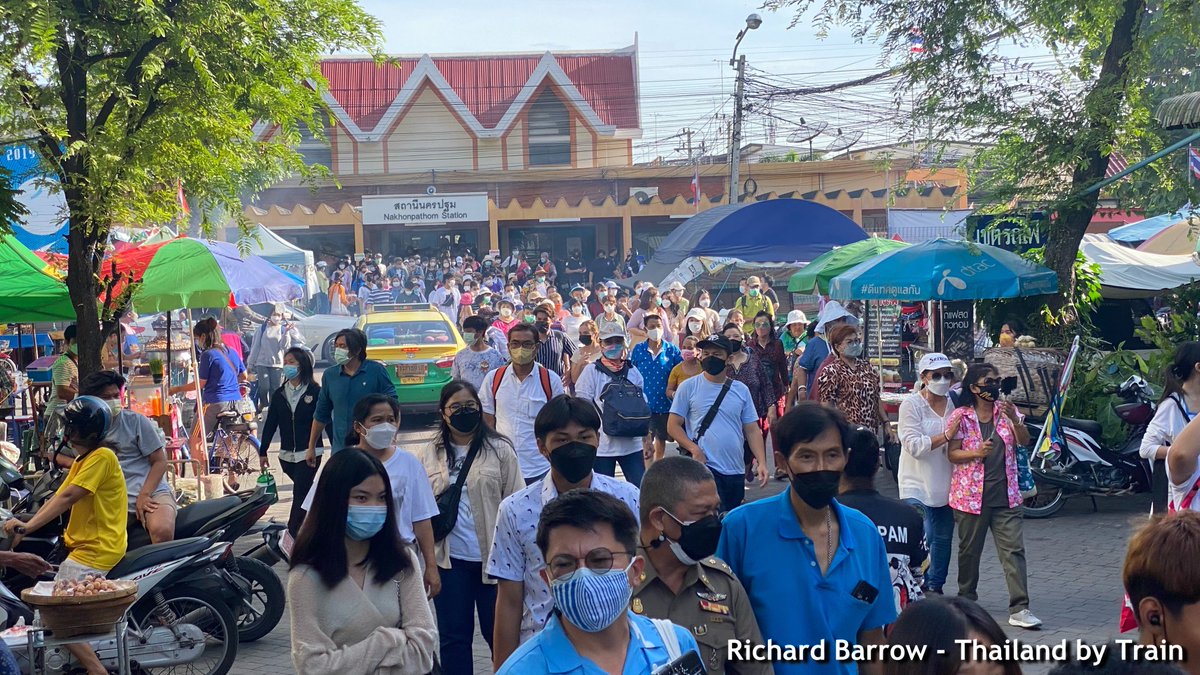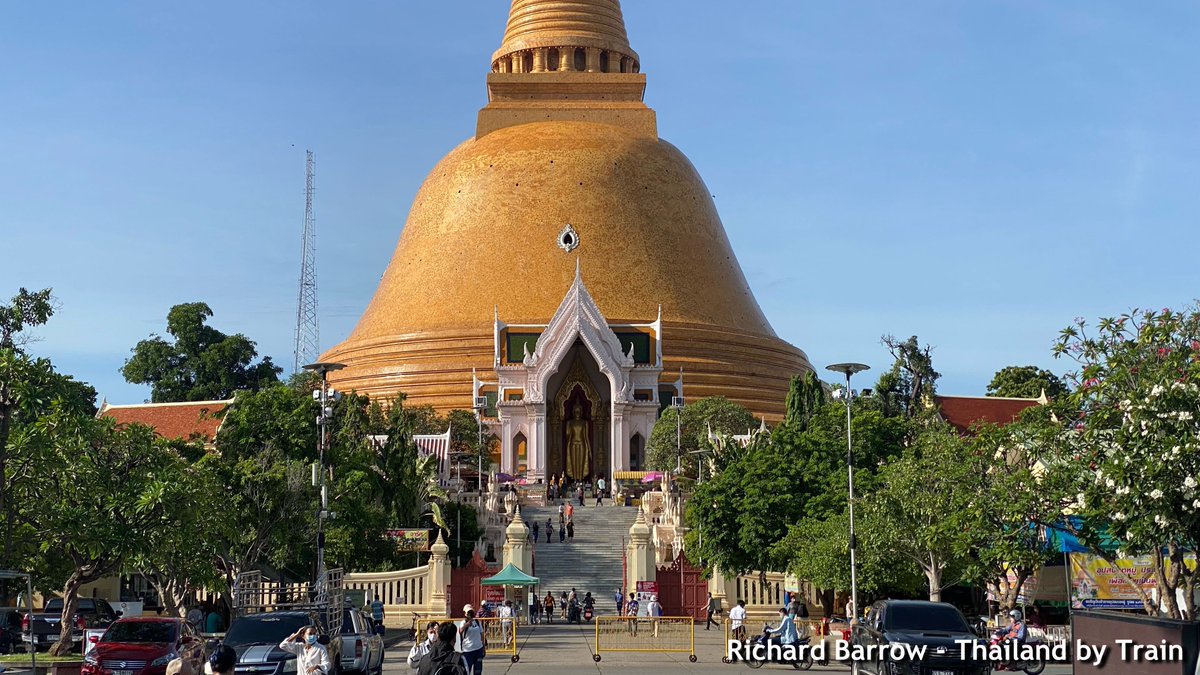 [5] There's a lot of food to eat around Nakhon Pathom Railway Station. The weekend excursion trains are good business for the local economy as around 500 passengers got off here for 40 minutes. From here it's three hours on the train to Hua Hin.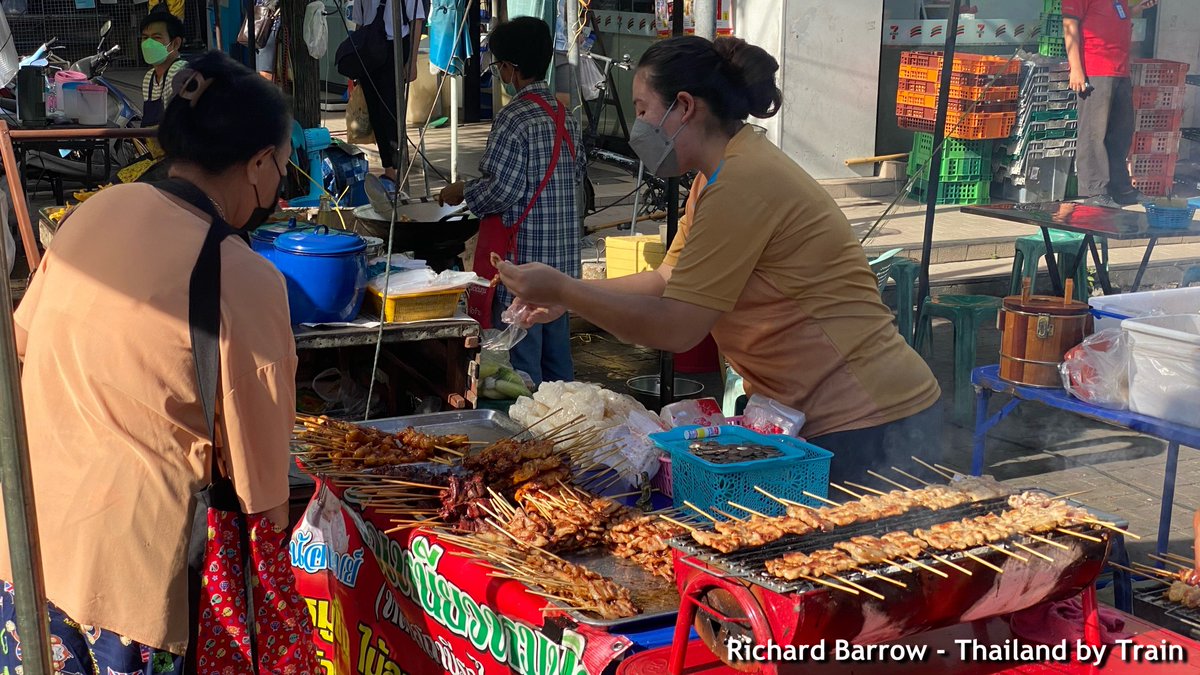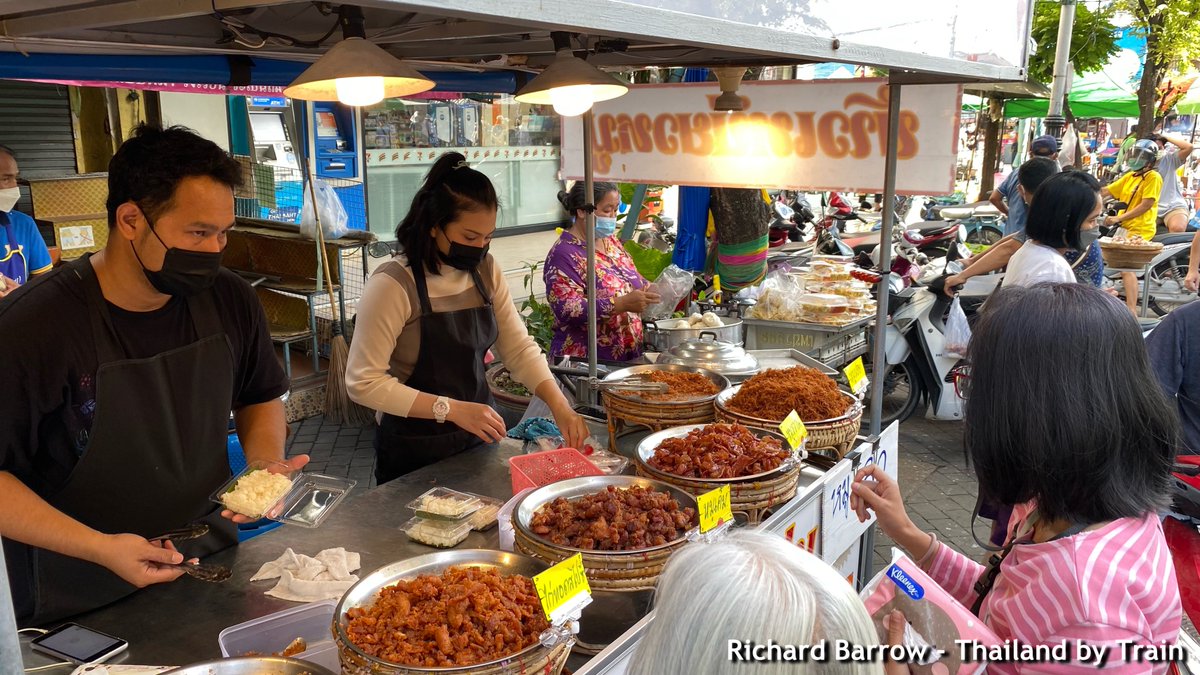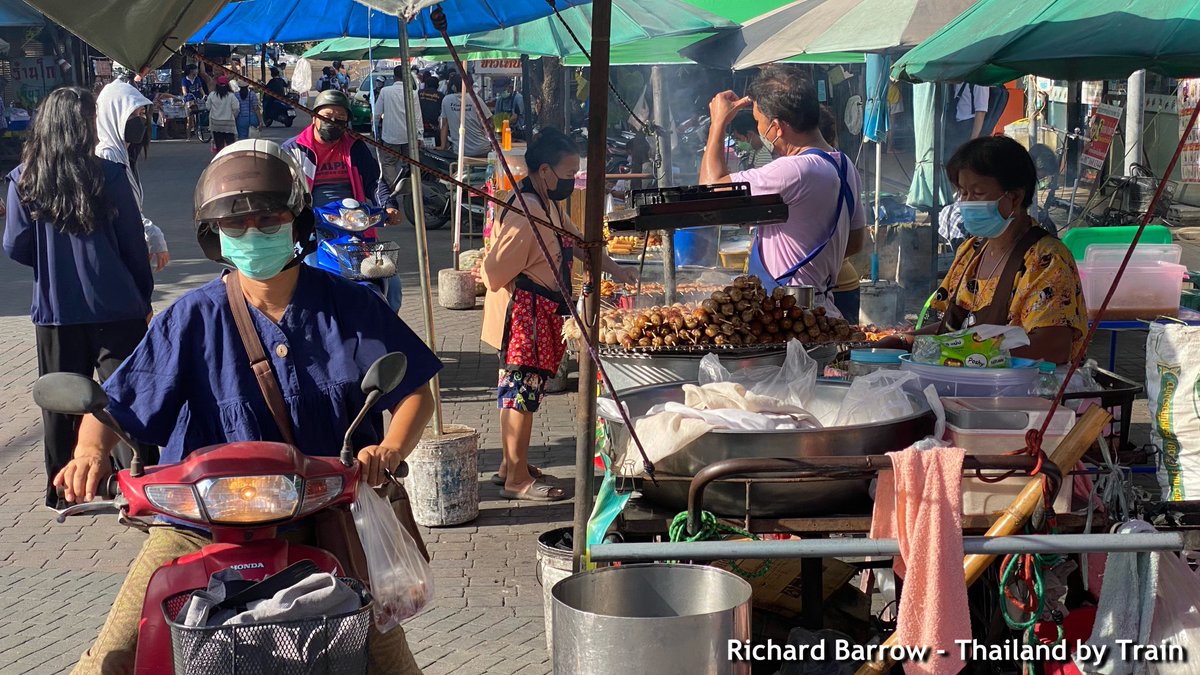 [6] When we left Bangkok our No.909 excursion train to Hua Hin was coupled to the No.911 excursion train to Nam Tok. After Nakhon Pathom, we were decoupled at Nong Pla Duk Junction as we will turn left to head south and they are taking the branch line to Kanchanaburi in the west.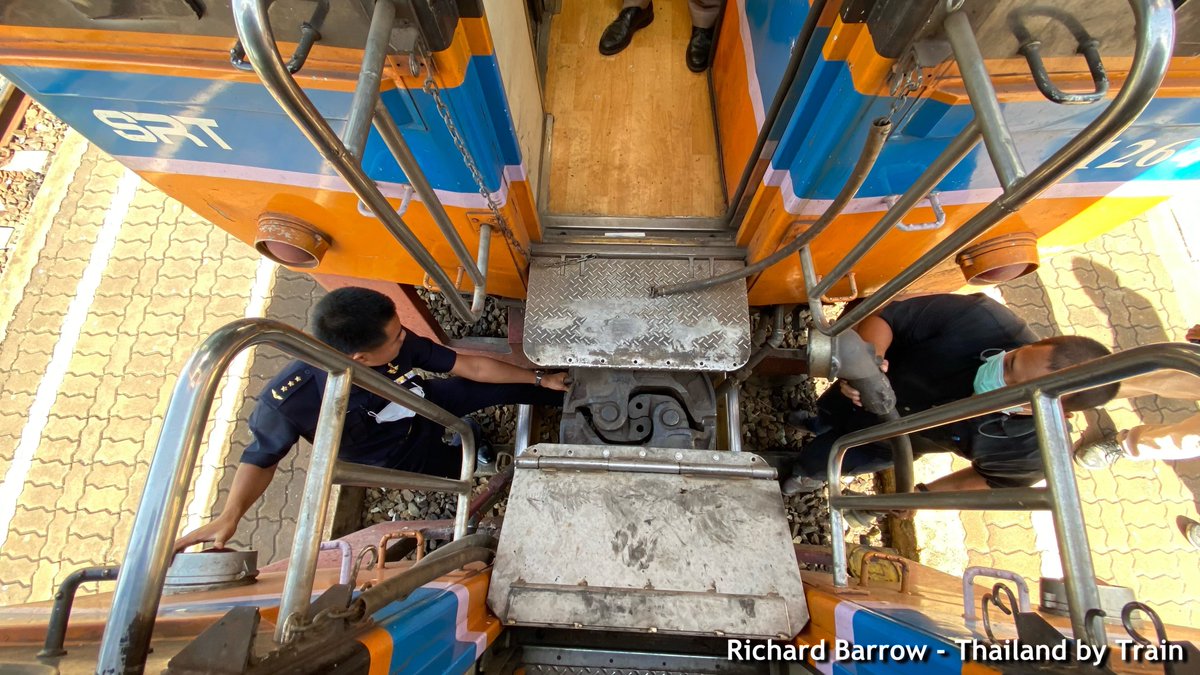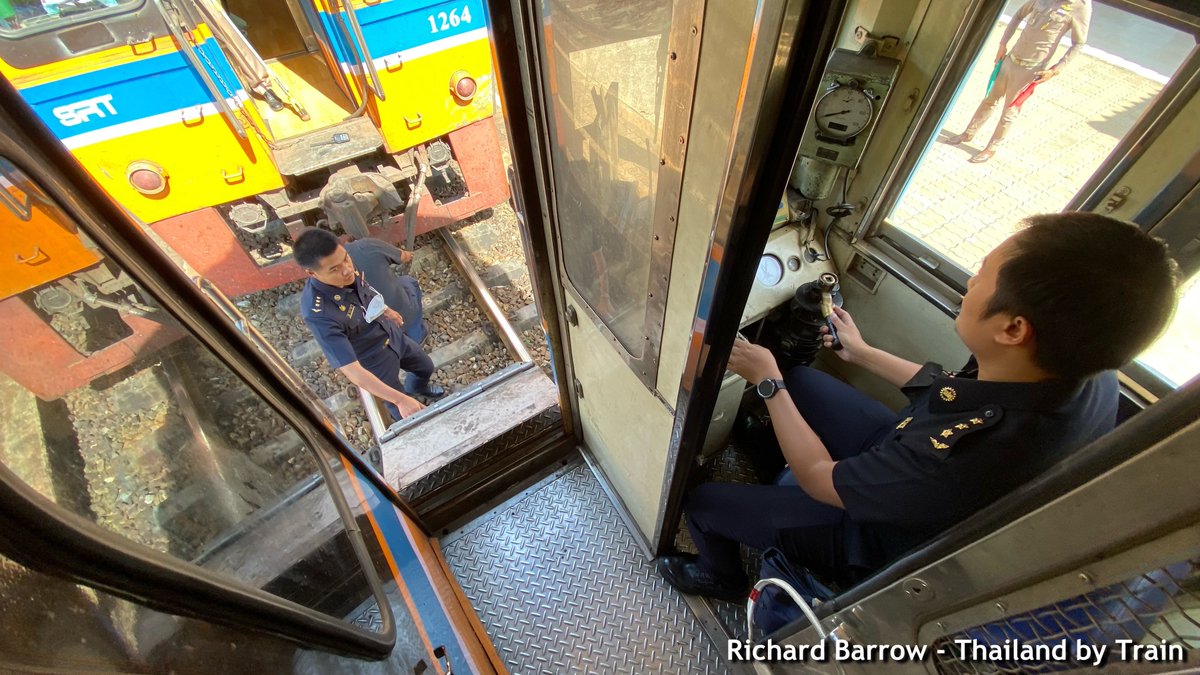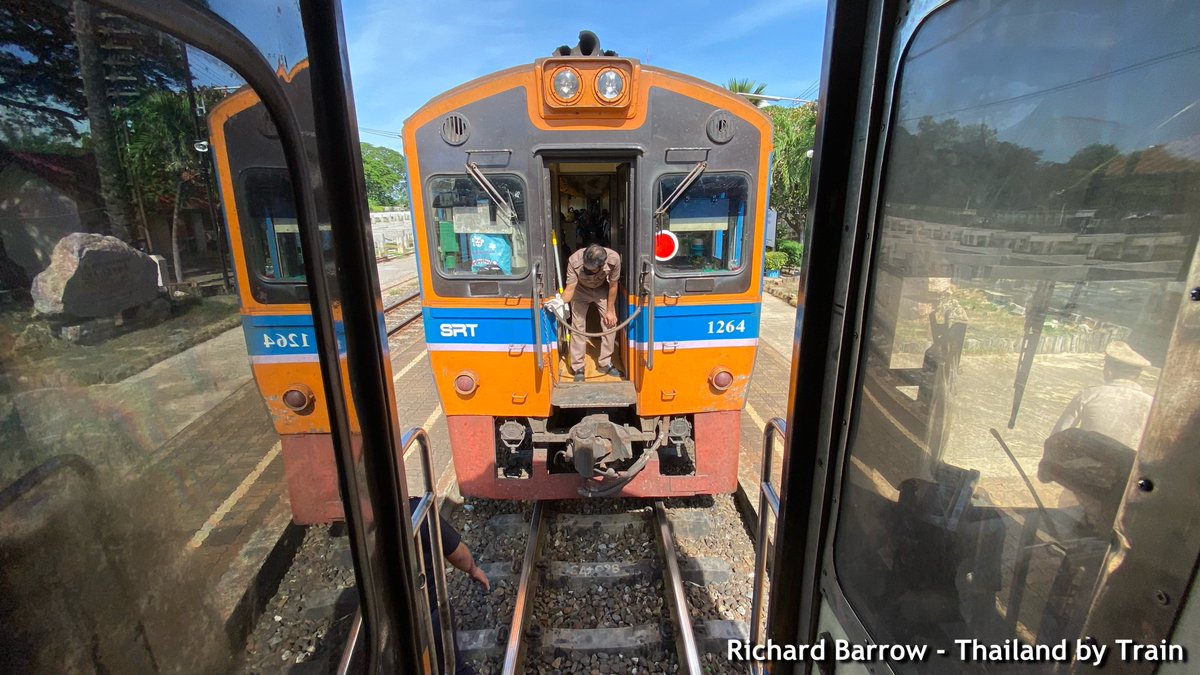 [7] Nong Pla Duk Junction Station is the starting point of the Death Railway from Thailand to Burma. A memorial at the station says construction of the railway started here on 16th September 1942.
📍MAP: goo.gl/maps/jaiZgLe8W…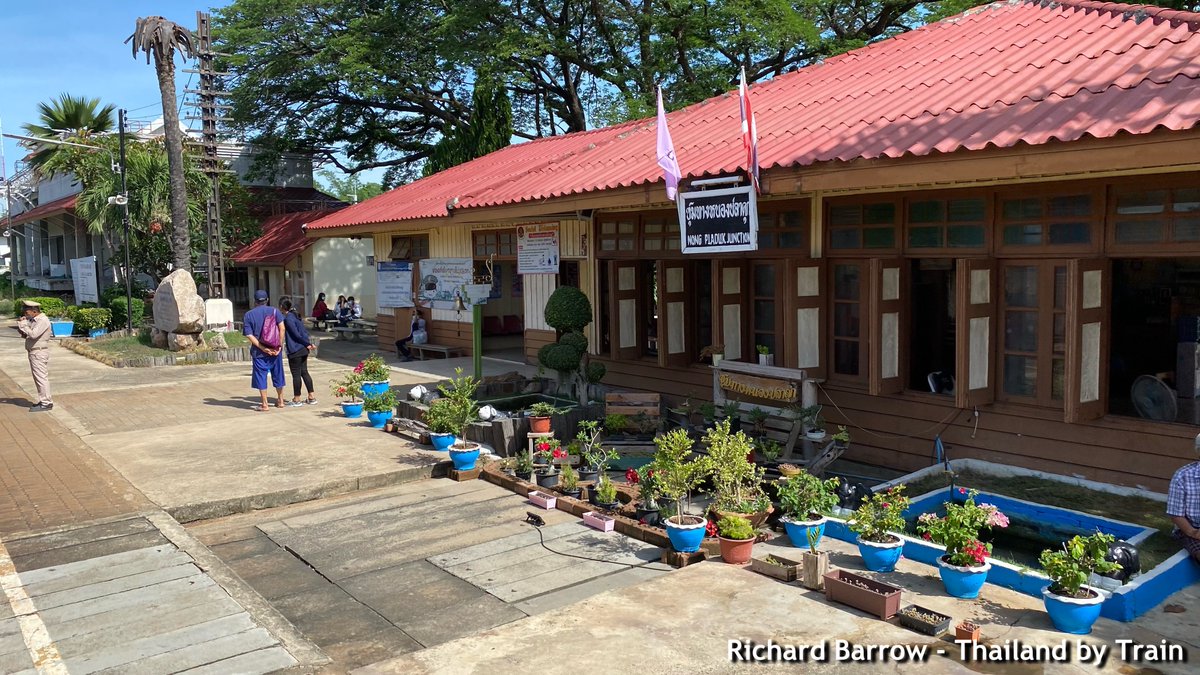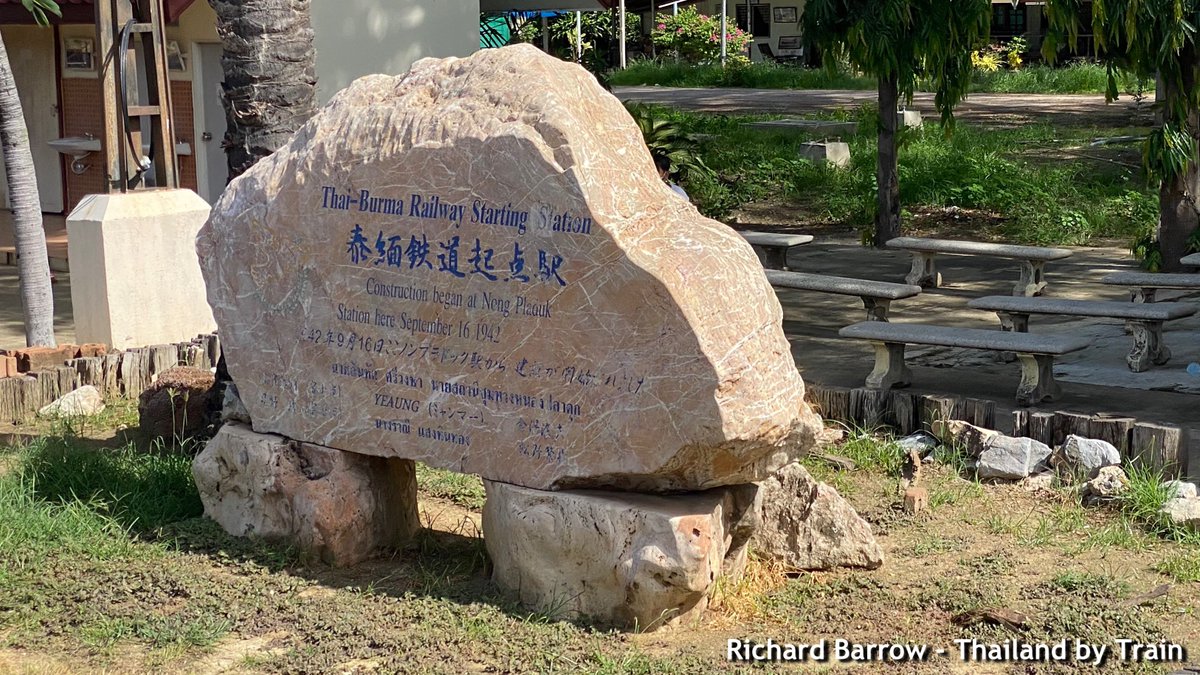 [8] The train conductor came round with a menu so that we could order food for the return trip. The food will come onboard at certain stations. I ordered the dry noodles from Ratchaburi.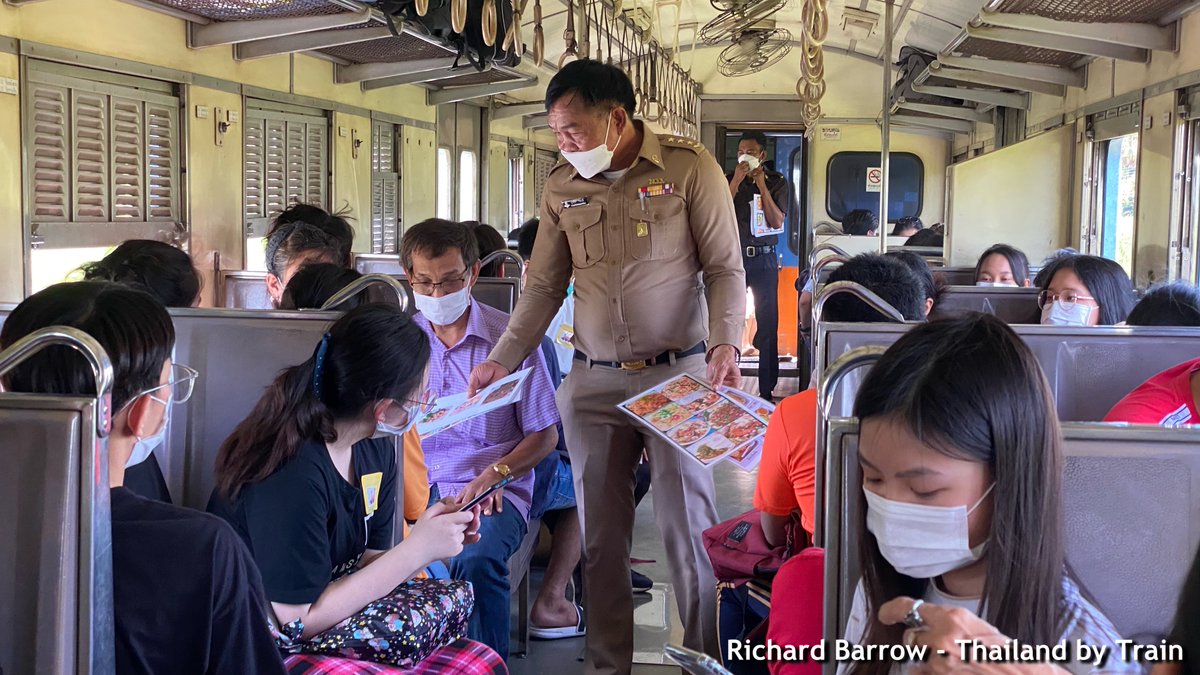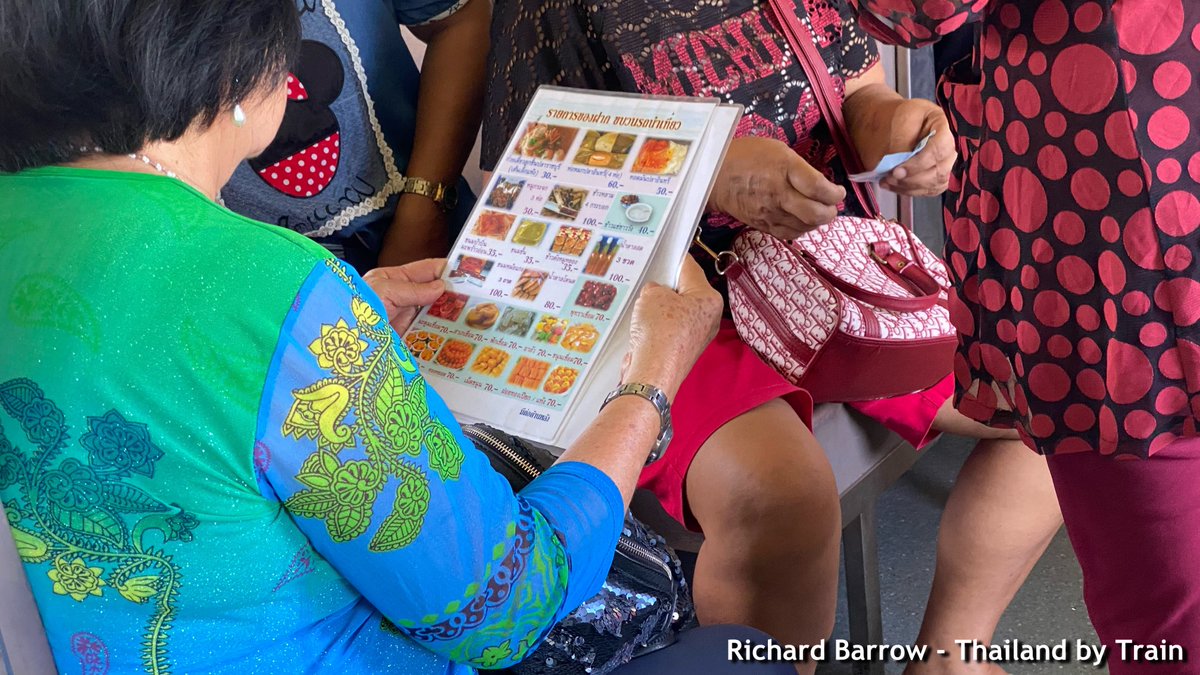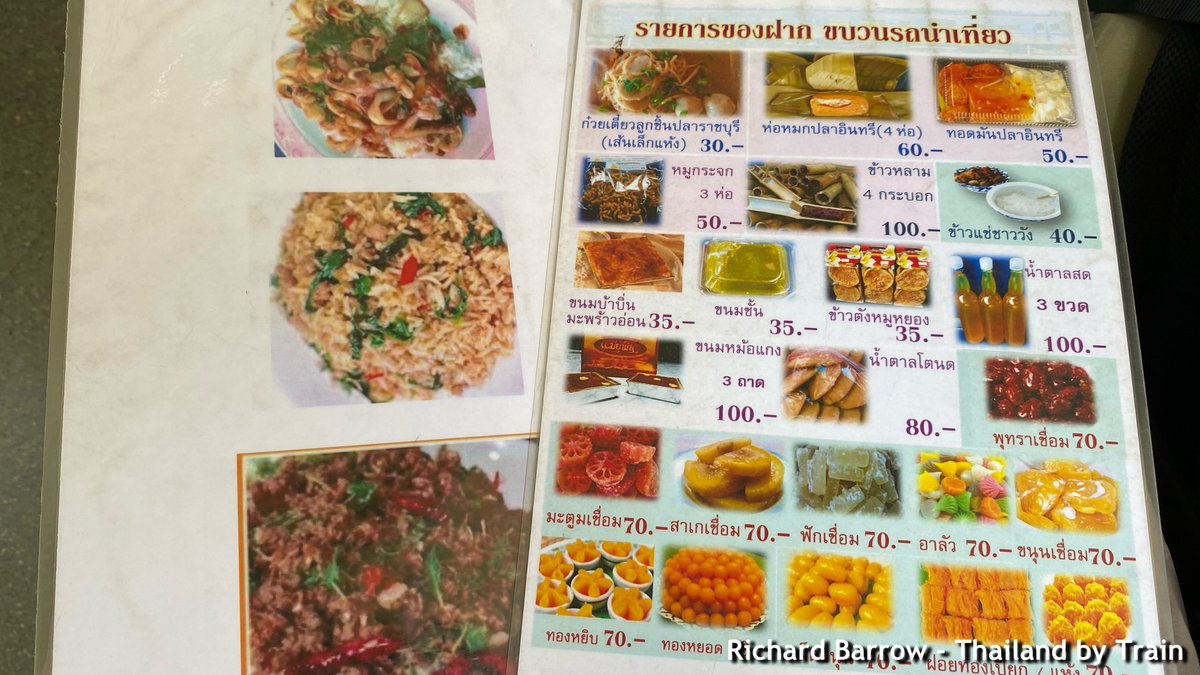 There is a lot of construction going on between Nakhon Pathom and Chumphon. They are doing double tracking as well as building new bridges and overpasses. There also seems to be many new stations being built. This is the one in Phetchaburi.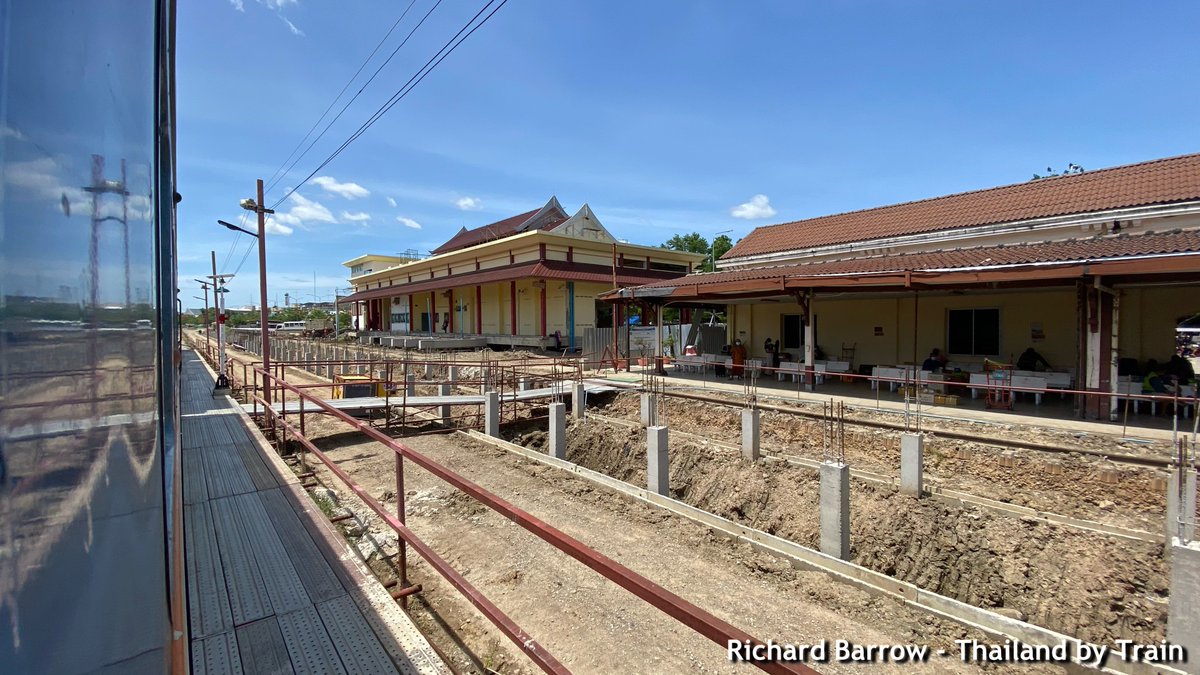 [10] On the train excursion to the beach, you have three options to get off. Cha-am, Hua Hin and Suan Son Pradipat Beach, where the majority of people got off. I went there last time and so this time I got off in Hua Hin. See my photo blog of my last trip: thaitrainguide.com/2020/01/06/sua…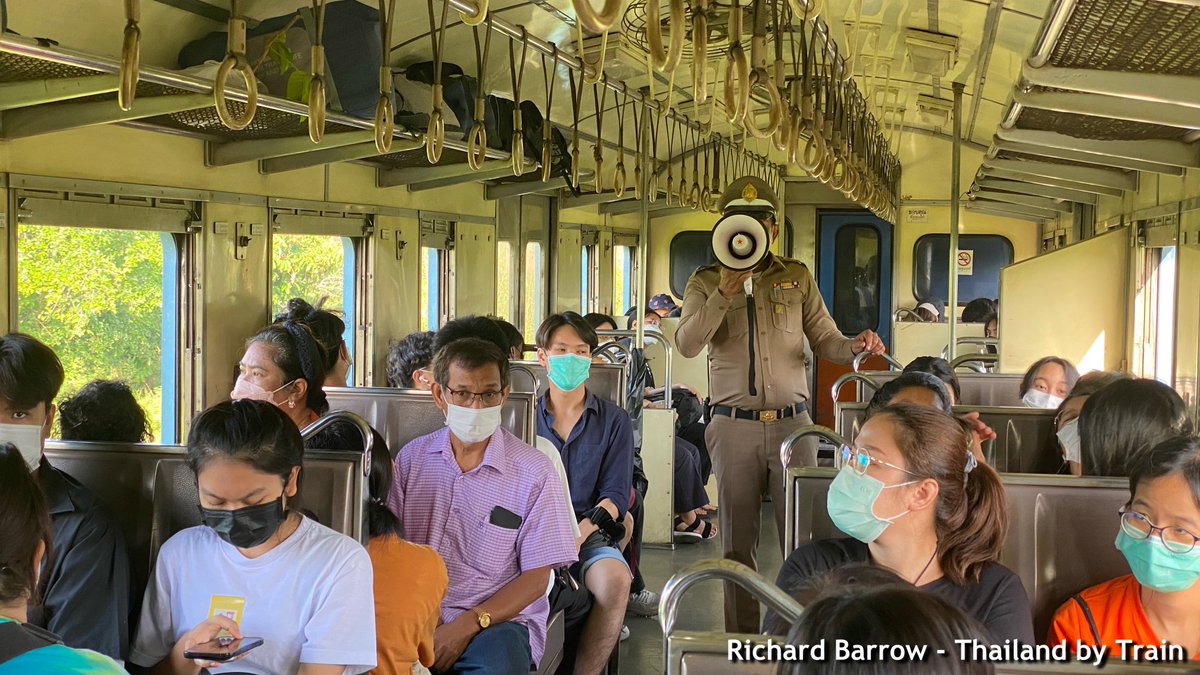 [11] From Hua Hin Railway Station it is about a 10-15 minute walk to the beach. There are Tuk Tuks in front of the station. My destination is the former Railway Hotel which is on the beachfront in Hua Hin. It's now called Centara Grand Beach Resort.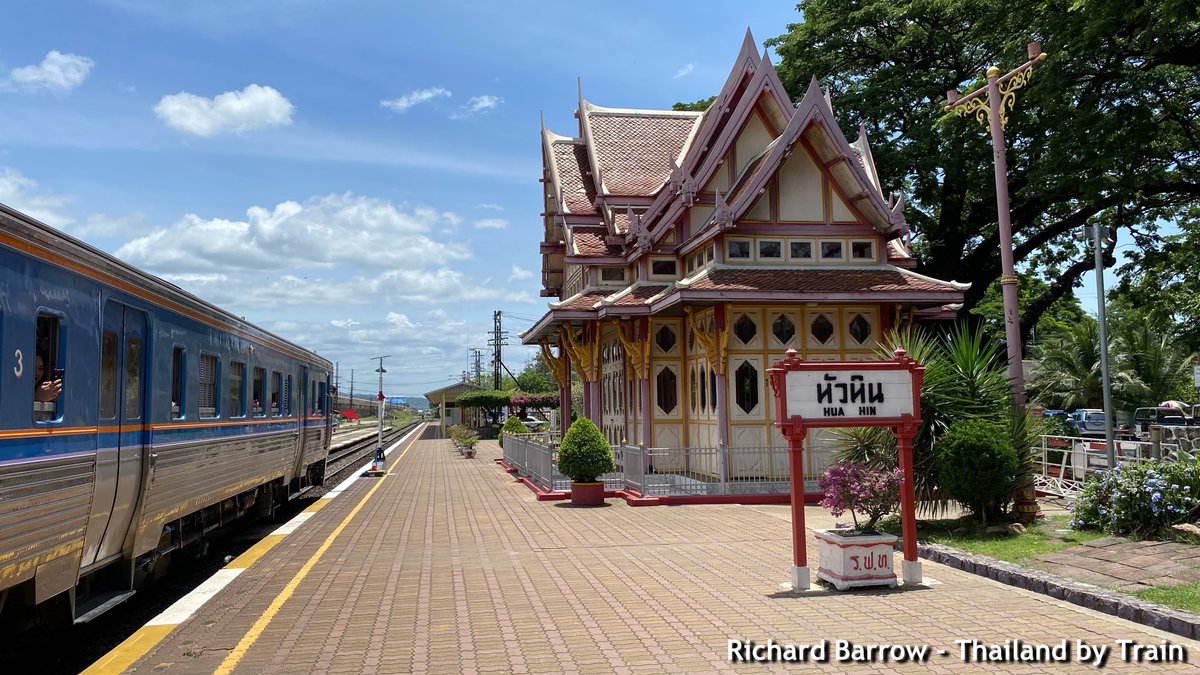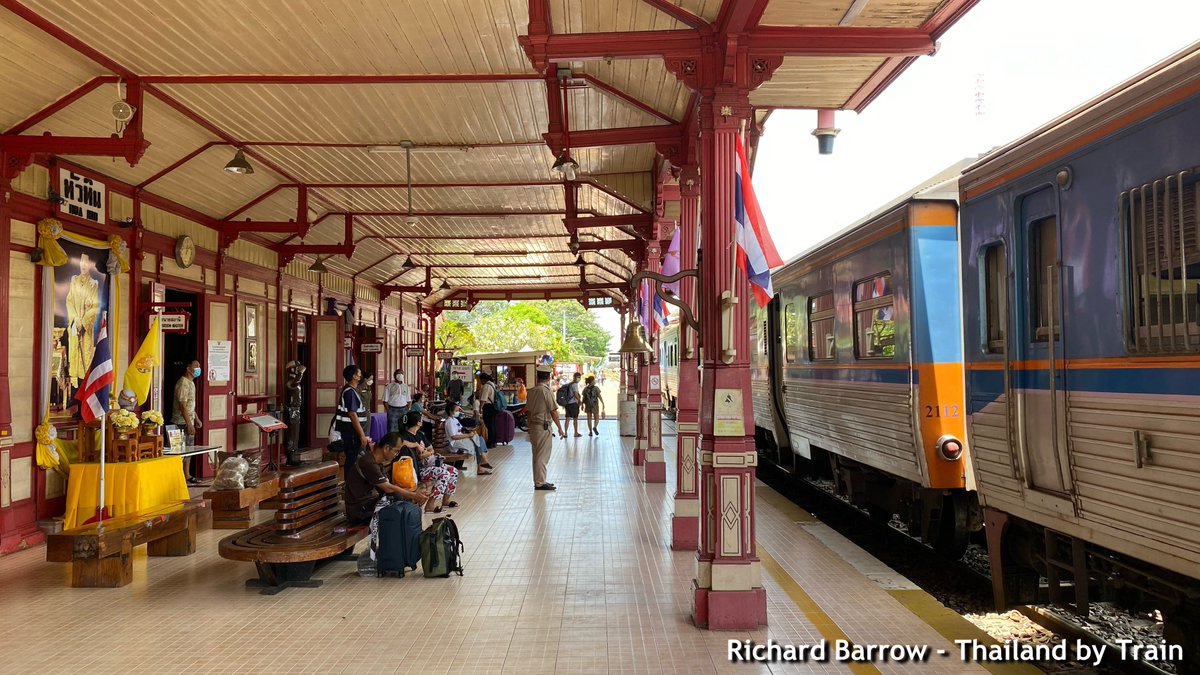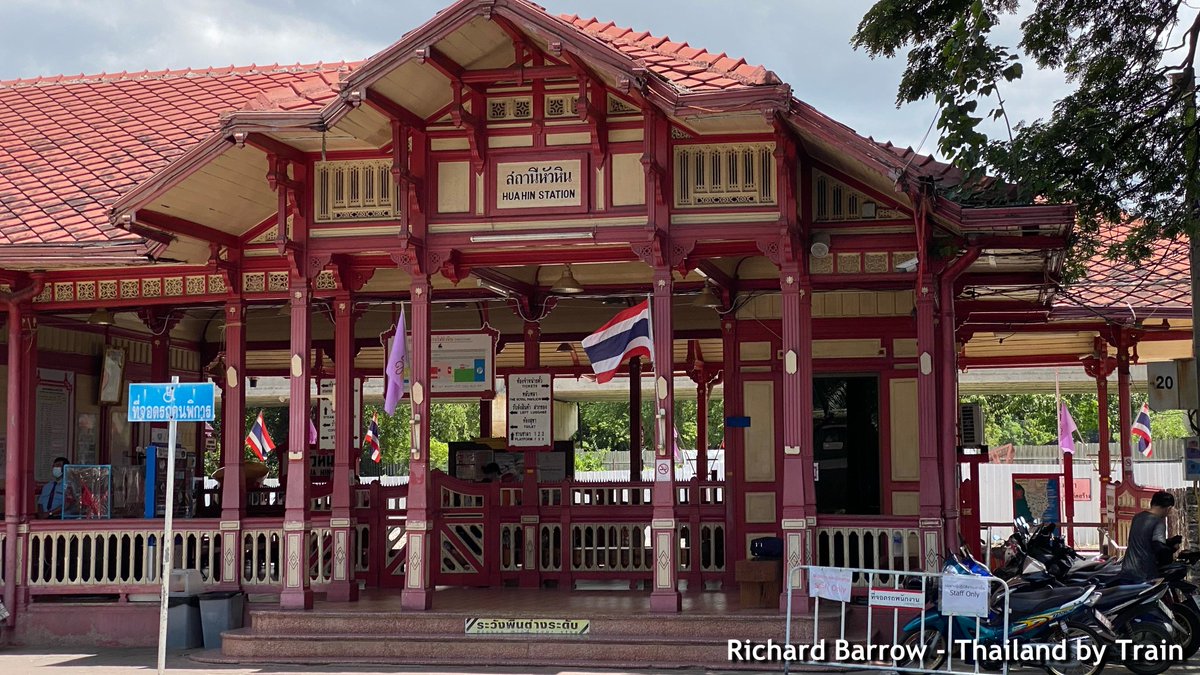 [12] This is the former Railway Hotel in Hua Hin which was built in 1923. The first photo shows the original building. The land is still owned by the State Railway of Thailand but it is now leased by Centara Grand Beach Resort. They have gone from only a dozen rooms to 251 rooms.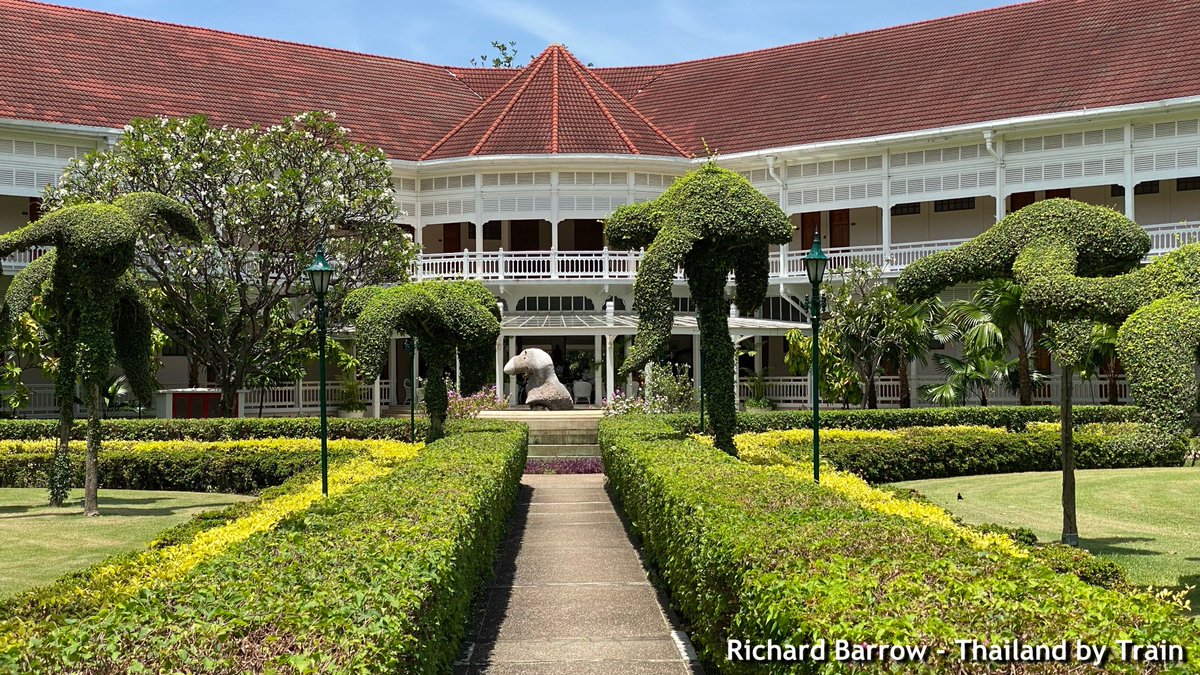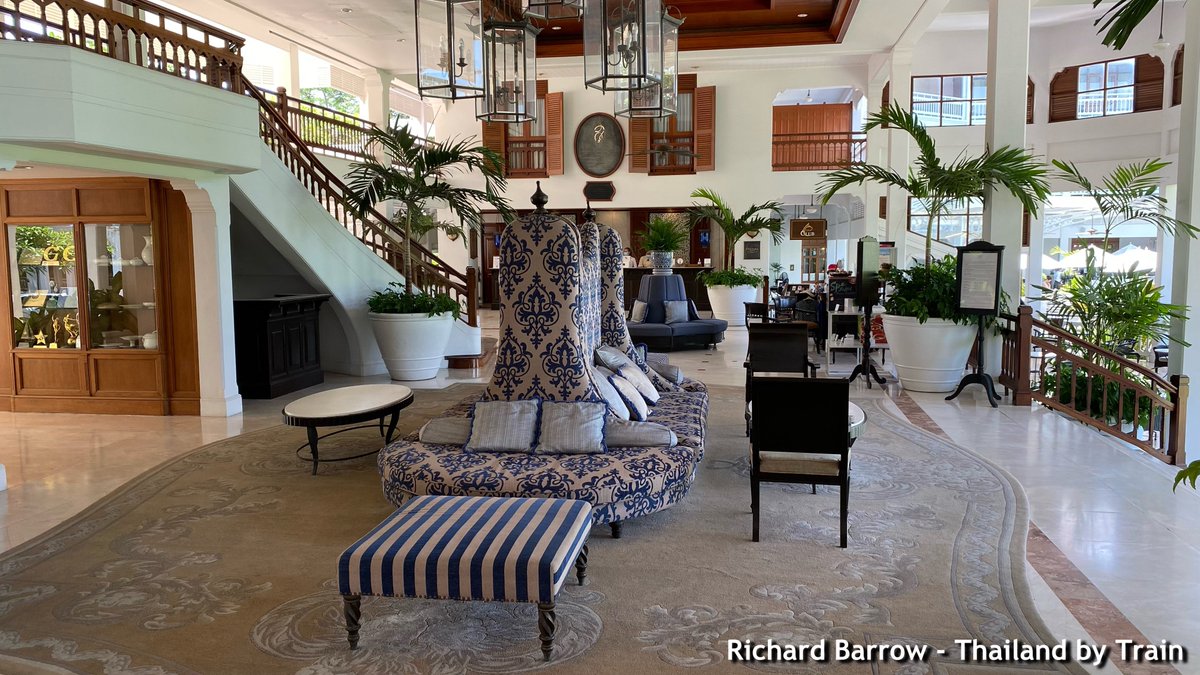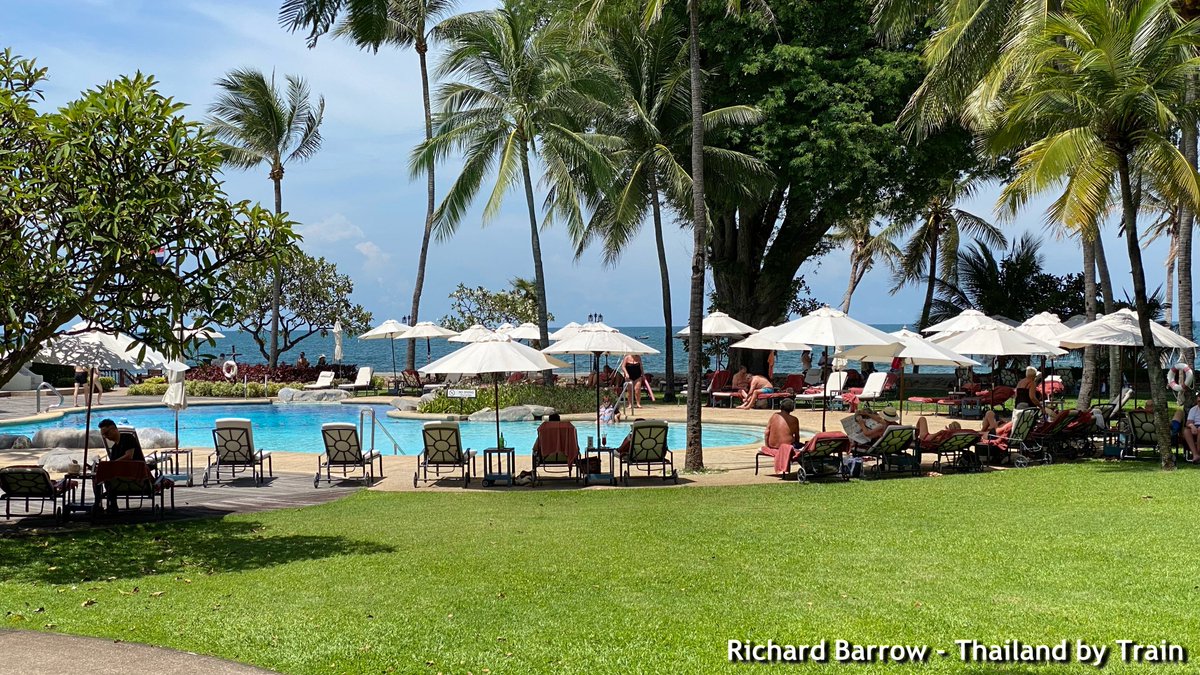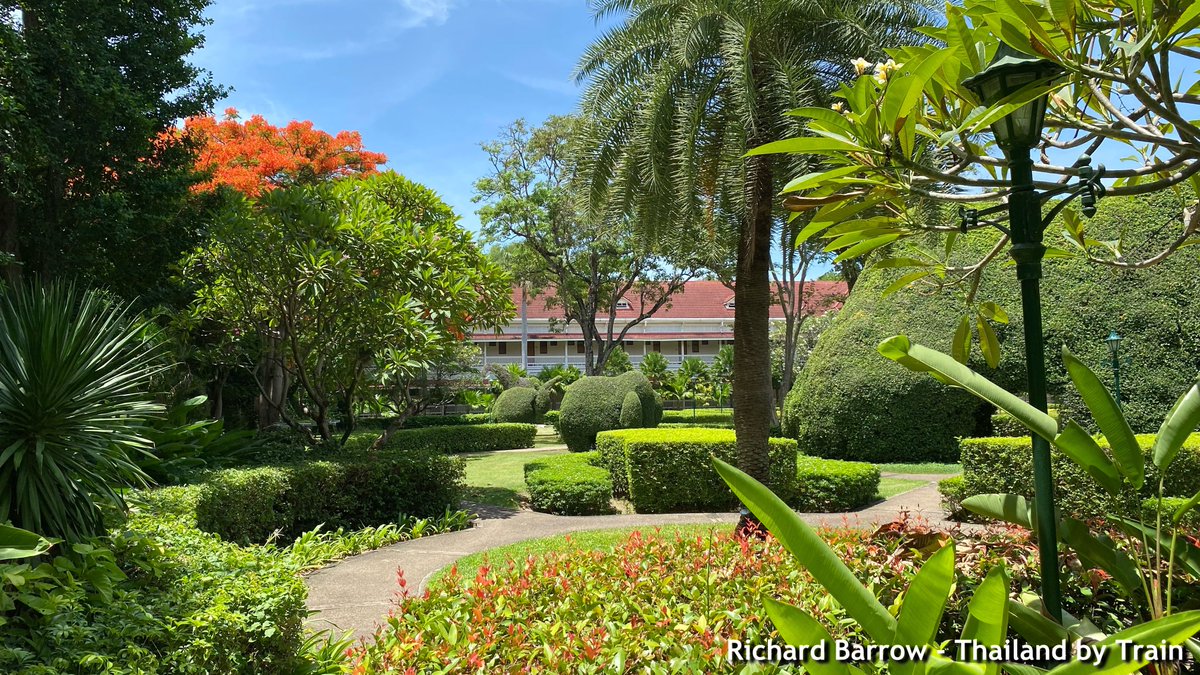 [13] The Centara Grand Beach Resort is right on the beachfront and only a 10-15 minute walk from the train station. With so much history it is a great place to stay. This is their museum on the ground floor of the old building. I love how they kept their connection with railways.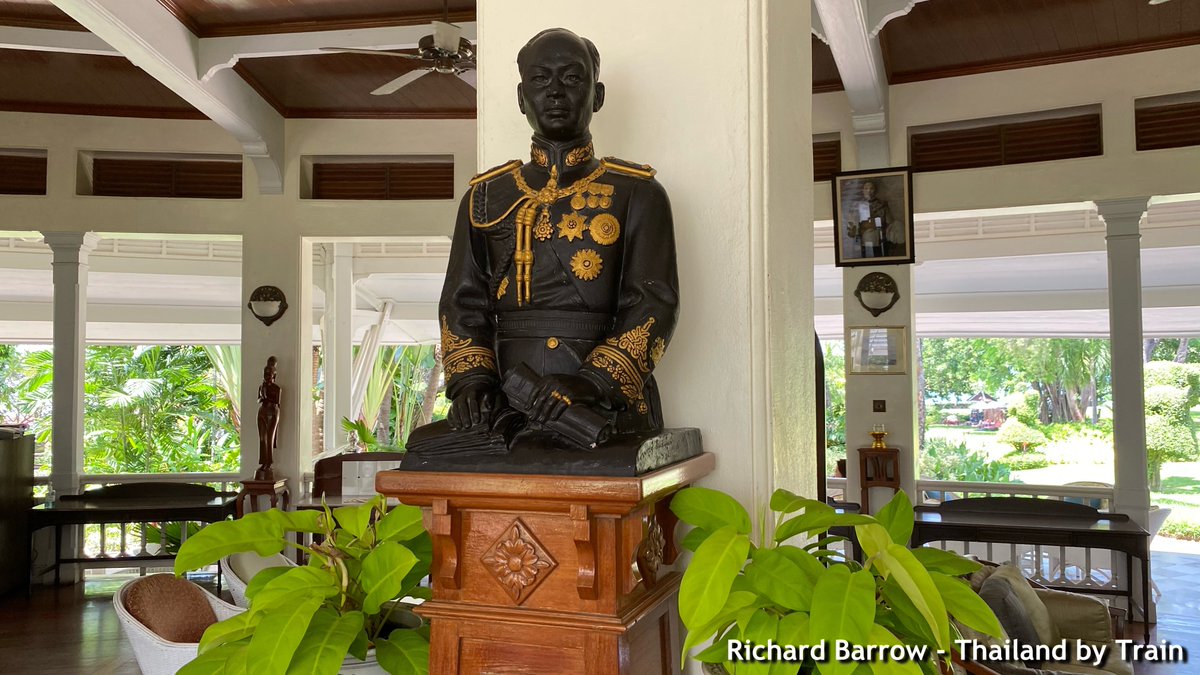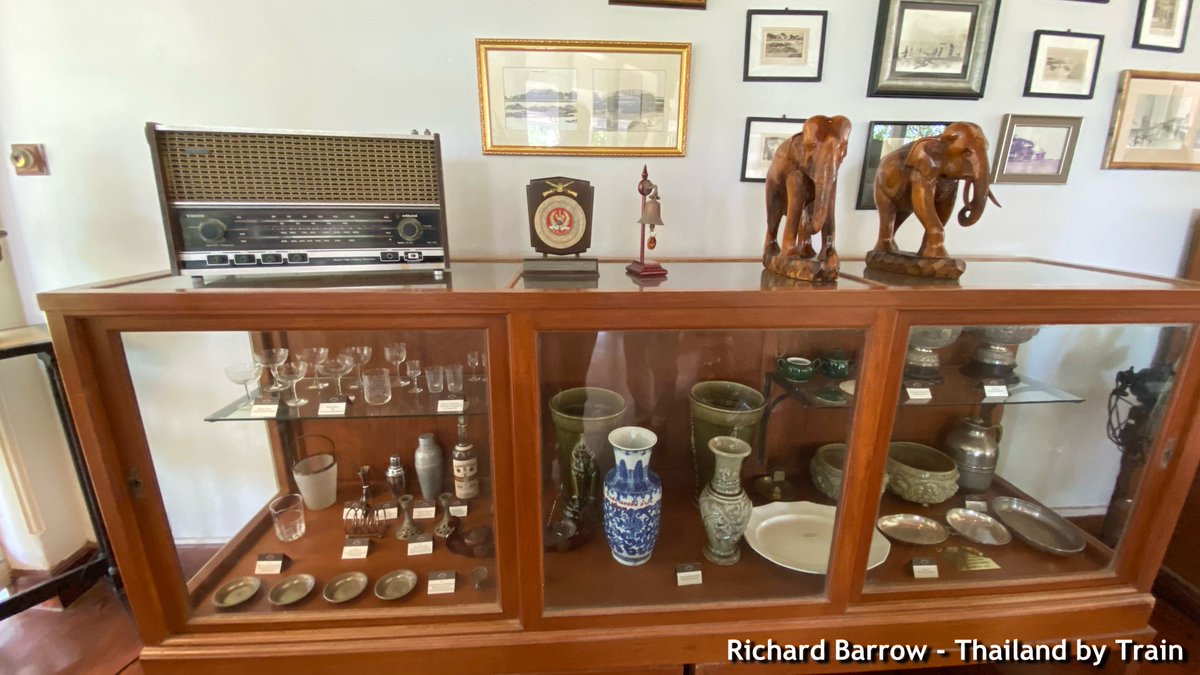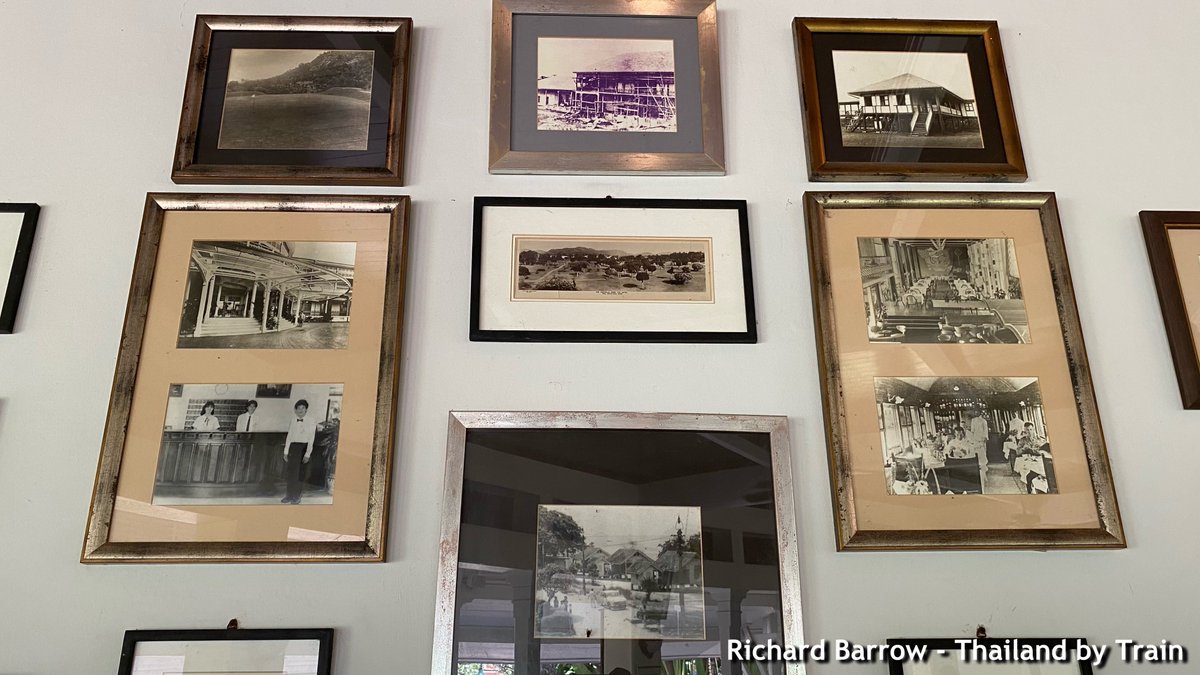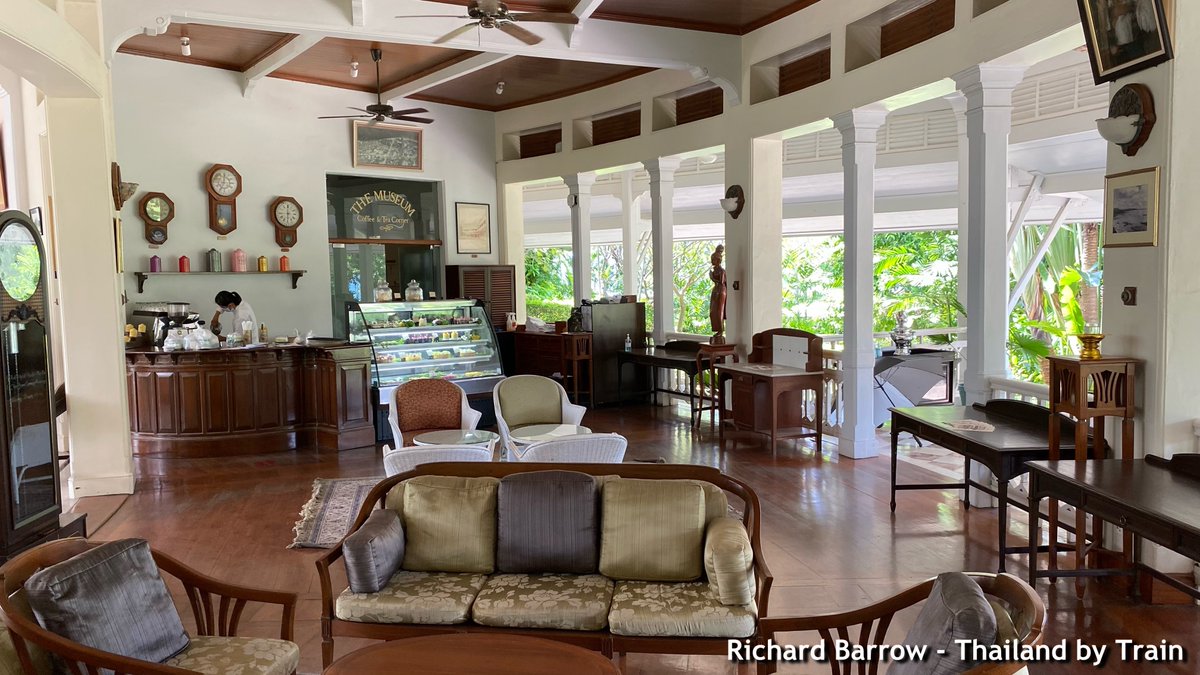 [14] Lunch today was a club sandwich and a cold beer at Centara Grand Beach Resort. My original plan was to visit their museum for an hour or so and then explore the town. But I decided to just hang out by the hotel pool and relax. The train journey back to Bangkok is 4-5 hours!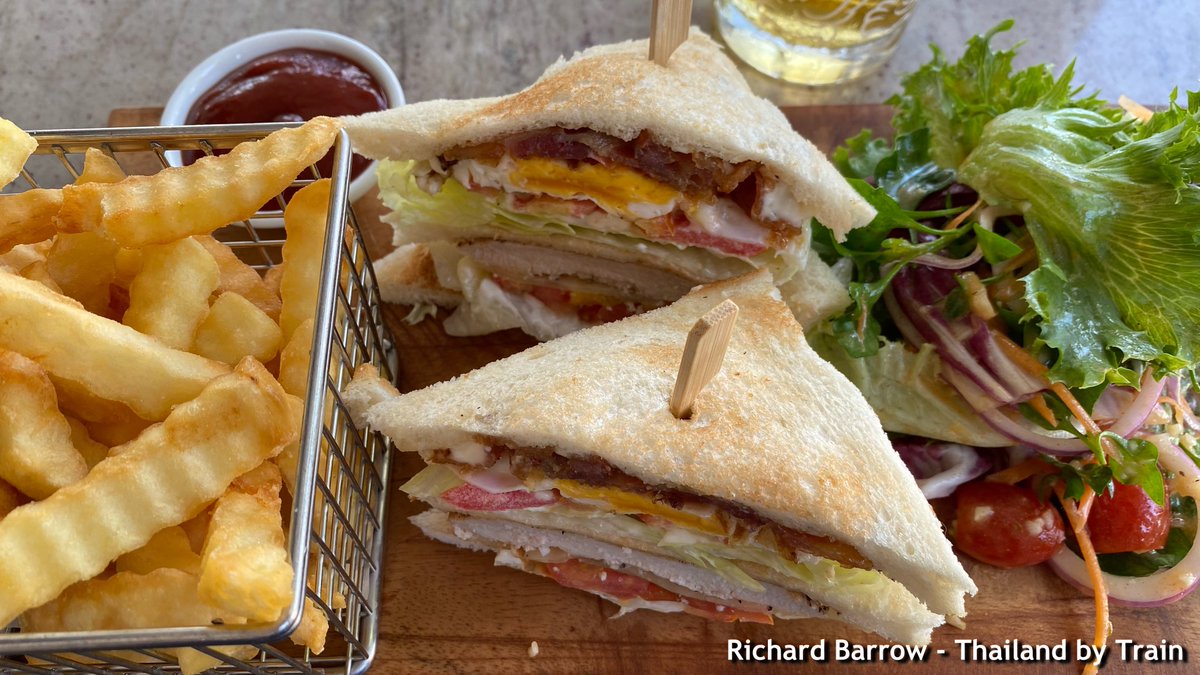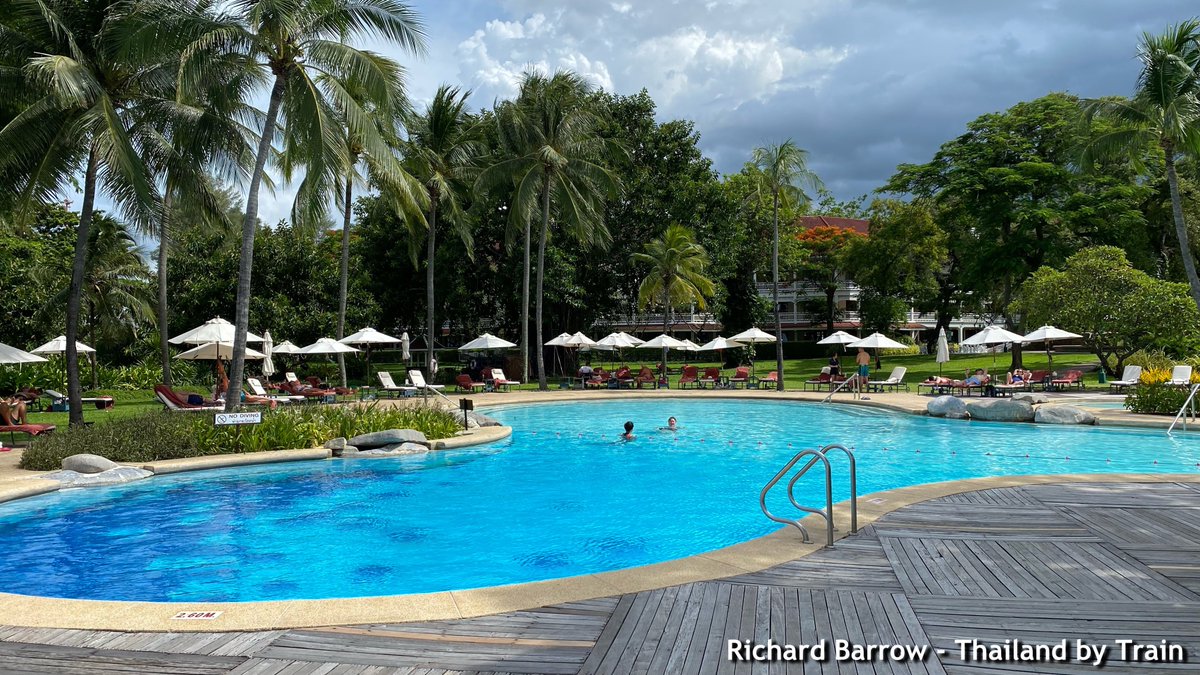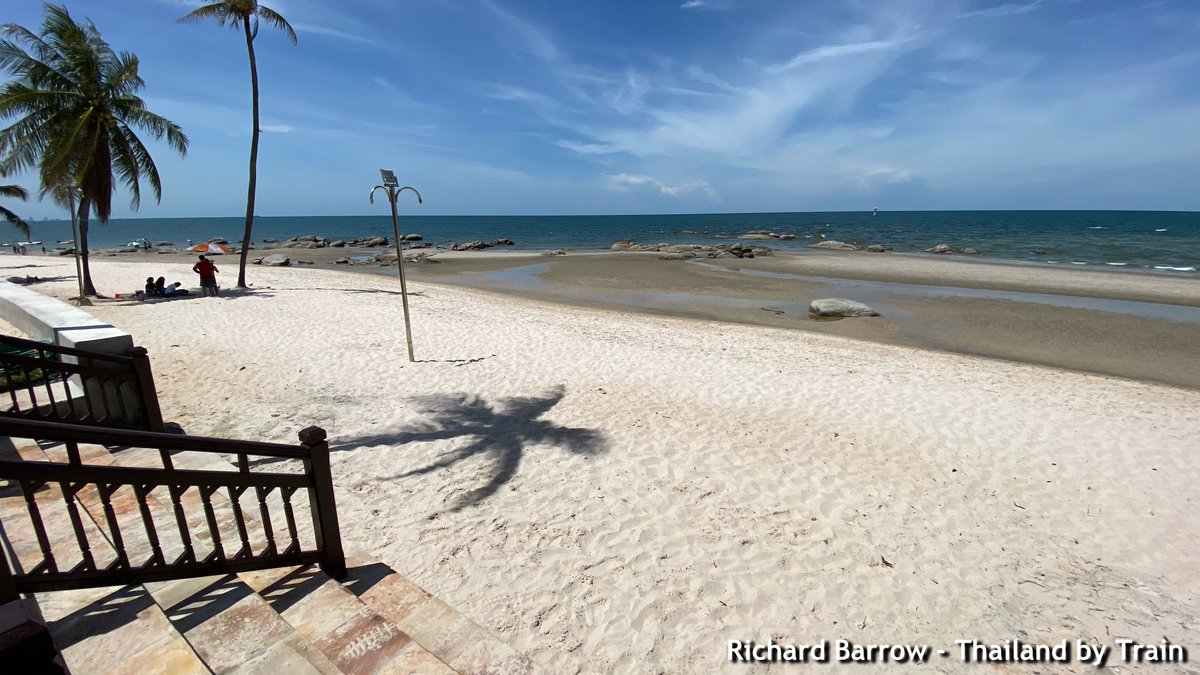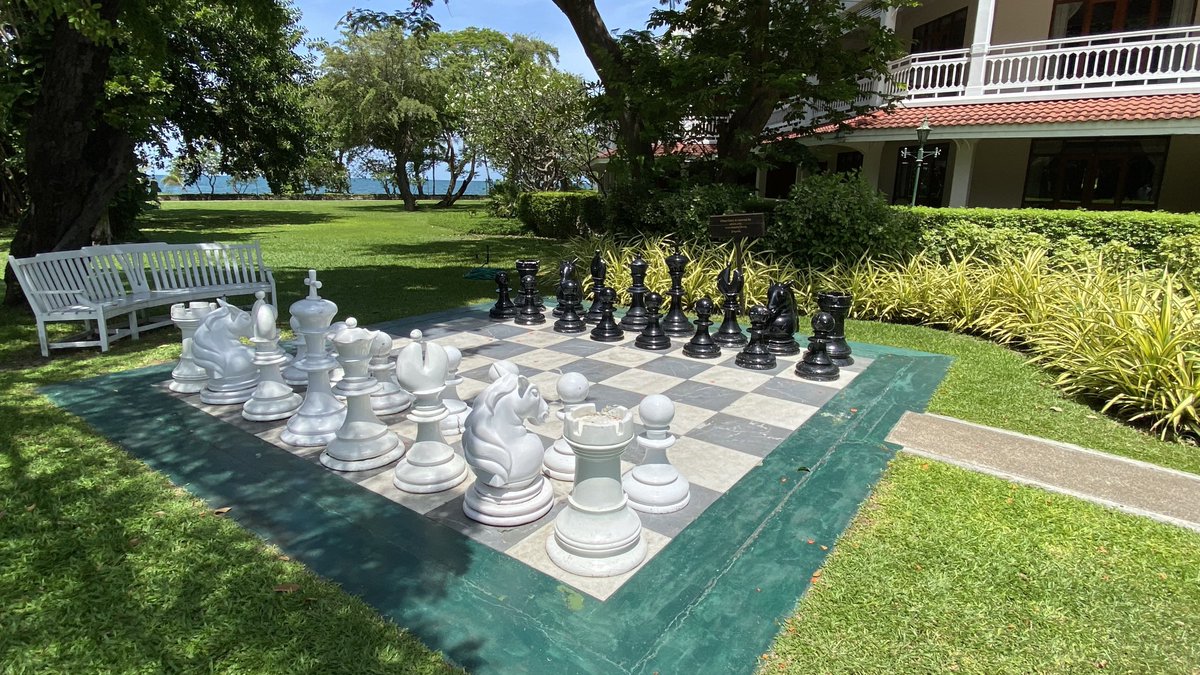 [15] Most of the people on the train excursion went to Suan Son Pradipat Beach about ten minutes south of Hua Hin. Here are some of my pictures from last time. It's a nice beach. They give you nearly five hours here. Only a few of is got off in Hua Hin.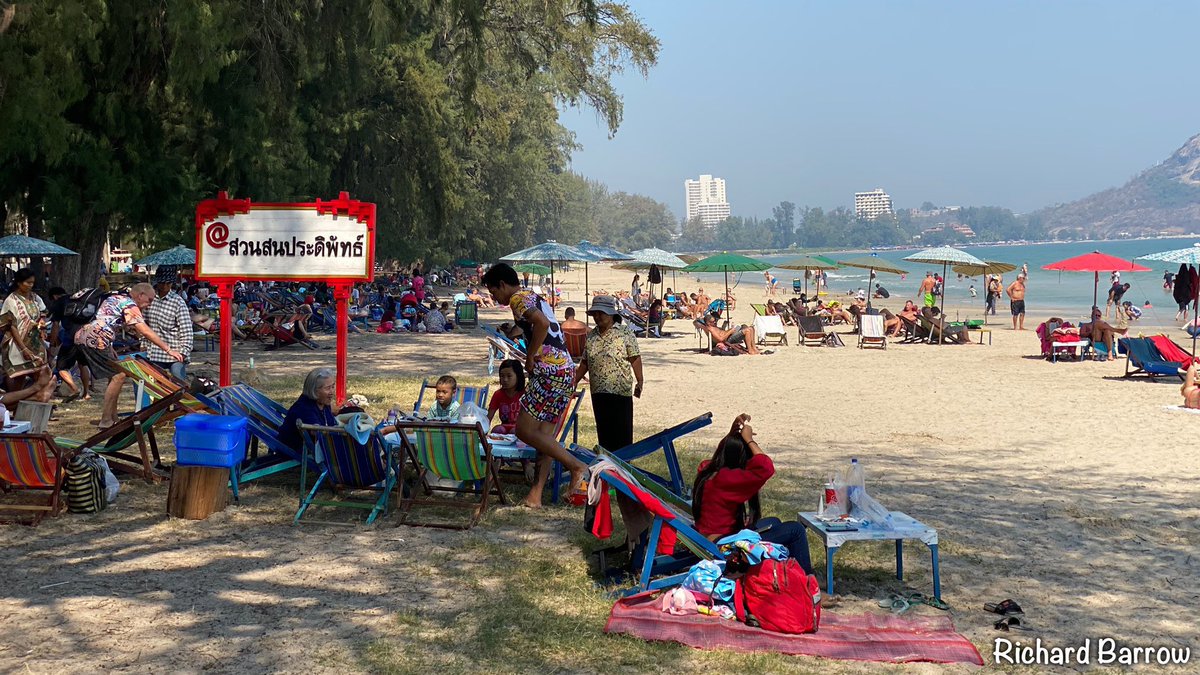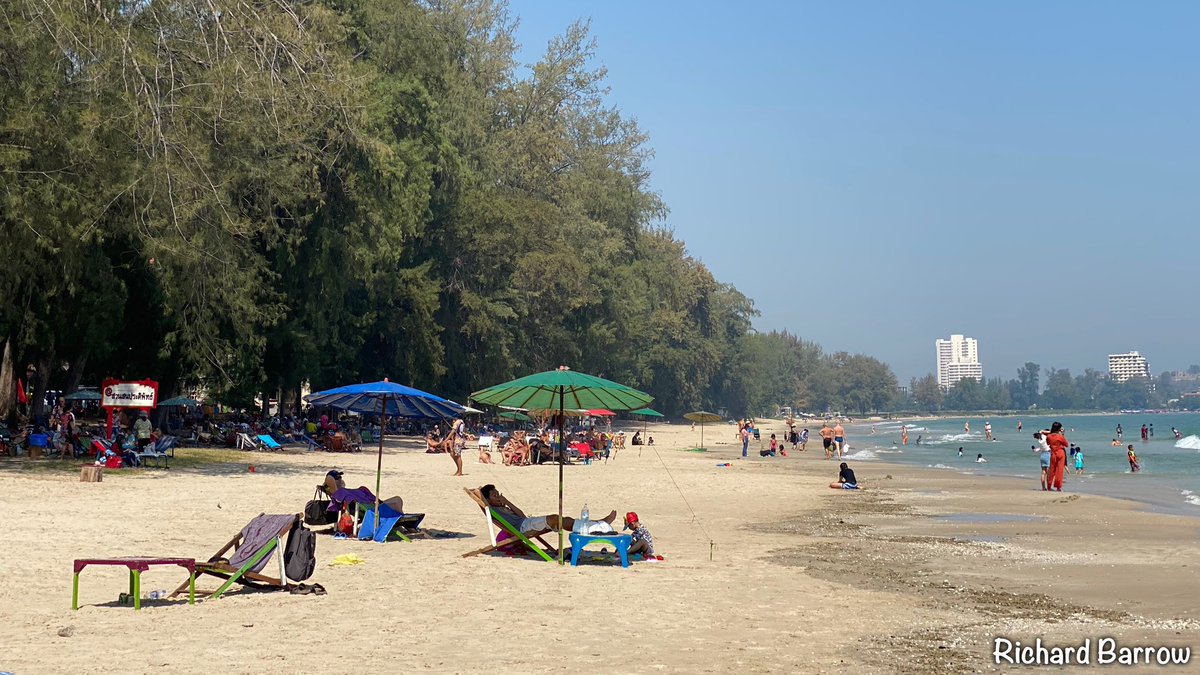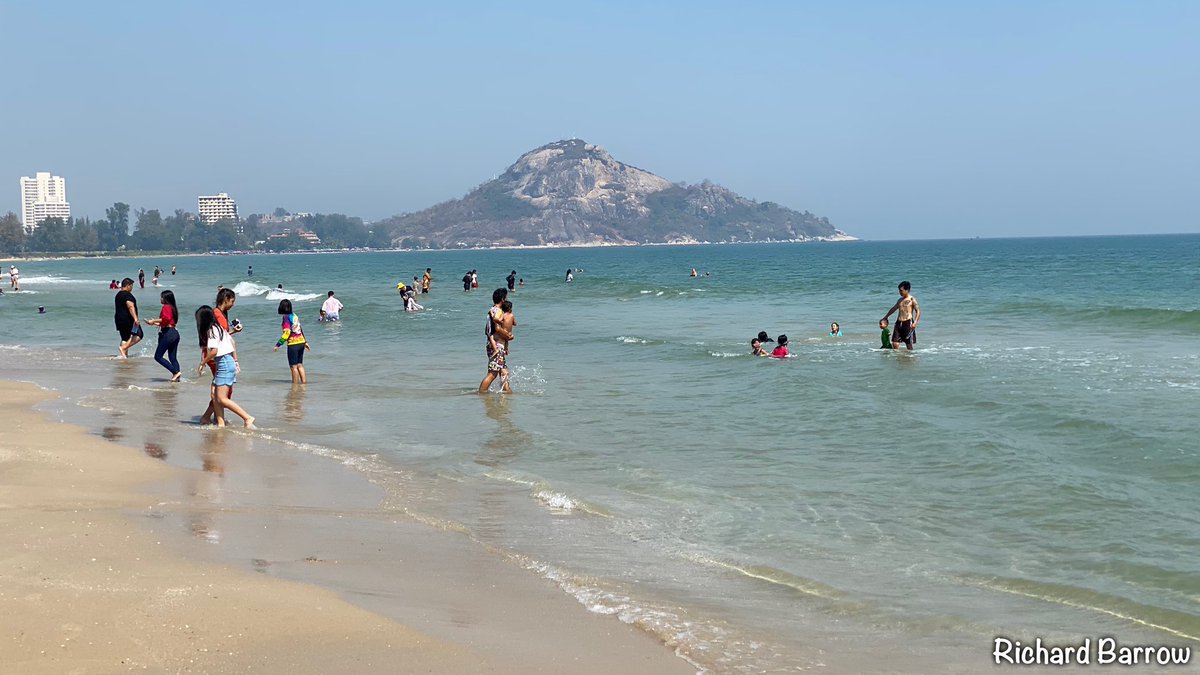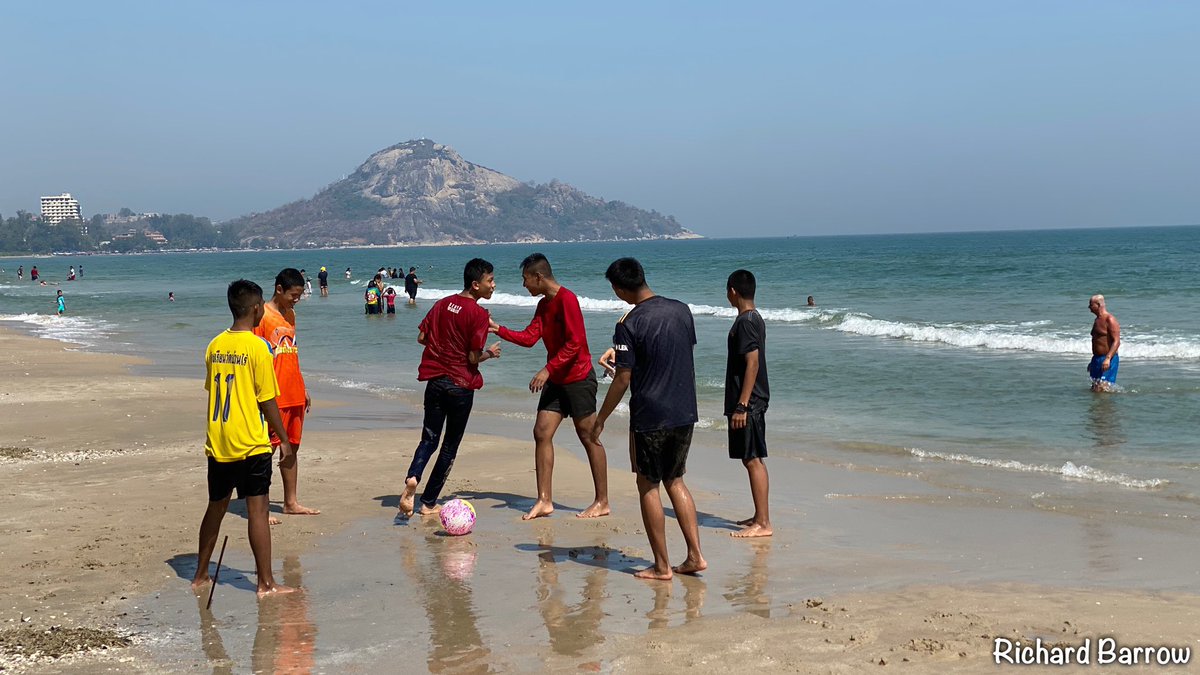 [16] The excursion train left Hua Hin Station exactly on time at 4:36pm. The trip back is scheduled to take five hours. Which is one hour longer than when I took this same trip two years ago. I guess due to the ongoing work on the double tracking. Supposed to be back at 9:40pm.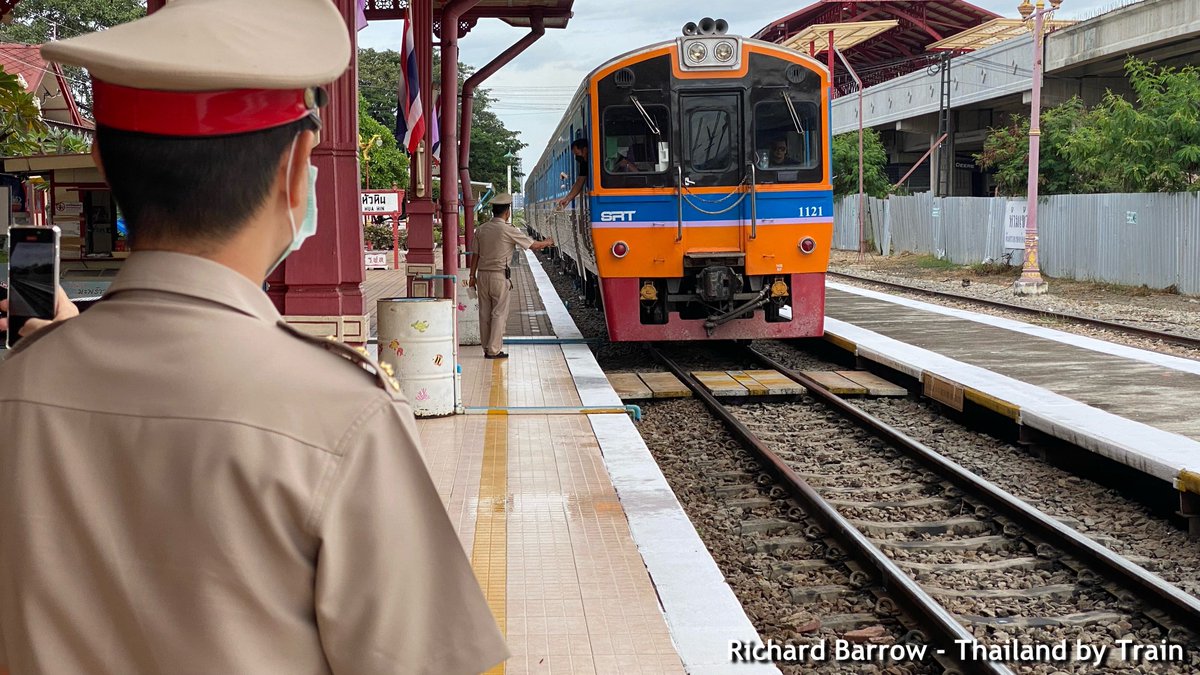 [17] The advantage of 3rd Class fan carriages is the open window and views like this. However, with the delays we are already facing and the very hard seats, the reclining seats in the 2nd Class air-con carriage are looking more attractive to me now. But I will persevere.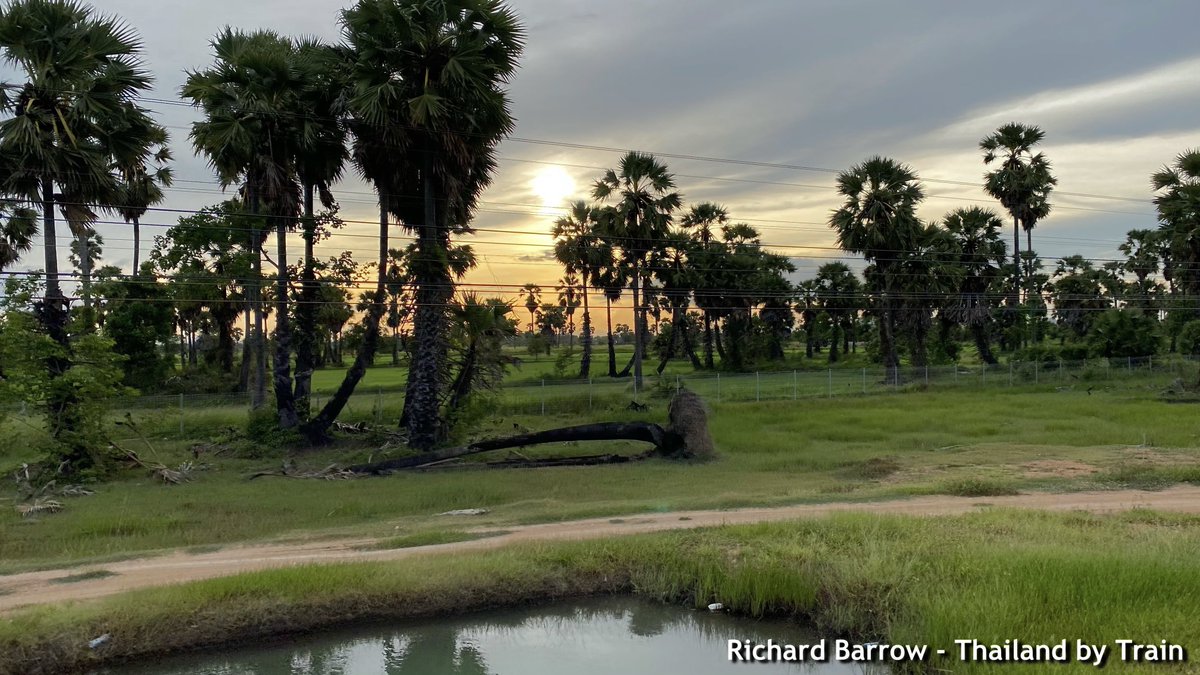 [18] My evening meal came onboard when we reached Ratchaburi Station. I had preordered this with the conductor on the outbound journey. It was noodles with fish balls. Only 30 Baht and delicious.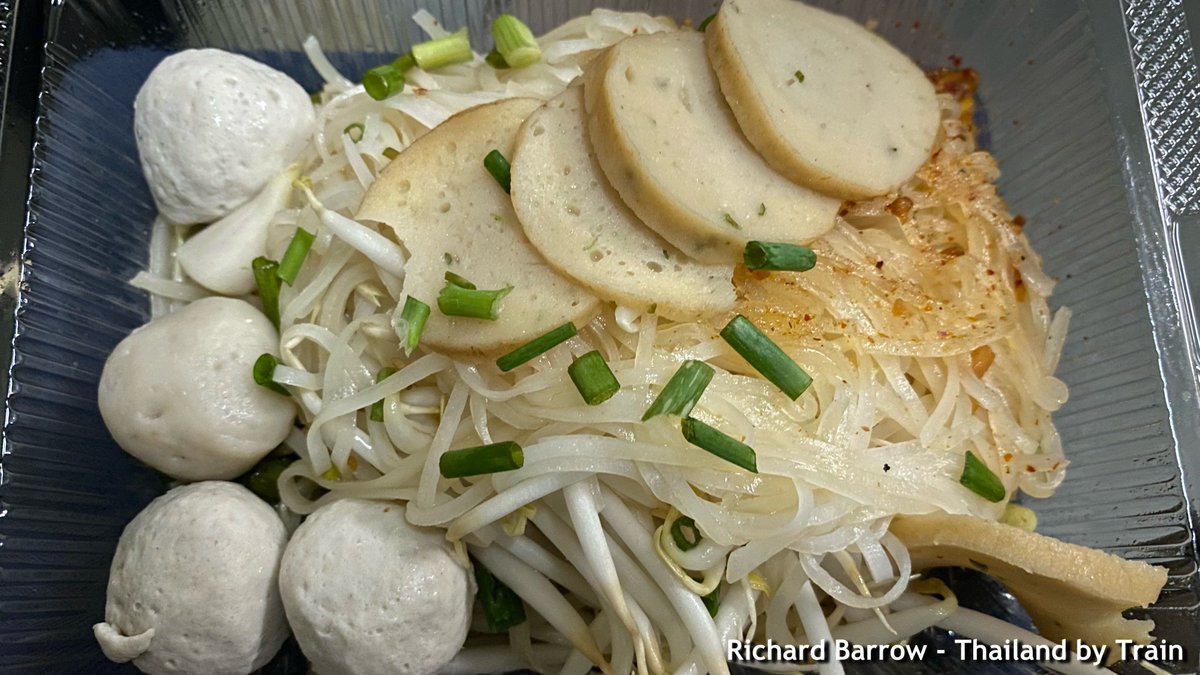 [19] I finally reached Bangkok Station at 10:20pm. About 40 minutes late. It's been a long day. To be honest, if you're looking to do a day excursion by train I recommend the one to Sai Yok Noi Waterfall (Namtok) in Kanchanaburi. Their train was scheduled to get back at 7:35pm!