Day trip to the Market on the Railway Tracks
Good morning from Wongwian Yai Station in Bangkok. Today I'm on a day trip to Samut Songkhram by train.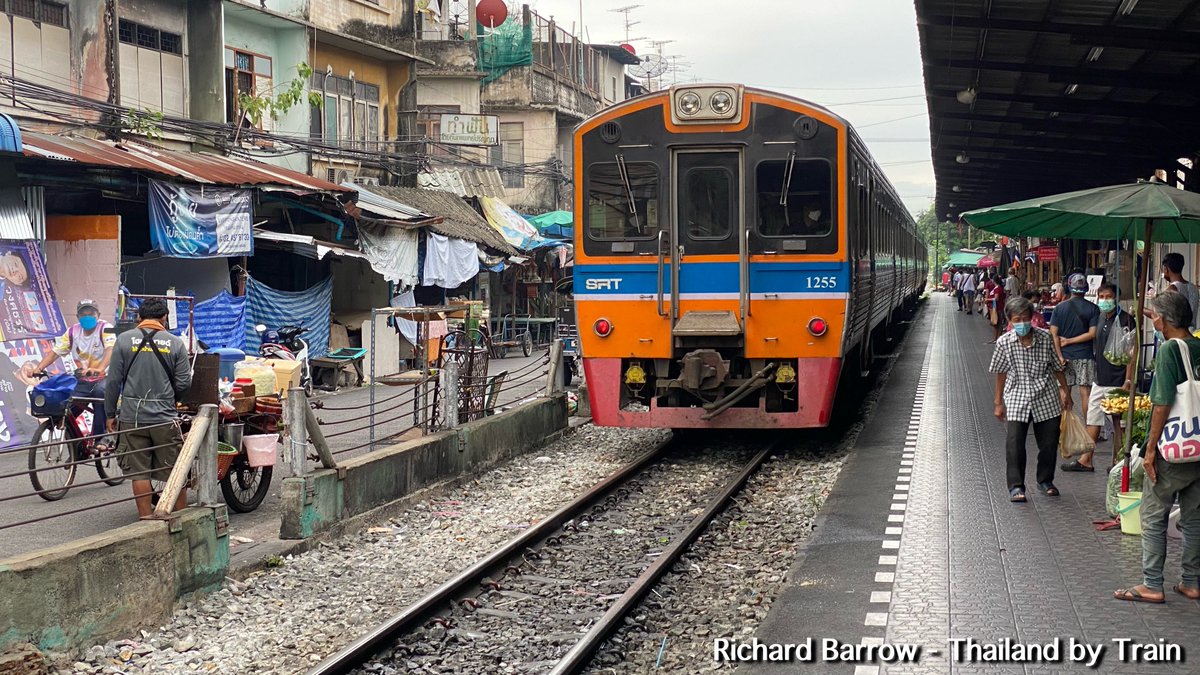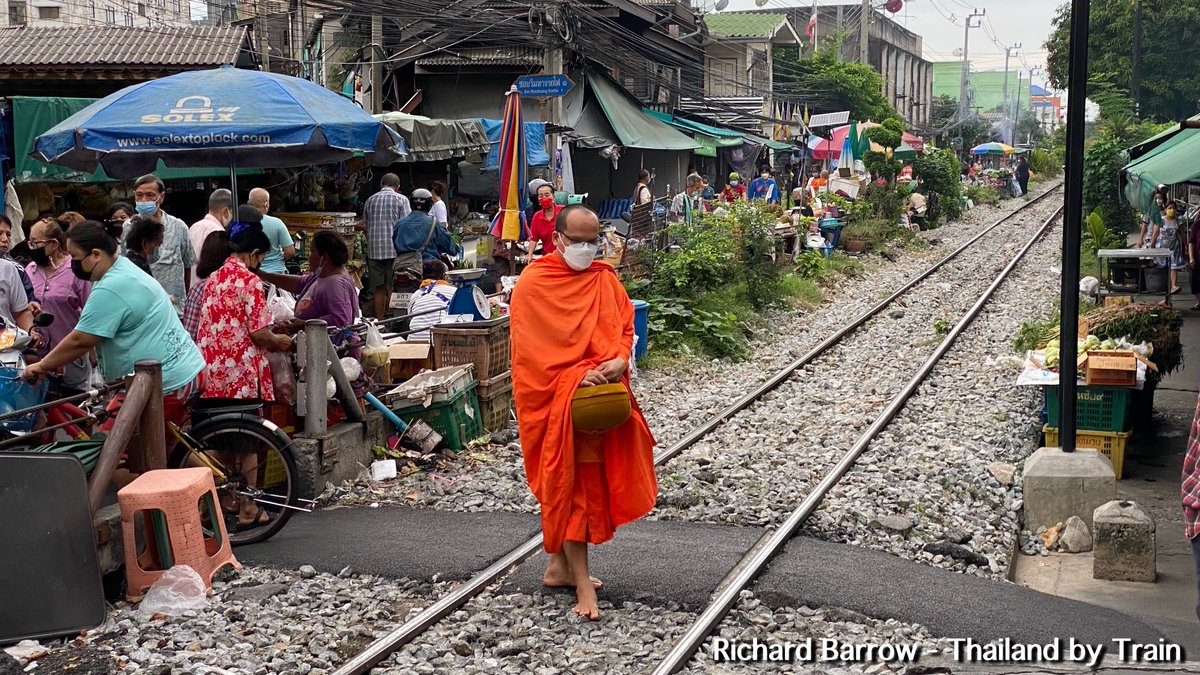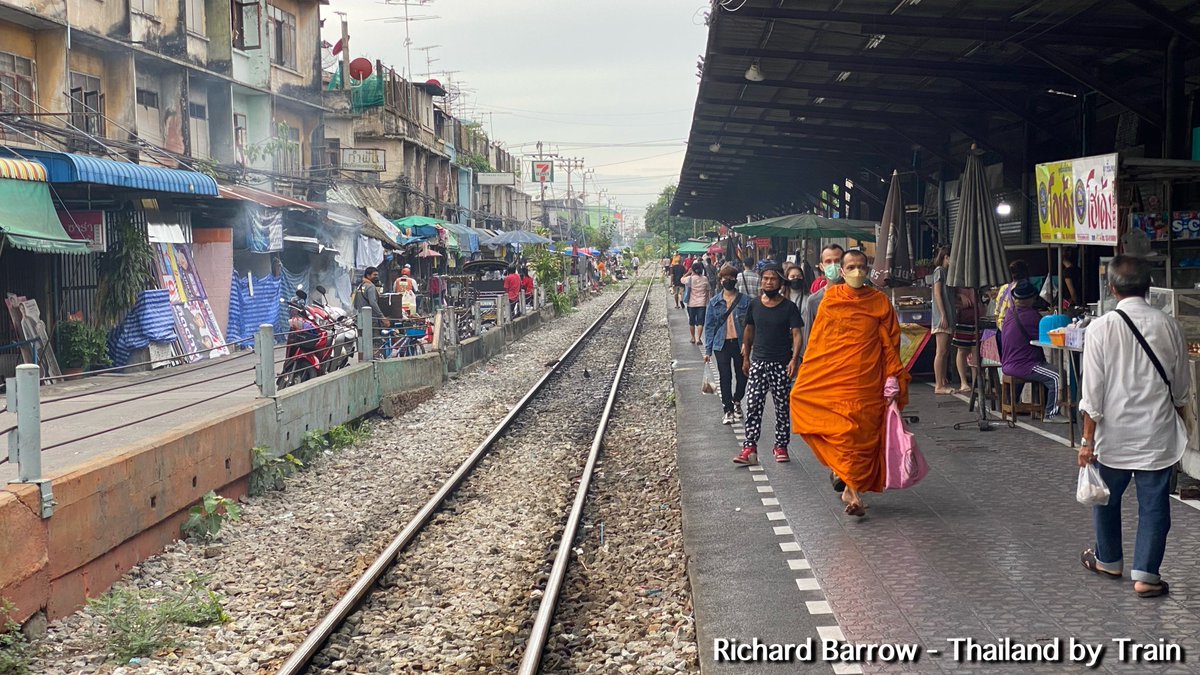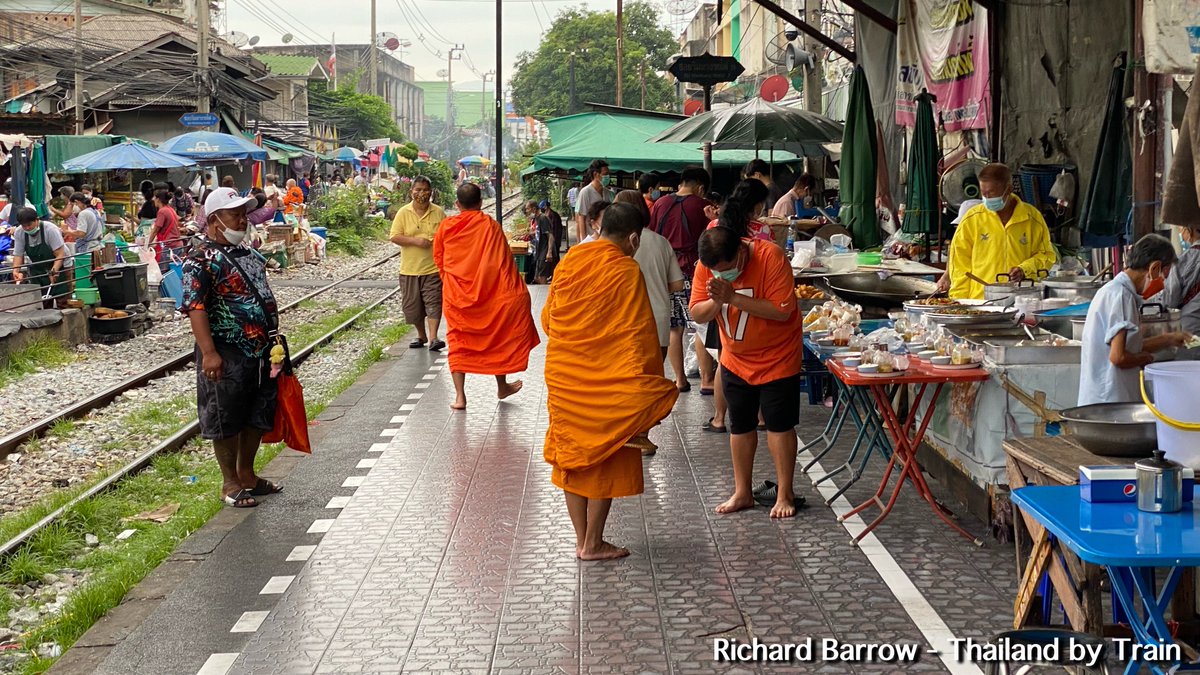 [2] Even if you are not catching a train, Wongwian Yai Railway Station is a great place to explore and buy some food.
📍MAP: goo.gl/maps/GdpGF6gpQ…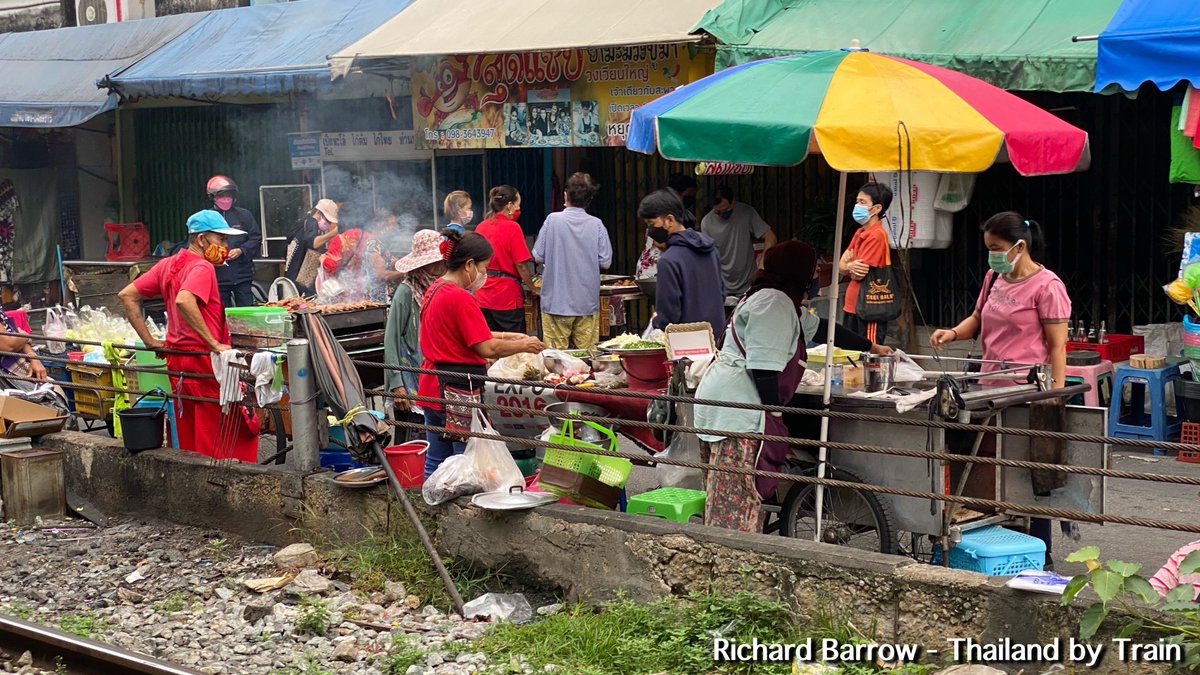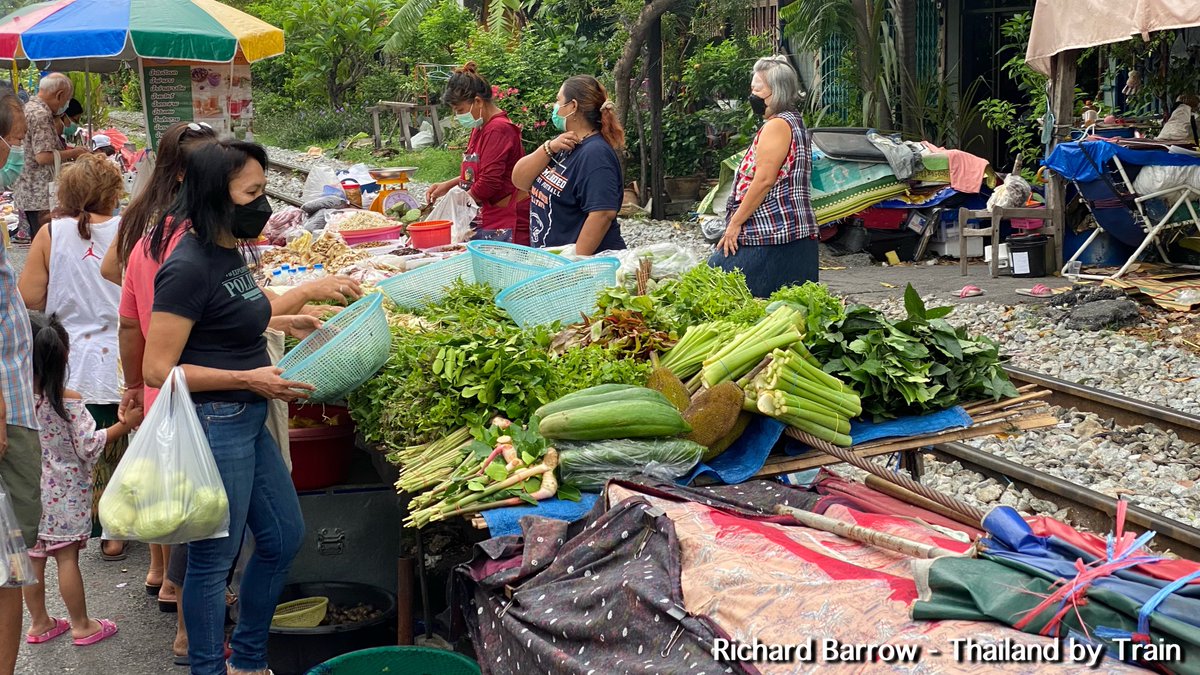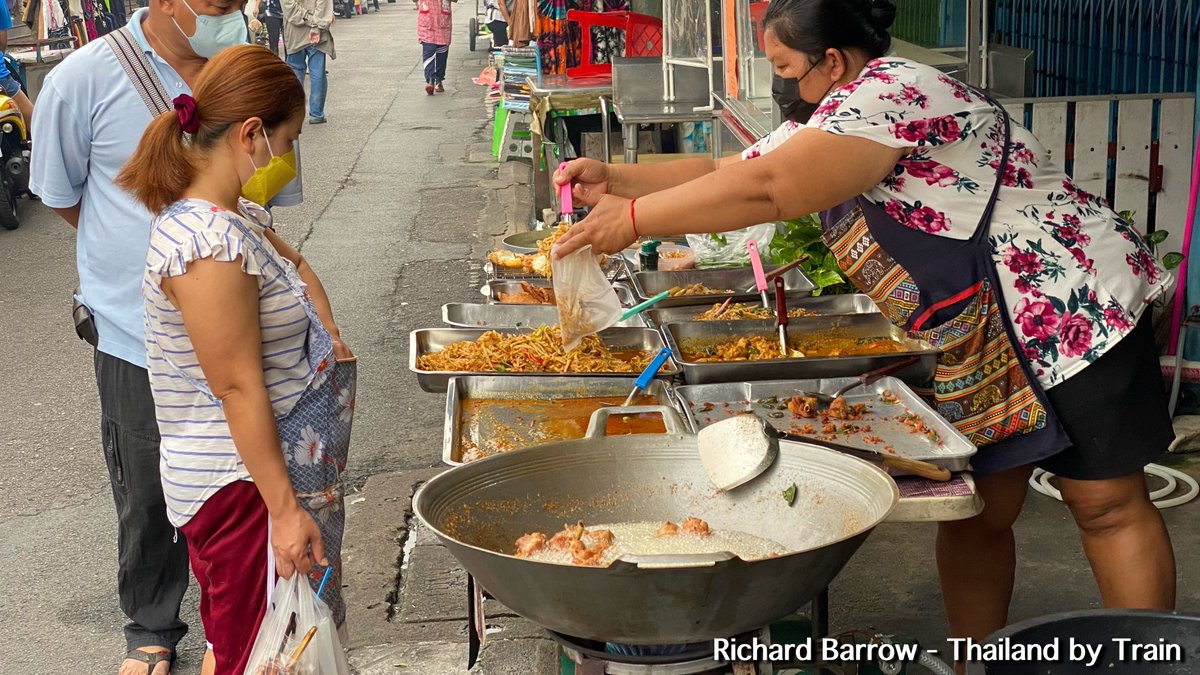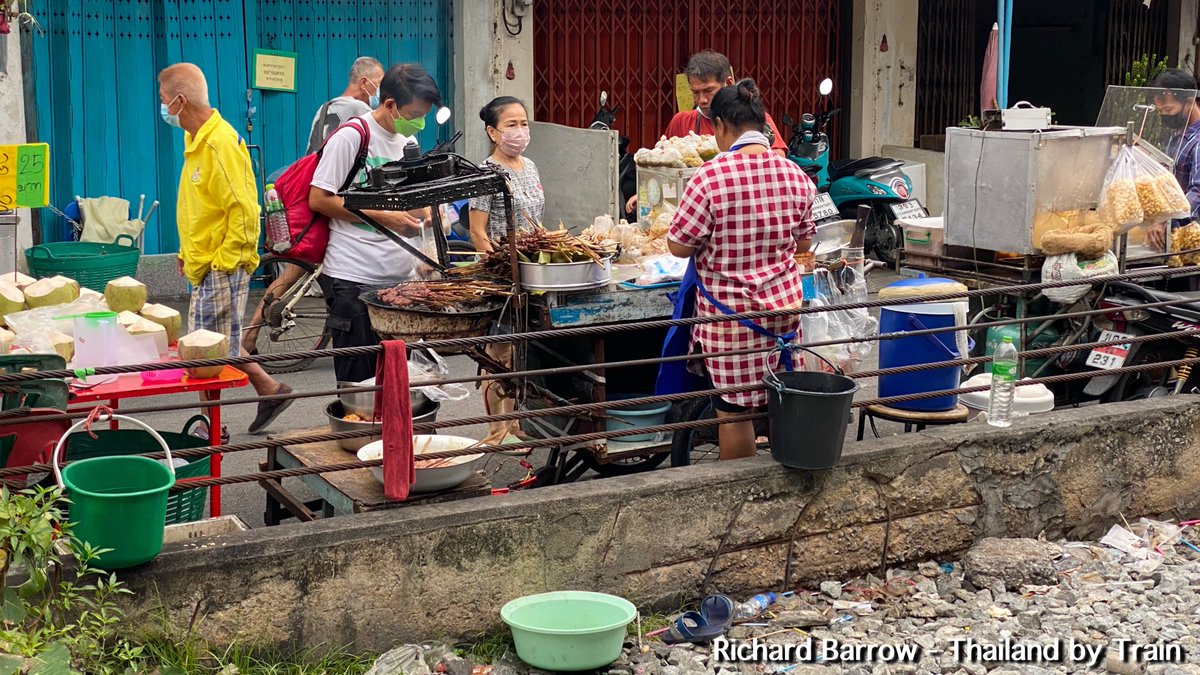 [3] Tickets for the one hour train trip to Mahachai (Samut Sakhon) are only 10 Baht in 2nd Class with fan. The seats are hard but it doesn't really matter as the journey is short.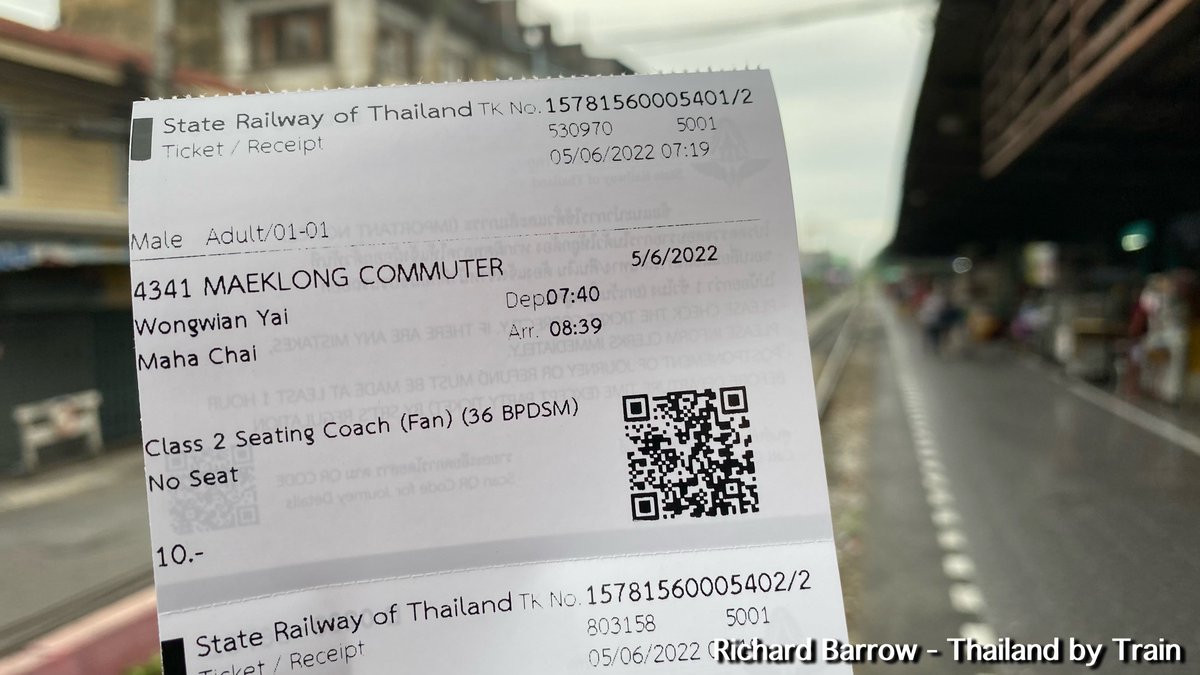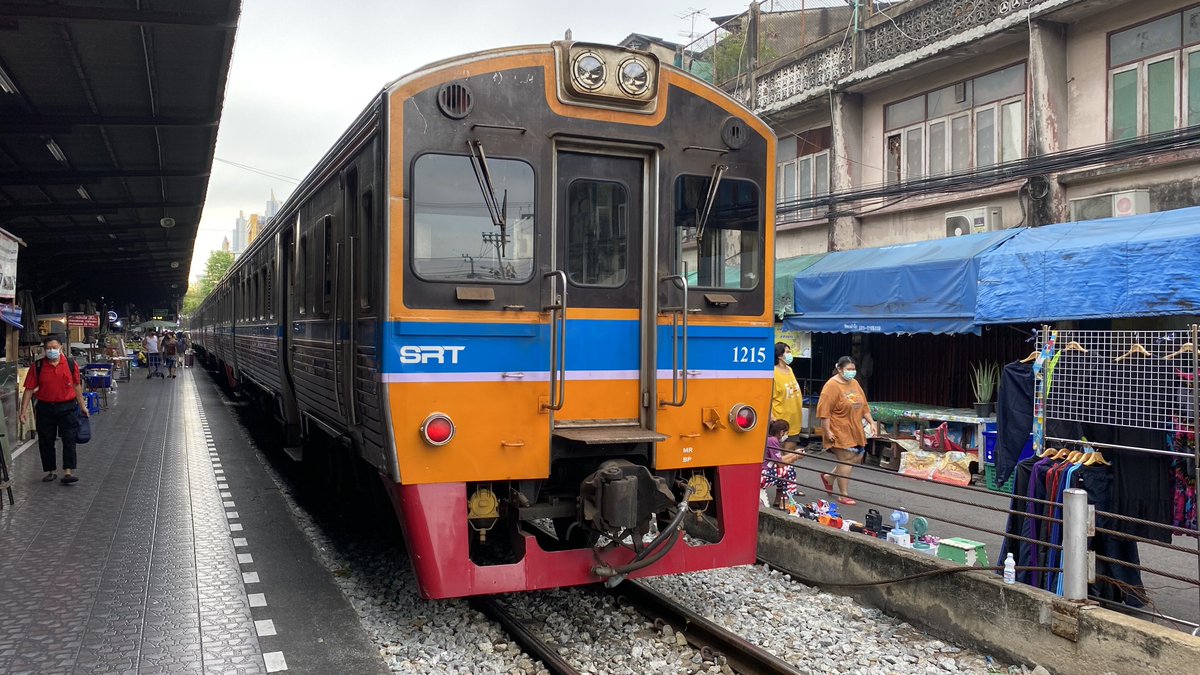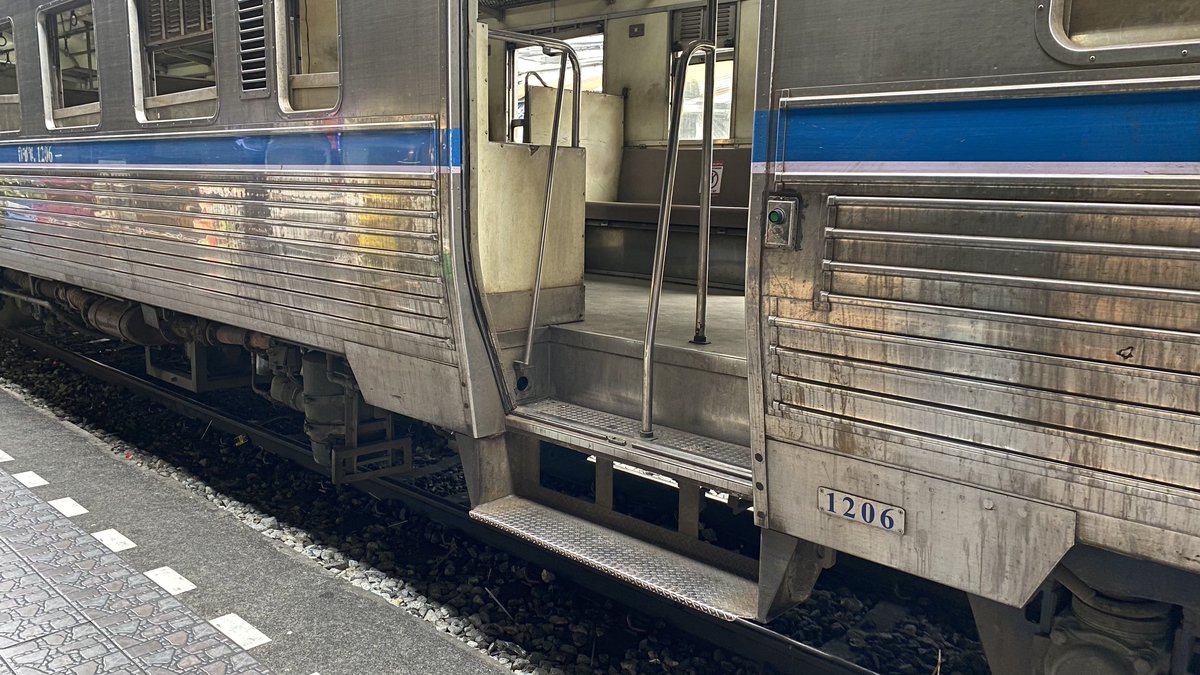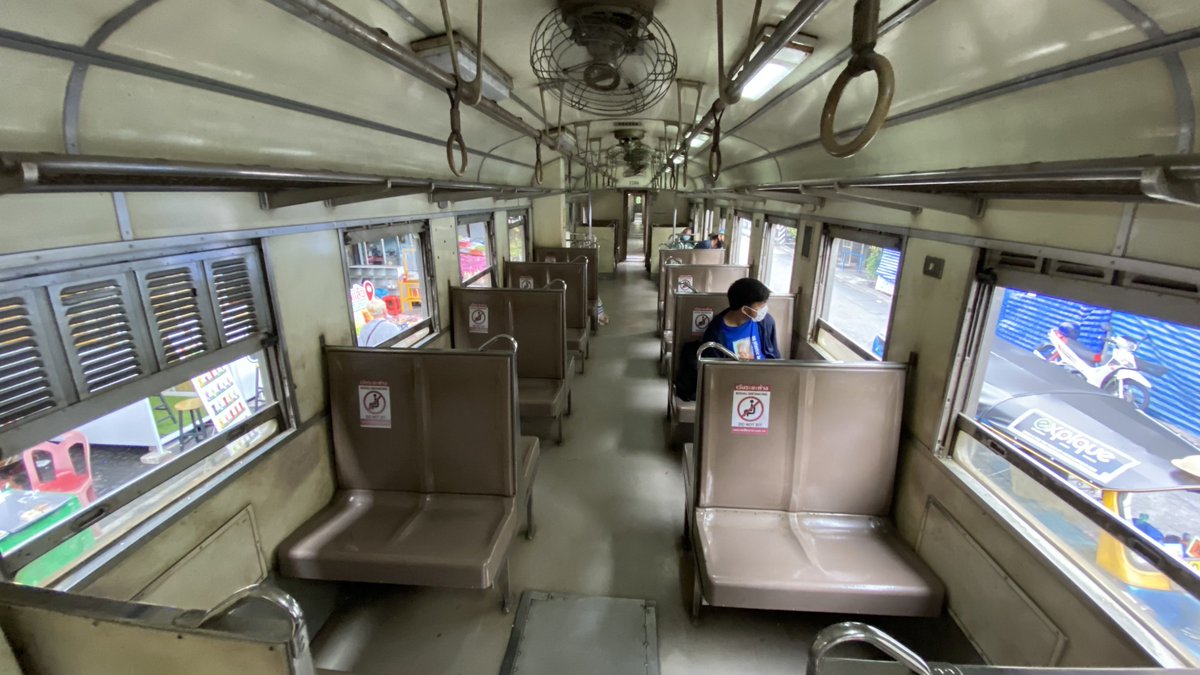 [4] Video clip of our train arriving at Mahachai Railway Station in Samut Sakhon. There is a market here on the train tracks similar to the one in Samut Songkhram.
[5] All of the tourists head to Samut Songkhram for the famous market on the tracks but really the one in Samut Sakhon, an hour's train ride from Bangkok, is just as good, albeit smaller. But I like it better as no foreign tourists.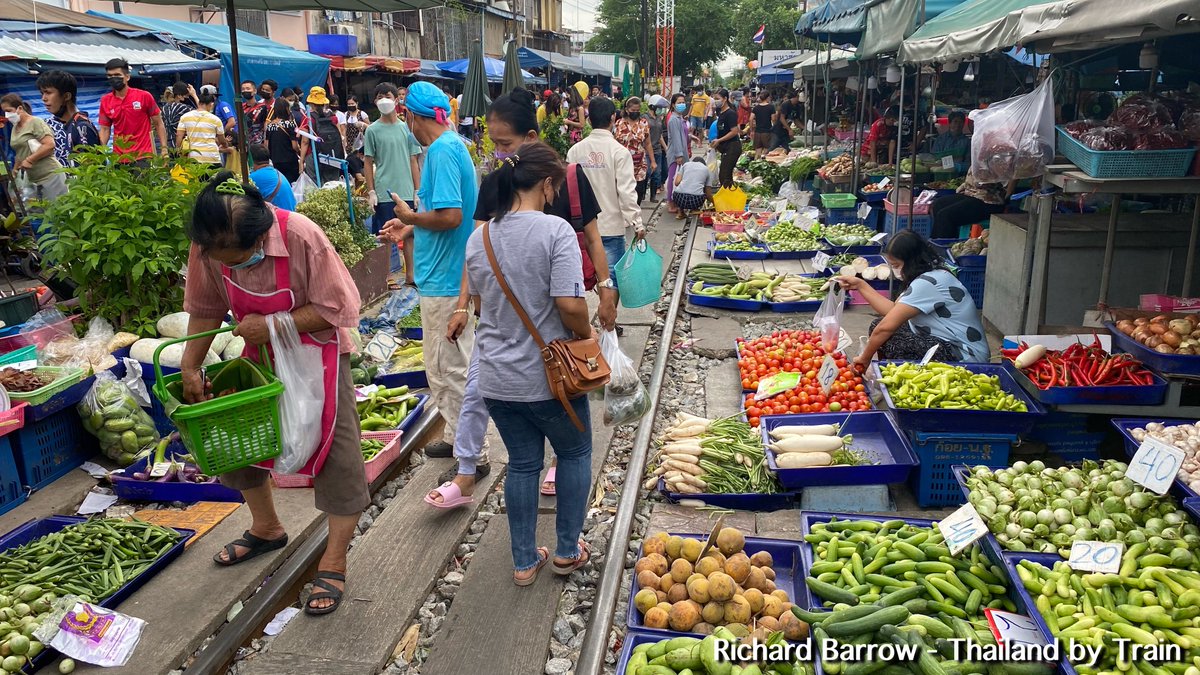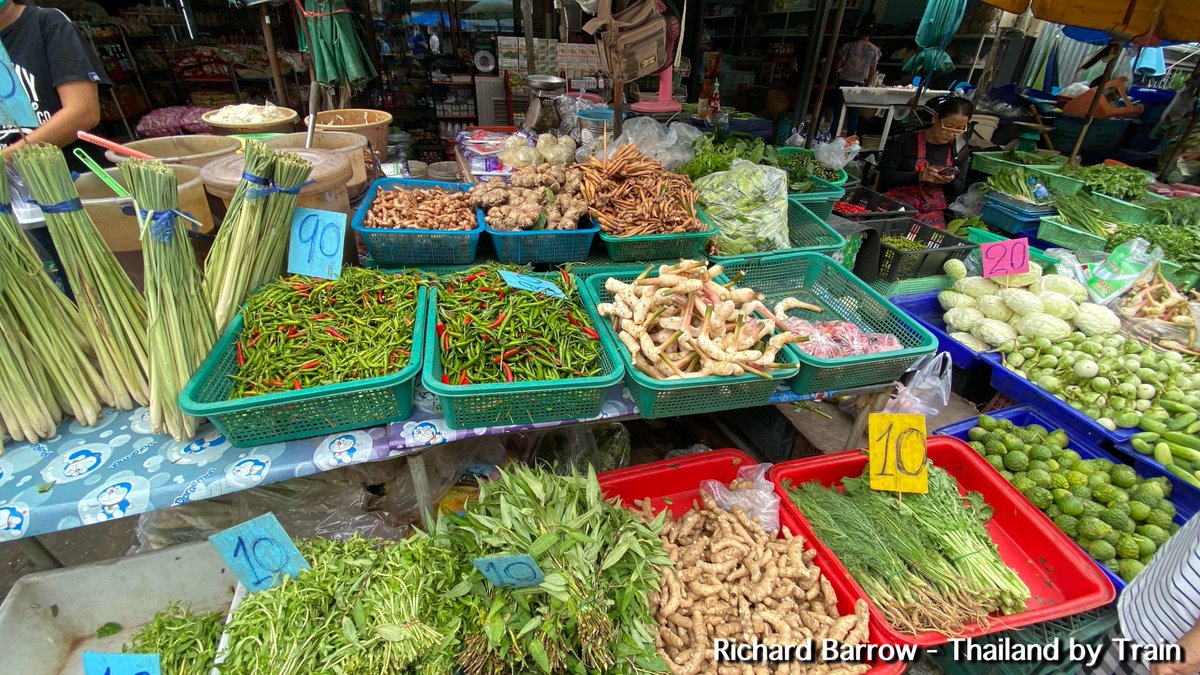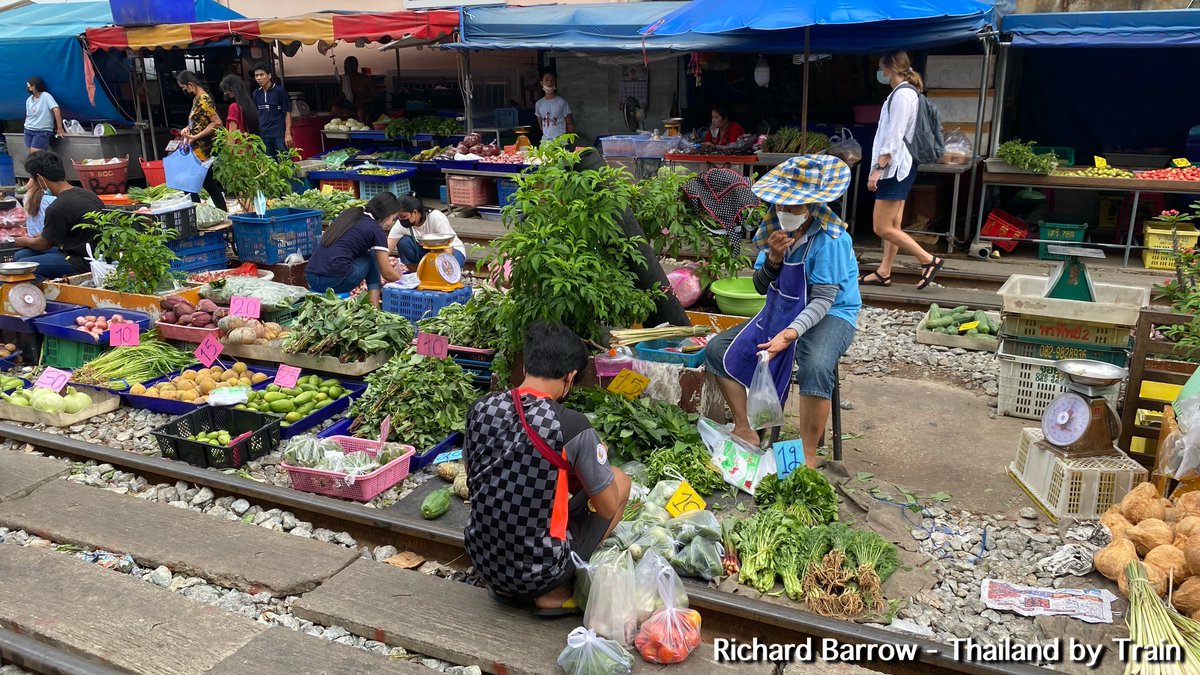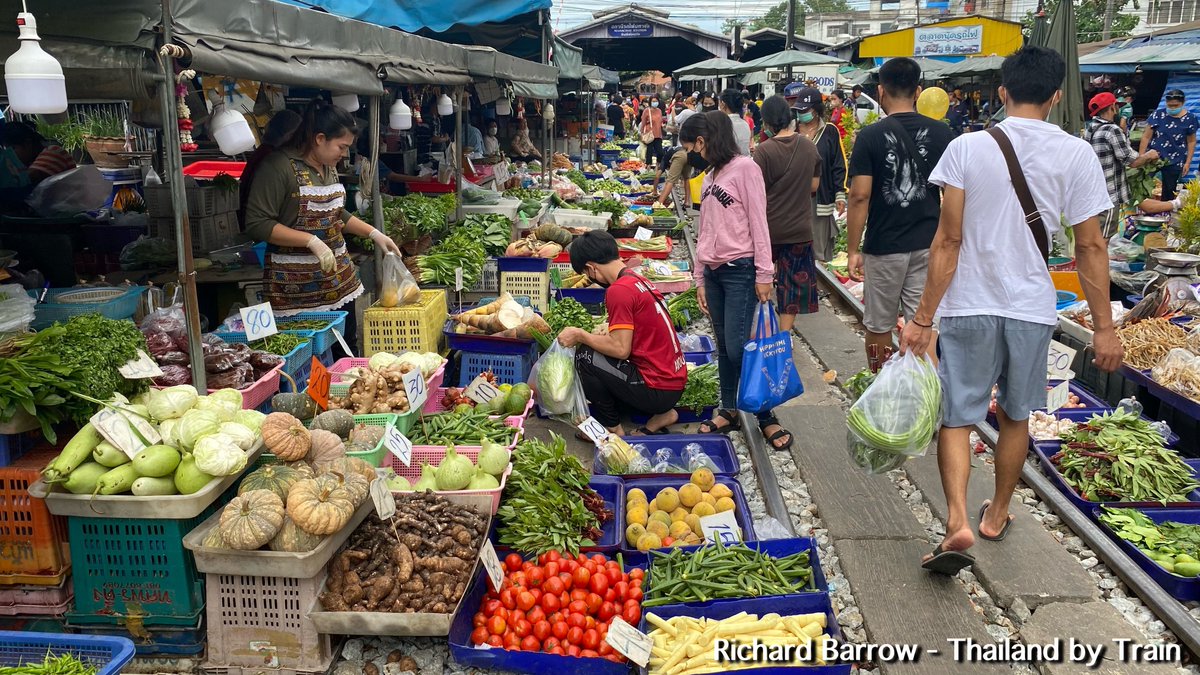 [6] We had about an hour in Samut Sakhon to explore the market on the tracks and the fish market. We went back to the train market to get some pictures of what happens when a train arrives. In the third picture you can see them moving umbrellas and produce from the tracks.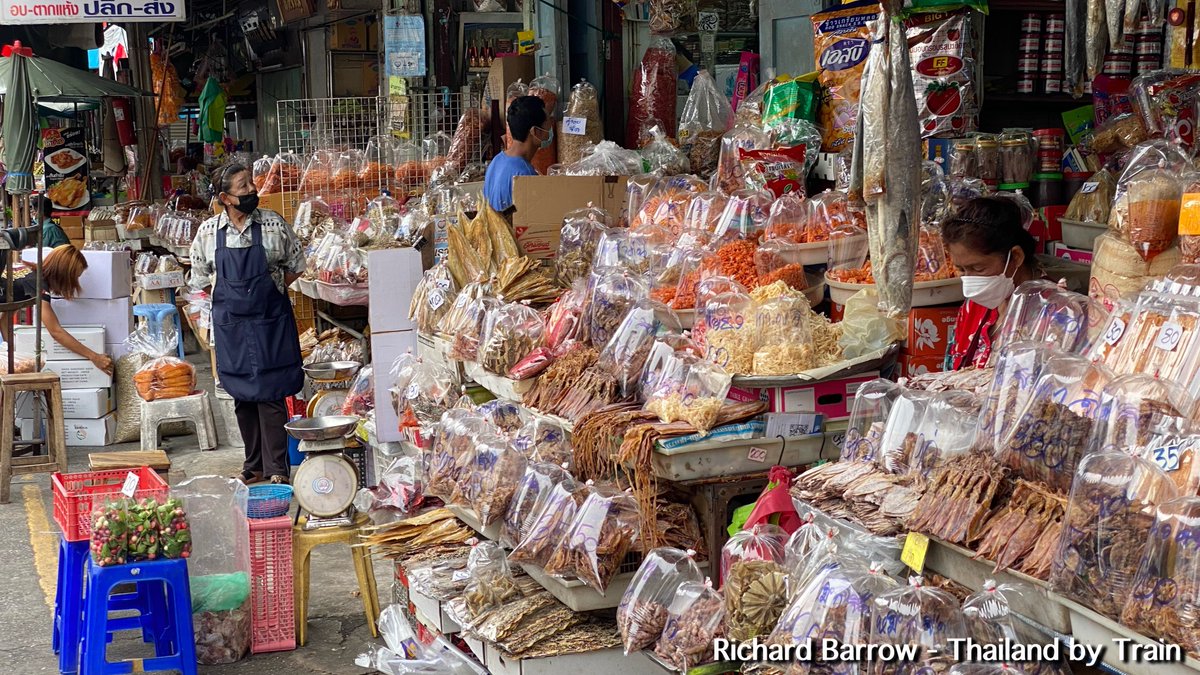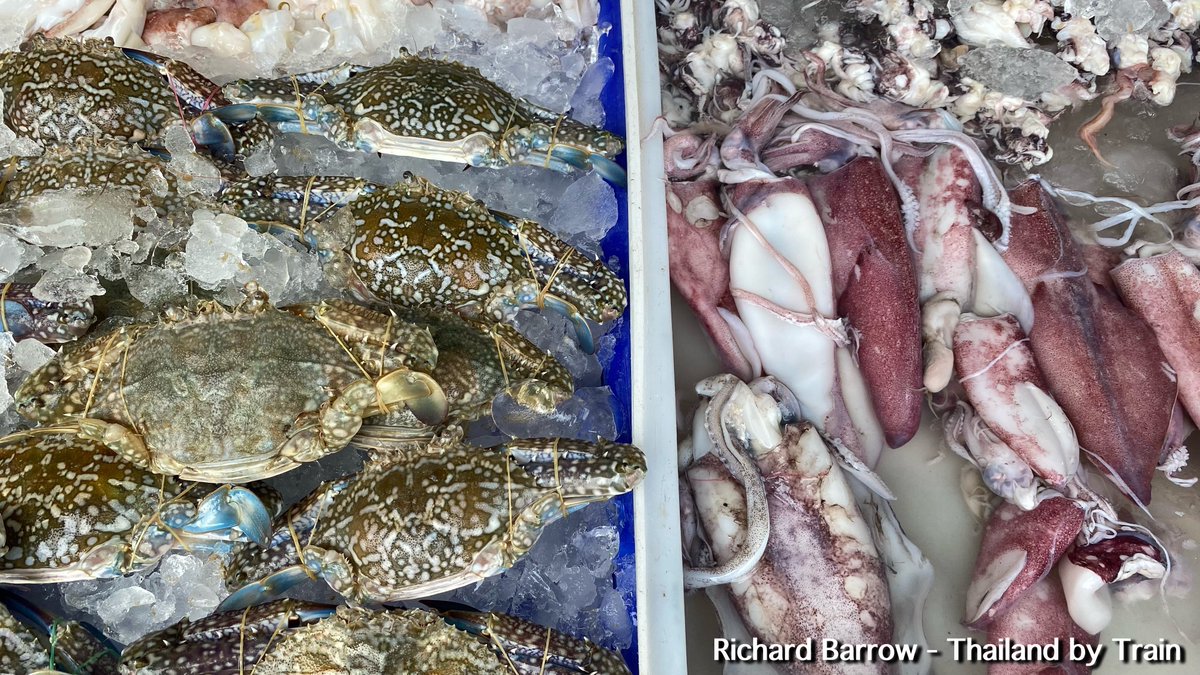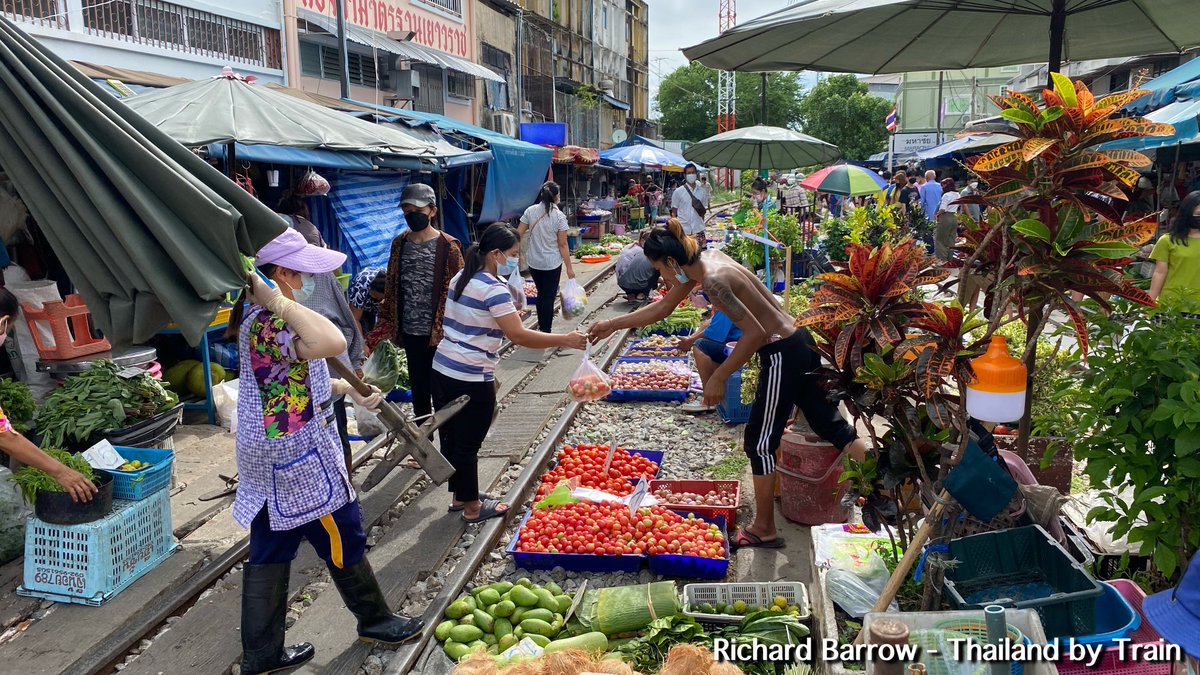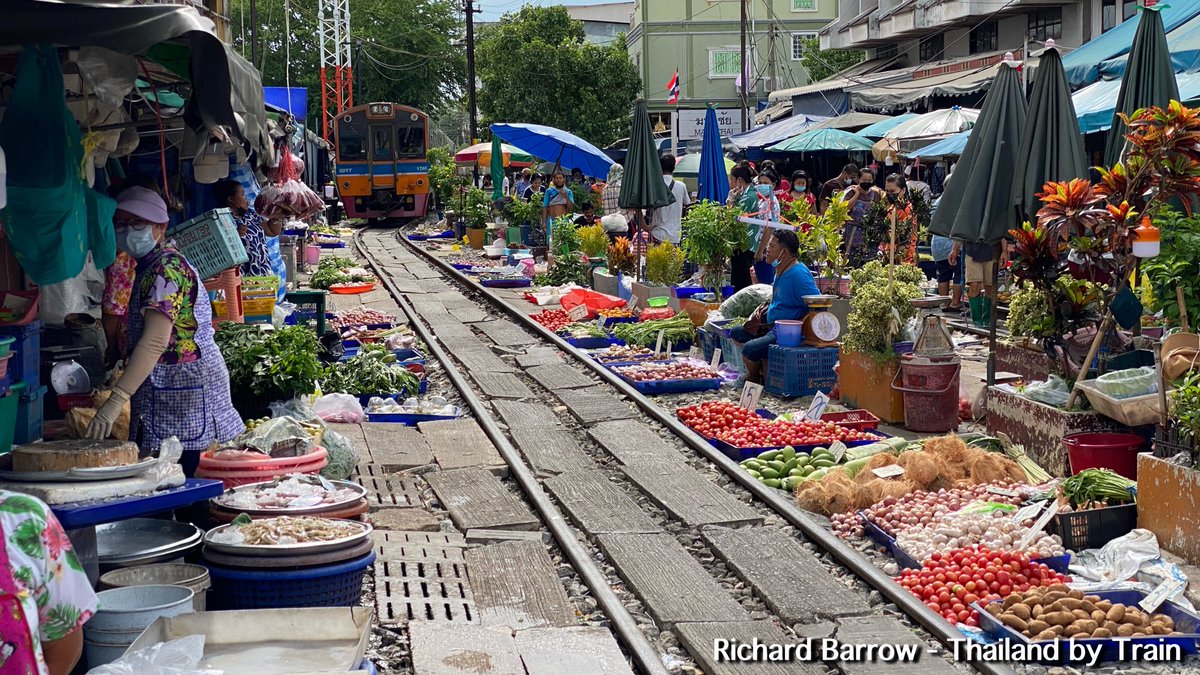 [7] There is no bridge in Samut Sakhon and so we had to take a ferry across the river for 3 Baht to the other side and then walk about five minutes to Ban Laem Railway Station for the train to Maeklong Railway Station in Samut Songkhram.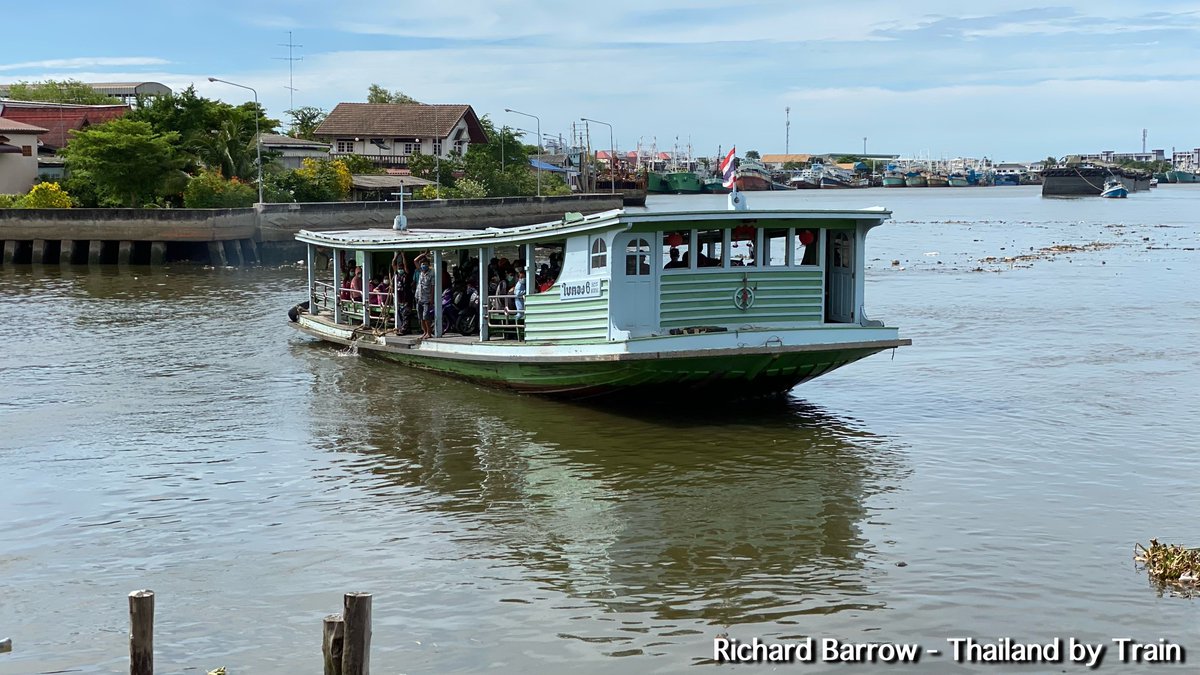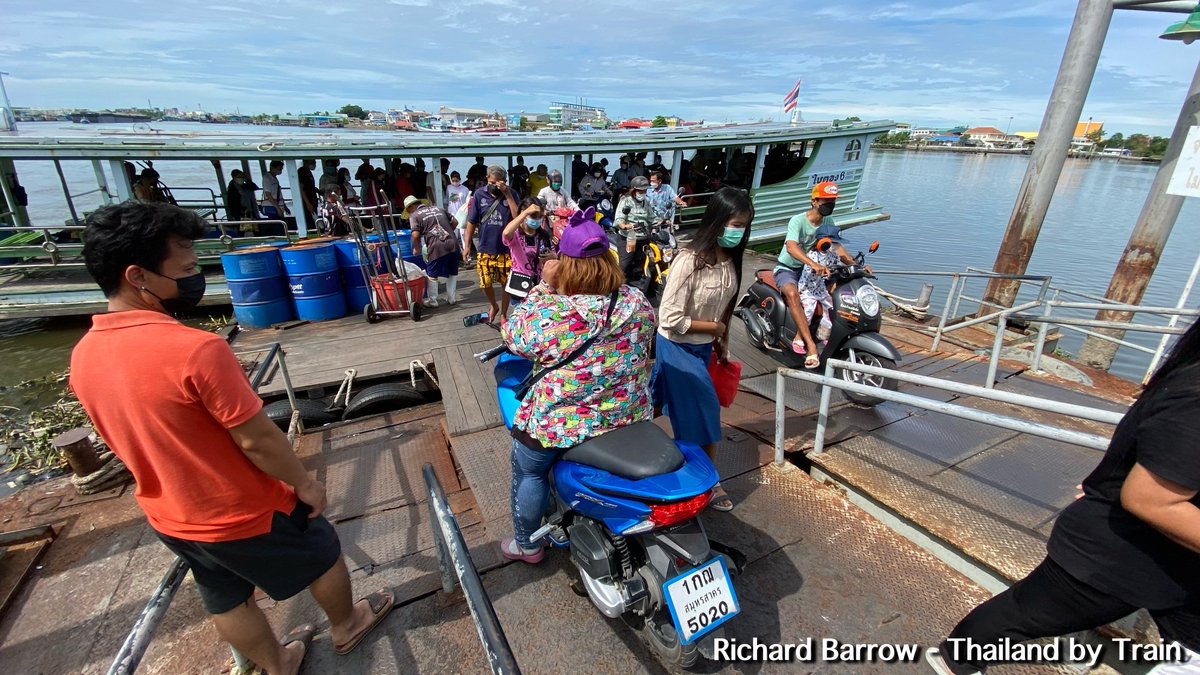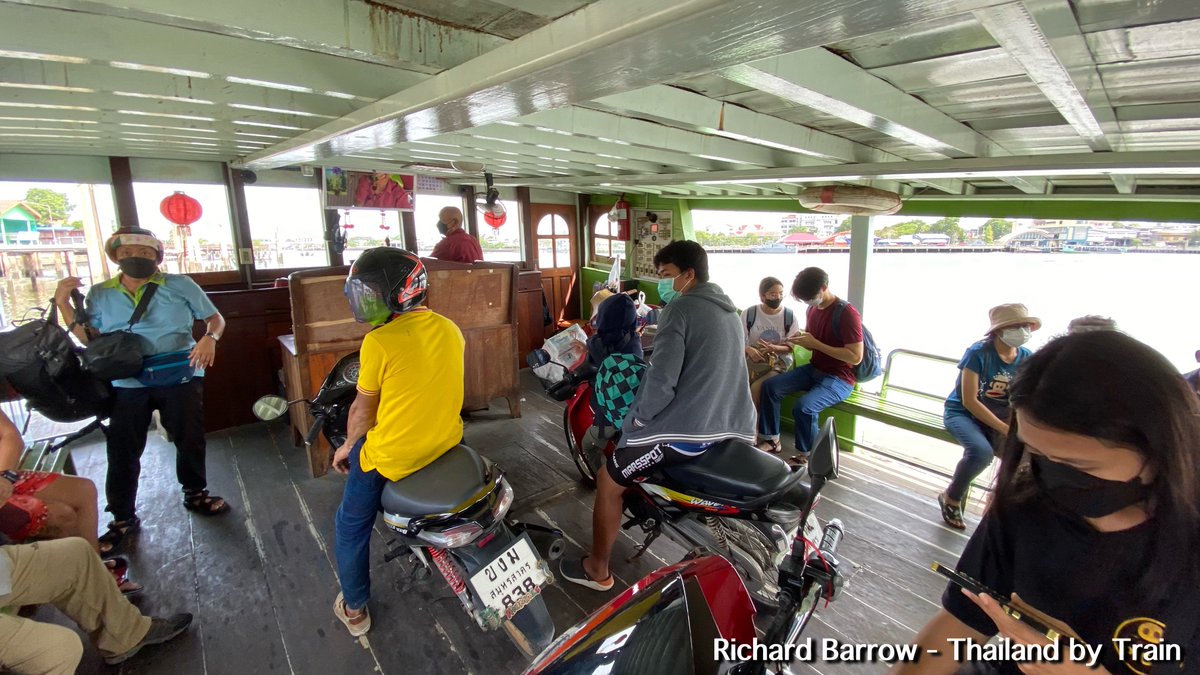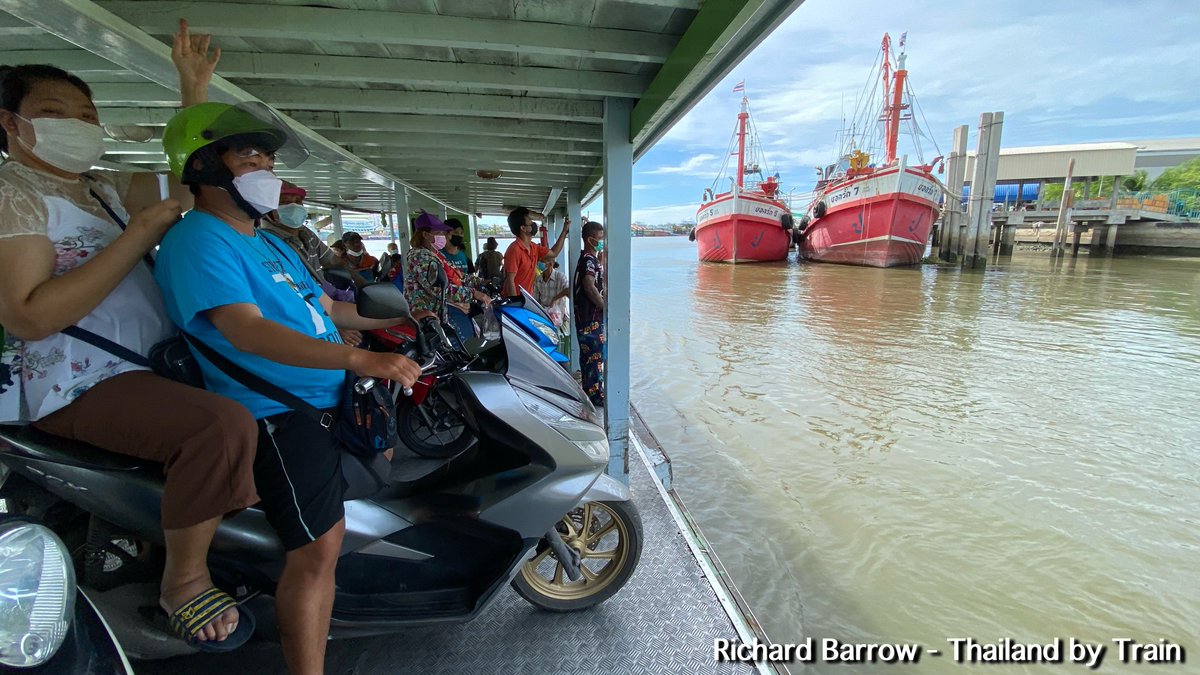 [8] From the ferry, turn right and it's a 5 minute walk to Ban Laem Railway Station. Near the station you will see a giant Seated Buddha. There's only four trains a day to Samut Songkhram and so you need to time it right. Our train left at 10:10am. Cost was 10 Baht.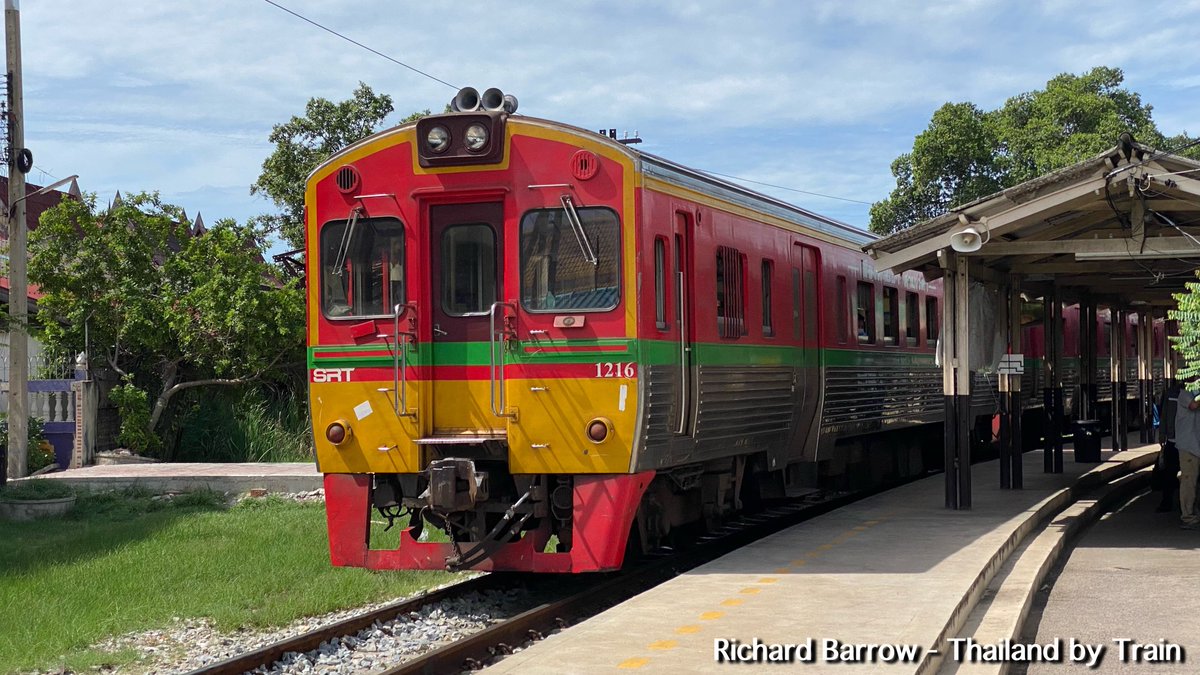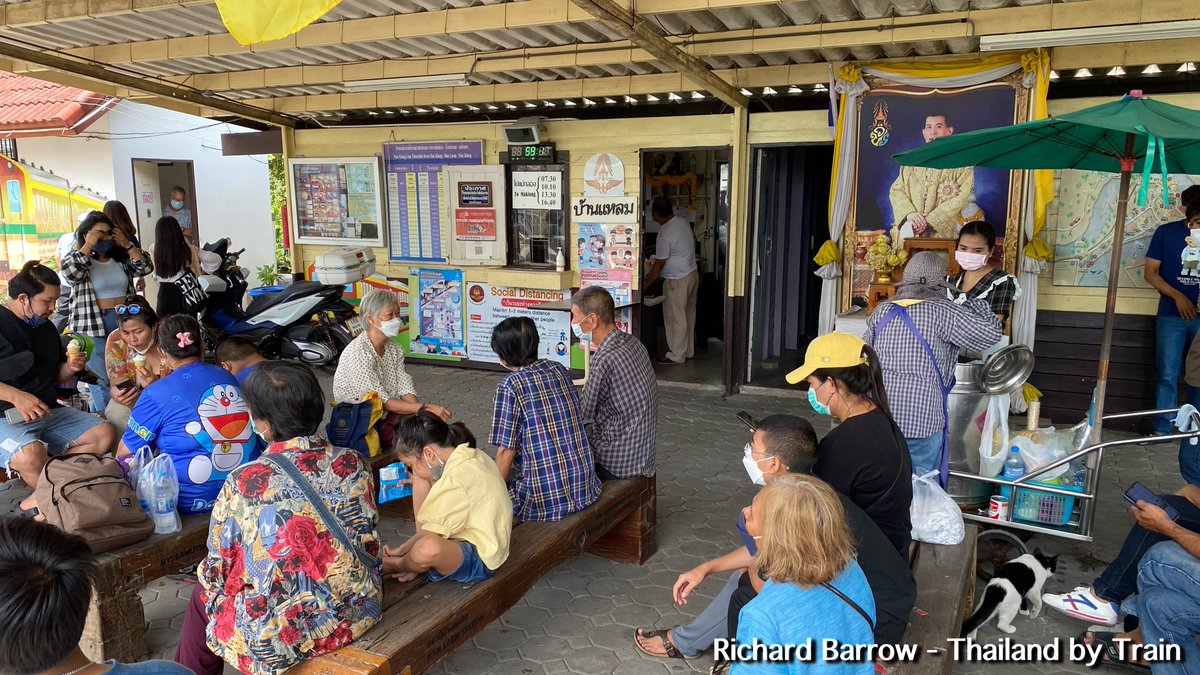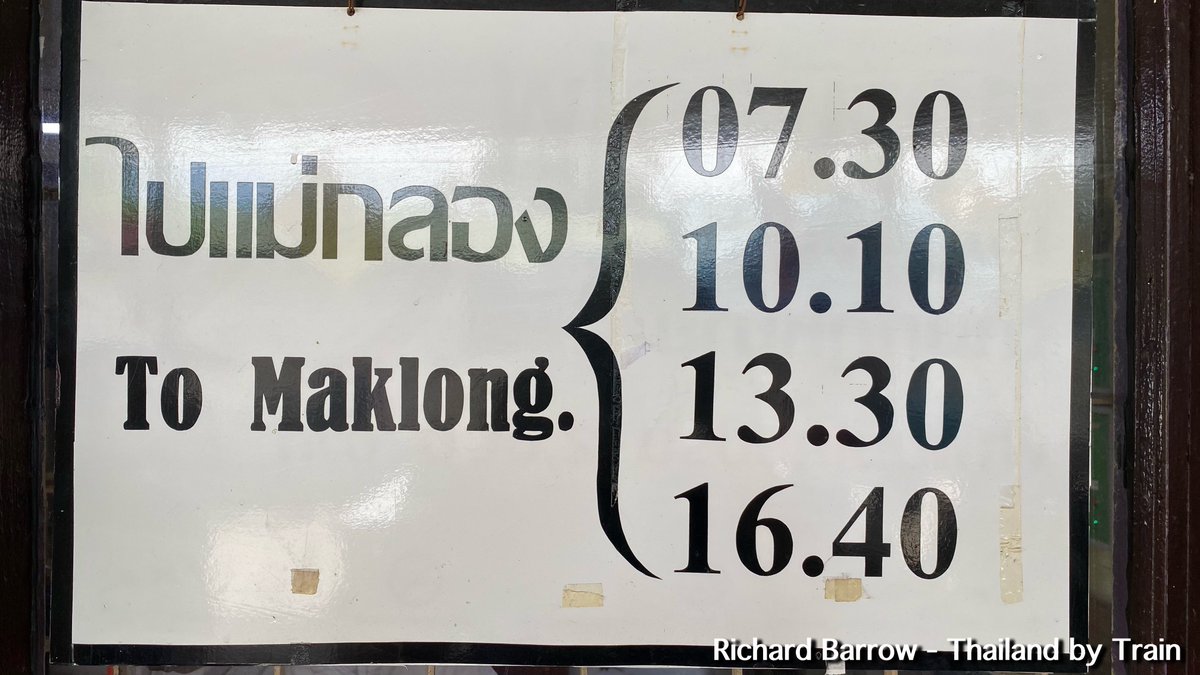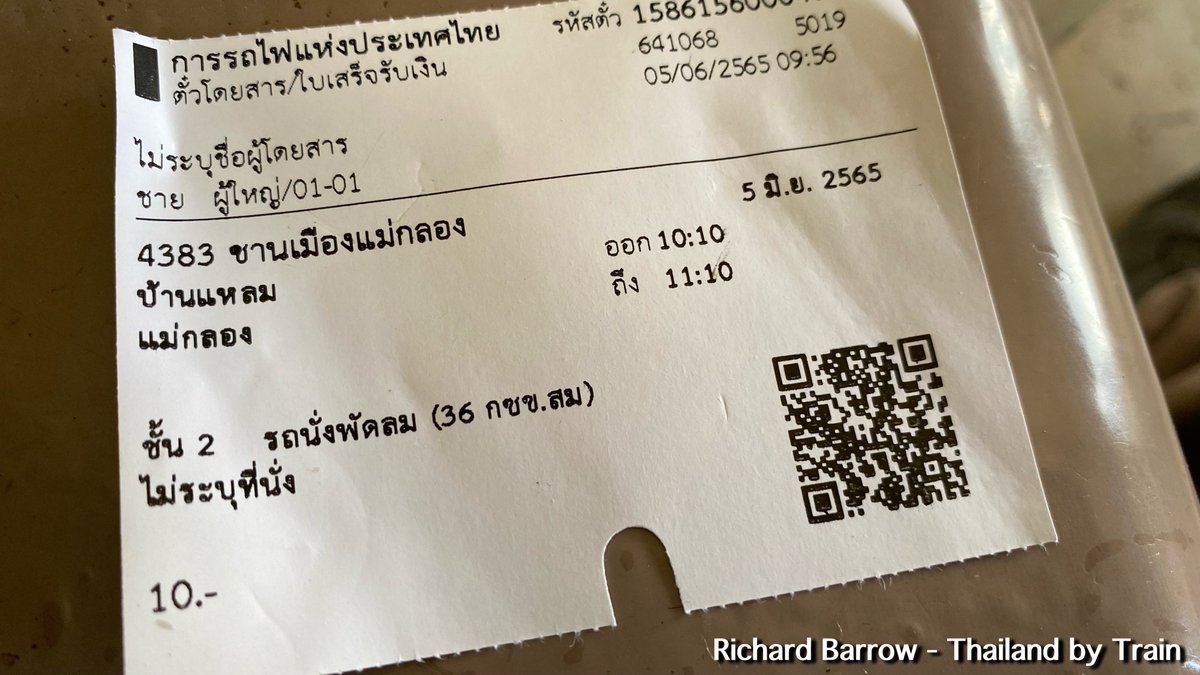 [9] The train between Ban Laem in Samut Sakhon and Maeklong in Samut Songkhram is only one hour. Time goes quickly as this section is very scenic. You will pass quite a few salt fields. Seats are hard but it's a short trip.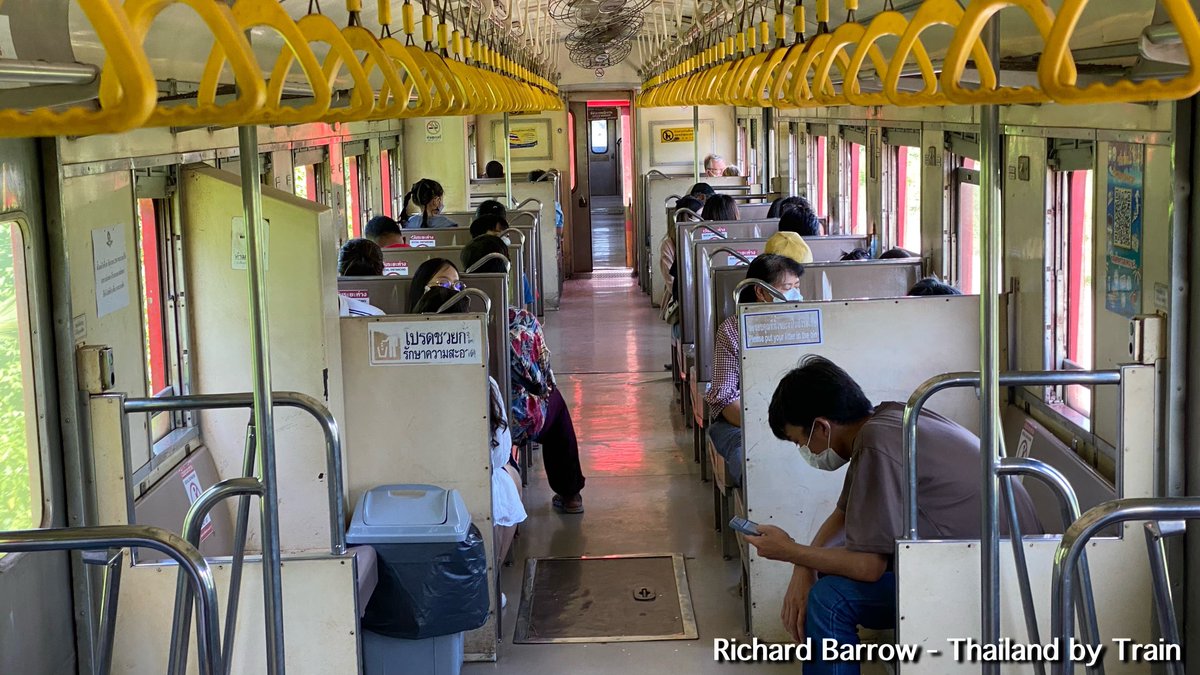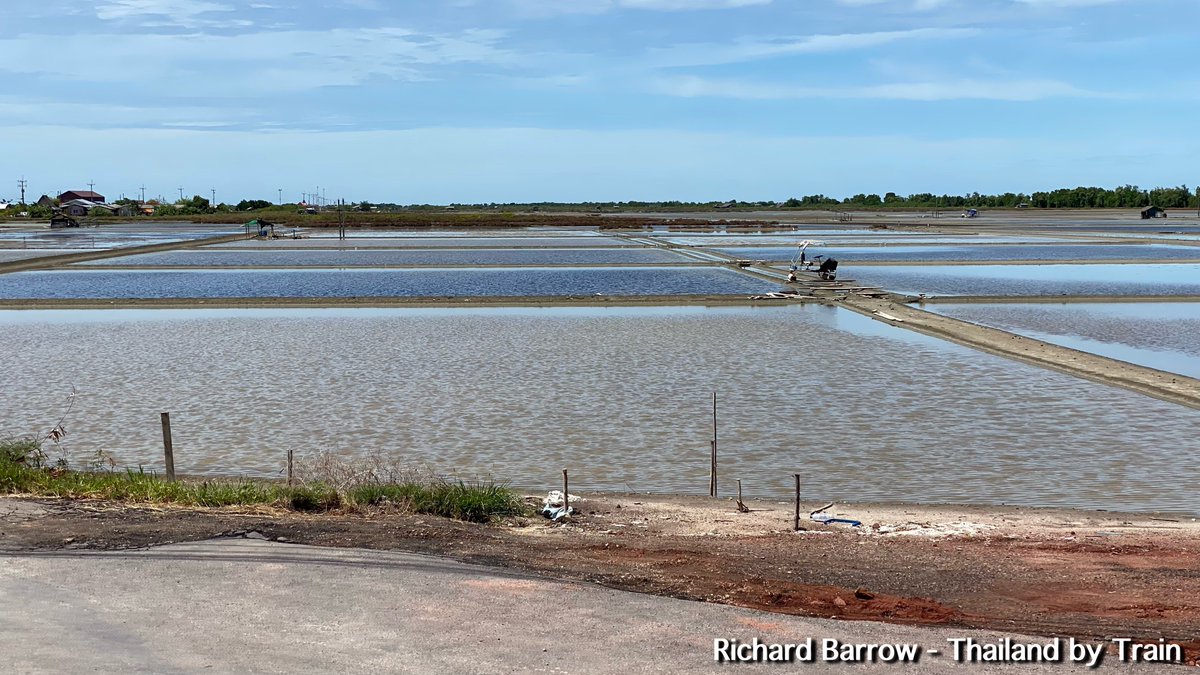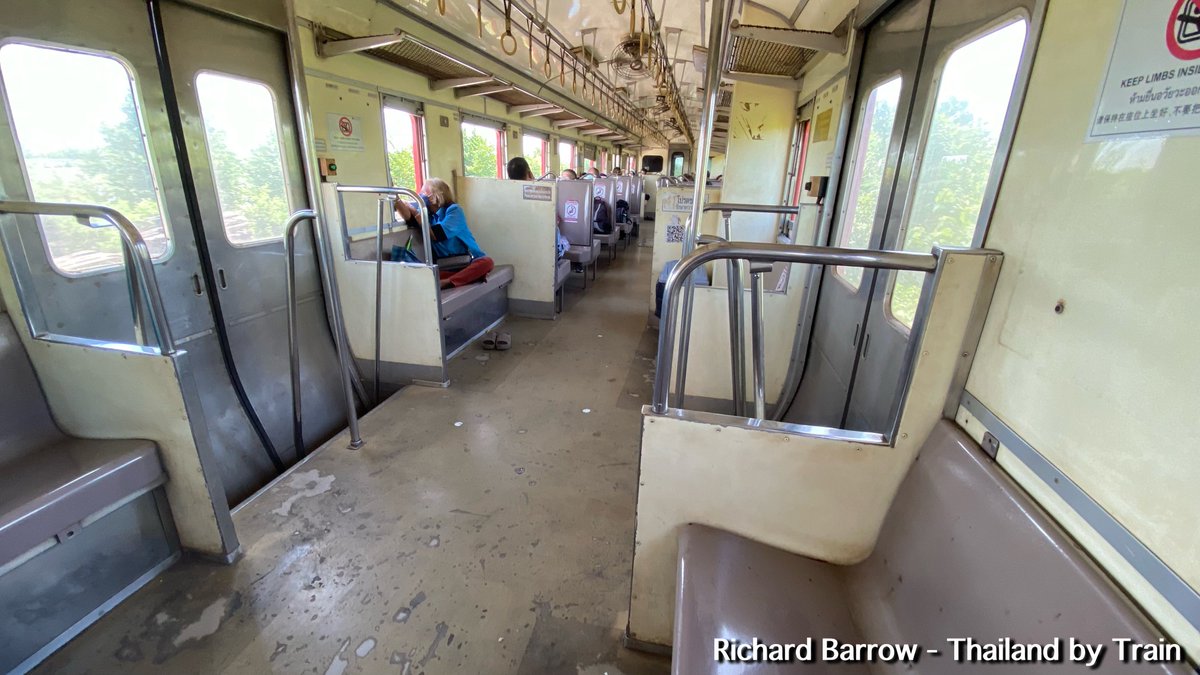 [10] Our final destination was Maeklong Station in Samut Songkhram. The highlight is the market on the train tracks. The best view is from the back of the train as you can see them put the produce back on the tracks as we passed. Watch a live video here: fb.watch/drZENb57ac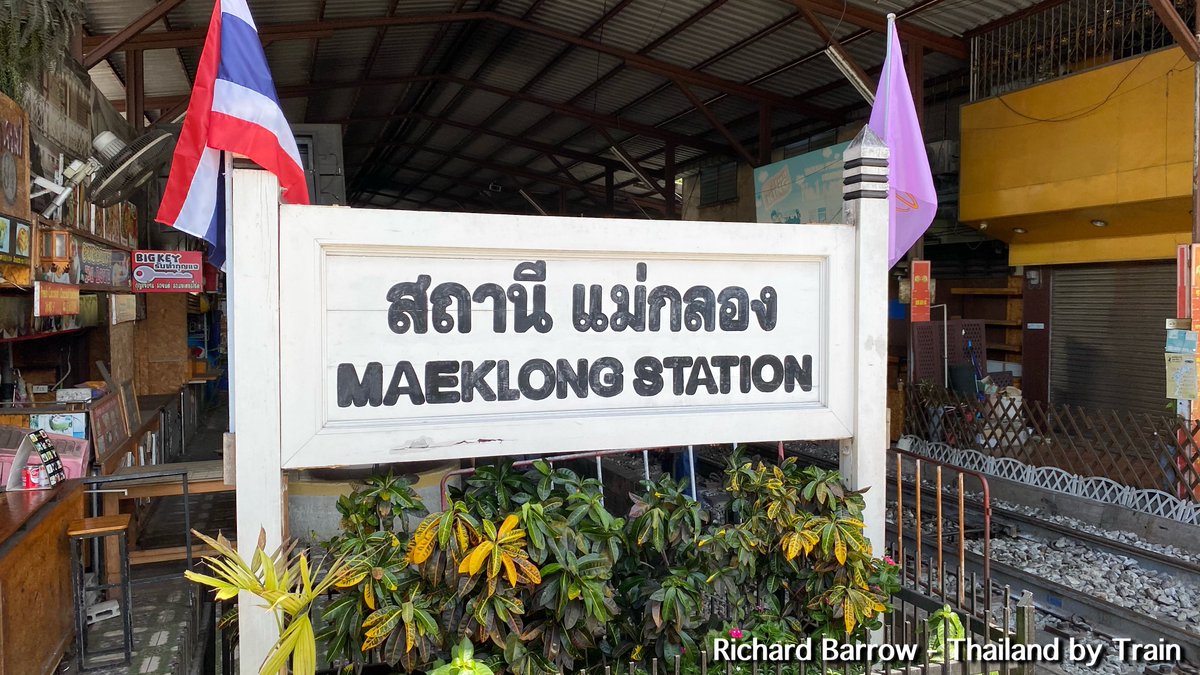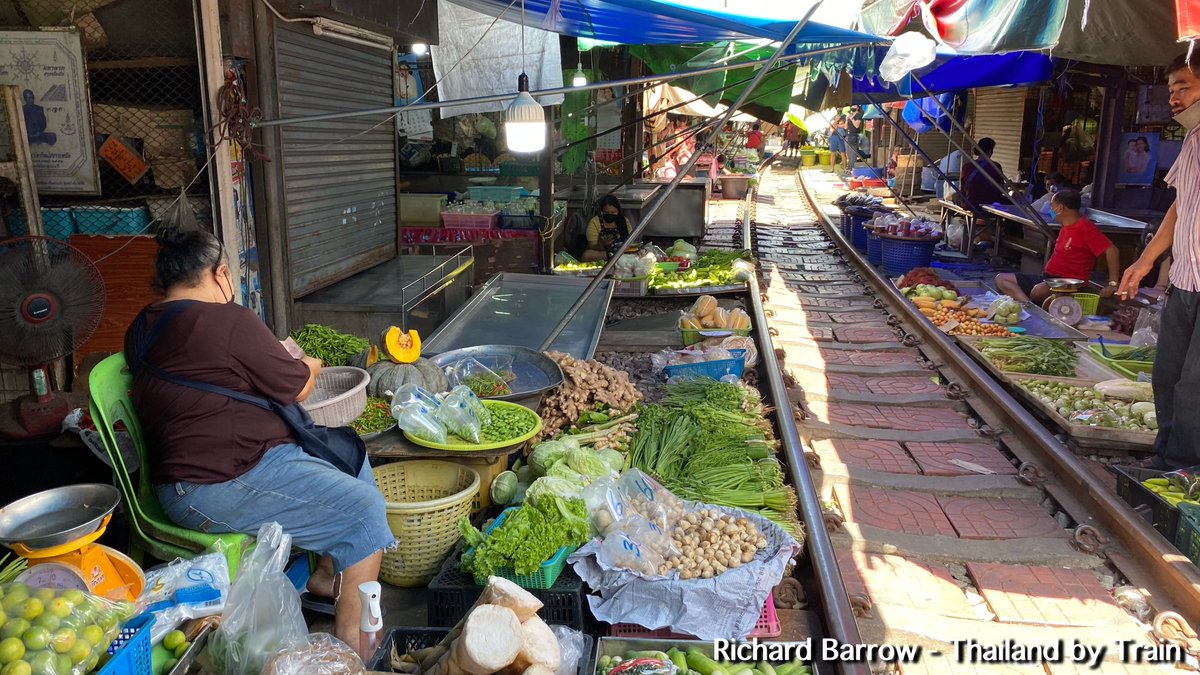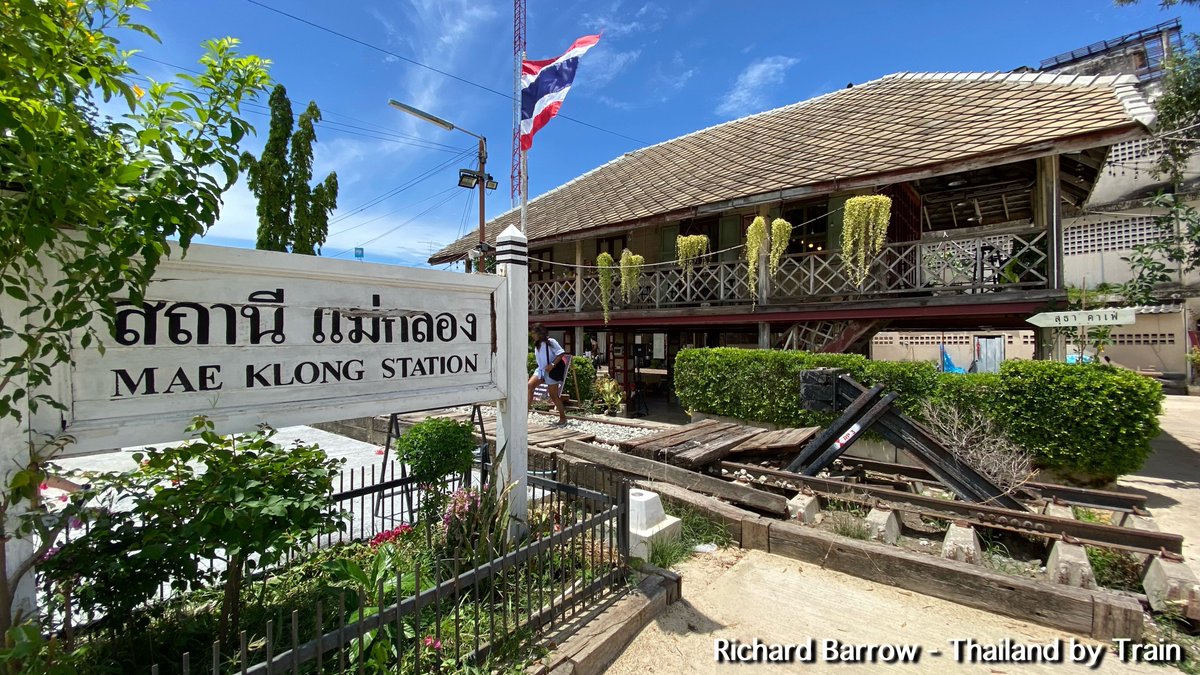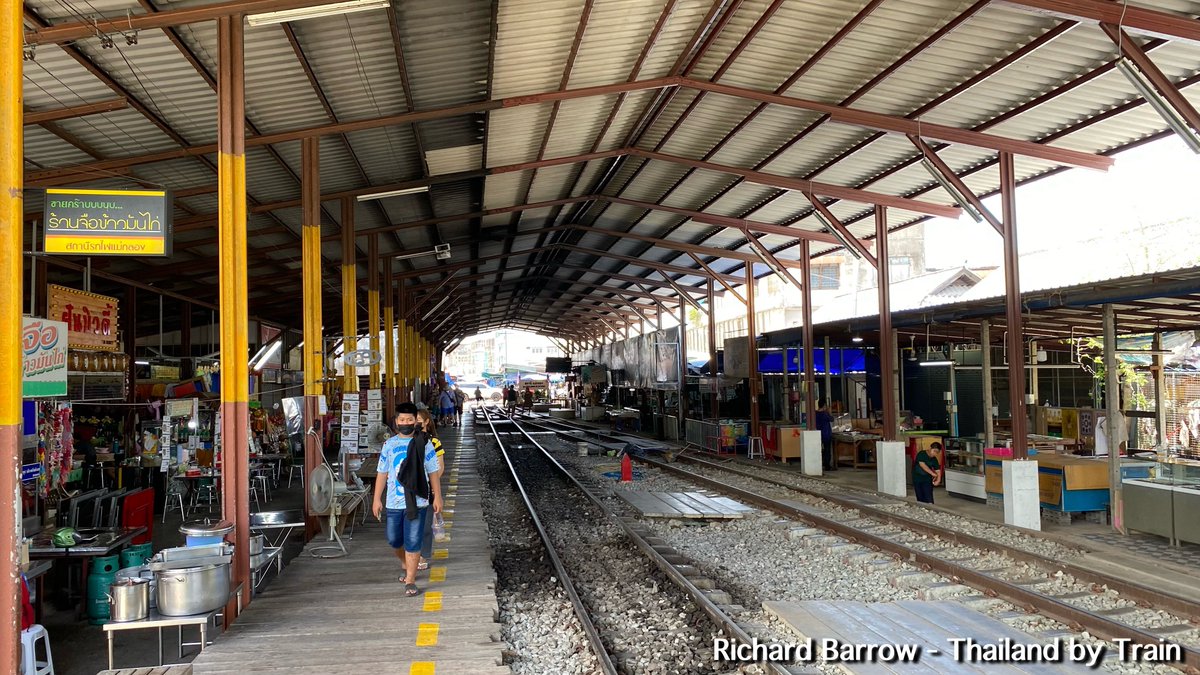 [11] The train passes through Maeklong Market eight times a day. We arrived at 11:10am. We then waited trackside to watch the same train leave at 11:30am. A few minutes beforehand, the stall holders lifted the awning and pulled back their produce from the tracks.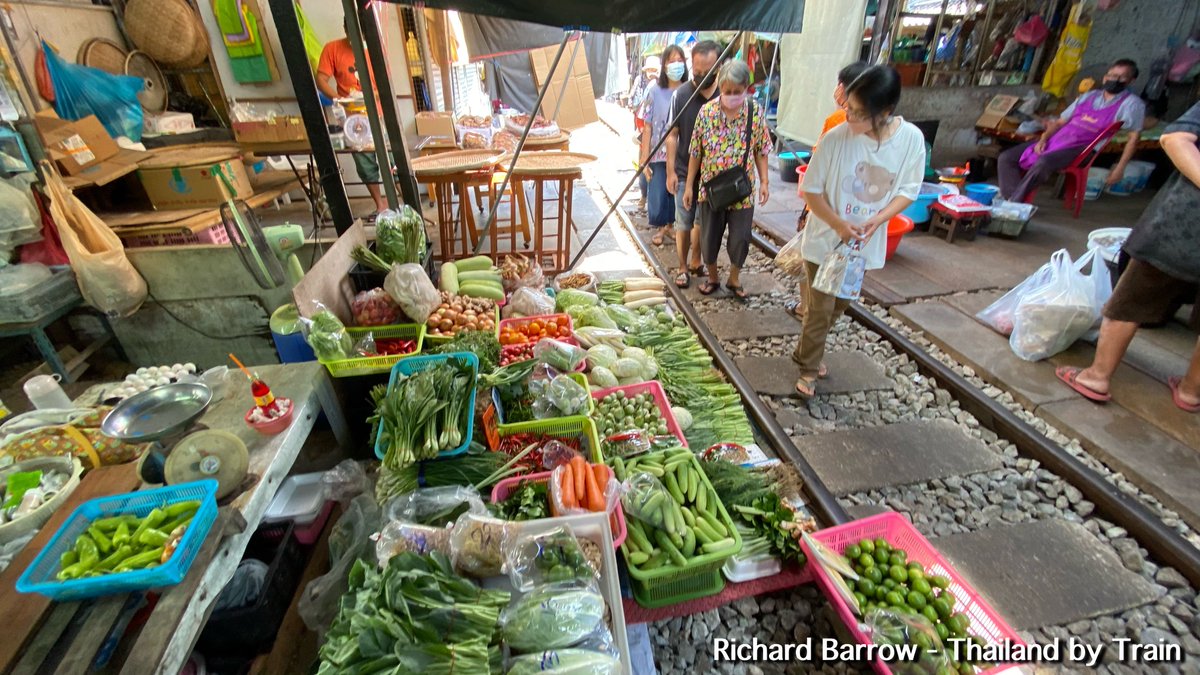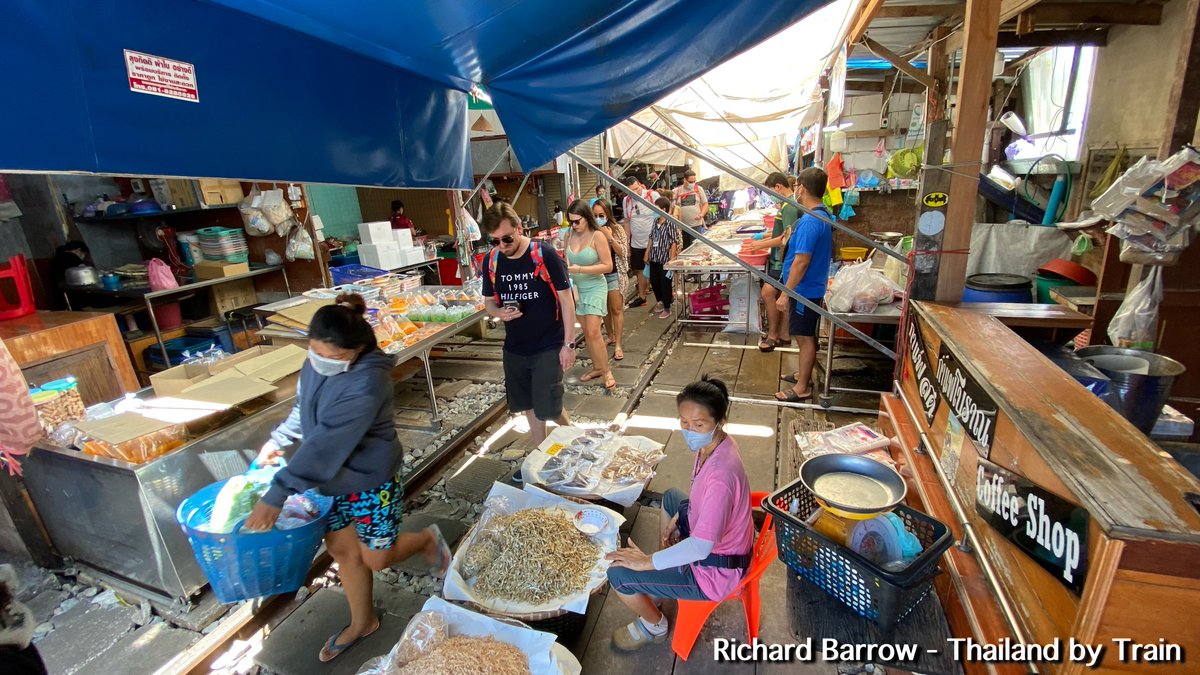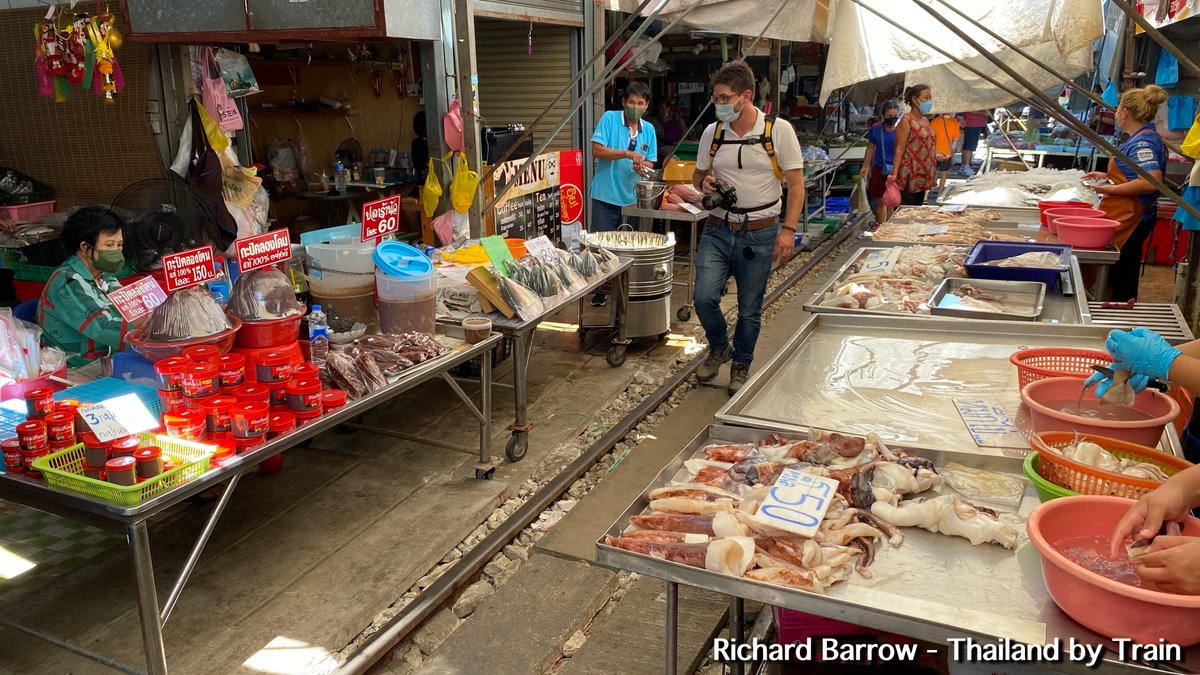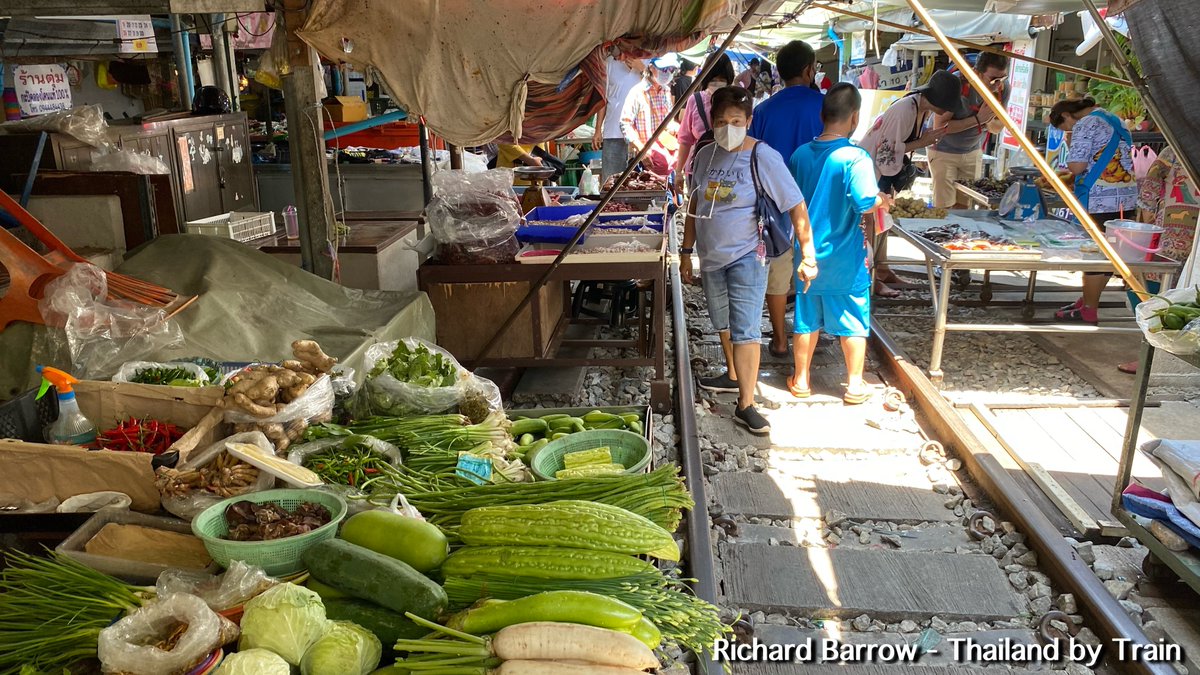 [12] We didn't stay in Samut Songkhram long. The next train wasn't for another four hours and so we decided to walk to the bus station and get a min-van for 30 Baht back to Samut Sakhon and then our plan was to take a train back from there.
📍MAP: goo.gl/maps/o7yrf3MzS…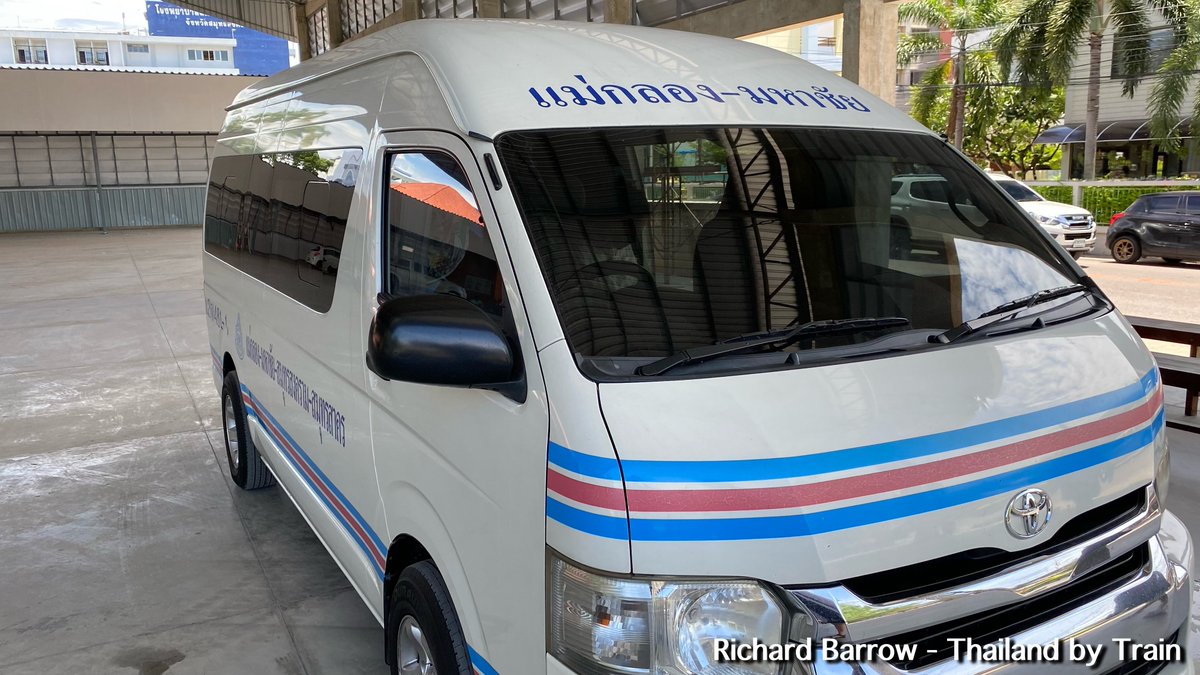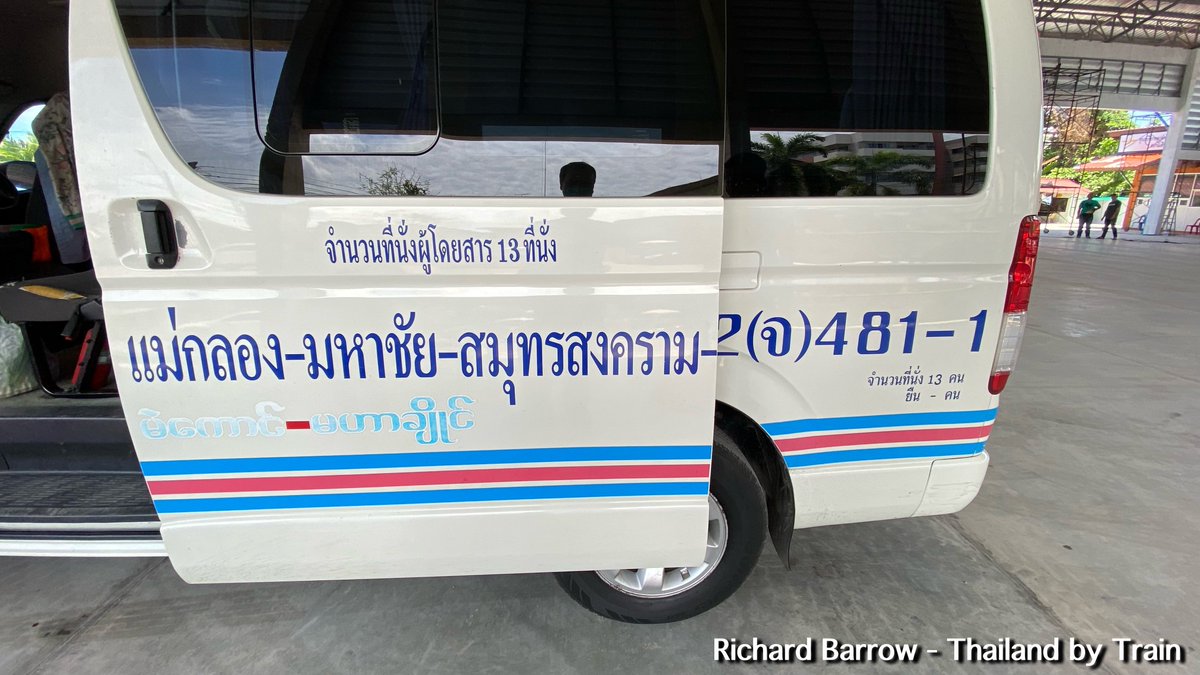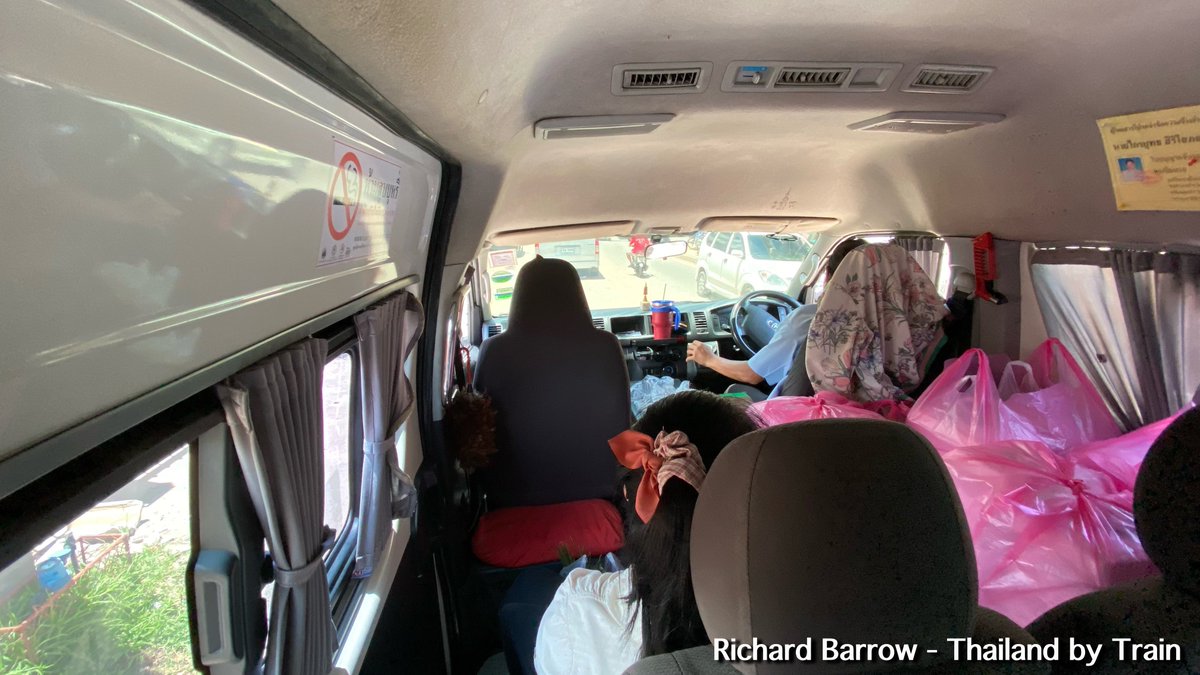 [13] By the time our mini-van got to Samut Sakhon we had missed the train by 5 minutes meaning an hour's wait for the next train. But then we spotted a meter taxi. I checked Google Maps and saw that our home in Samut Prakan was only 45 minutes away. So we did that. Home by 2pm.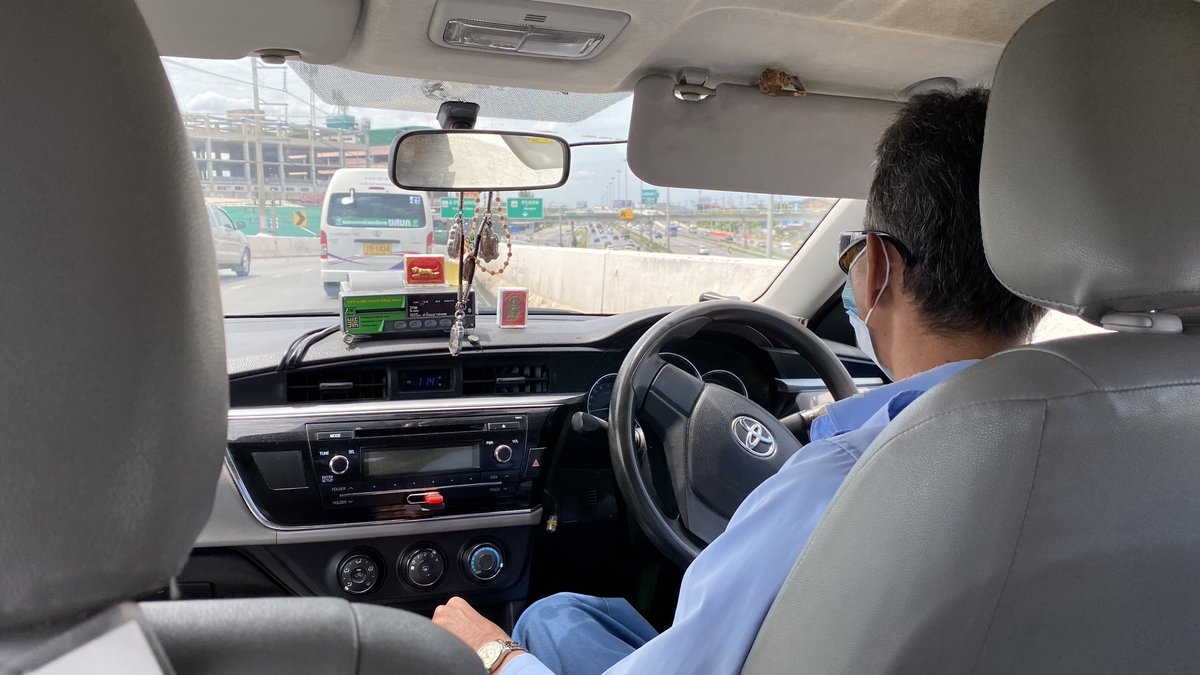 This was the cost
📌 10 Baht: 7:40am train from Wongwian Yai to Mahachai
📌 3 Baht: Cross river ferry in Samut Sakhon
📌 10 Baht: 10:10am train from Ban Laem to Maeklong
📌 30 Baht: Mini-van from Samut Songkhram to Samut Sakhon
📌 340 Baht: Meter taxi from Samut Sakhon to my home