Kiha-183 Excursion Train to Ratchaburi
Good morning from Bangkok Railway Station (Hua Lamphong). Today I'm on the Kiha-183 excursion train to Ratchaburi. The following are the photos and text that I tweeted live during the trip.
DATE OF TRAVEL: 5th March 2023
The State Railway of Thailand are now planning on doing one-day excursions every weekend to destinations and festivals. This weekend is to Ratchaburi. Next weekend is to Chachoengsao and the weekend after is to Phetchaburi. Click for more information: thaitrainguide.com/excursion-trai…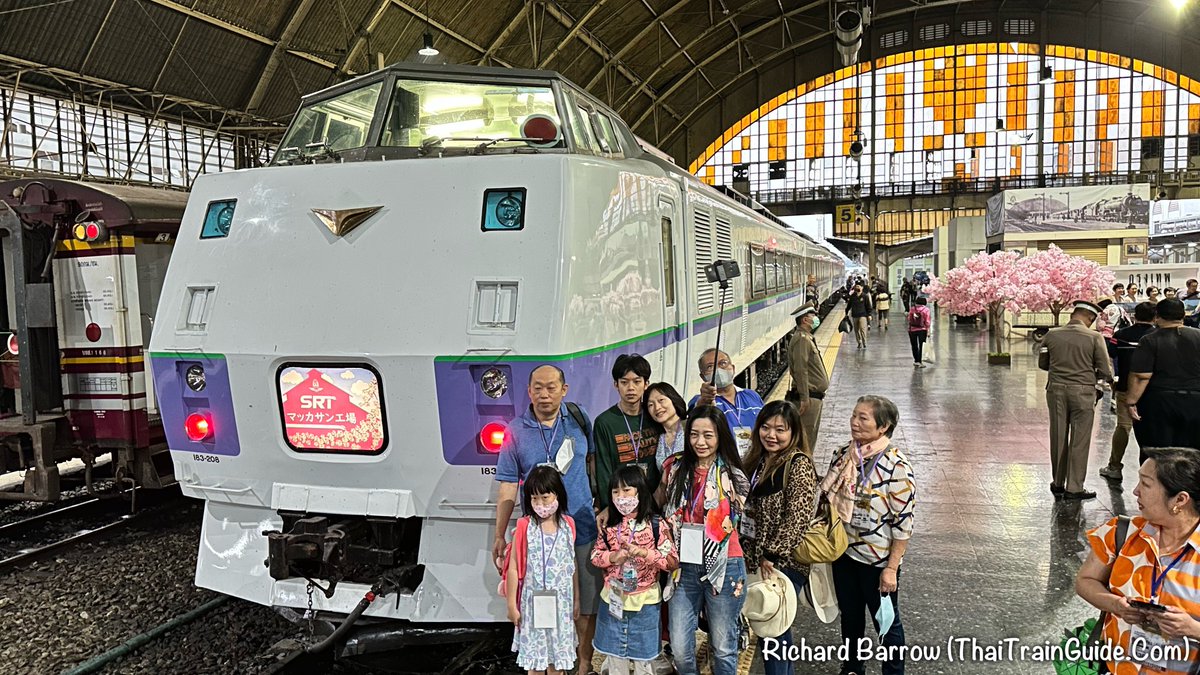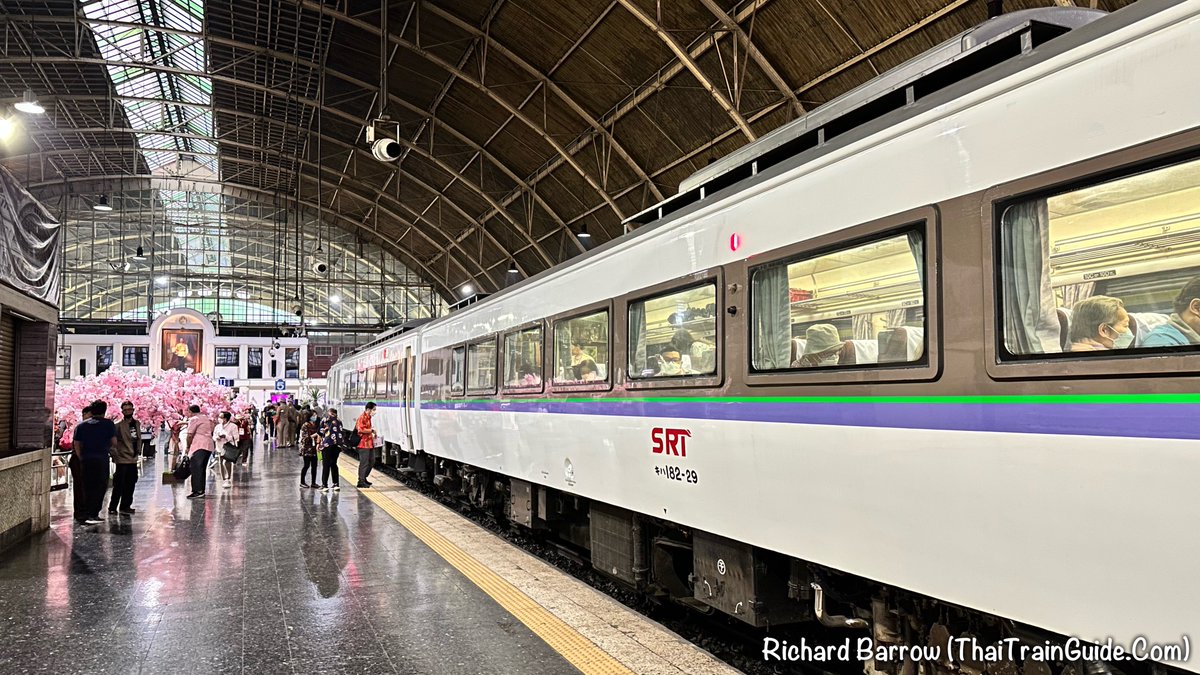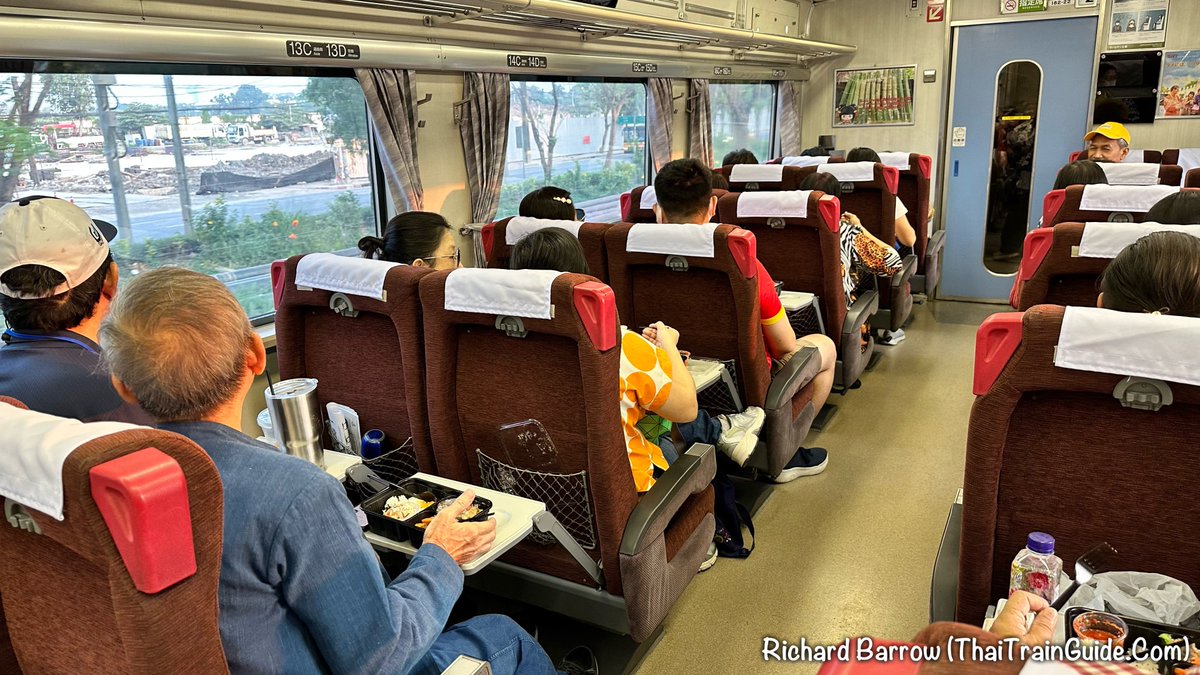 The price of the ticket on the Kiha-183 excursion train varies each time. Today's trip is 1,499 Baht which includes breakfast (see photos), lunch and a coach tour. The Phetchaburi trip is 699 Baht as it only includes drinks and snacks.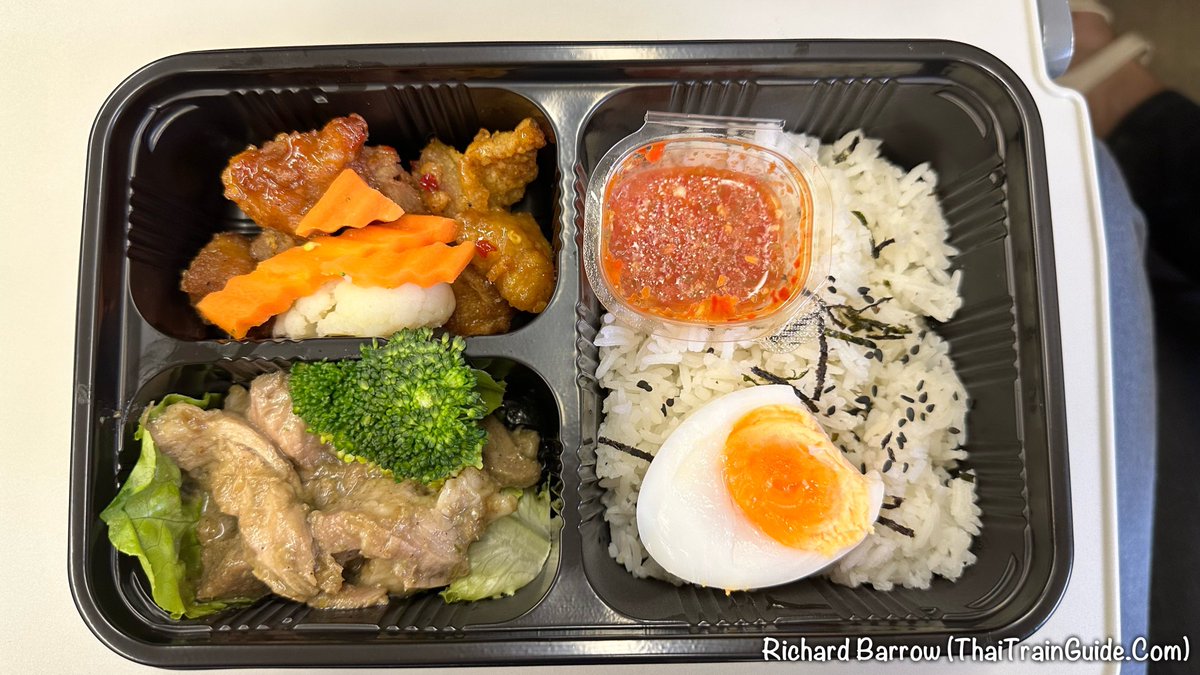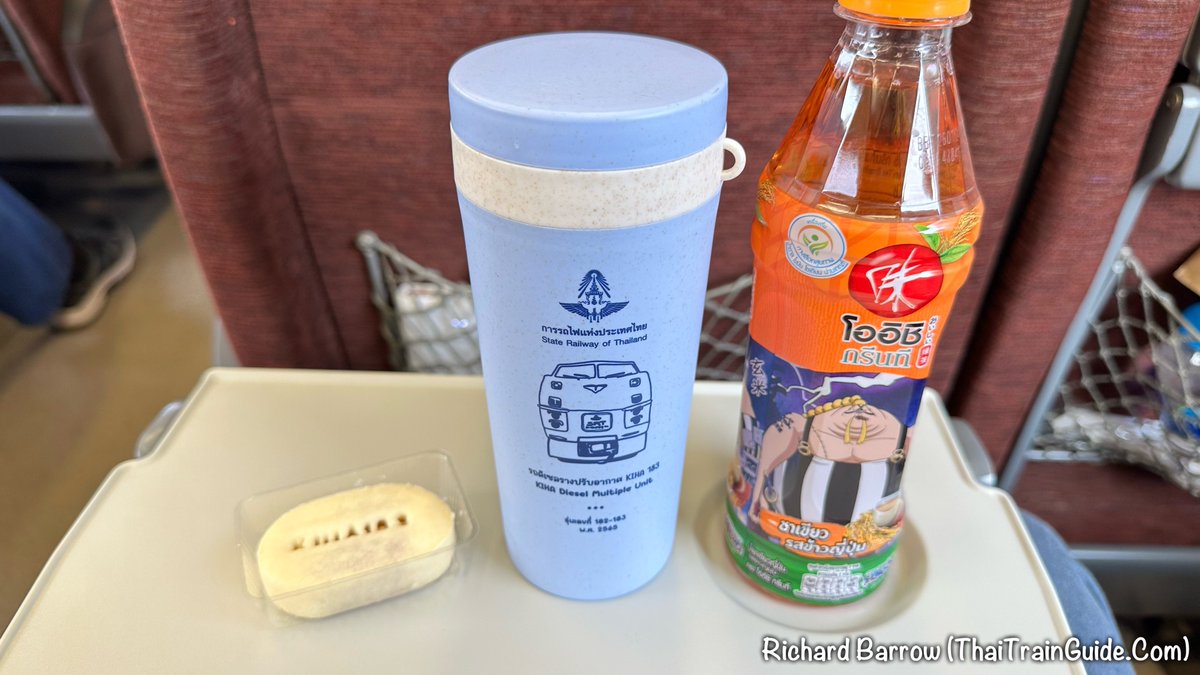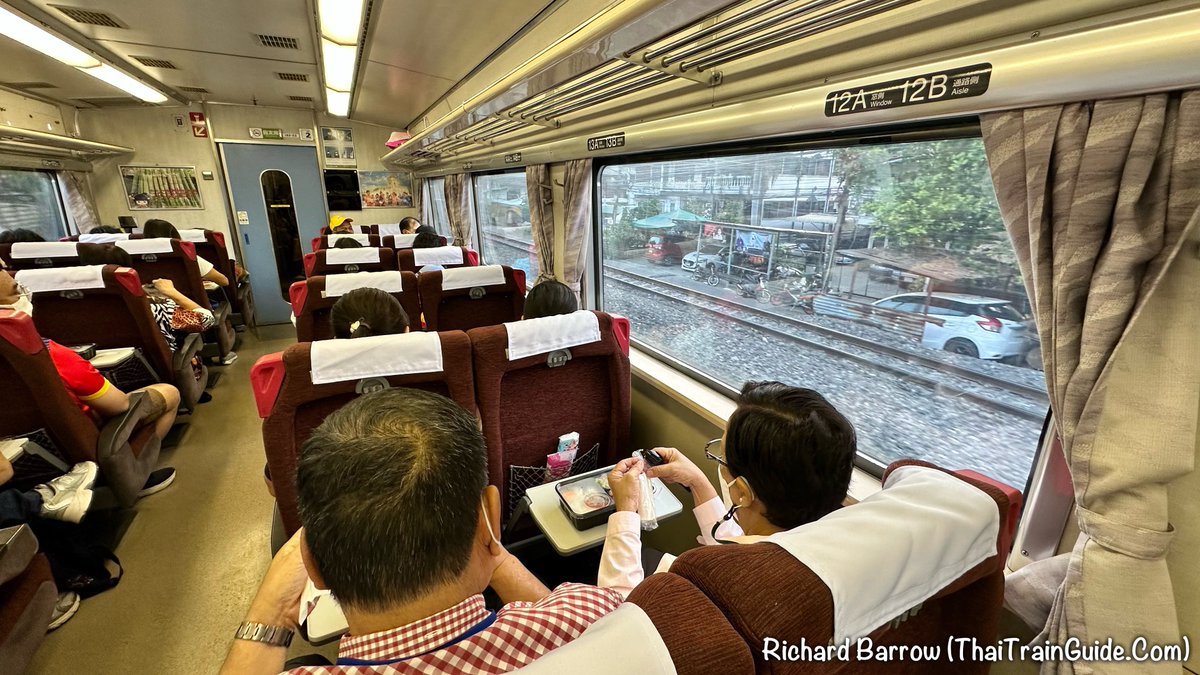 Our first stop in Ratchaburi was at Chulalongkorn Bridge. The railway bridge was built in 1901. They are now building a new bridge as part of the double track project. However due to unexploded bombs in the river they had to build it without putting pillars into the water.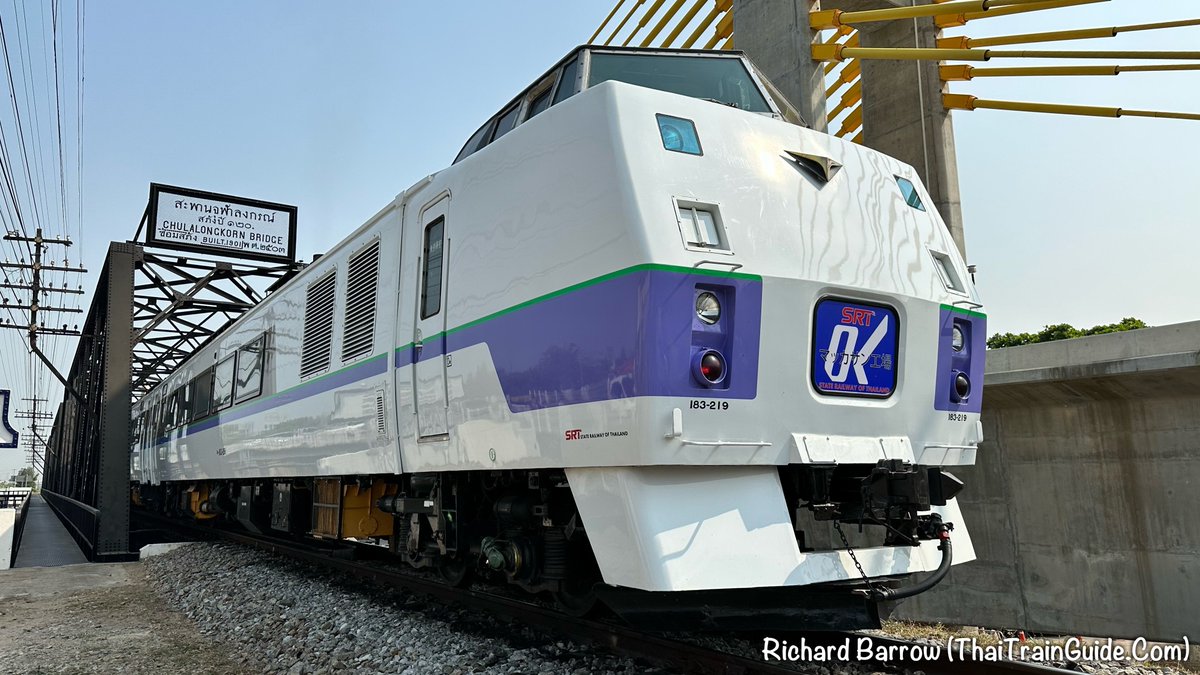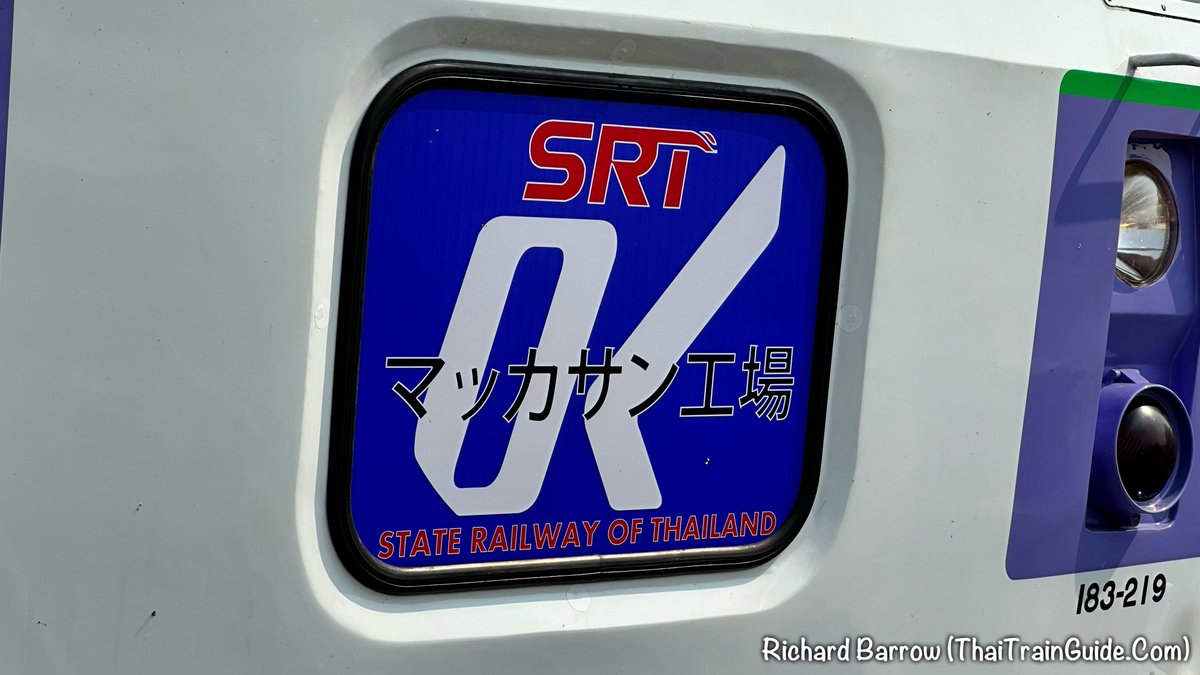 Our second stop was at Ratchaburi National Museum. Here were entertained by the local school students who put on a wonderful cultural performance.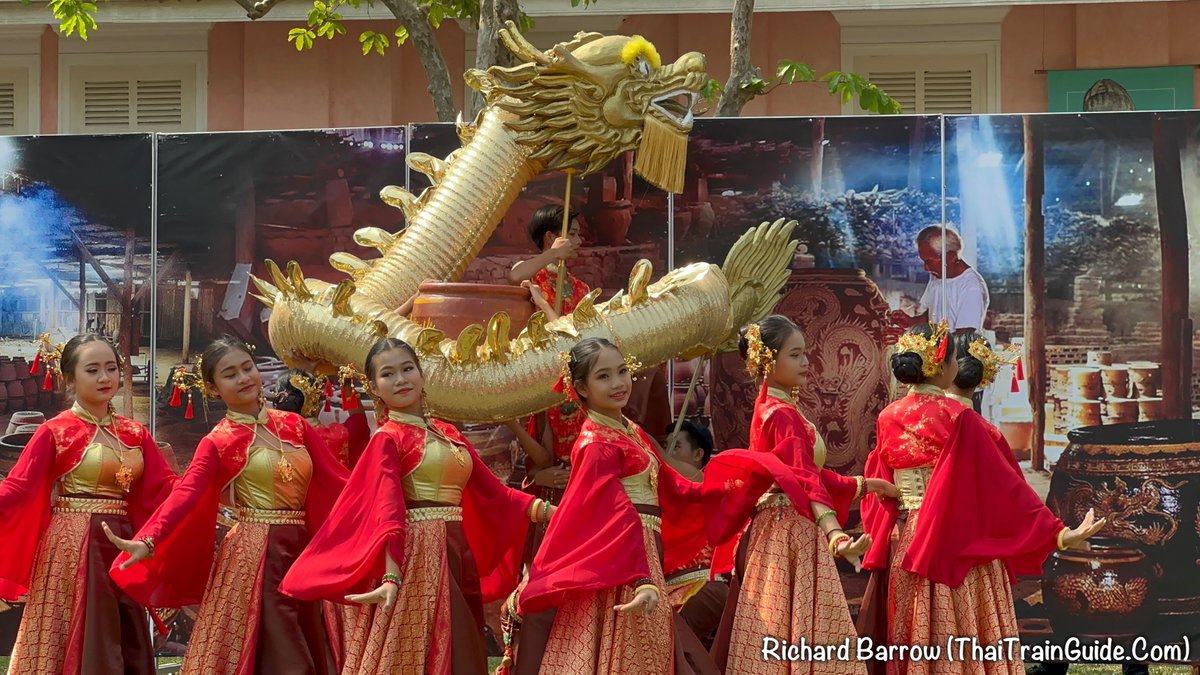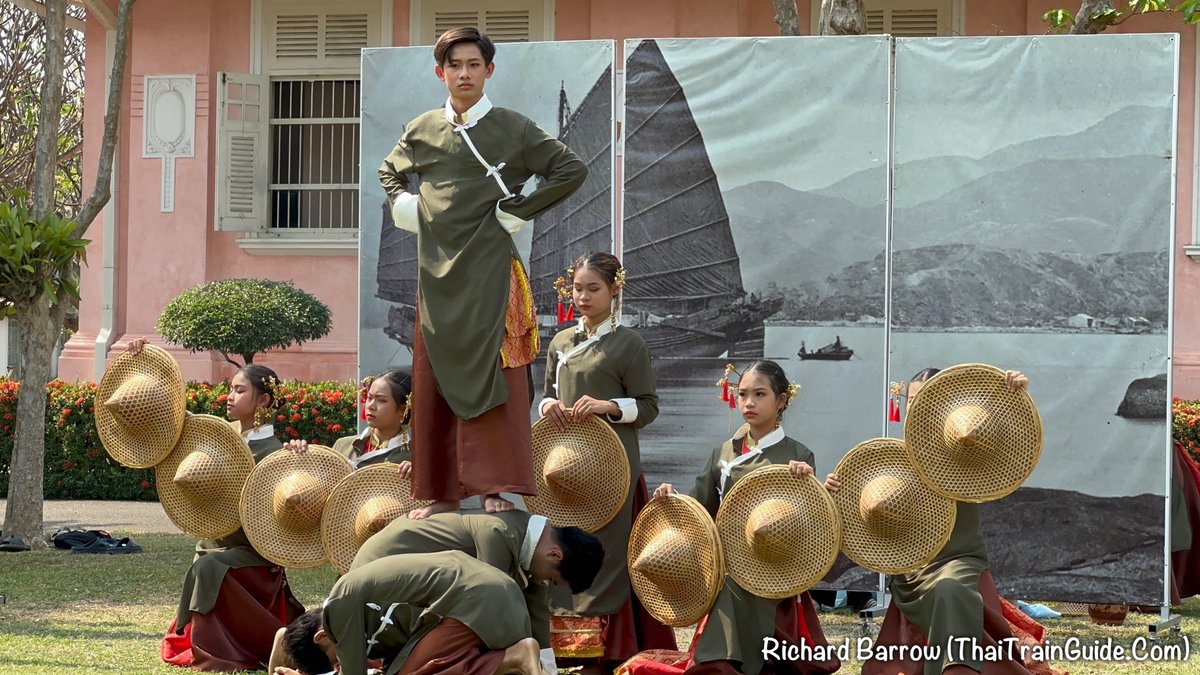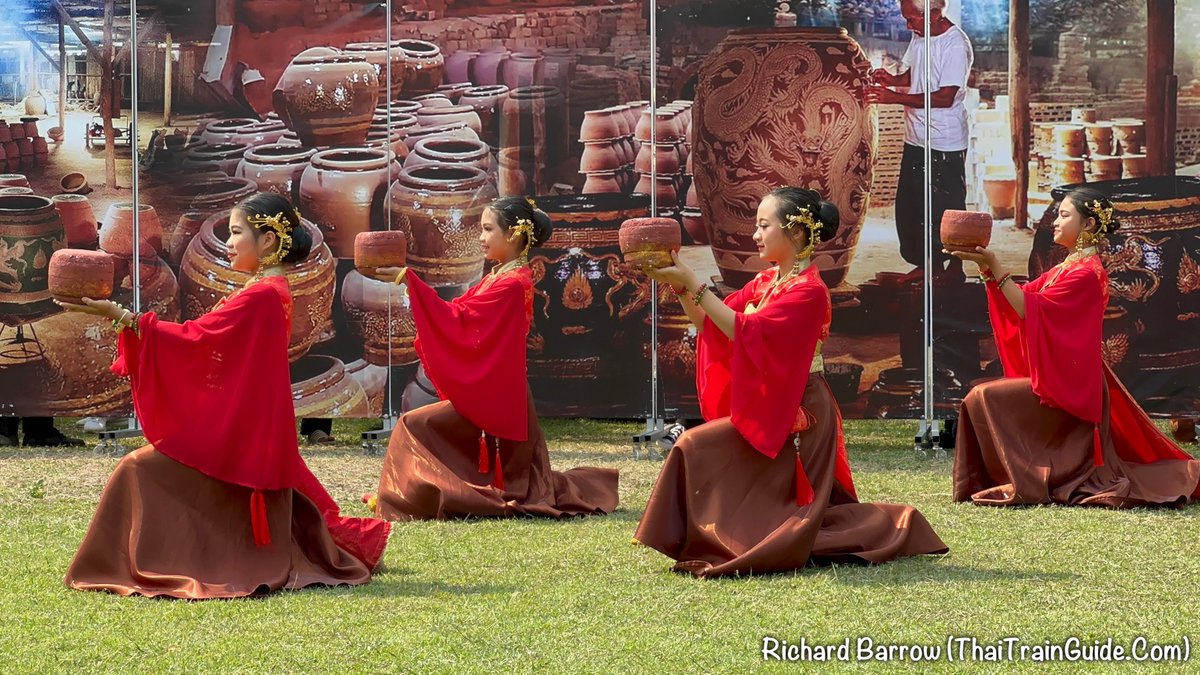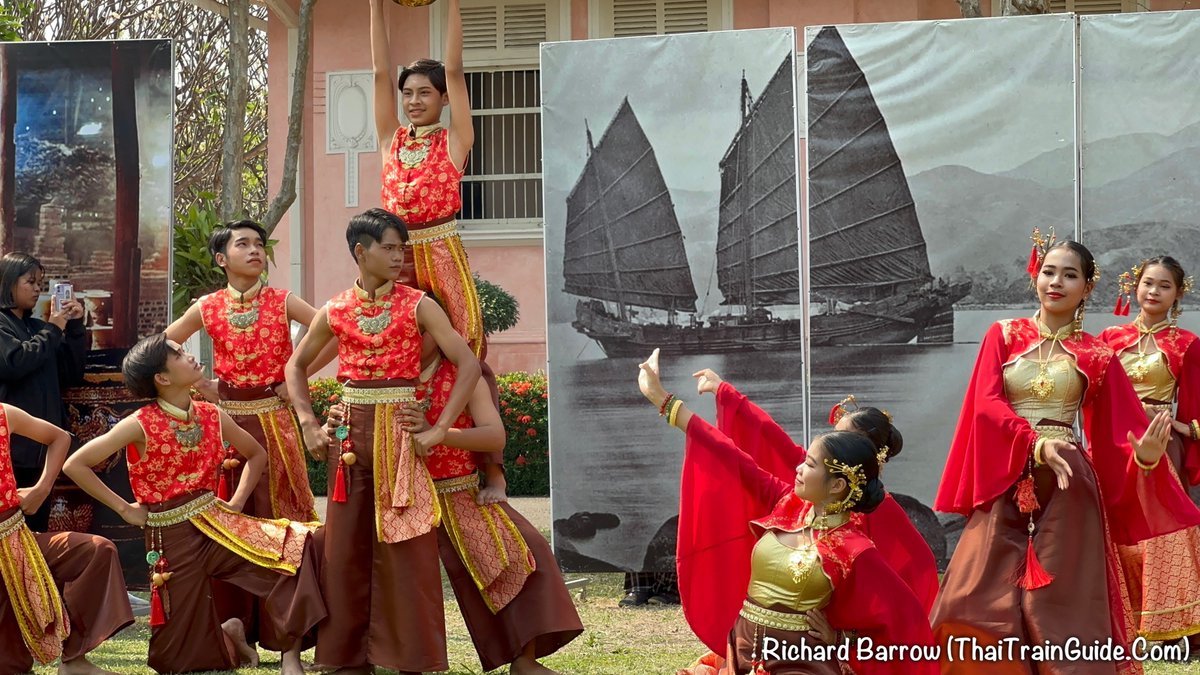 We were also given 30 minutes to visit the national museum. The entrance fee is included in the train ticket. These museums are always a good place to start whenever visiting a new province.
📍MAP: maps.app.goo.gl/AZWy6sA8cXoKxT…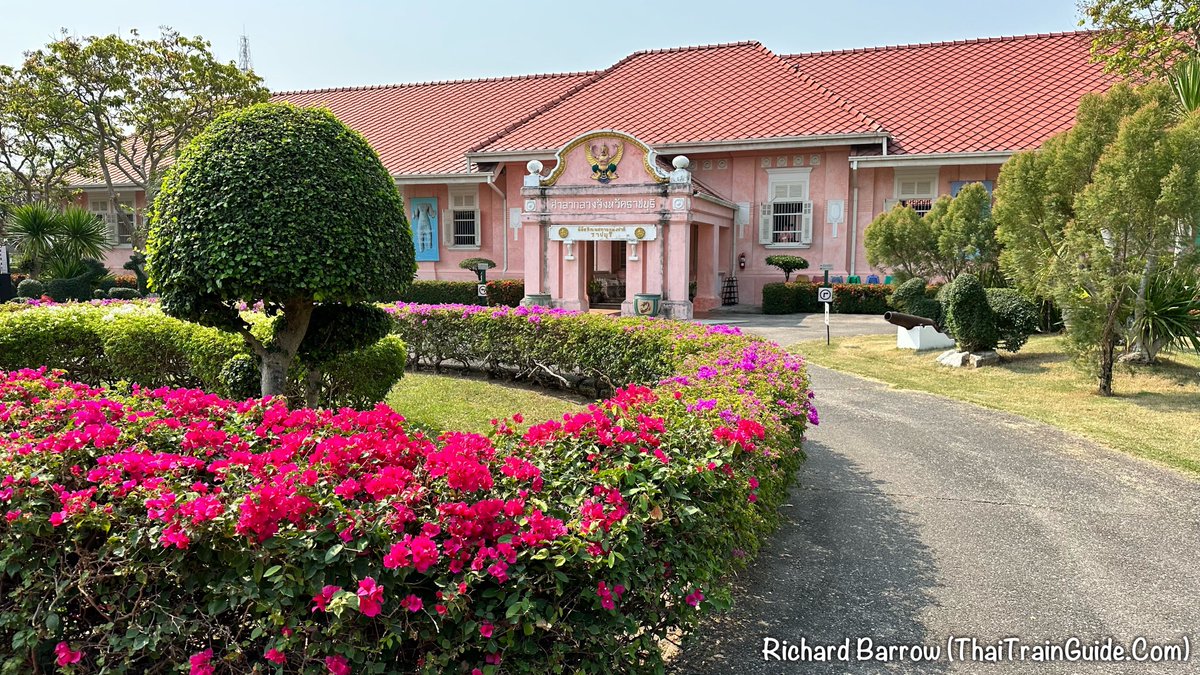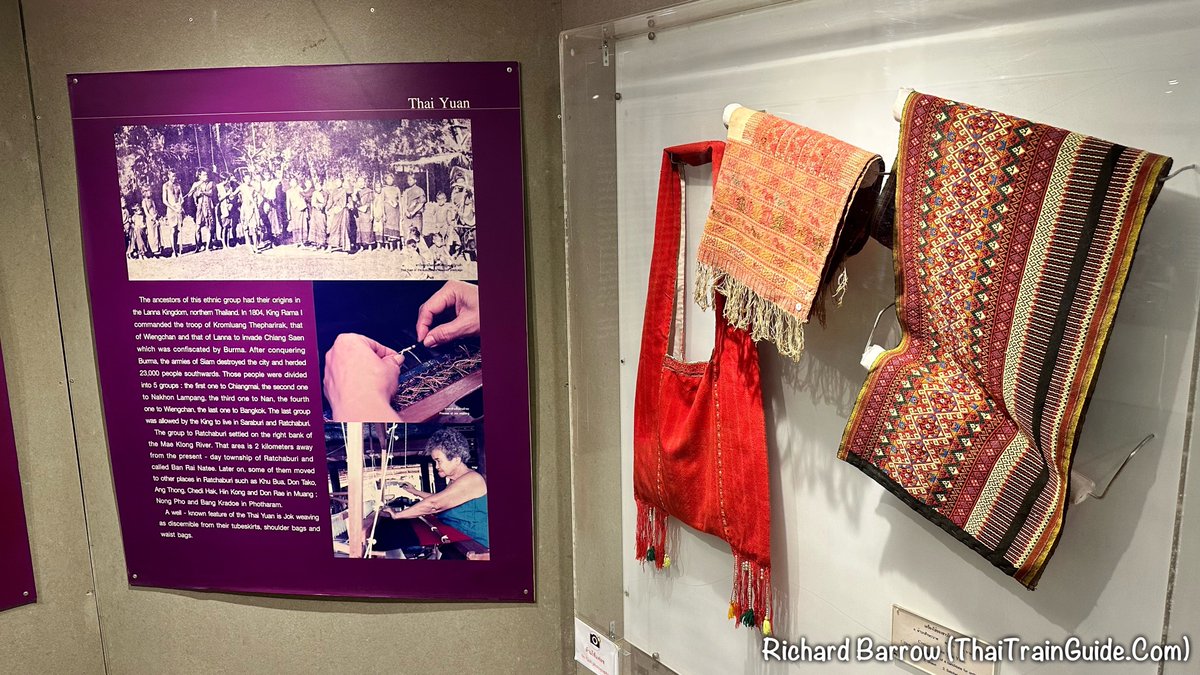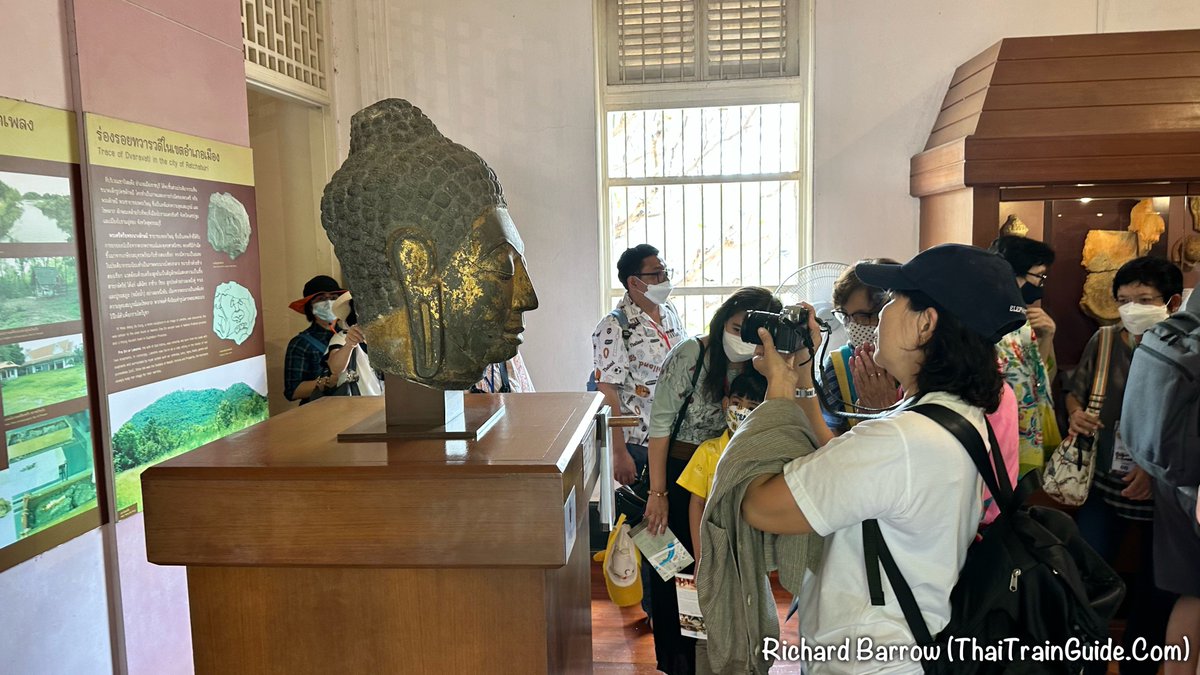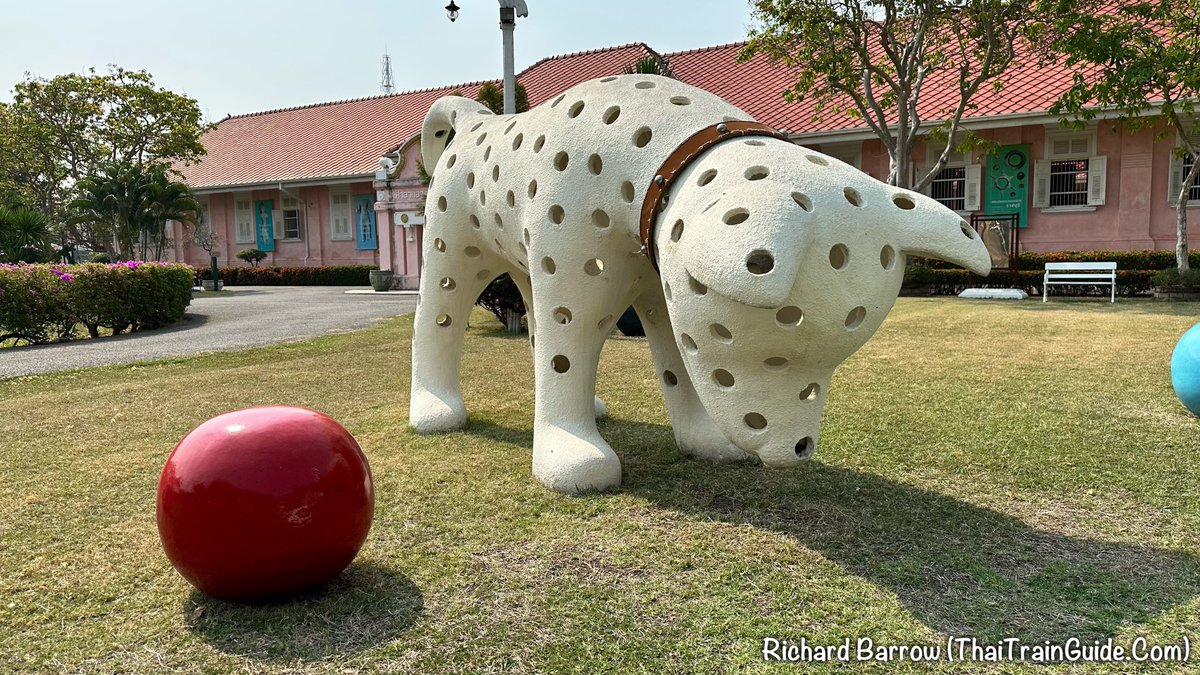 Our lunch today was a buffet meal. With 226 passengers this is the quickest and easiest way to have lunch. Again this meal is included in the train ticket.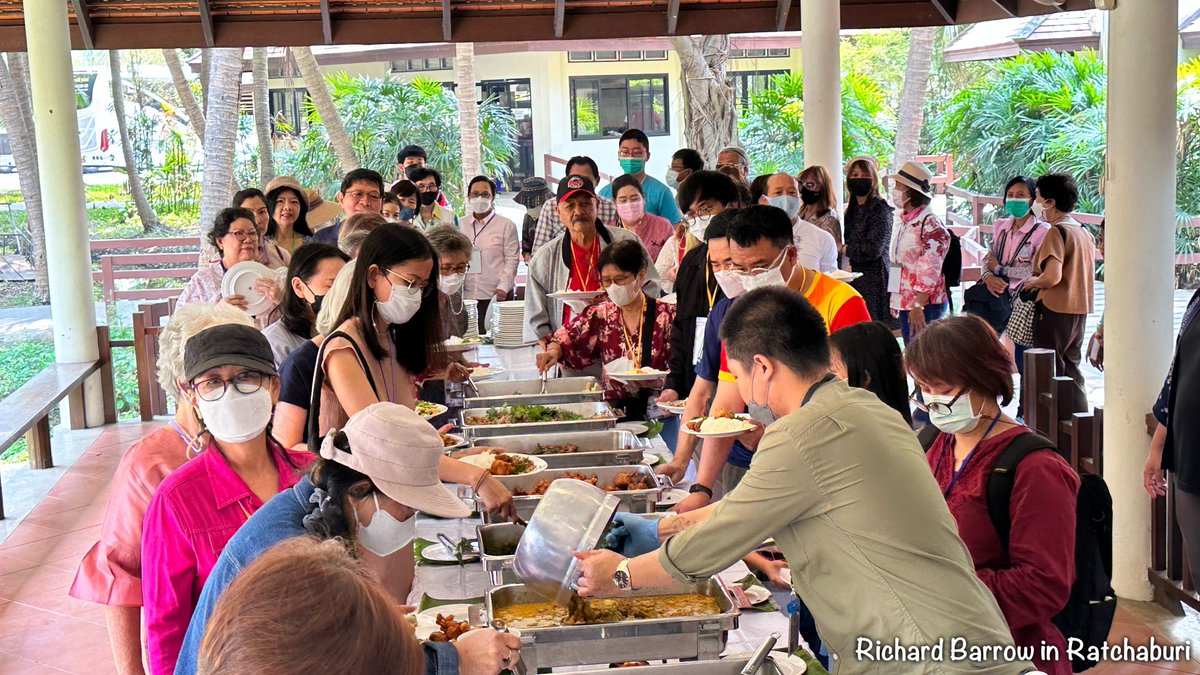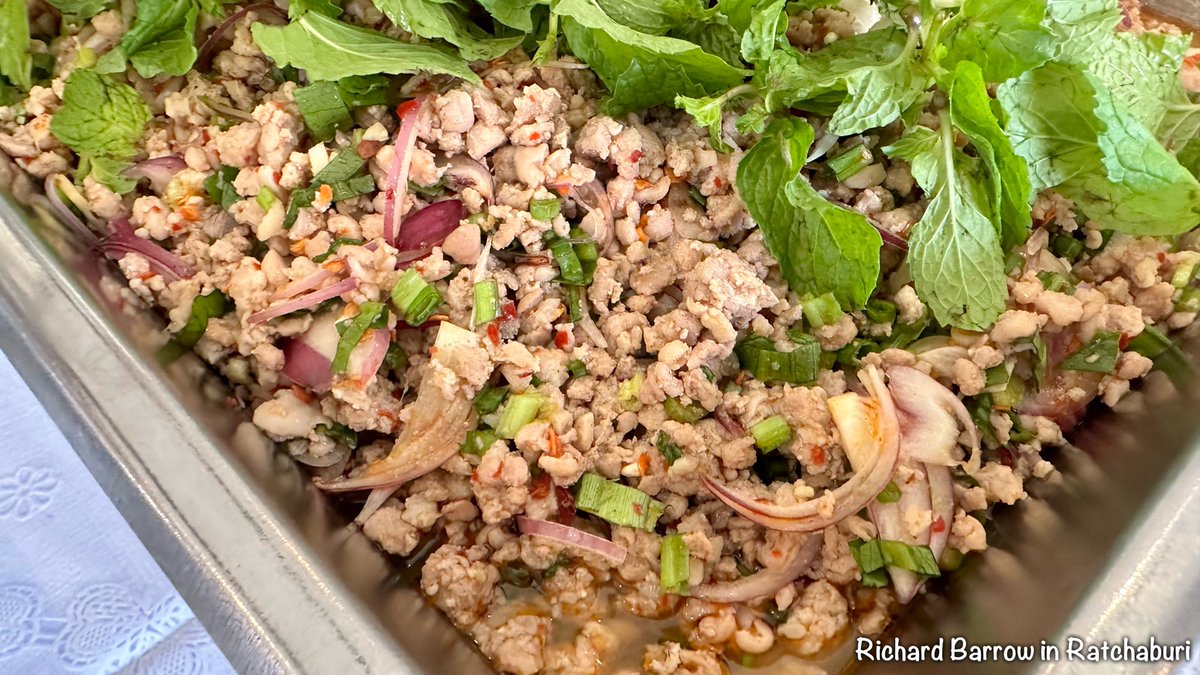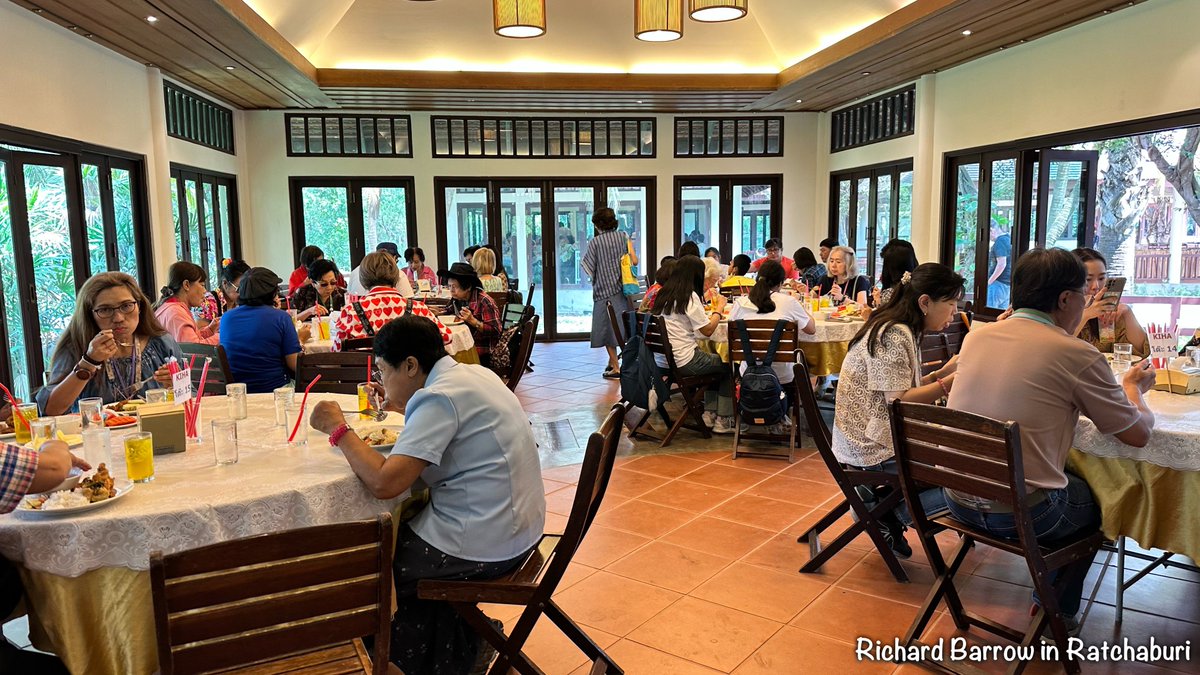 After lunch we visited Wat Khanon Nang Yai Museum in Photharam District of Ratchaburi Province. The museum is about the shadow puppets. Some of them are well over a hundred years old. They are intricately carved from leather and then painted.
📍MAP: maps.app.goo.gl/ssds71VzMTwQ8p…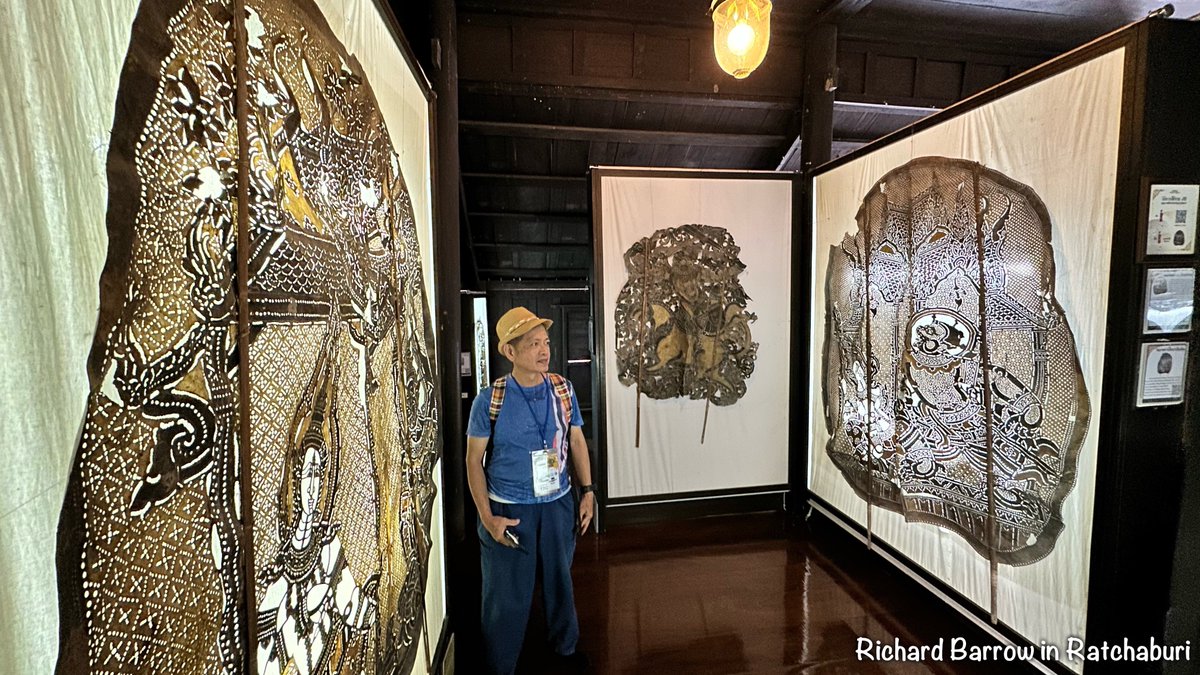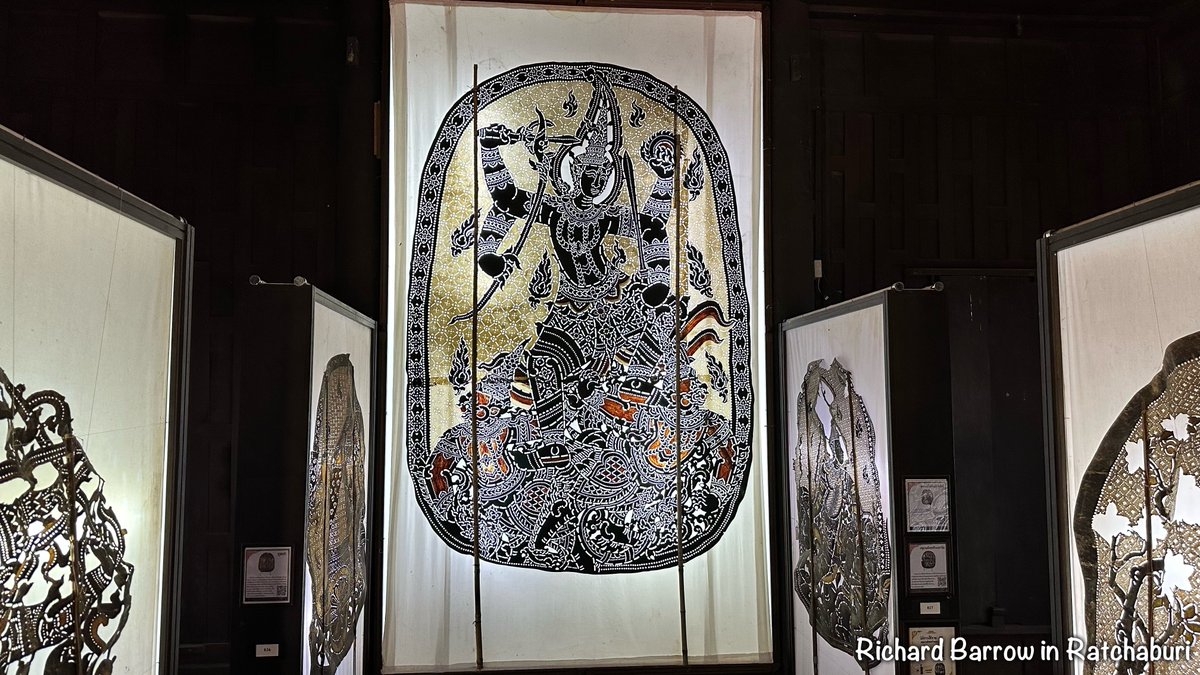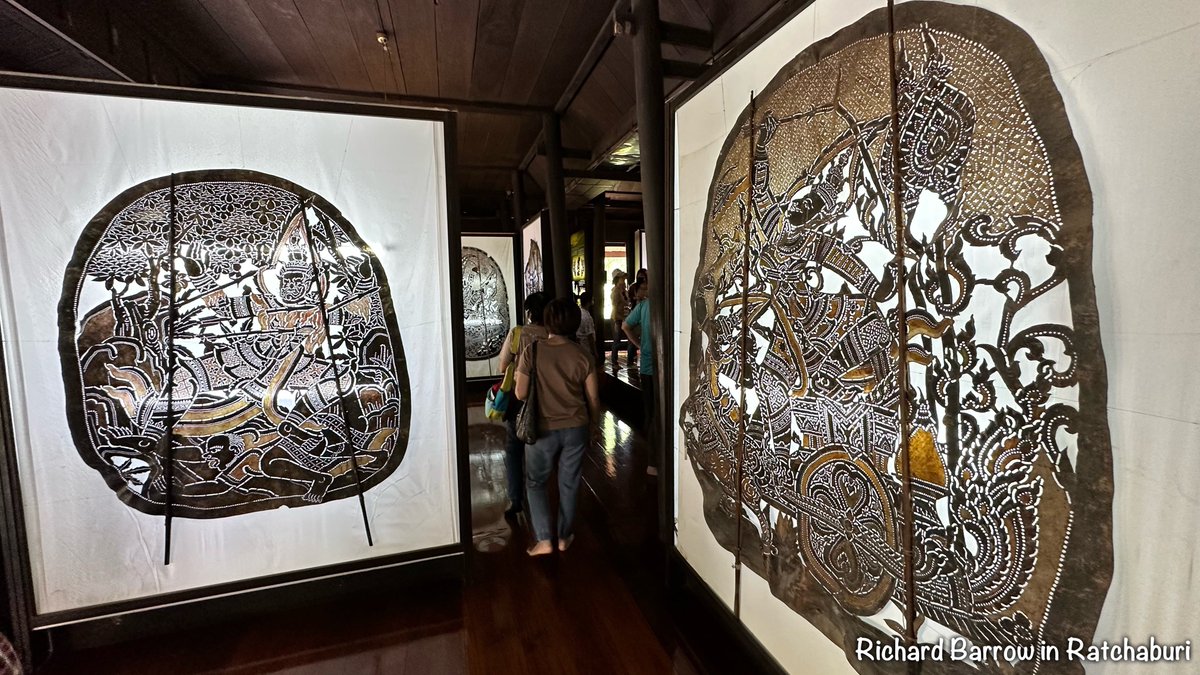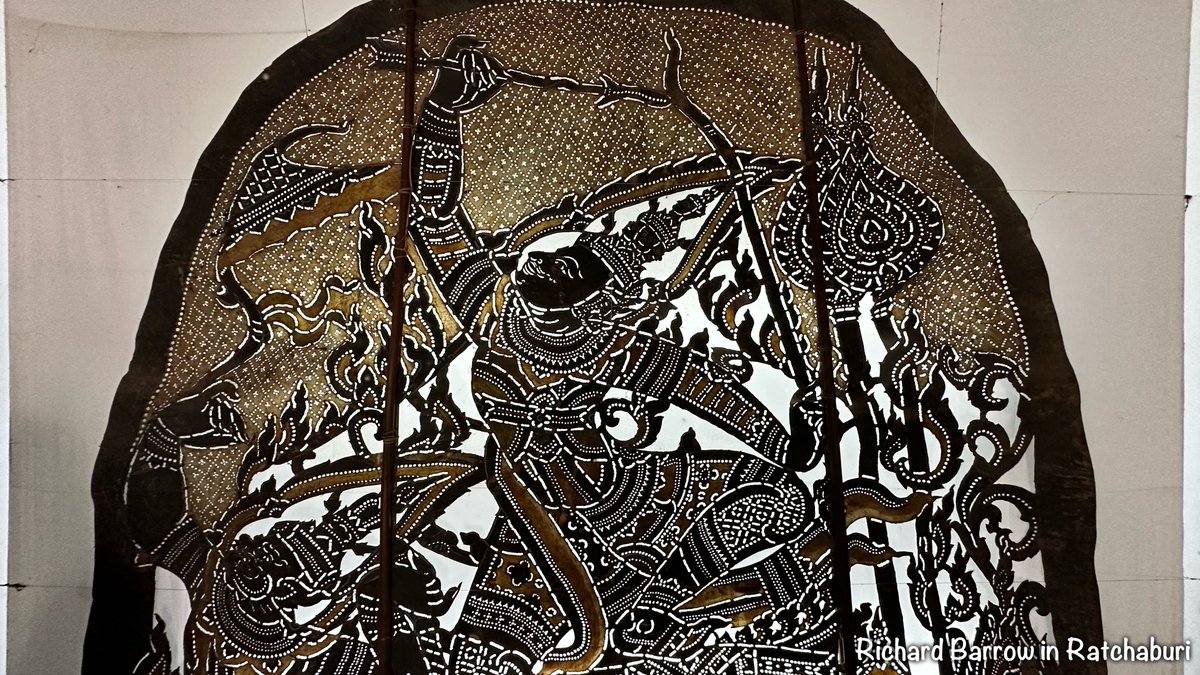 Definitely the highlight of a visit to Wat Khanon at the weekend is the shadow puppet show. It first started here during the reign of King Rama V and they are skill keeping the art form alive through the generations.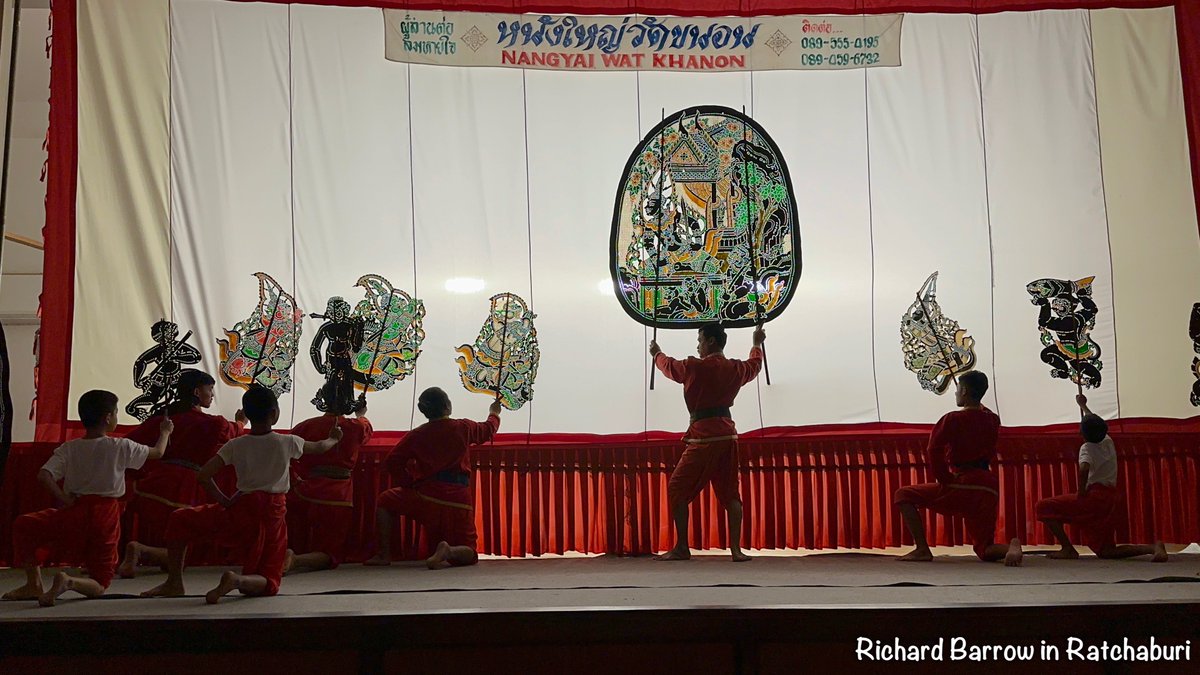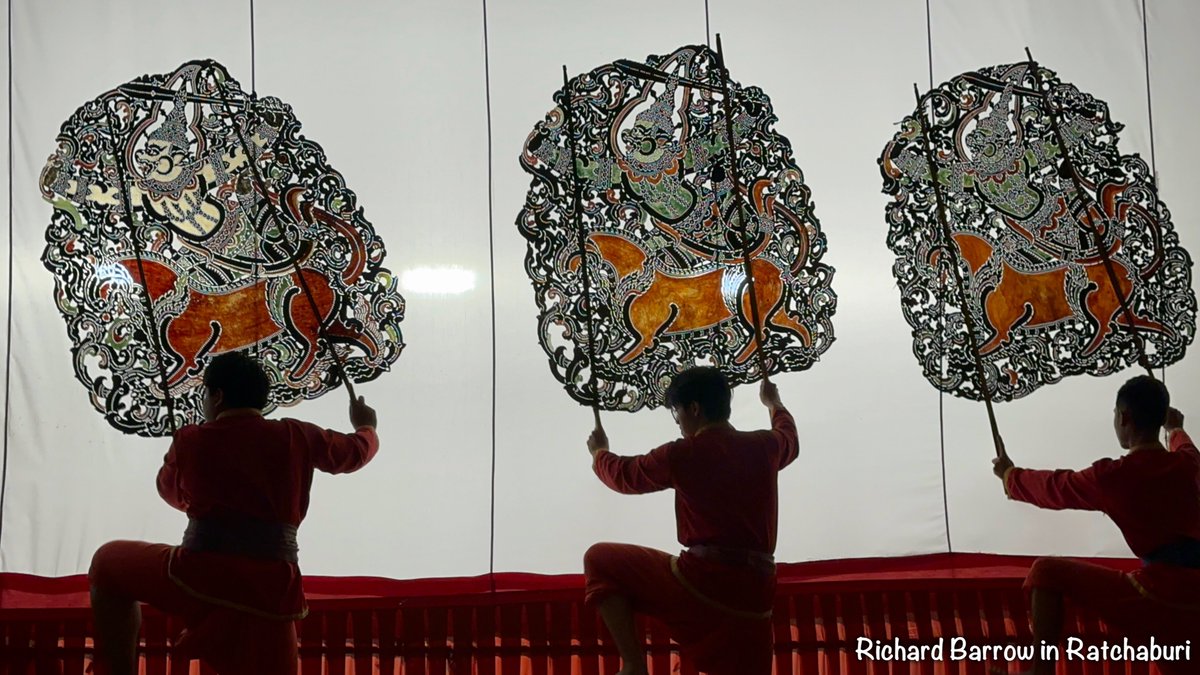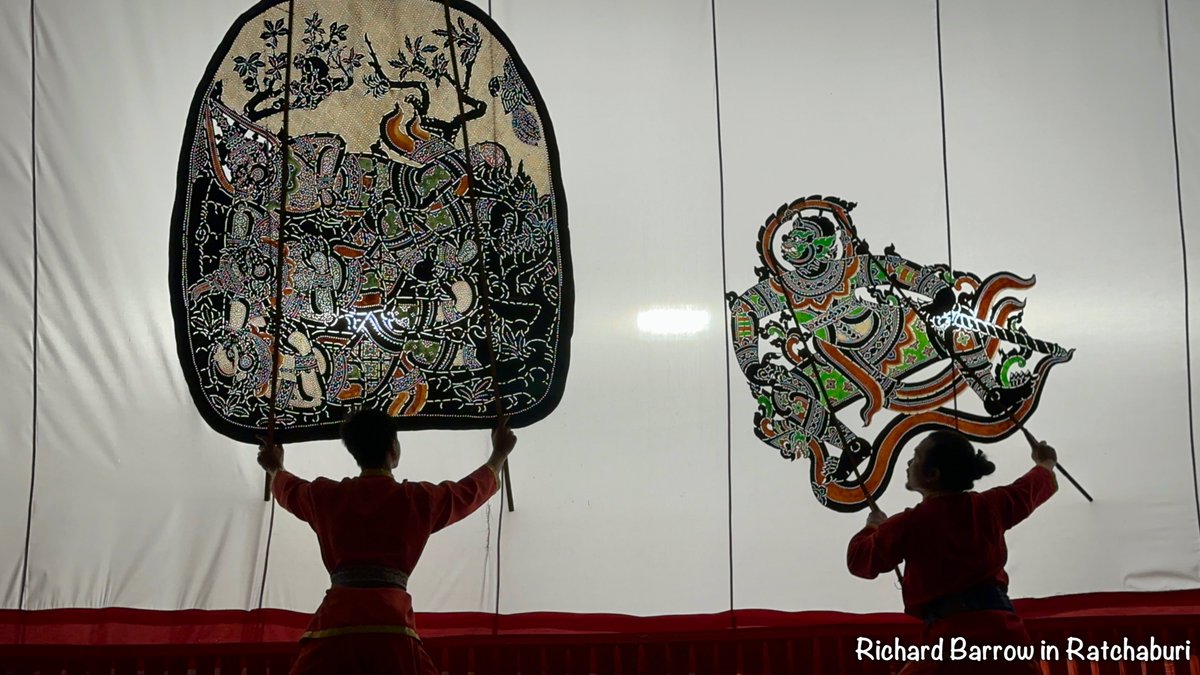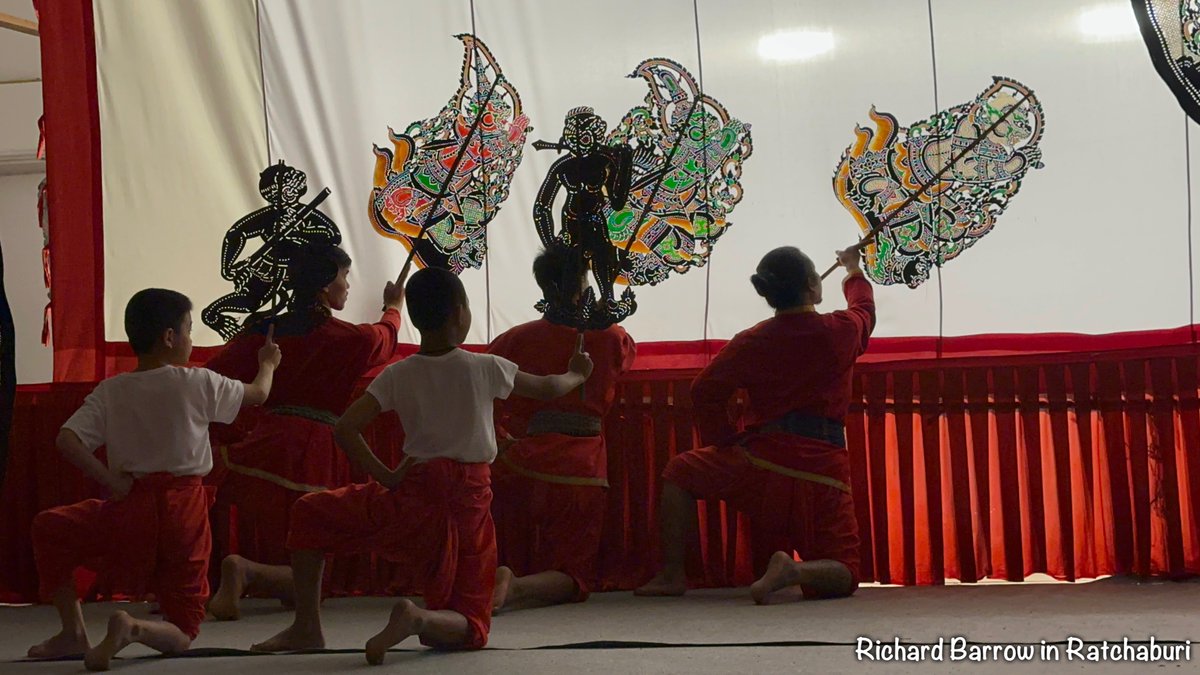 Our next stop in Ratchaburi was at The Story of the Ong Jar. Here we learned about the history of the Ong water jars and also had a go at painting small Ong jars. The price of admission and workshop was included in our train ticket.
📍MAP: maps.app.goo.gl/x9ctr5YdYvNTCn…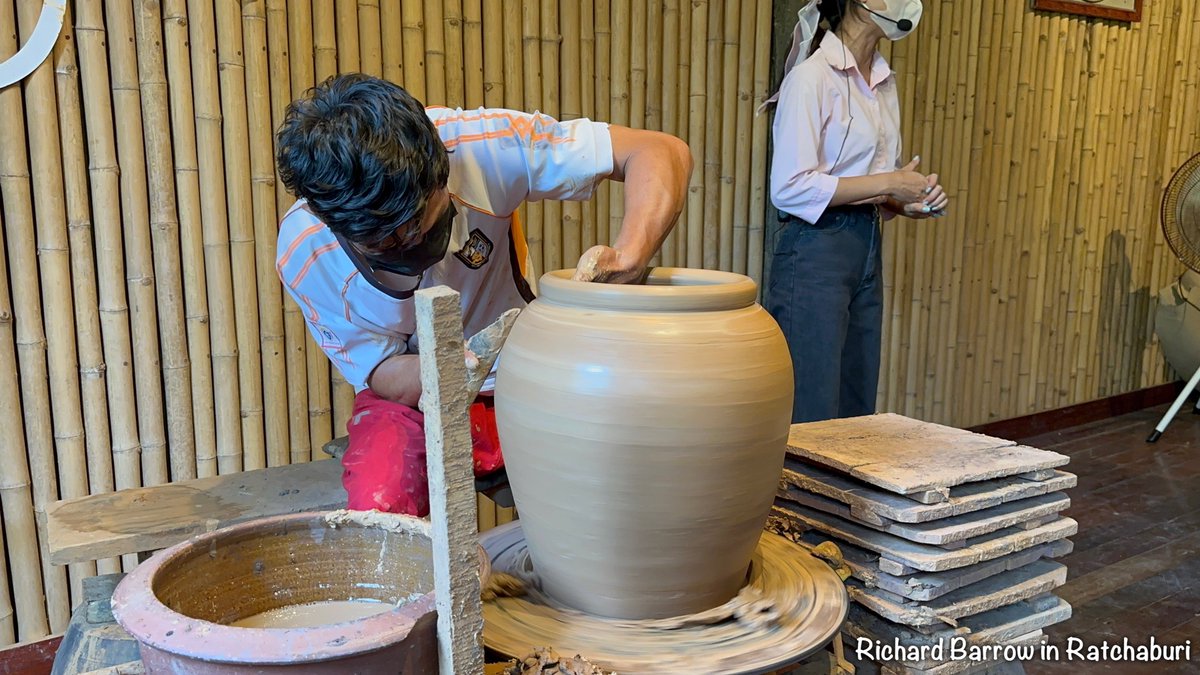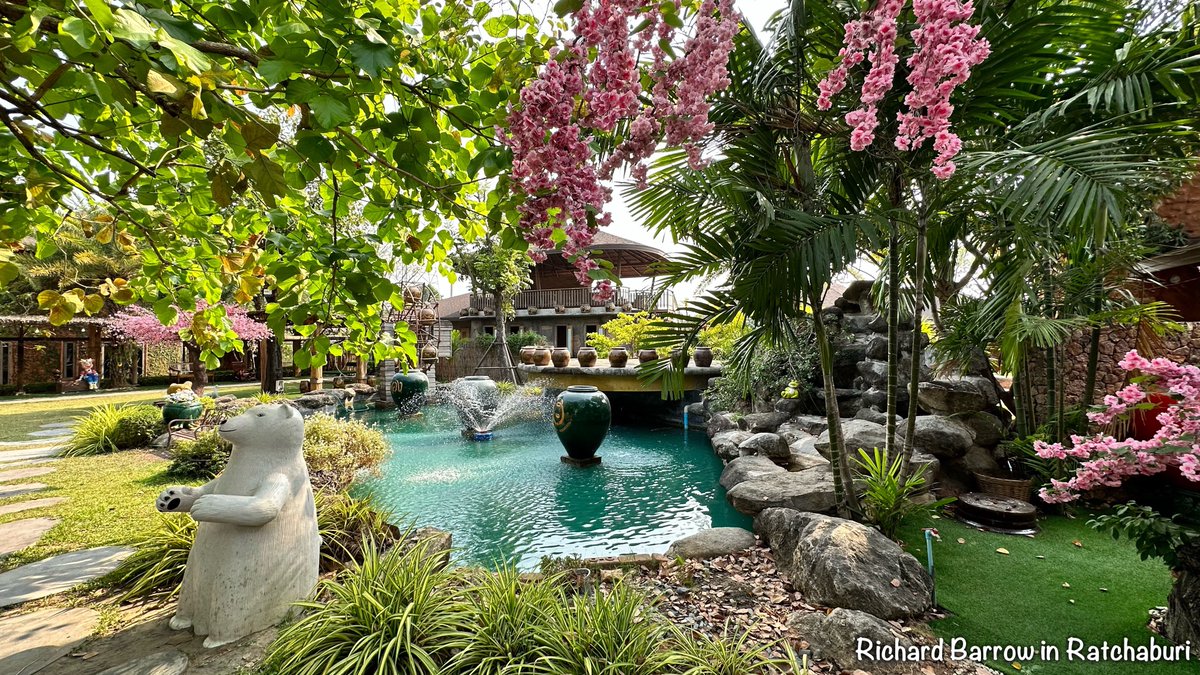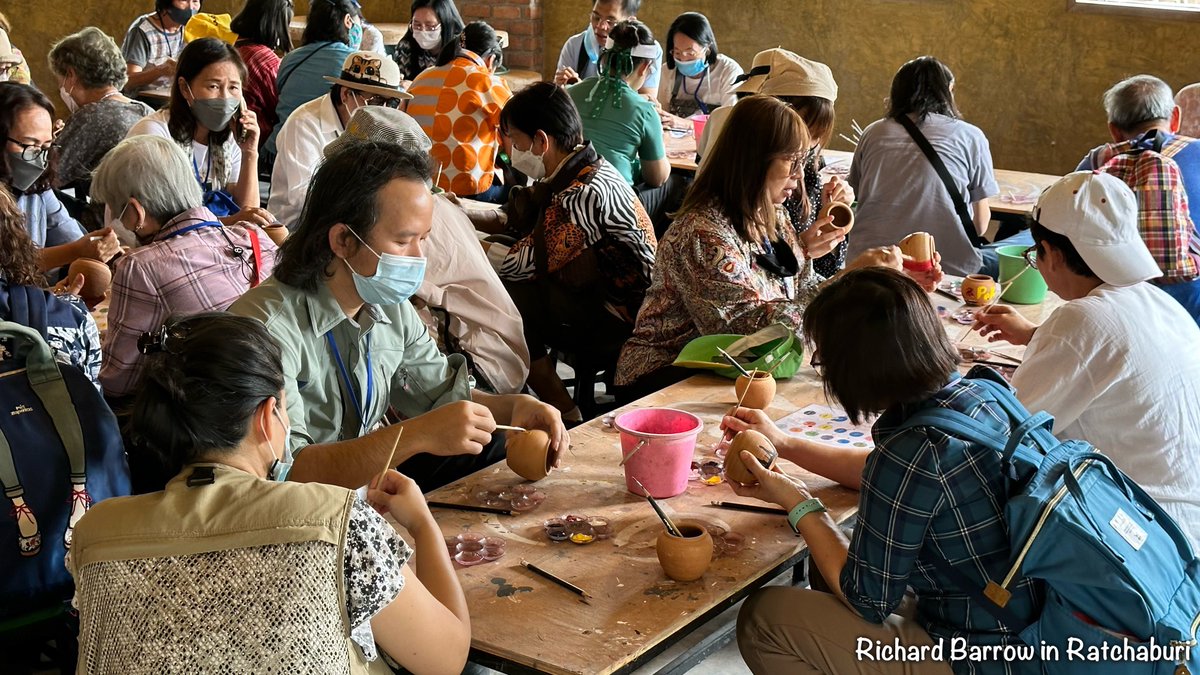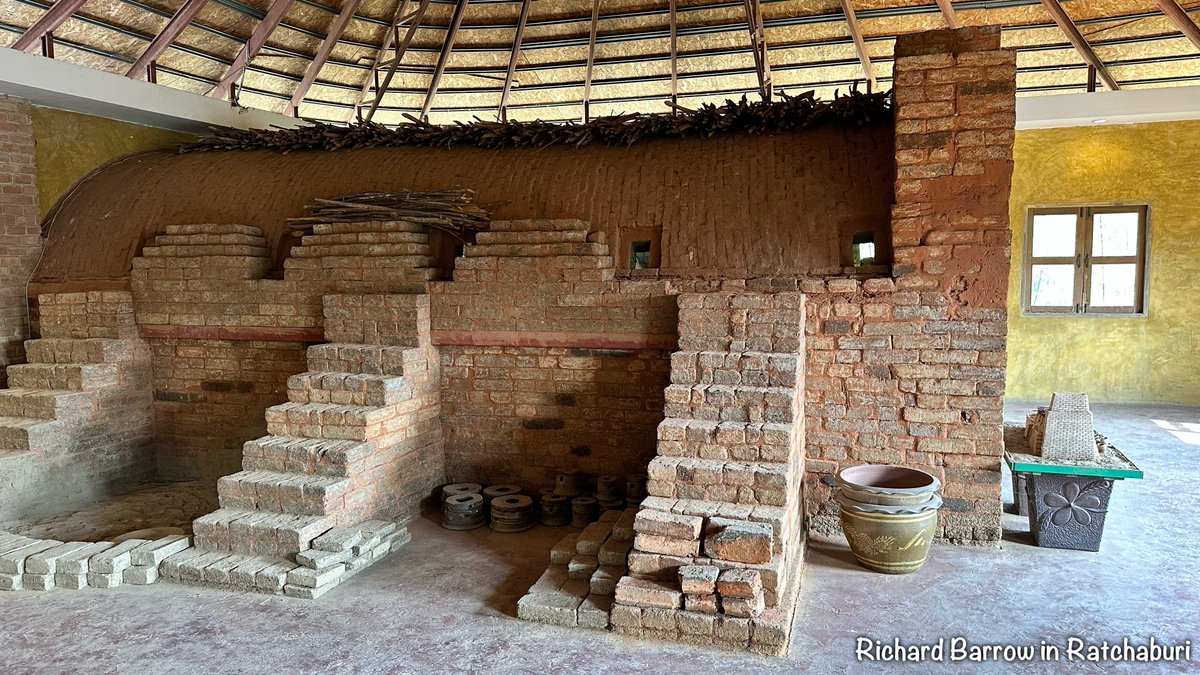 Our final stop in Ratchaburi was at the Khu Bua Community Market at Wat Khlong. This was another chance to buy some more food. I liked how many of the food products were served in natural containers.
📍MAP: maps.app.goo.gl/DfoVuqLz2Rufco…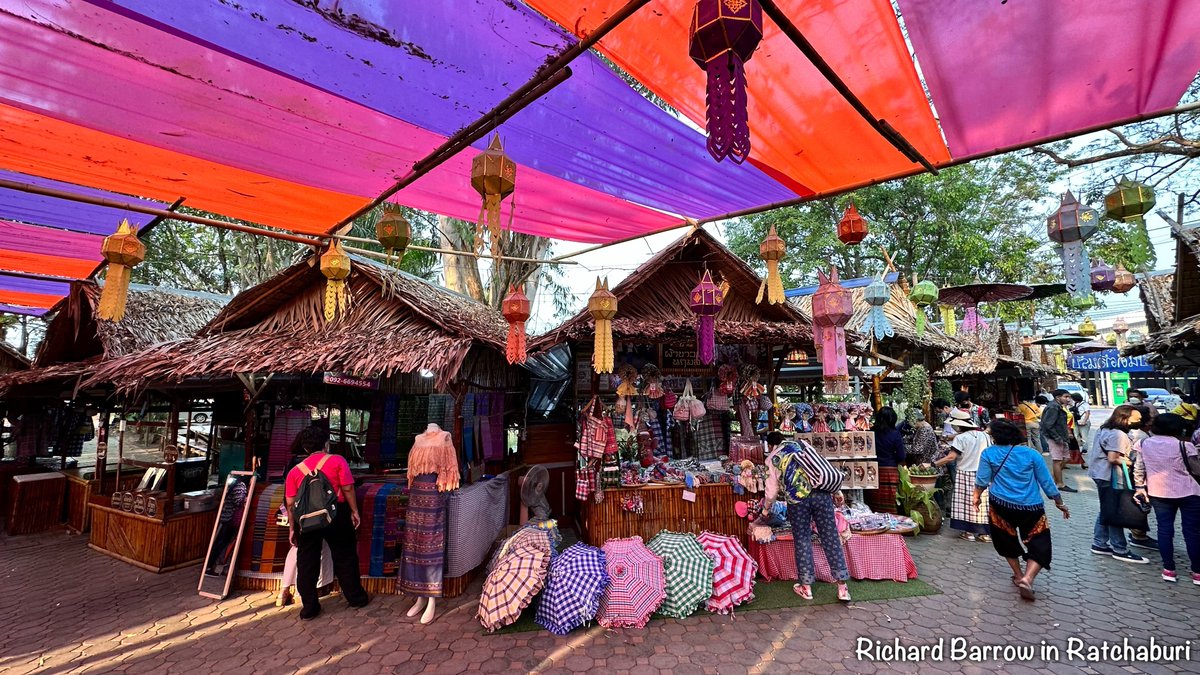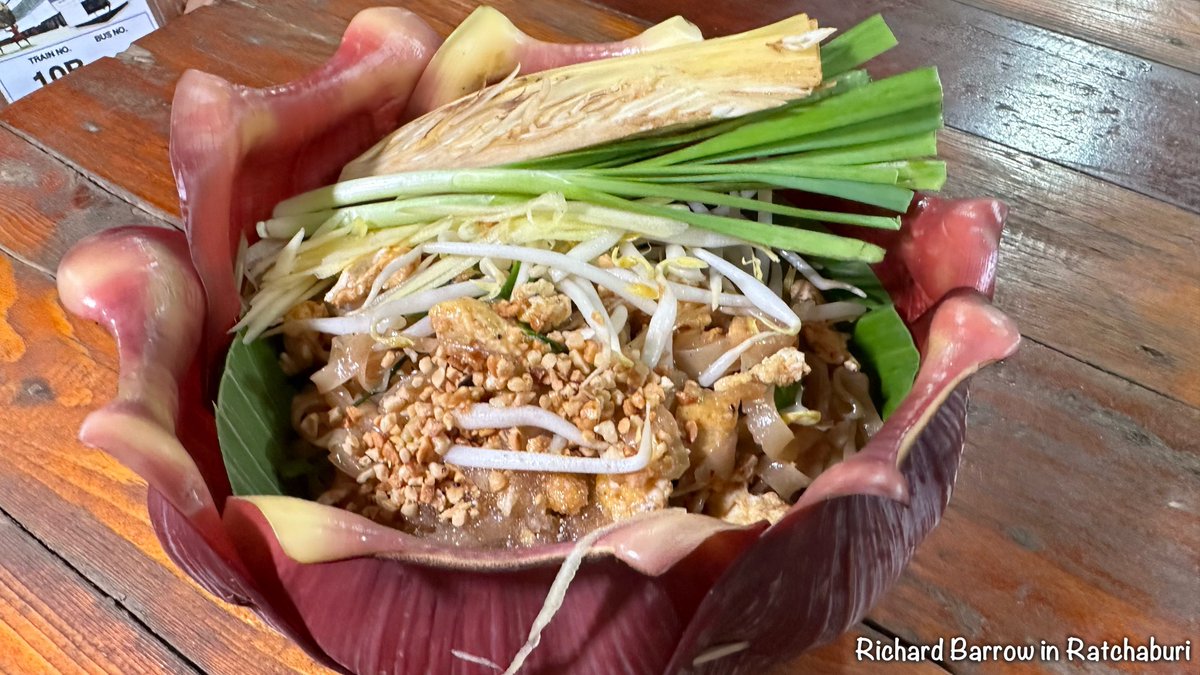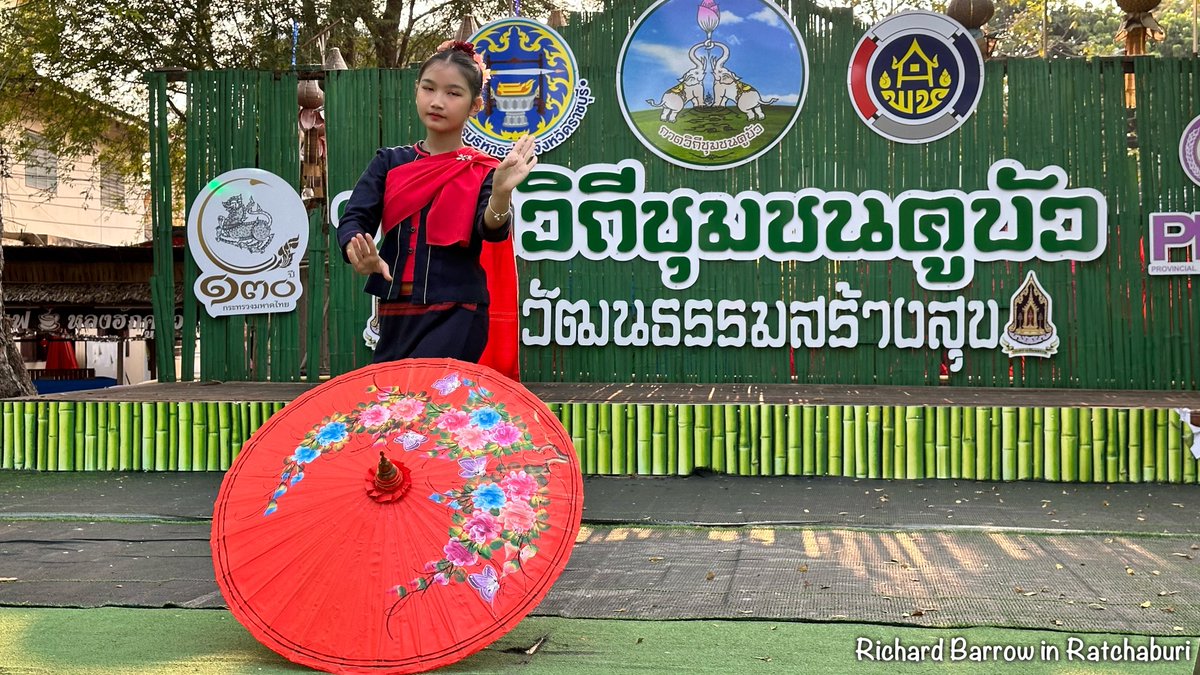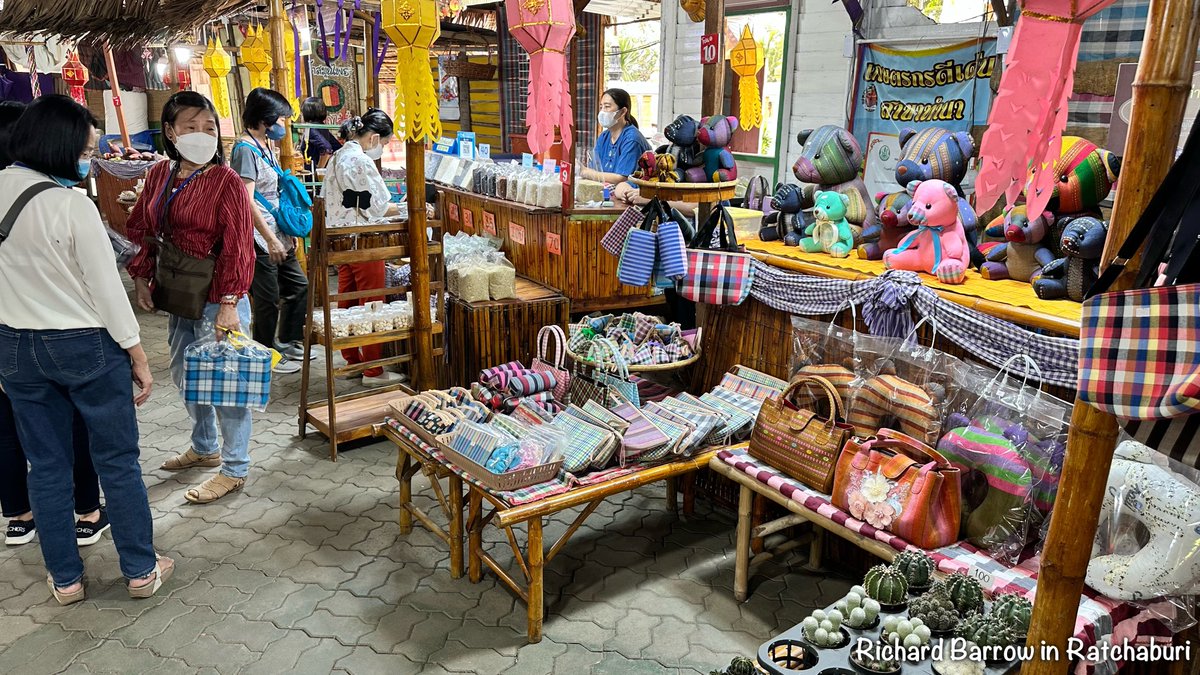 We are now back on the Kiha-183 train and making our way back to Bangkok. On the train they served us a meal of pork and egg cooked in five spices, Panang Curry, and grilled chicken. Again all of this is included in the train ticket.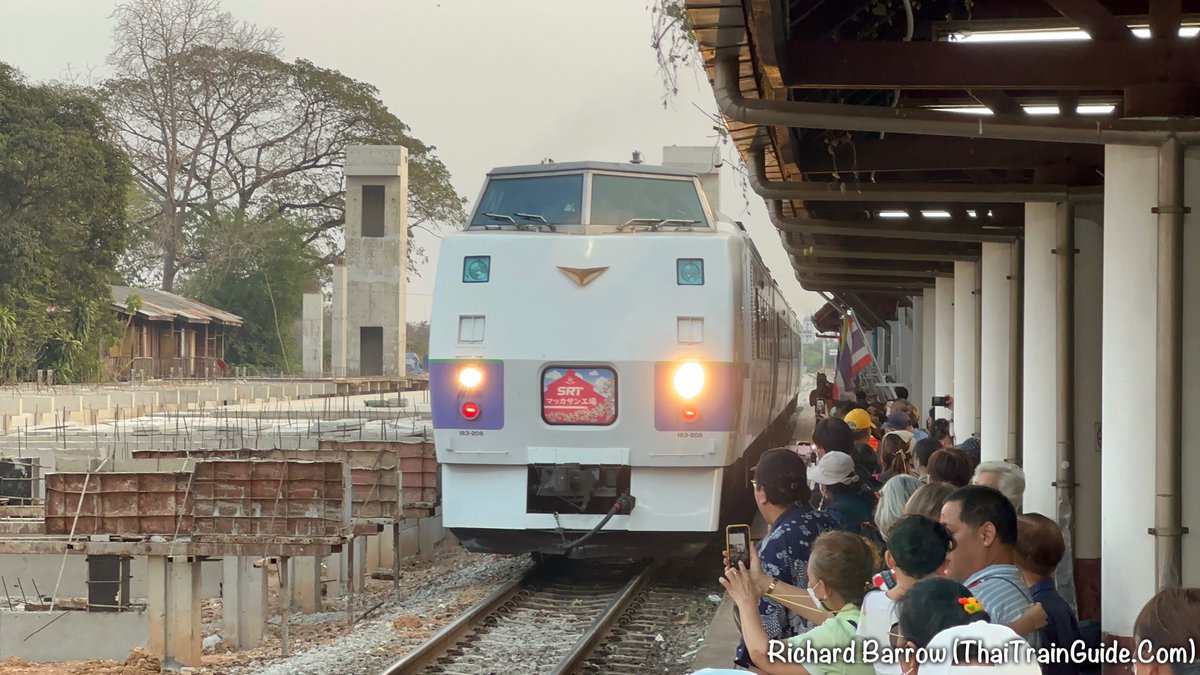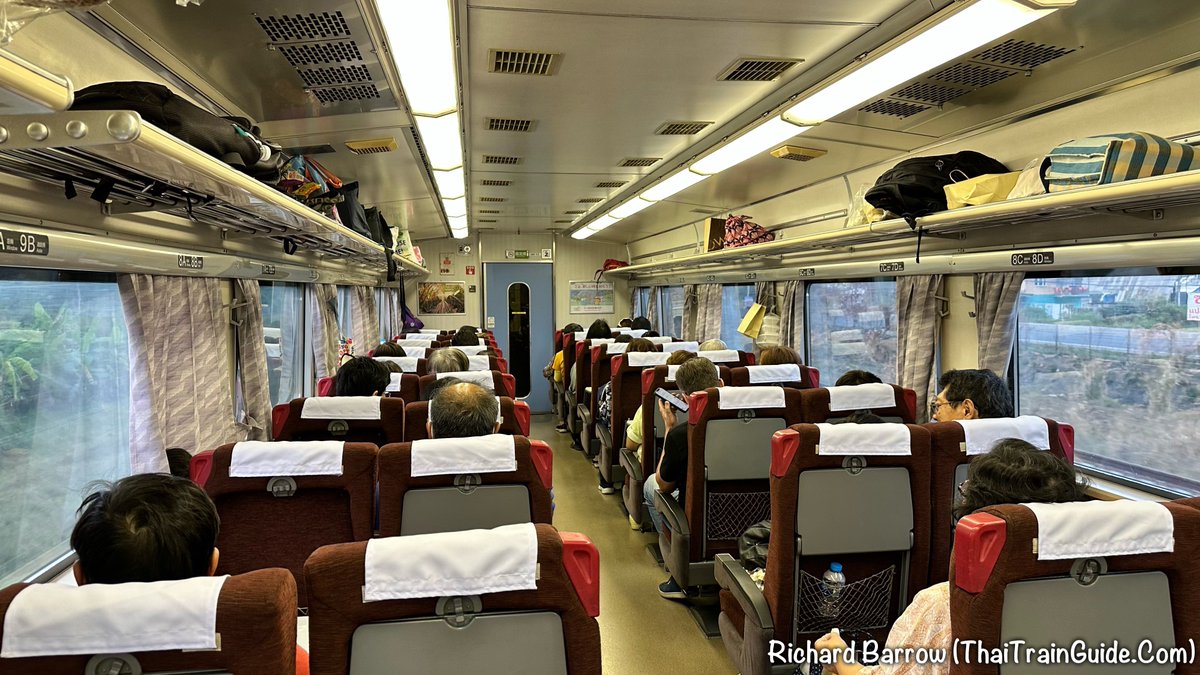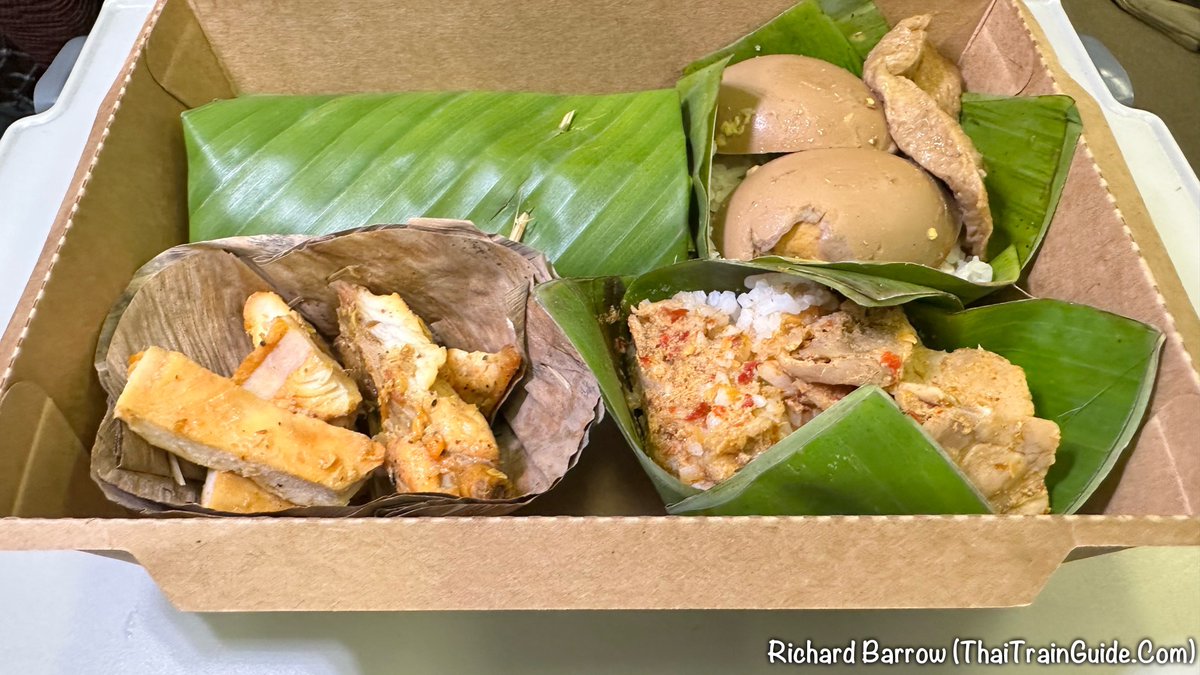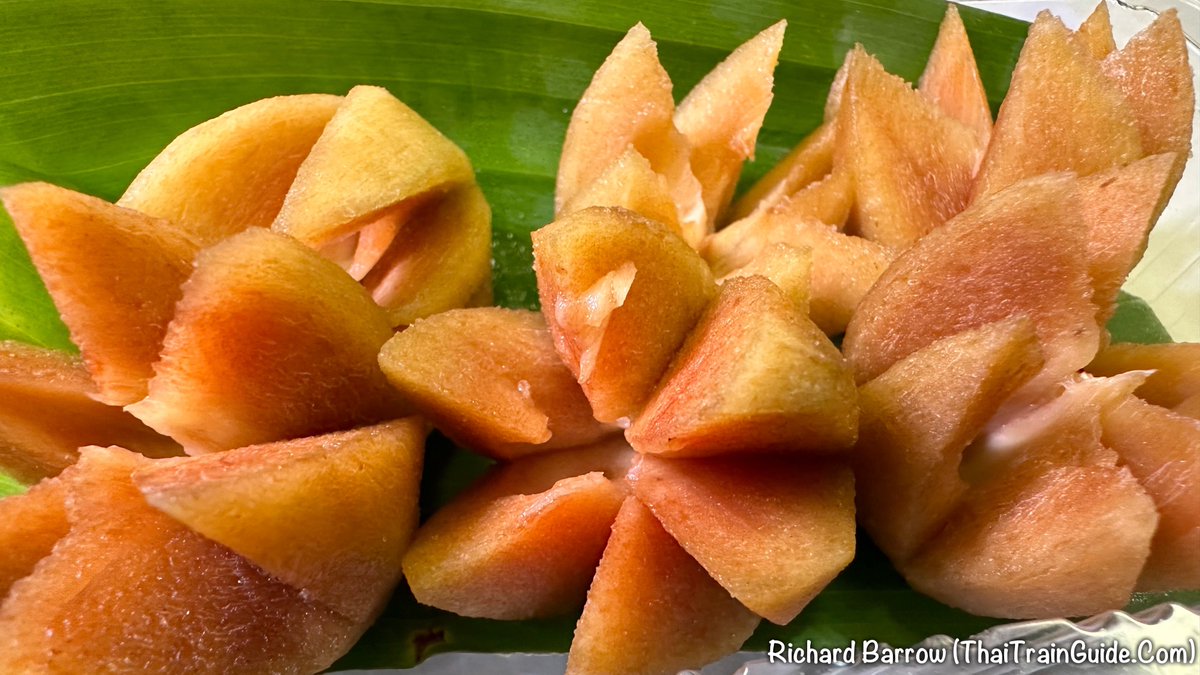 Overall I think it was a good trip today. Hopefully in the future they will repeat this trip as I am sure others would be interested. Next weekend they are going to Chachoengsao (I've done this one already) and the following weekend I will join their trip to Phetchaburi.
Other trips coming up will be to Ayutthaya, Saraburi, Kanchanaburi and Pattaya. I will post as soon as I hear anything. These trips always sell out fast and so you need to be quick.