Steam Train Excursion Trip to Ayutthaya
🚂 Good morning from Hua Lamphong Station. Today is the 126th anniversary of the opening of the first railway in Thailand and the founding of the State Railway of Thailand on 26th March 1897. Today I am taking the steam excursion train to the ancient capital of Thailand to do a one day trip that I designed myself. I will be taking a boat and Tuk Tuk for this tour.
DATE OF TRAVEL: 25th March 2023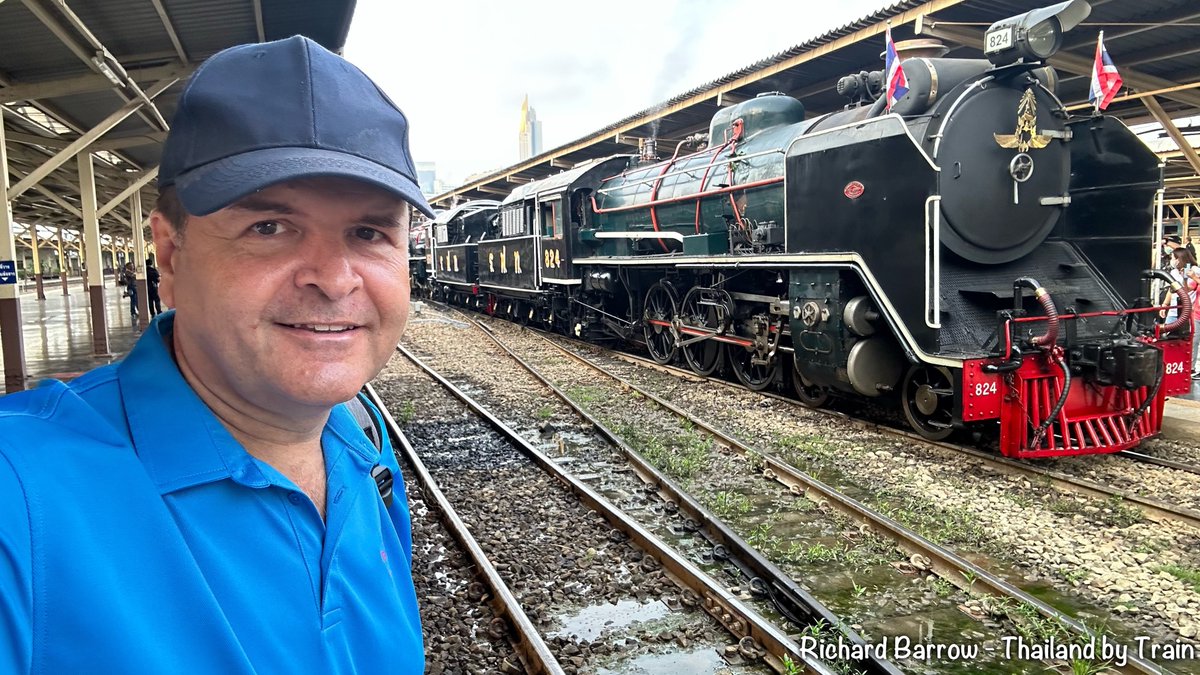 There are six steam train trips a year on important dates. They go to three different locations: Ayutthaya, Chachoengsao and Nakhon Pathom. Tickets are 299 Baht for 3rd Class (8 carriages) and 799 Baht for 1st Class (2 carriages).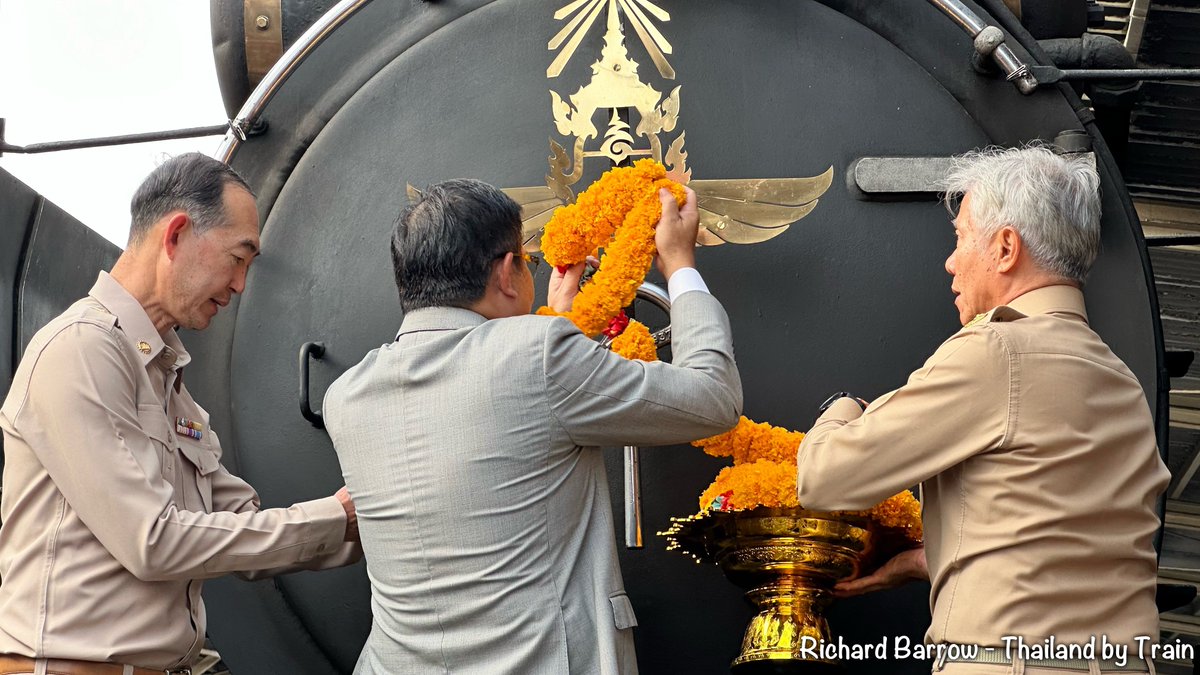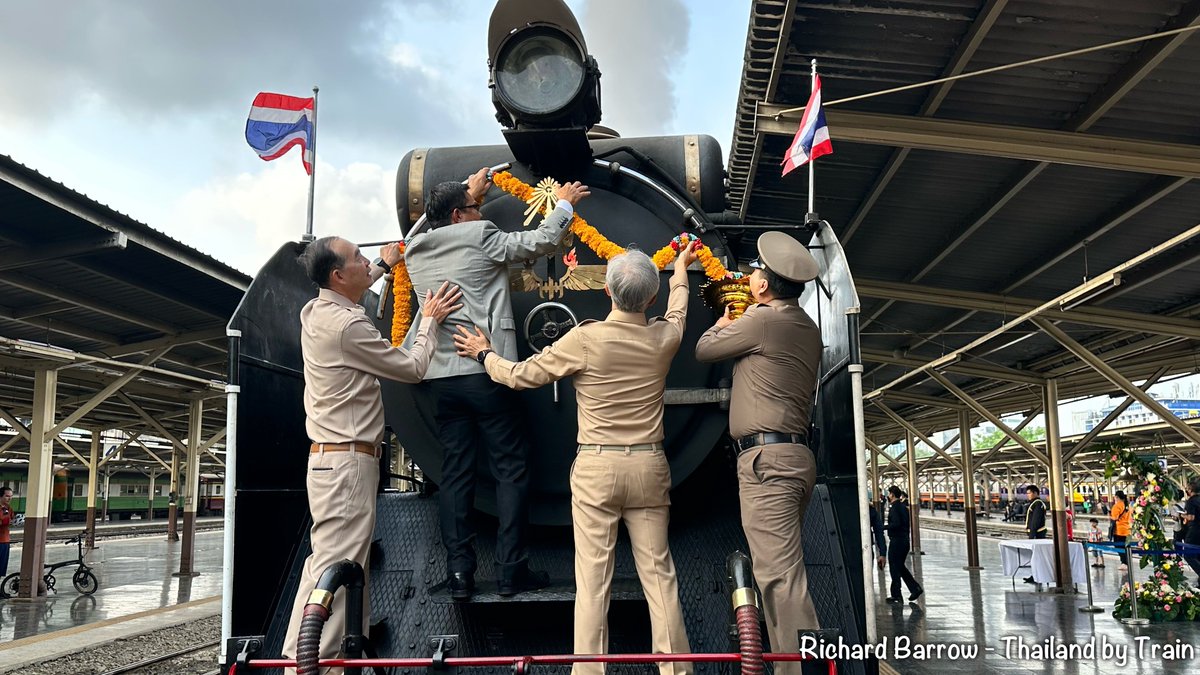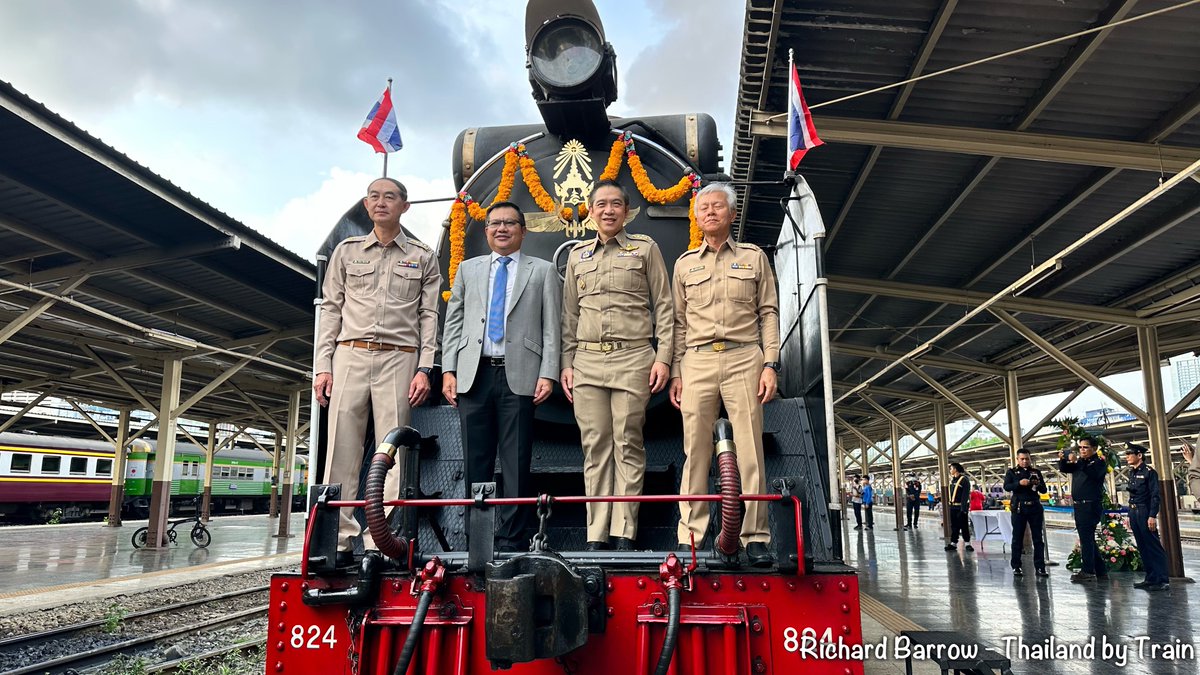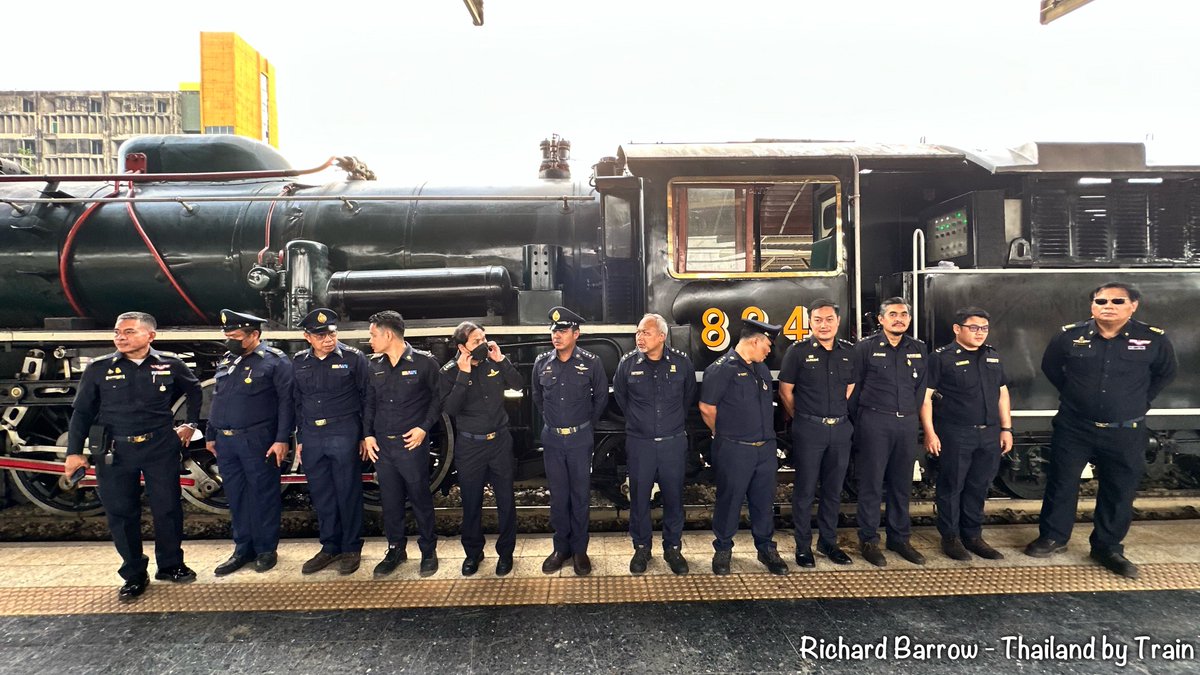 Guide to Steam Train Excursions in Thailand – Thai Train Guide thaitrainguide.com/excursion-trai…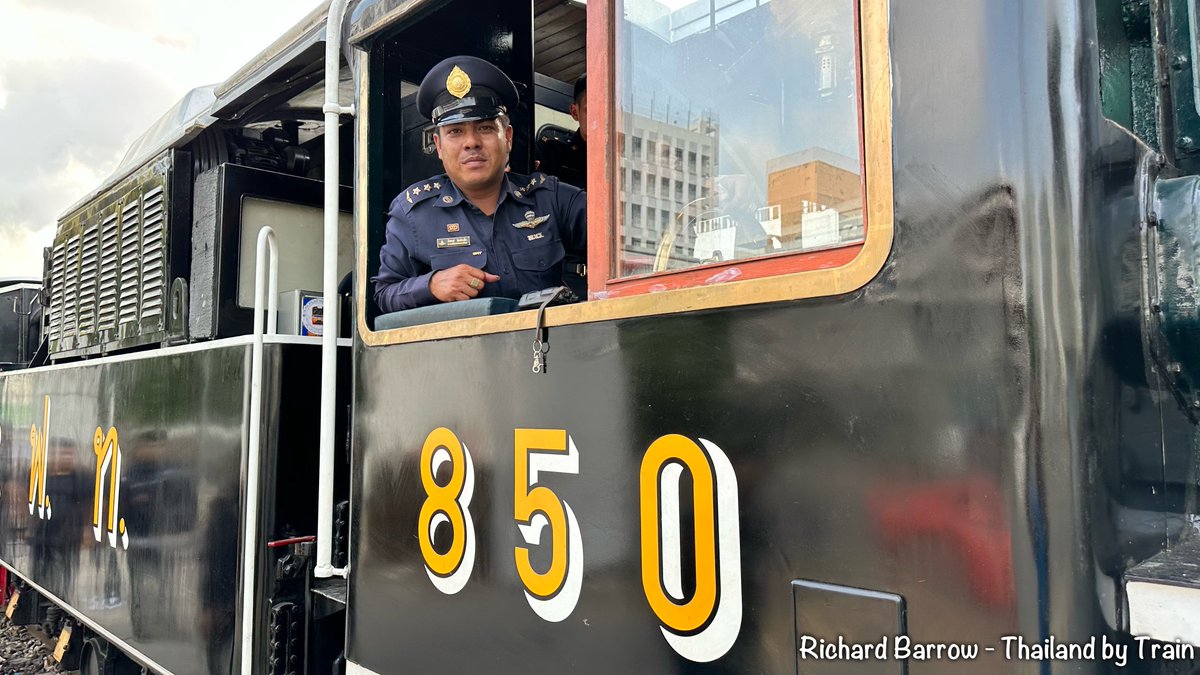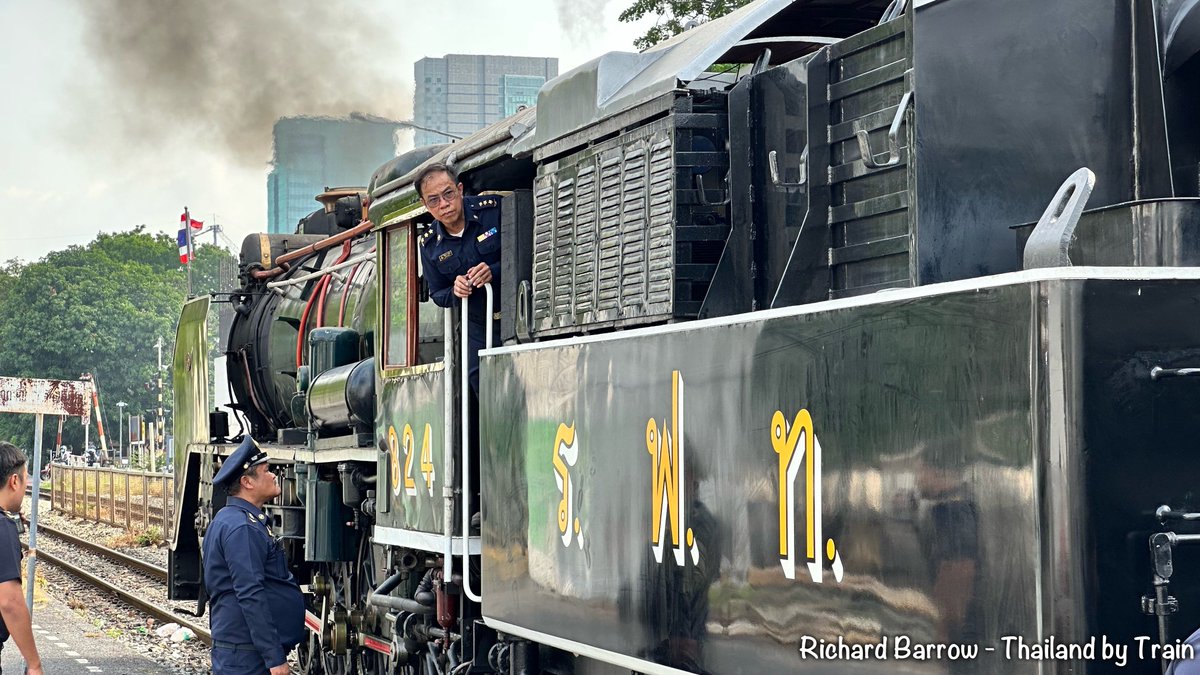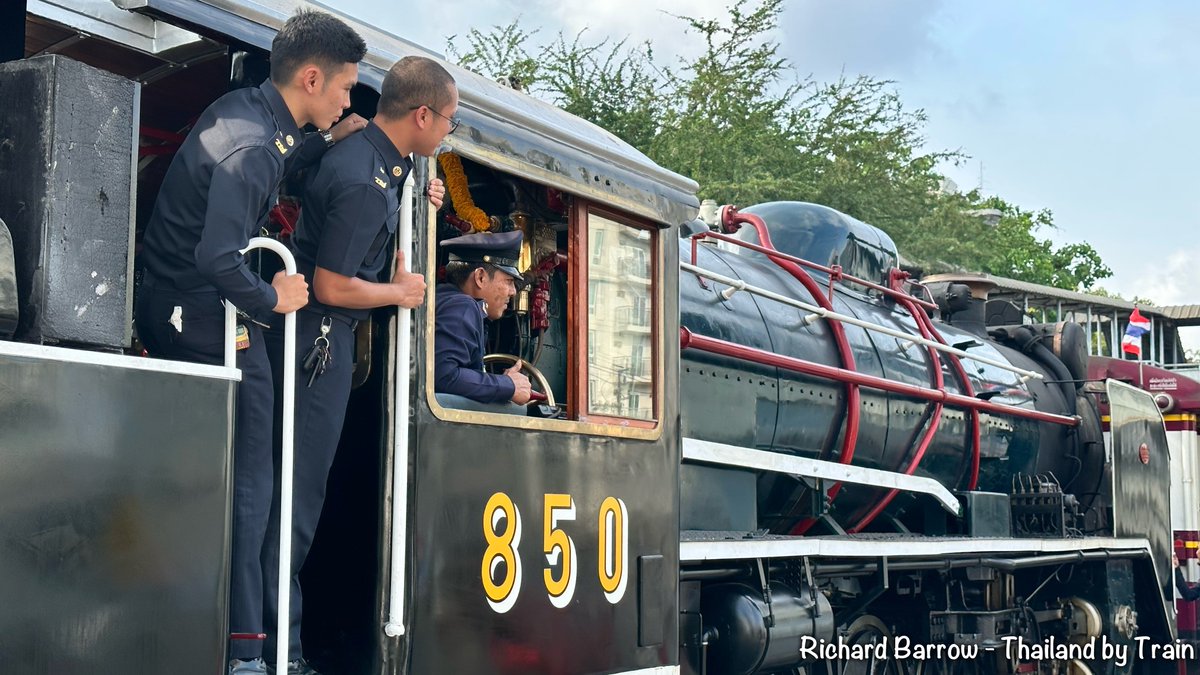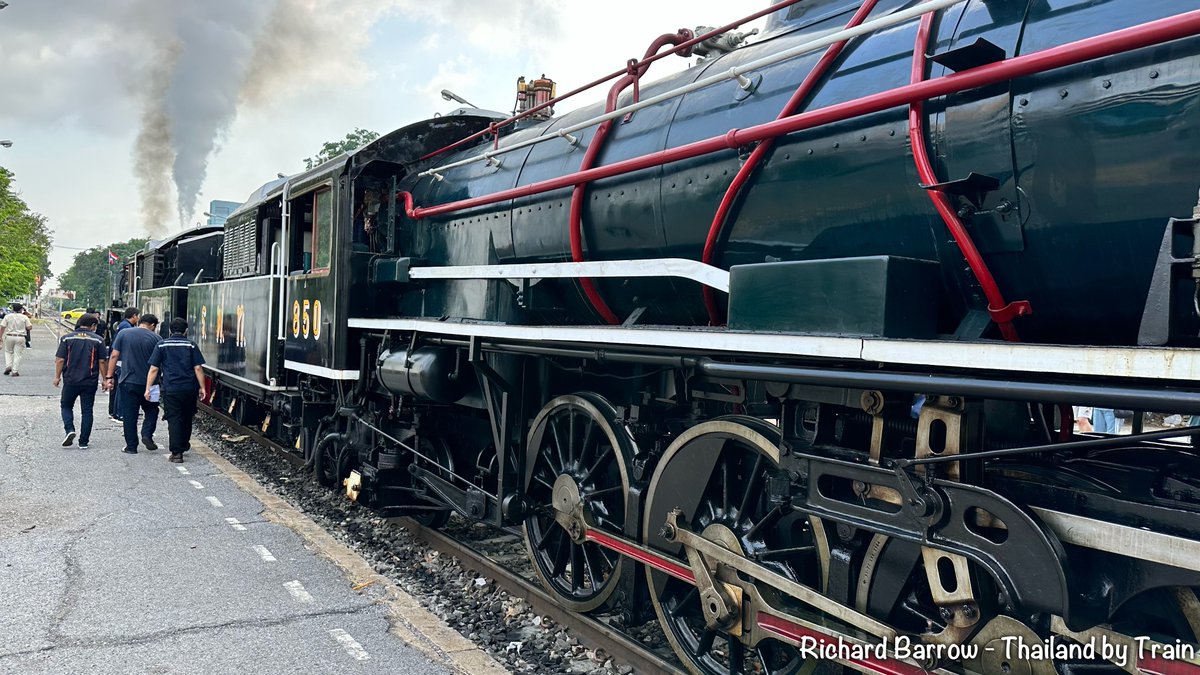 When the train arrives in Ayutthaya you need to work out what you want to do next as the this train ticket doesn't include a tour. Options include Tuk Tuk tour, bicycle or motorcycle rentals, or even a boat which is what I decided I wanted to do.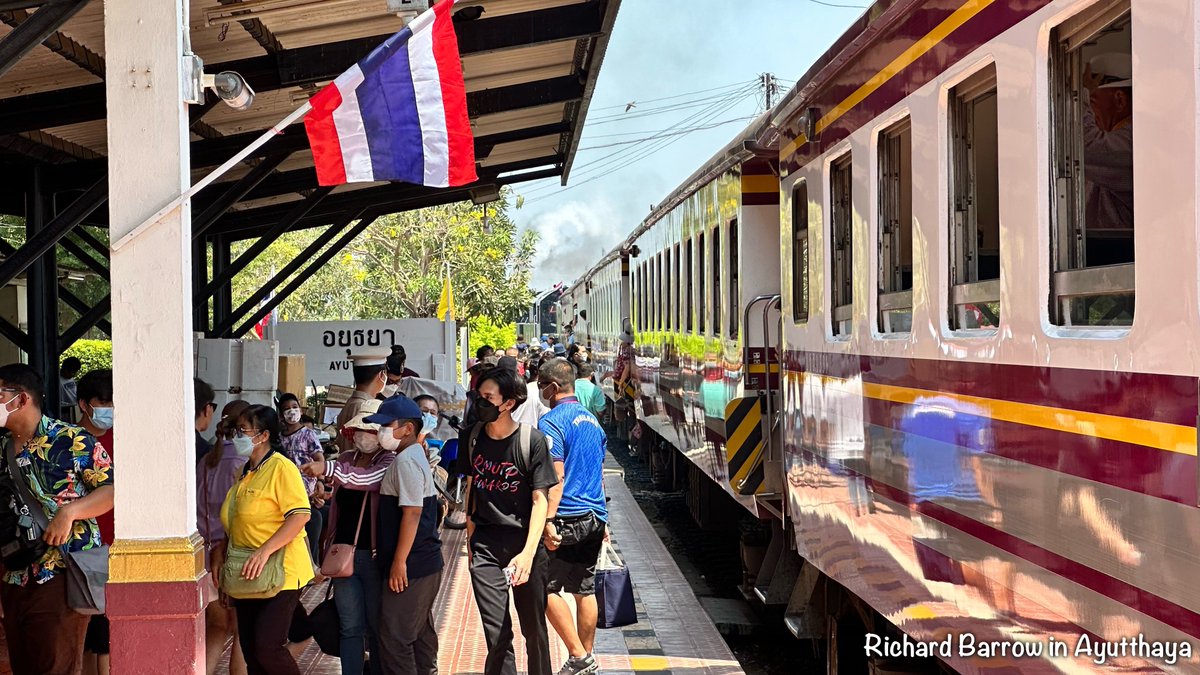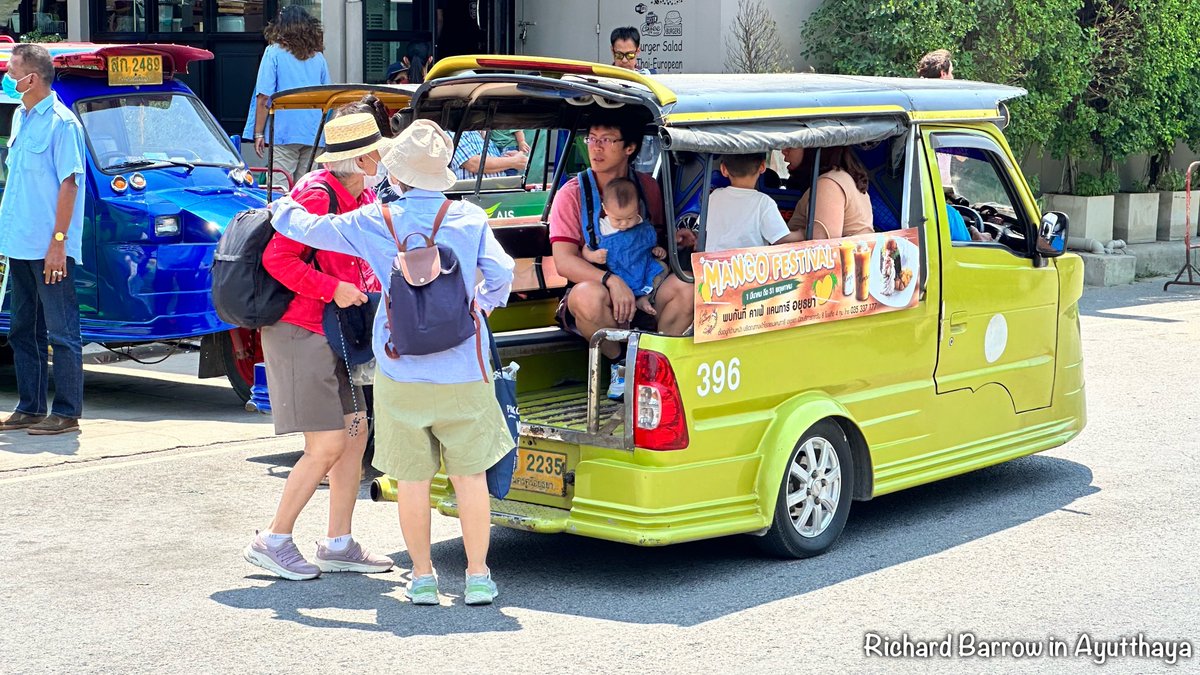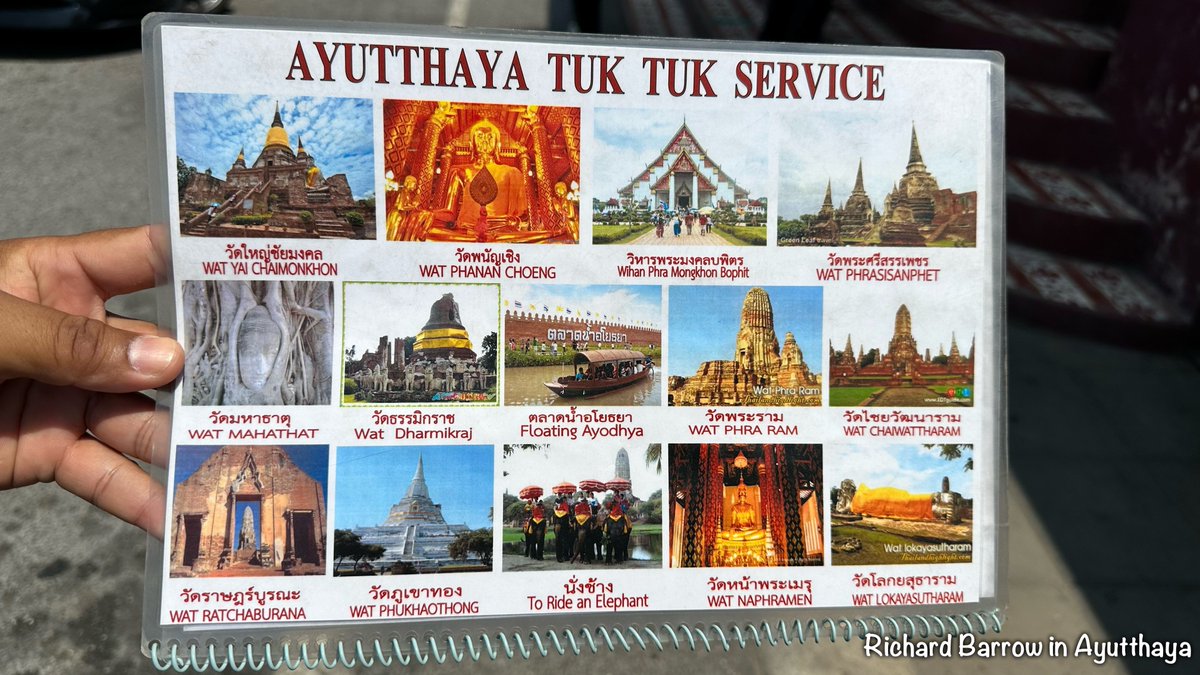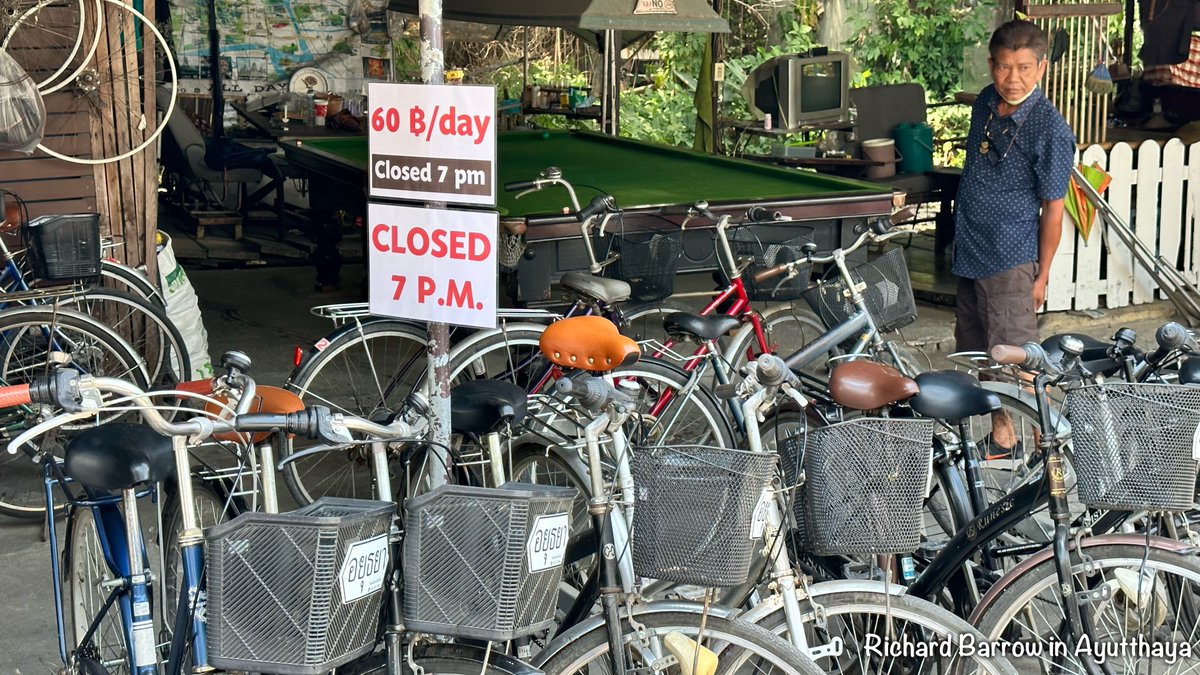 We rented the long-tailed boat through the Facebook page of Tippawan Boat (facebook.com/profile.php?id…). The cost was 700 Baht for the complete loop around the old city plus 100 Baht per stop. We did three stops and so it was 1,000 Baht. They picked us up at the station pier.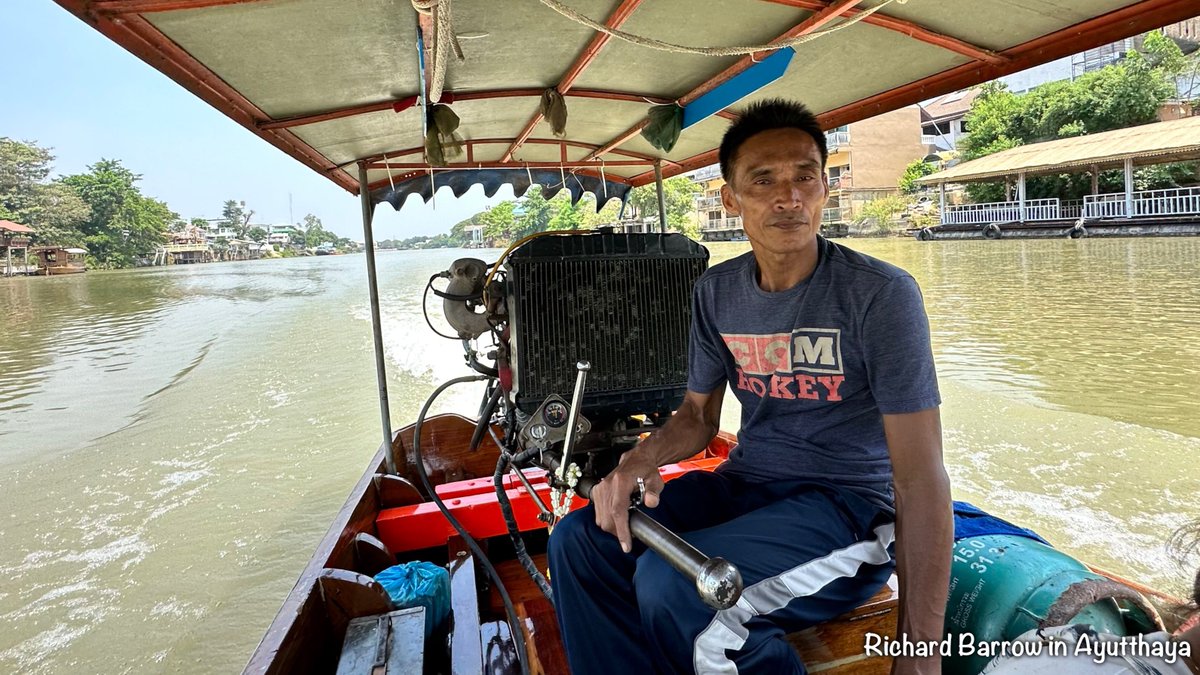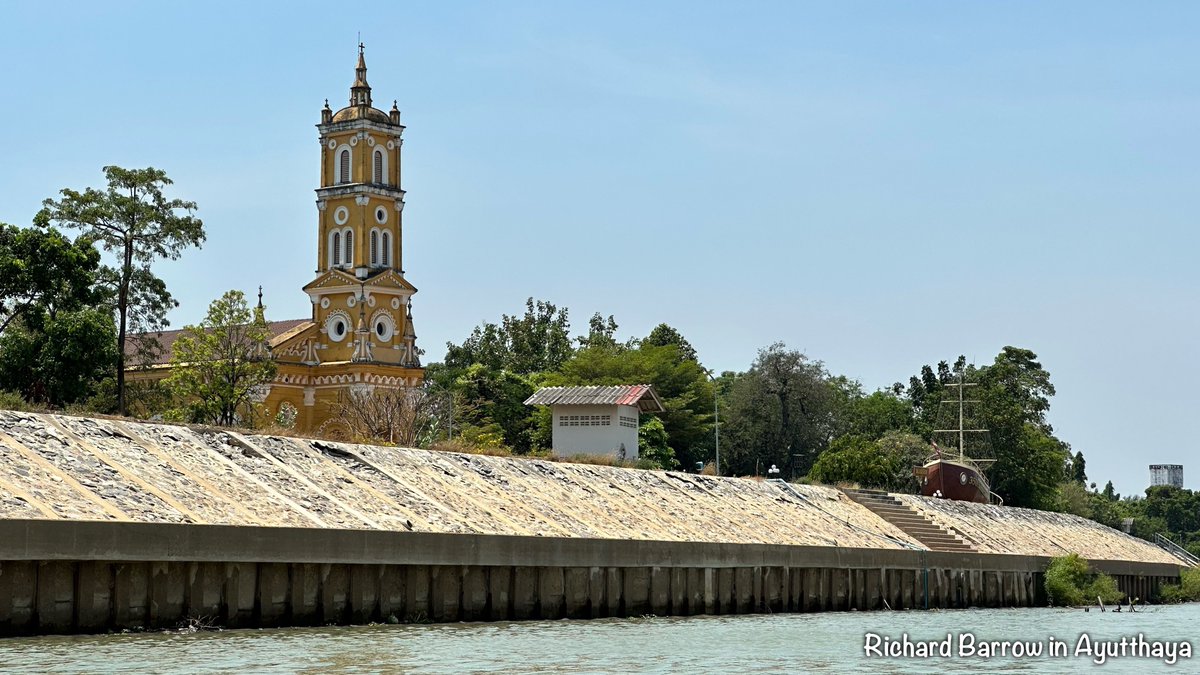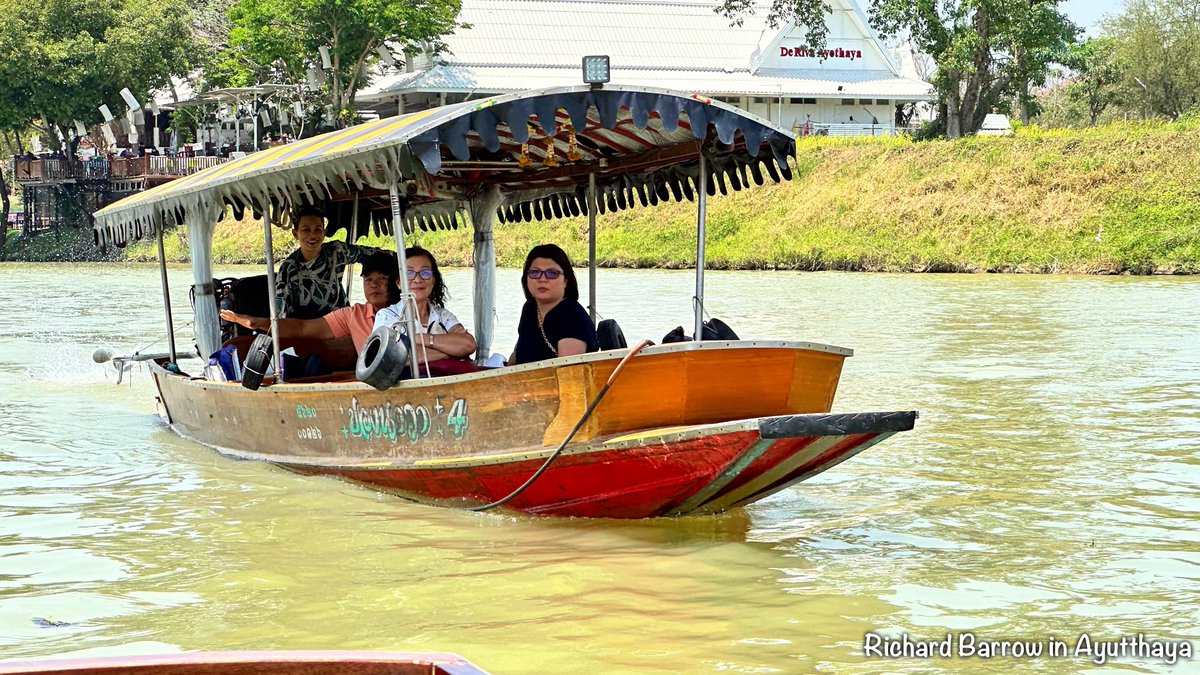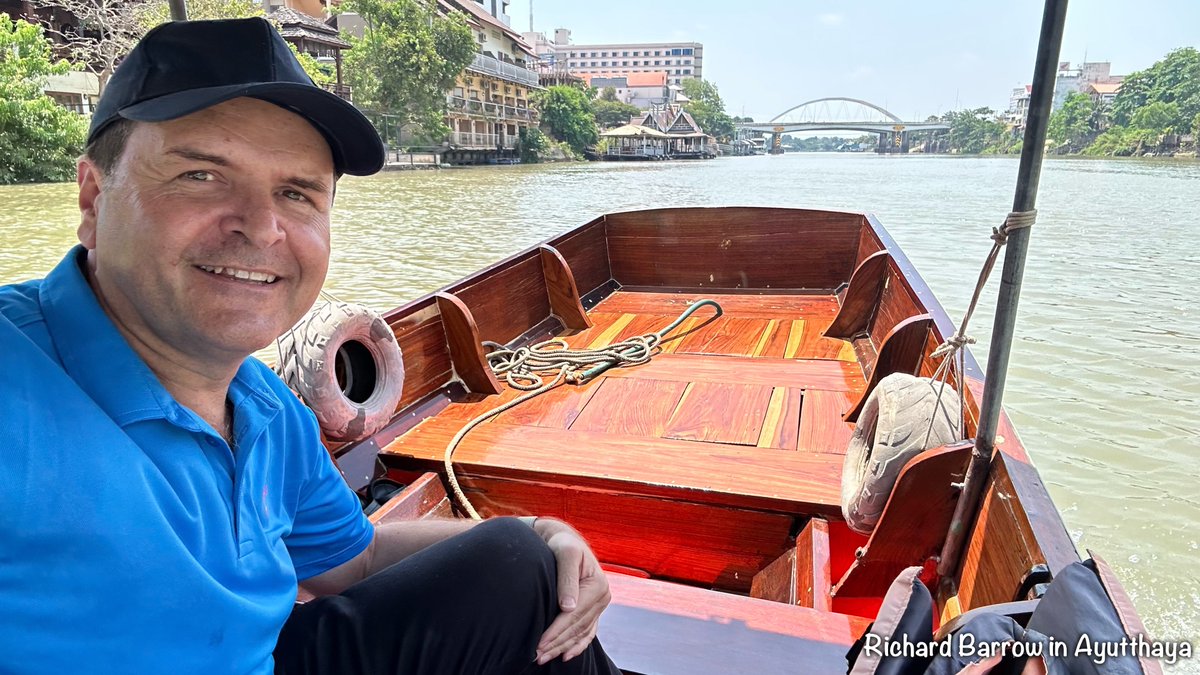 The first stop on our boat tour was Wat Phanan Choeng Worawihan. It was founded shortly before the establishment of Ayutthaya as the capital. Its main building enshrines a huge, seated Buddha image, that is 17 meters tall.
📍MAP: maps.app.goo.gl/JcA2btXC3XG8h3…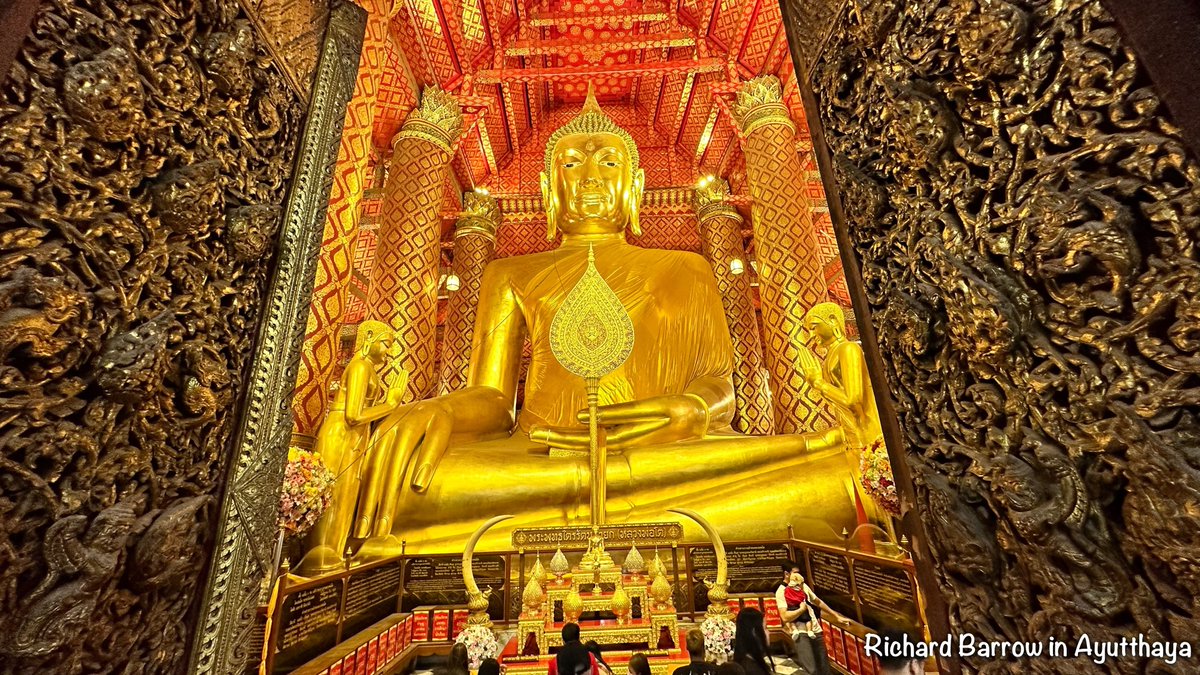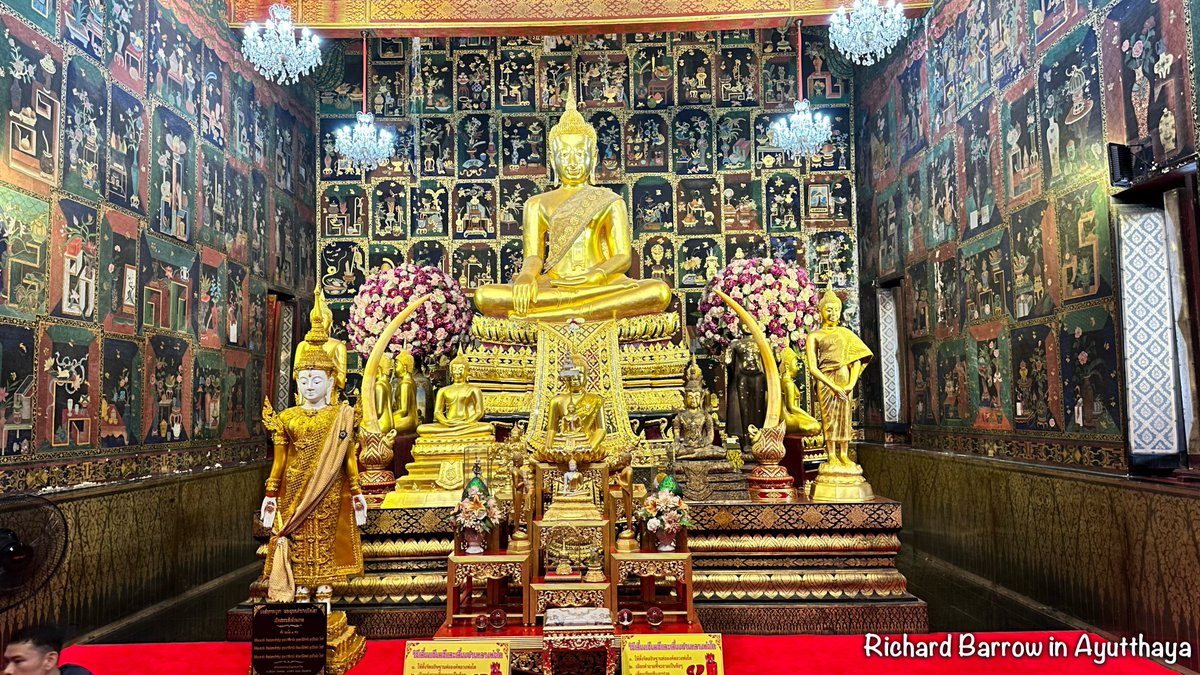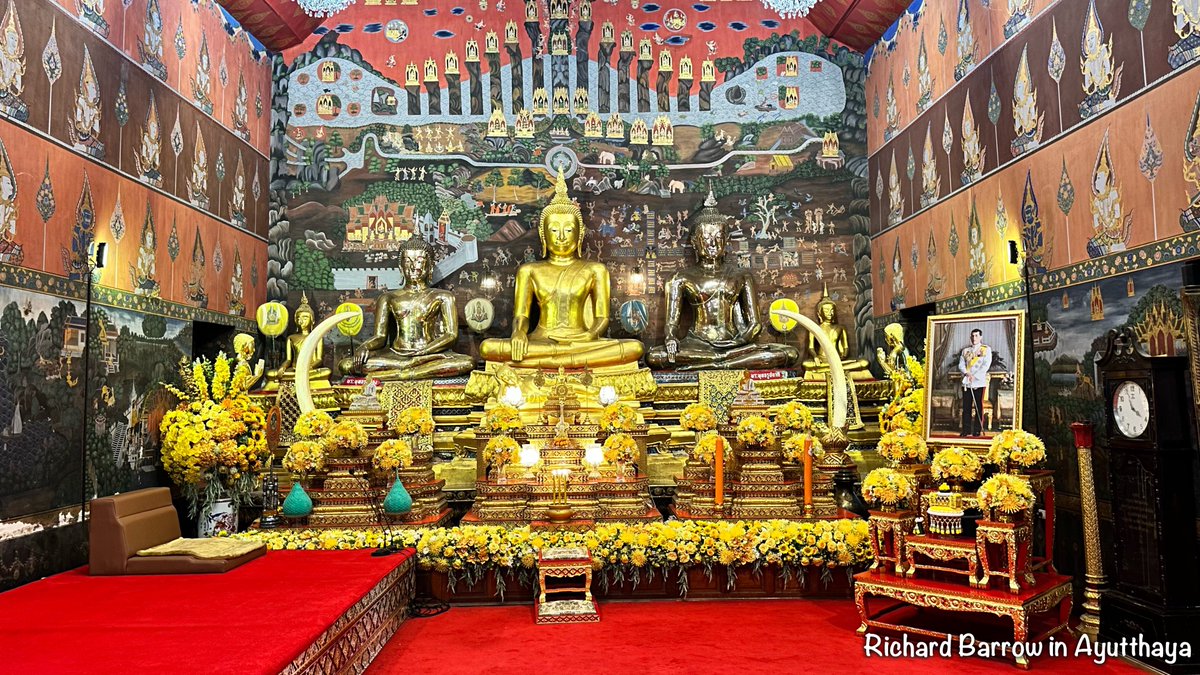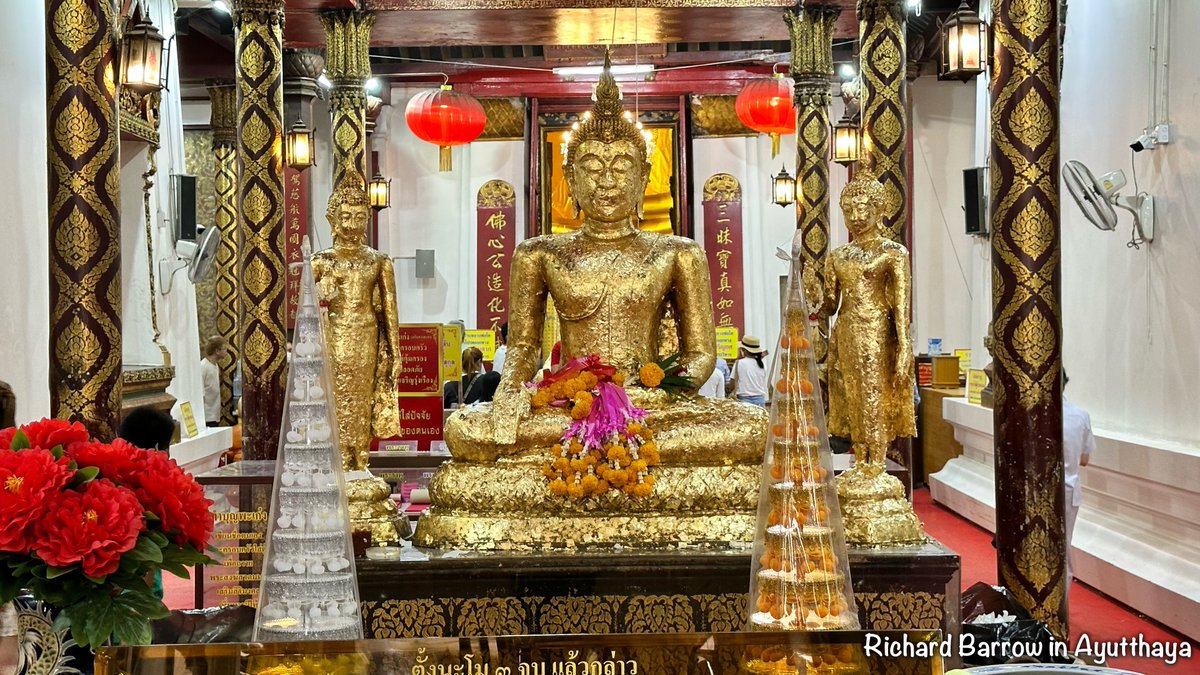 There are no fixed stops during the boat tour. If somewhere takes your fancy and there's a pier, you can stop there. Our second stop was Wat Phutthaisawan. The highlight is the Khmer-style Prang which is surrounded by many smaller pagodas.
📍MAP: maps.app.goo.gl/GBaTx4wv3nSpGQ…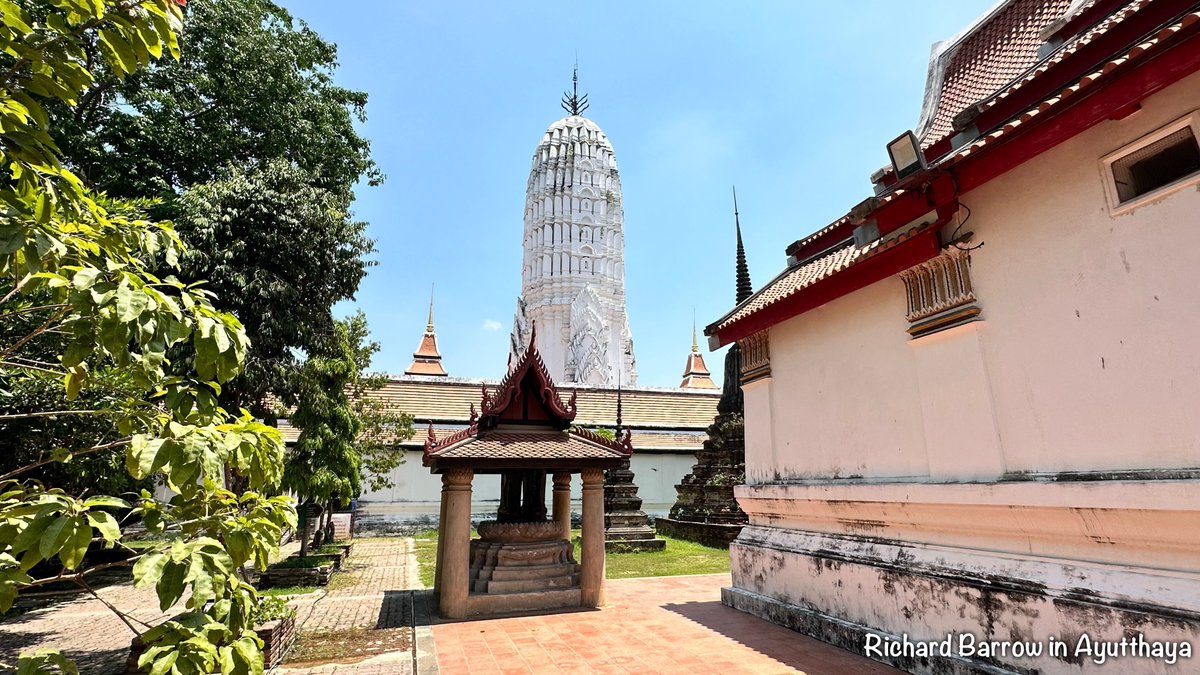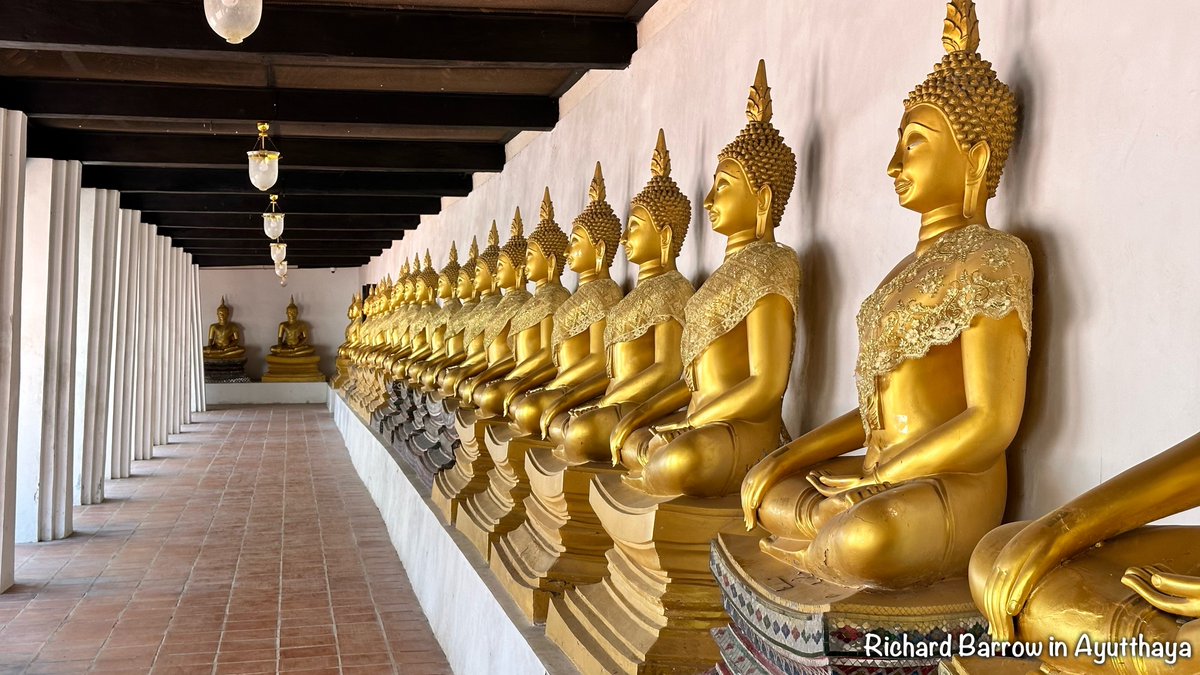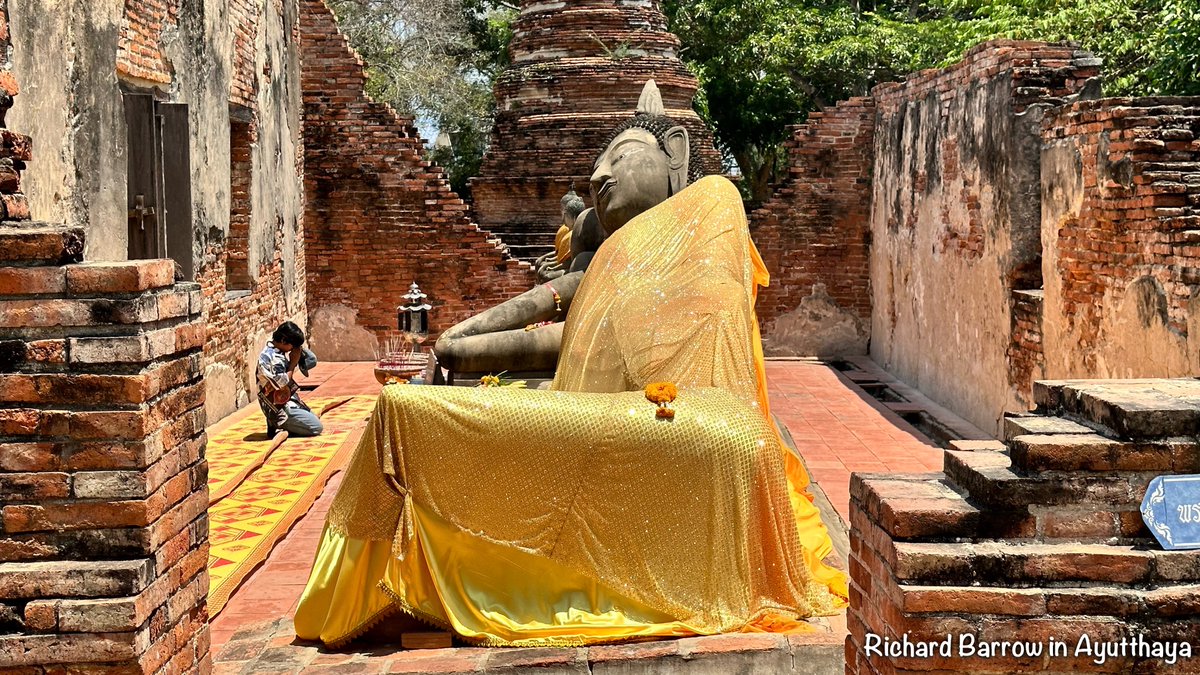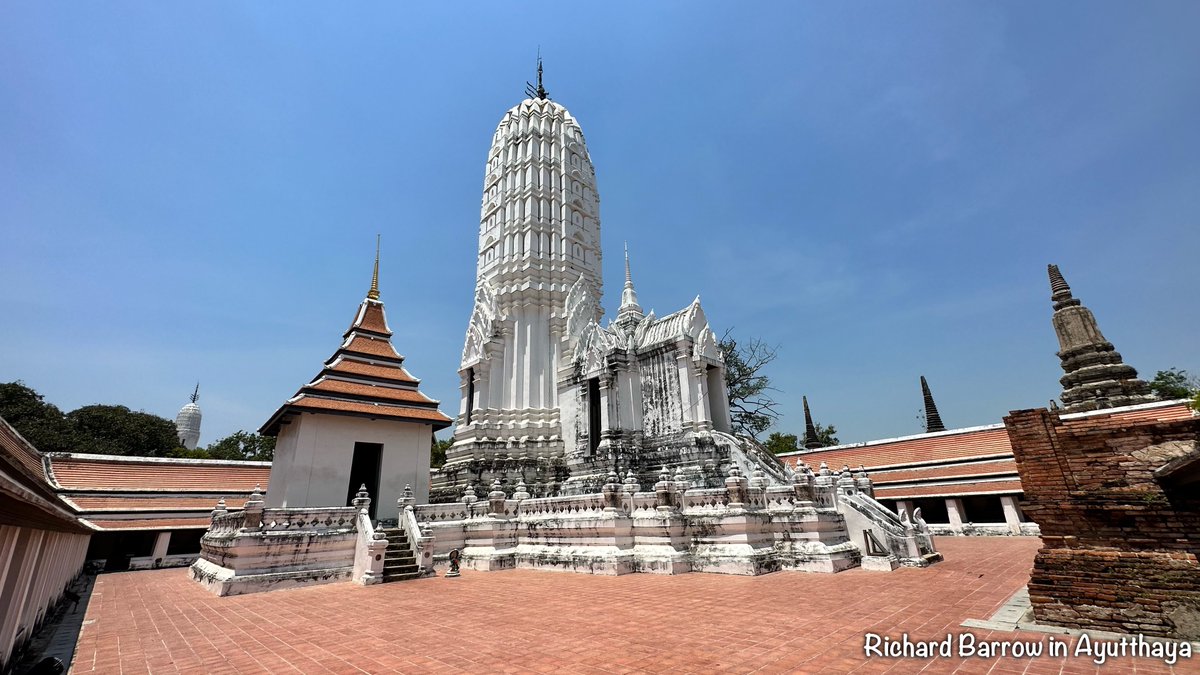 Our third and last stop on the boat tour was at Wat Chaiwatthanaram. The temple was built in 1630 by King Prasat Thong. It has a 35-meter-high prang. This is a popular location for Thais to dress up in period clothes to take photos.
📍MAP: maps.app.goo.gl/UNDkRzvVJFQ551…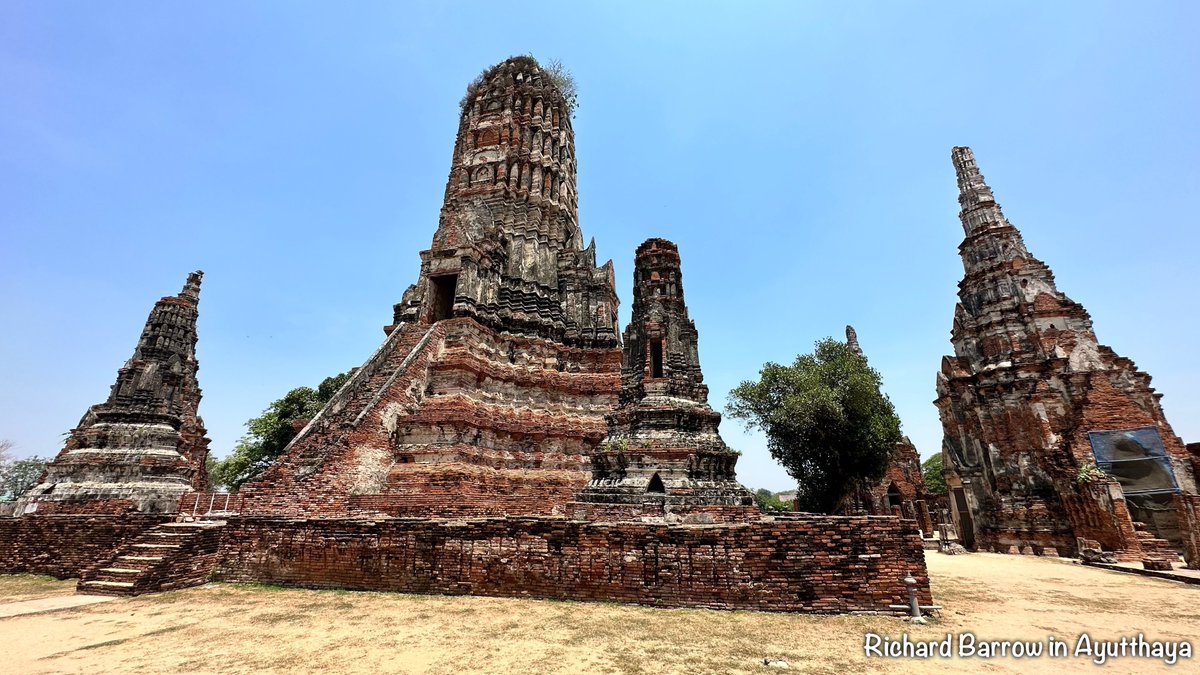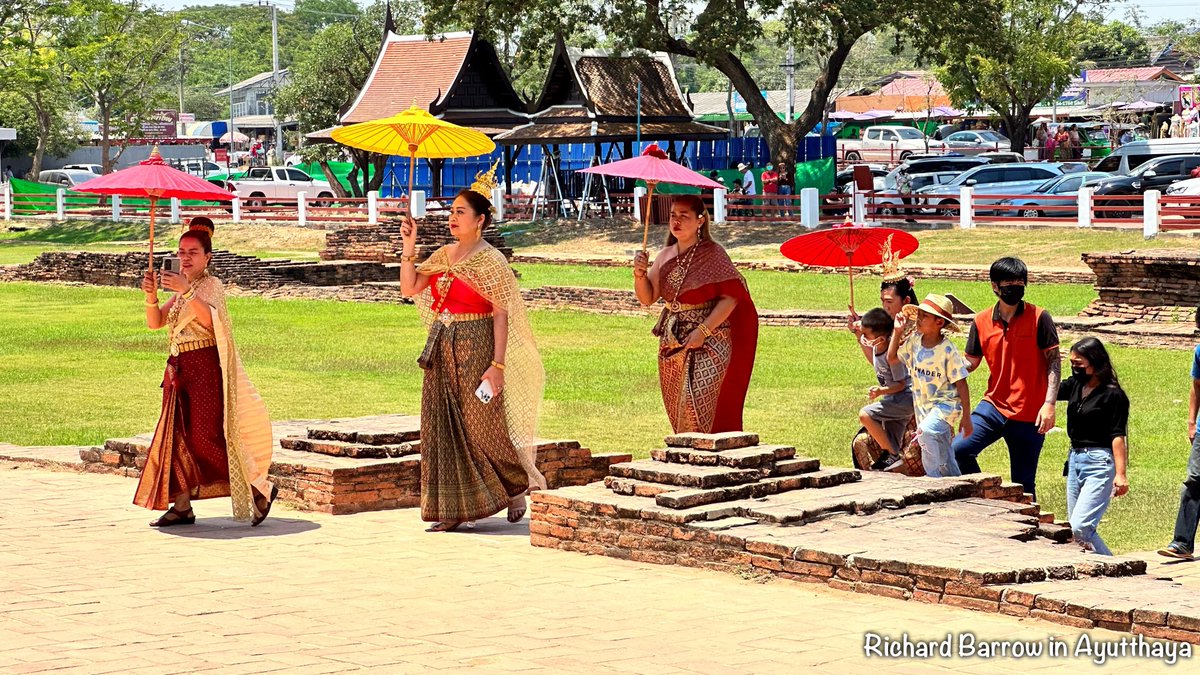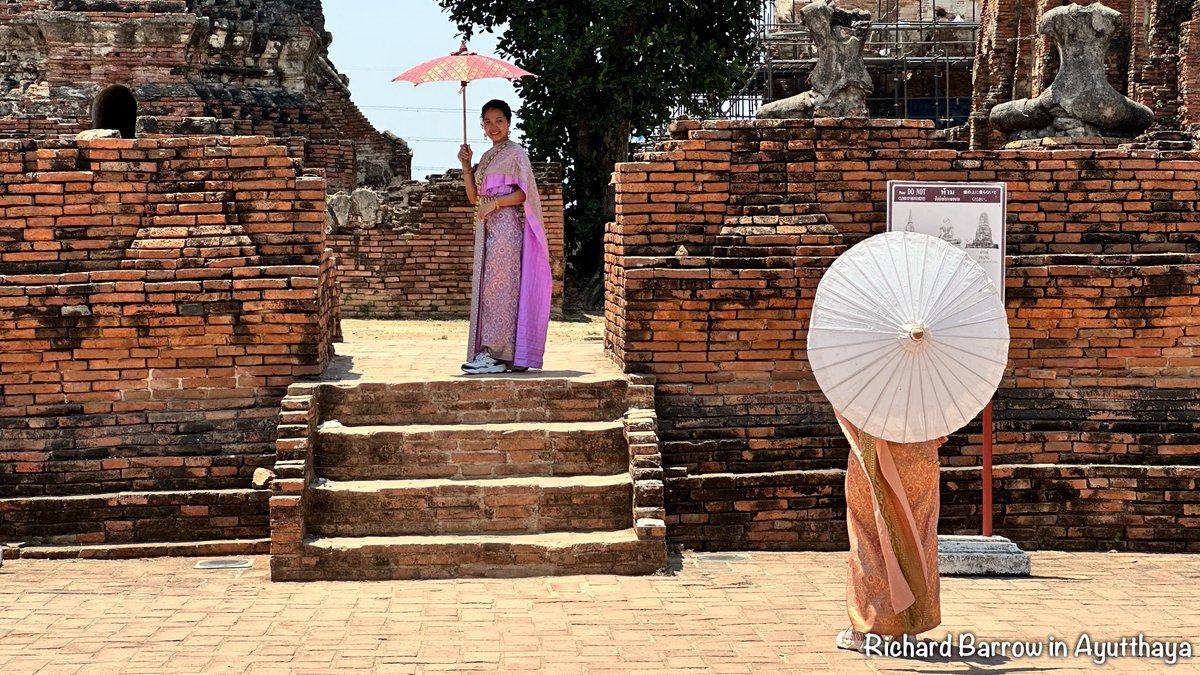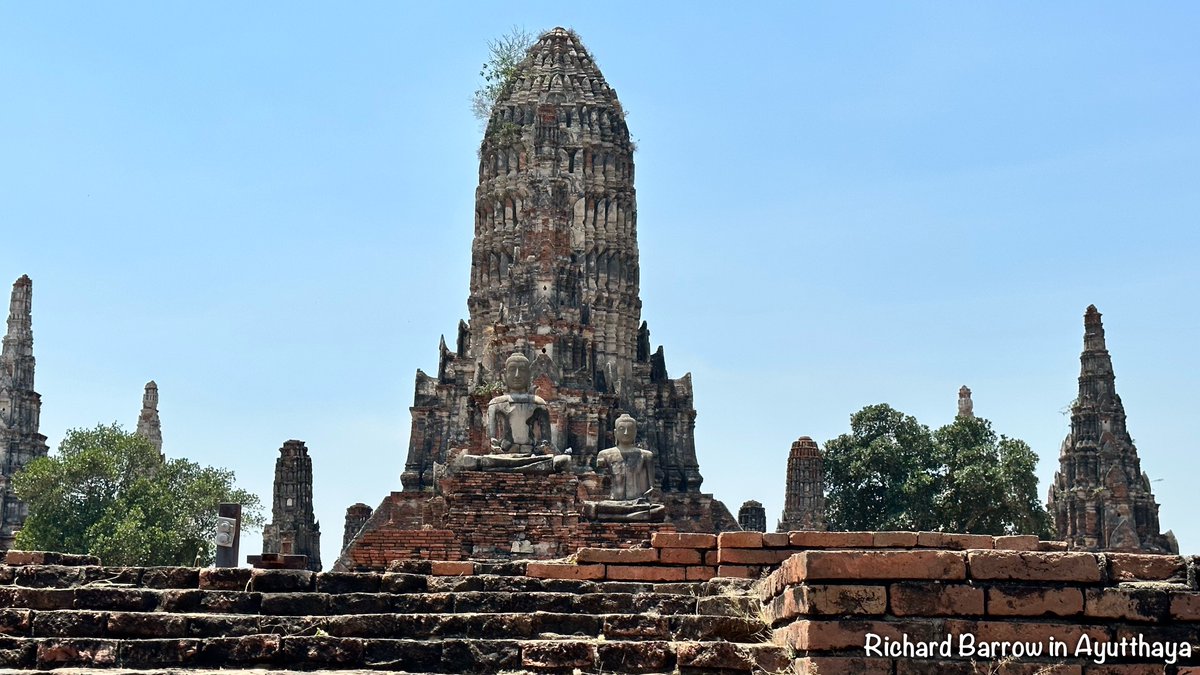 A complete boat tour around the historical city takes about an hour without stopping. We started the tour at the Station Pier (maps.app.goo.gl/g1RVCJwxURQt2V…) but we had to telephone to arrange that. The real pier is opposite Chantharakasem National Museum (maps.app.goo.gl/vfr1JnNnrhUkMx…).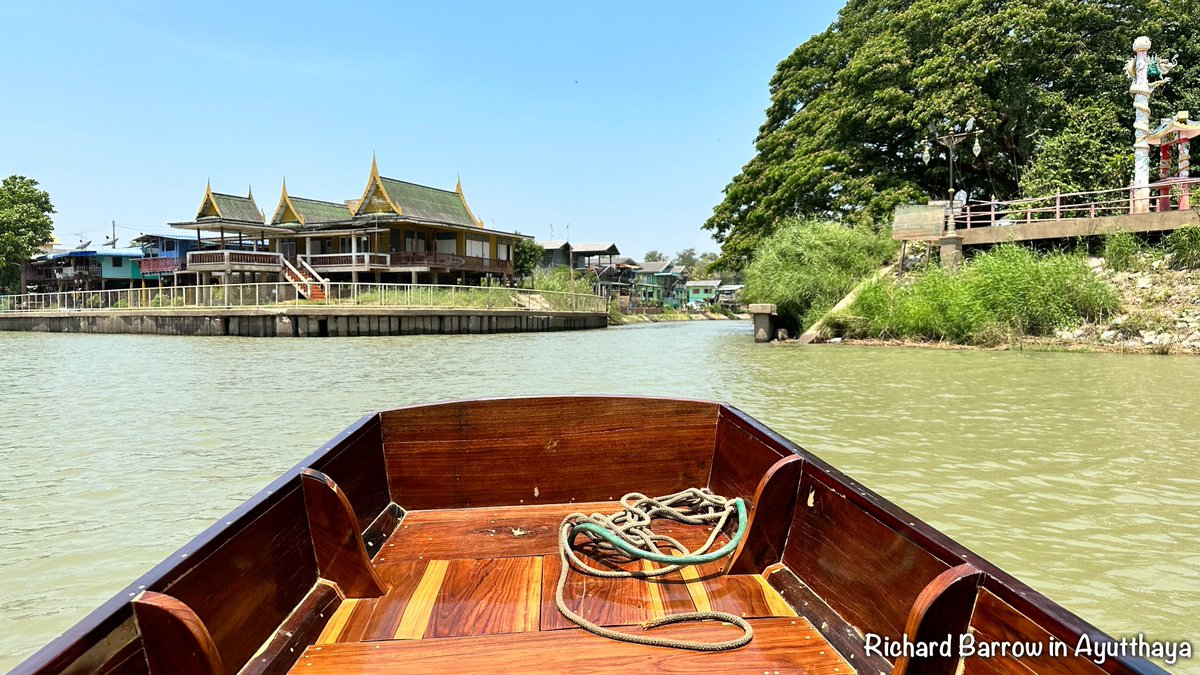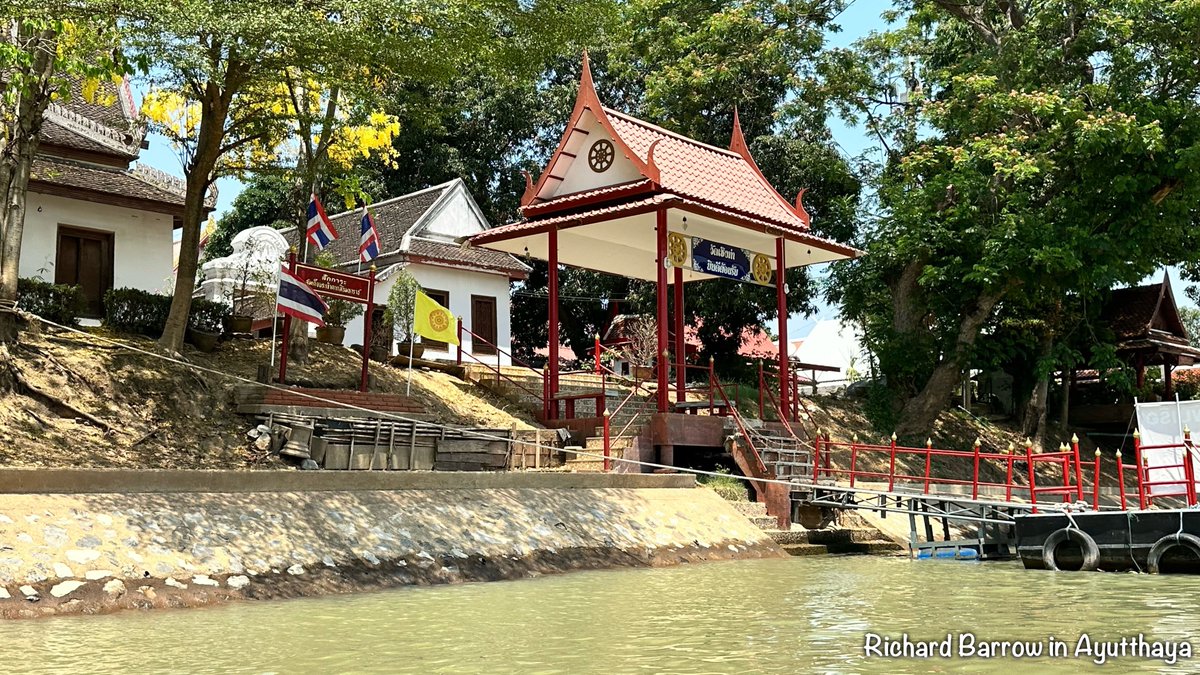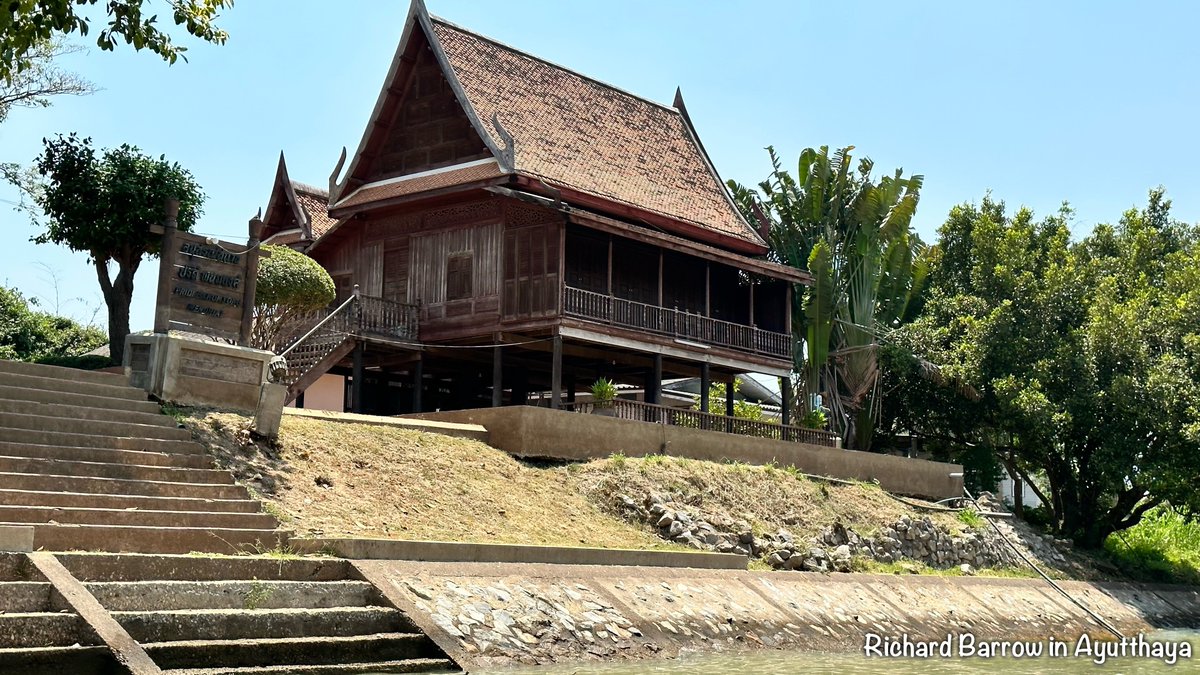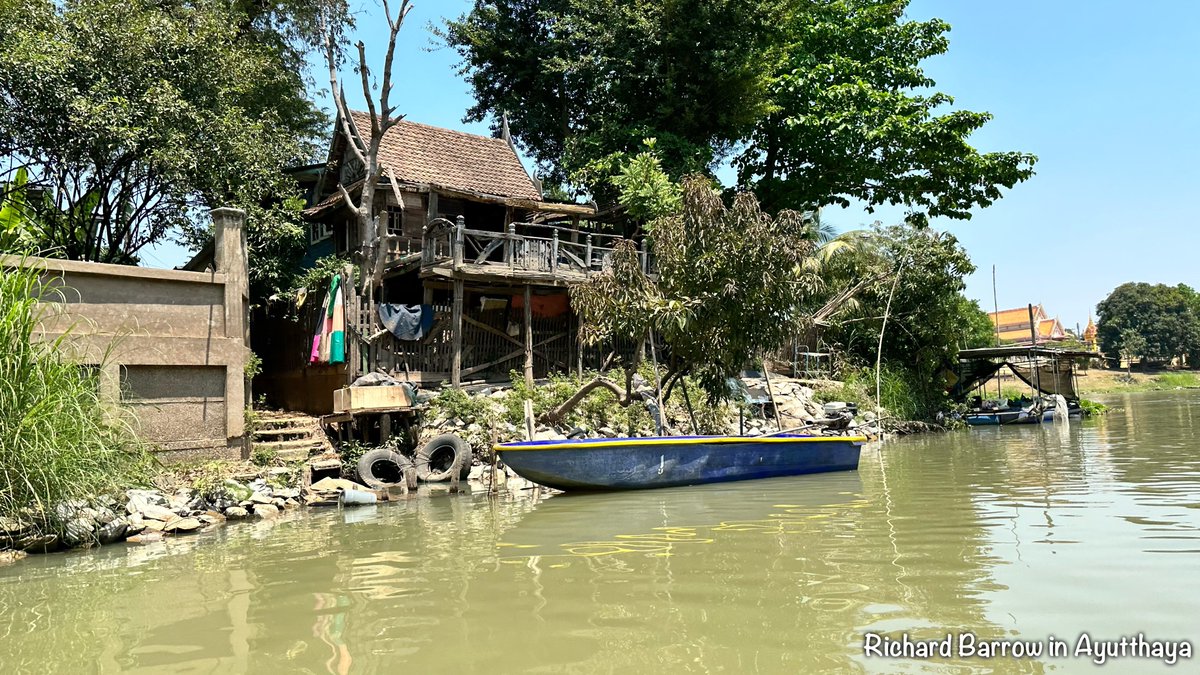 Lunch today was at Jab Kang Hi-So. I had the signature dish which was Egg Noodles with Grilled River Prawn. This included roasted red pork, shrimp wontons, Chinese sausage, crispy pork, hard boiled egg, and the river prawn. This was 199 Baht.
📍MAP: maps.app.goo.gl/sEvWoqpw5cMsmq…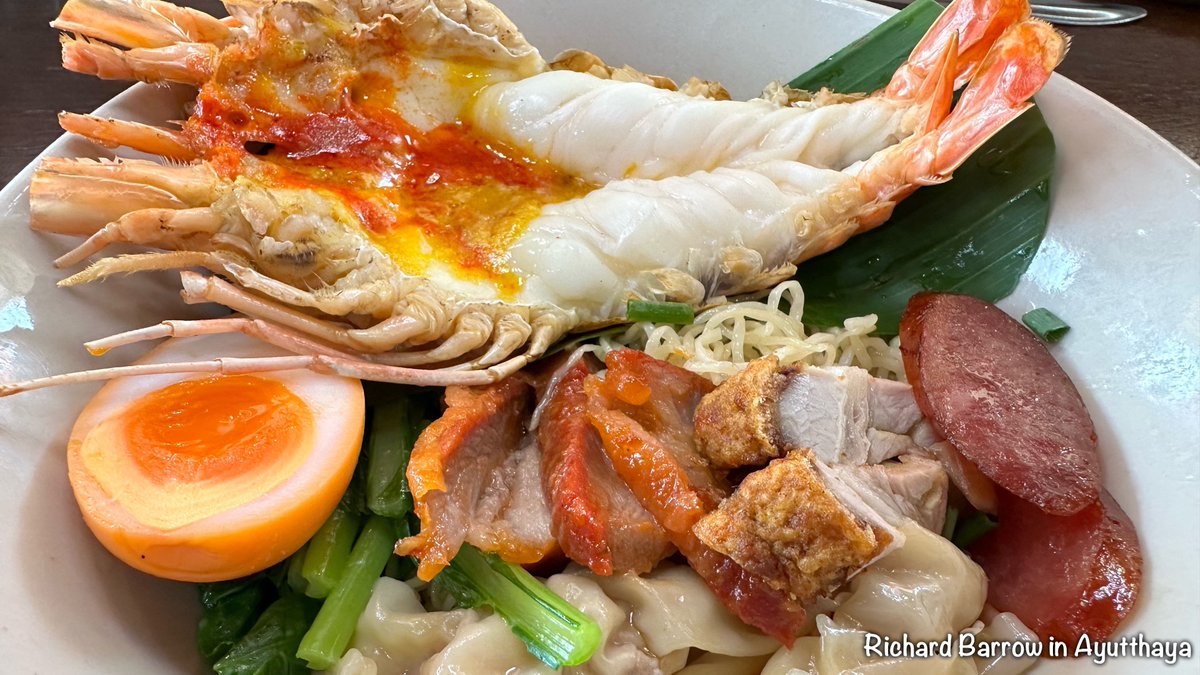 [11] After lunch we still had a few hours and so we went on a Tuk Tuk tour of the old city. The Tuk Tuk's in front of the station are 300 Baht/hour but we booked the services of TukTuk Krungsri Travel (facebook.com/Tuktukkrungsri…) which are 200 Baht/hour.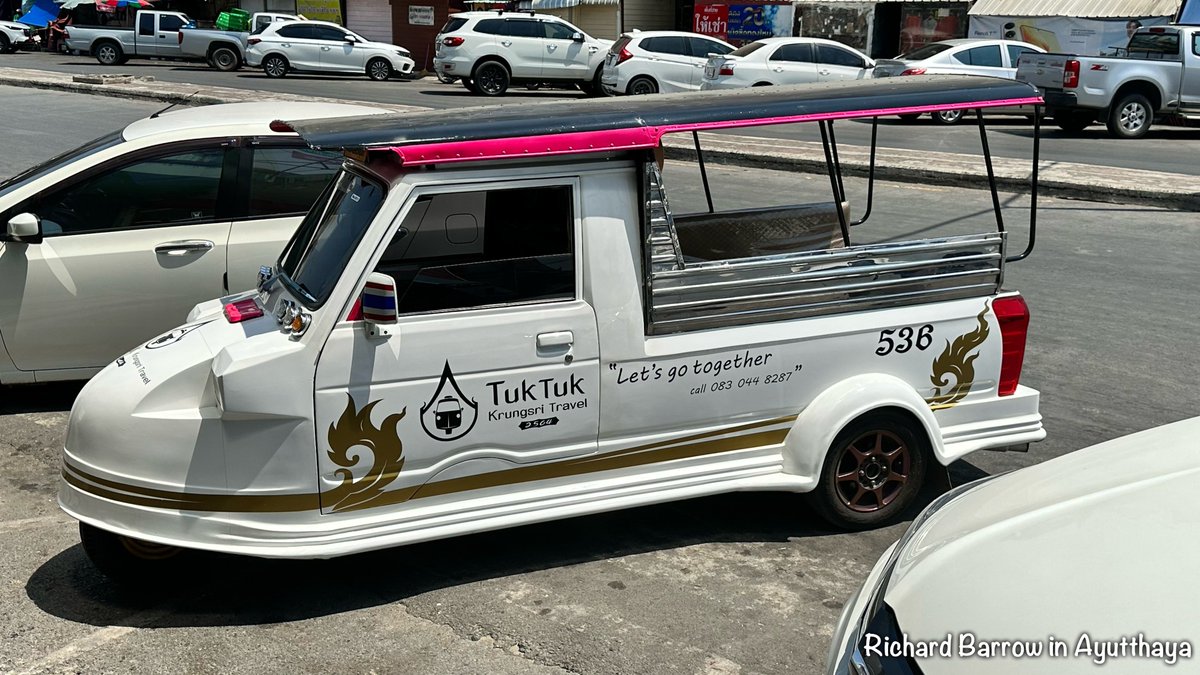 The first stop in our Tuk Tuk tour was Wat Na Phra Meru Rachikaram. In my opinion it is the most beautiful Buddha image in Ayutthaya. It is six meters tall and has a crown. It remarkably survived the defeat of Ayutthaya in 1767.
📍MAP: maps.app.goo.gl/SLgvfm5UKm4497…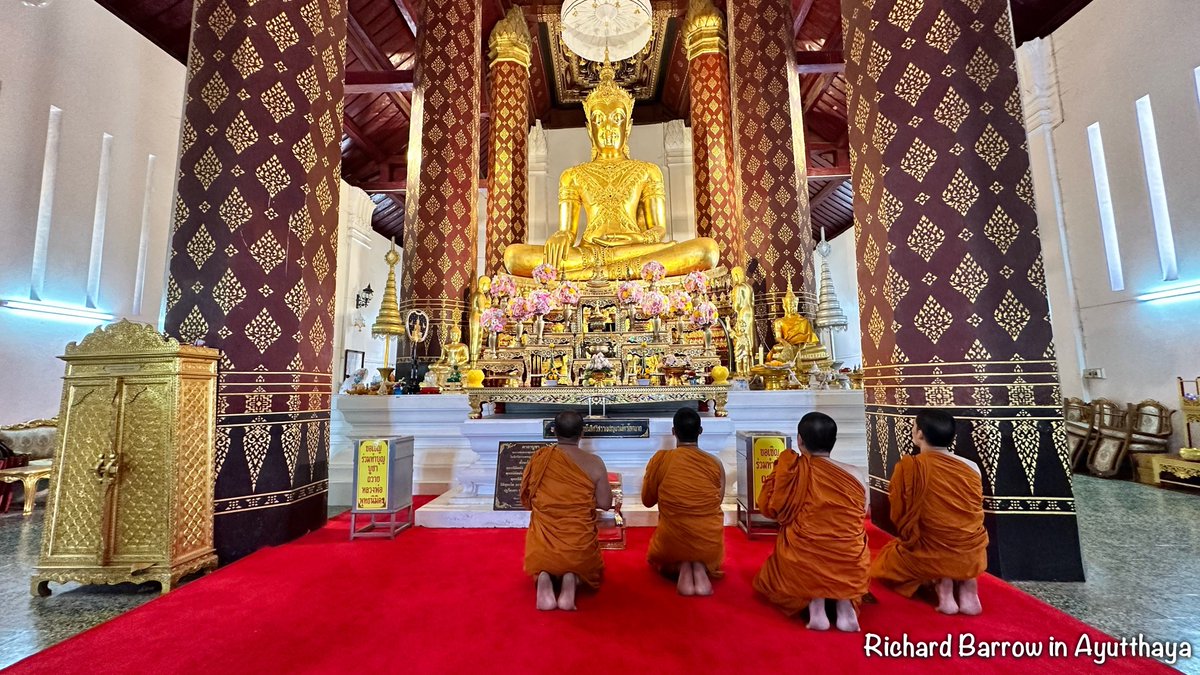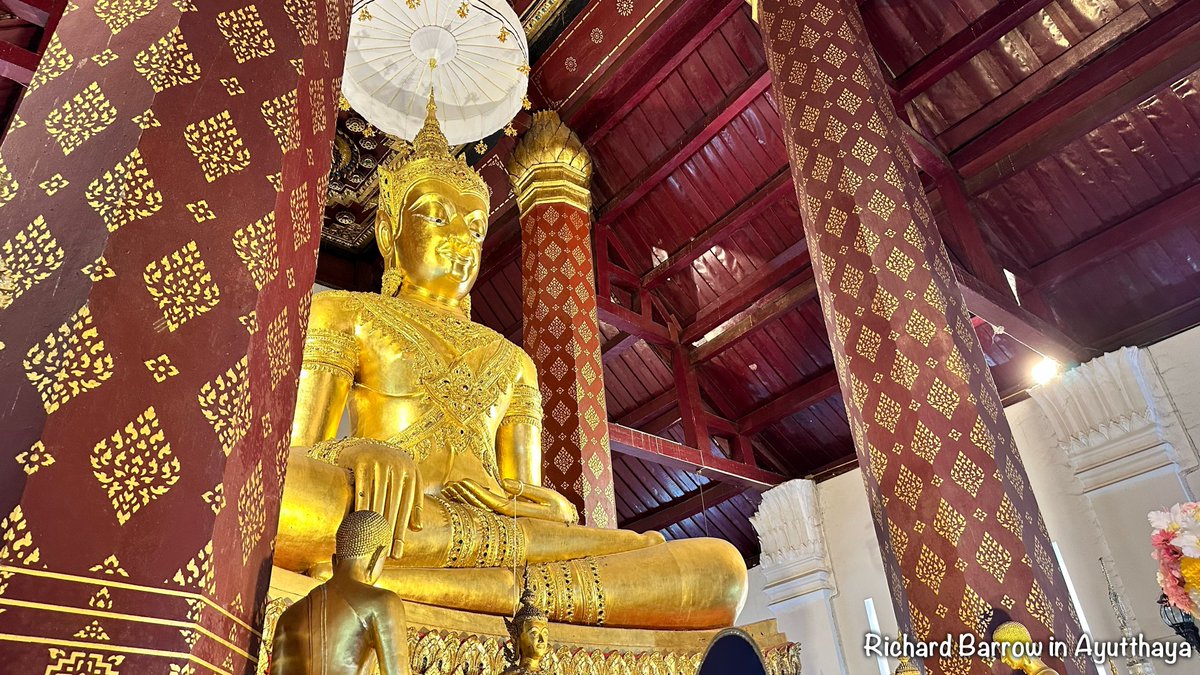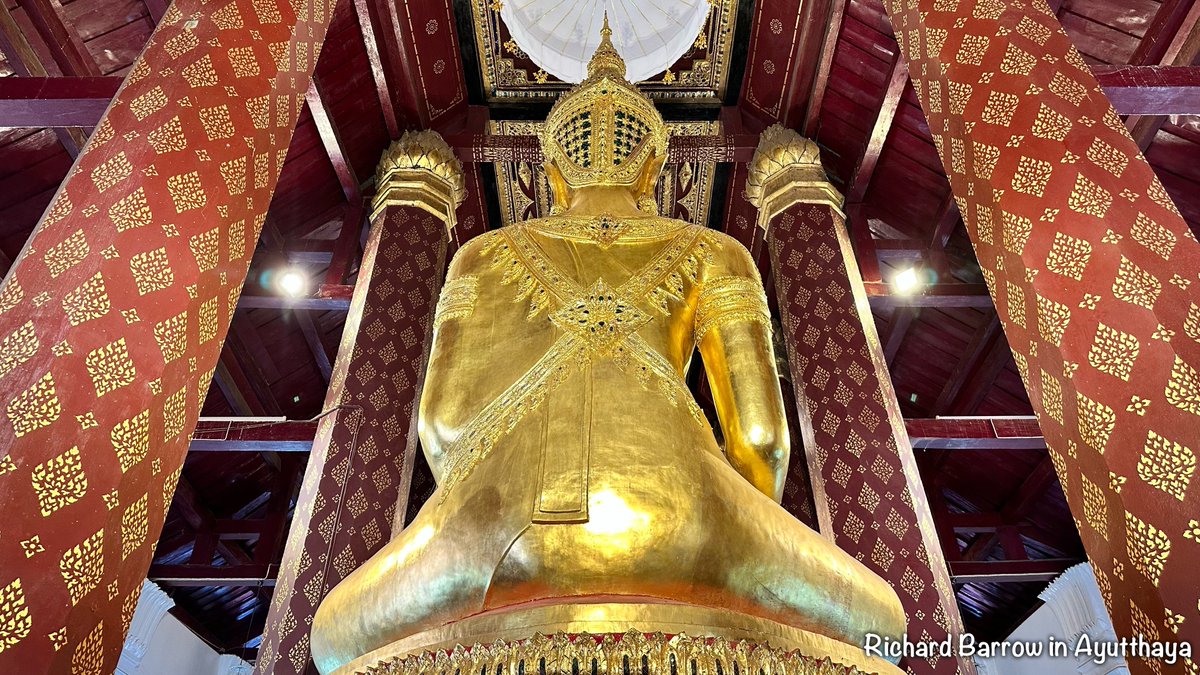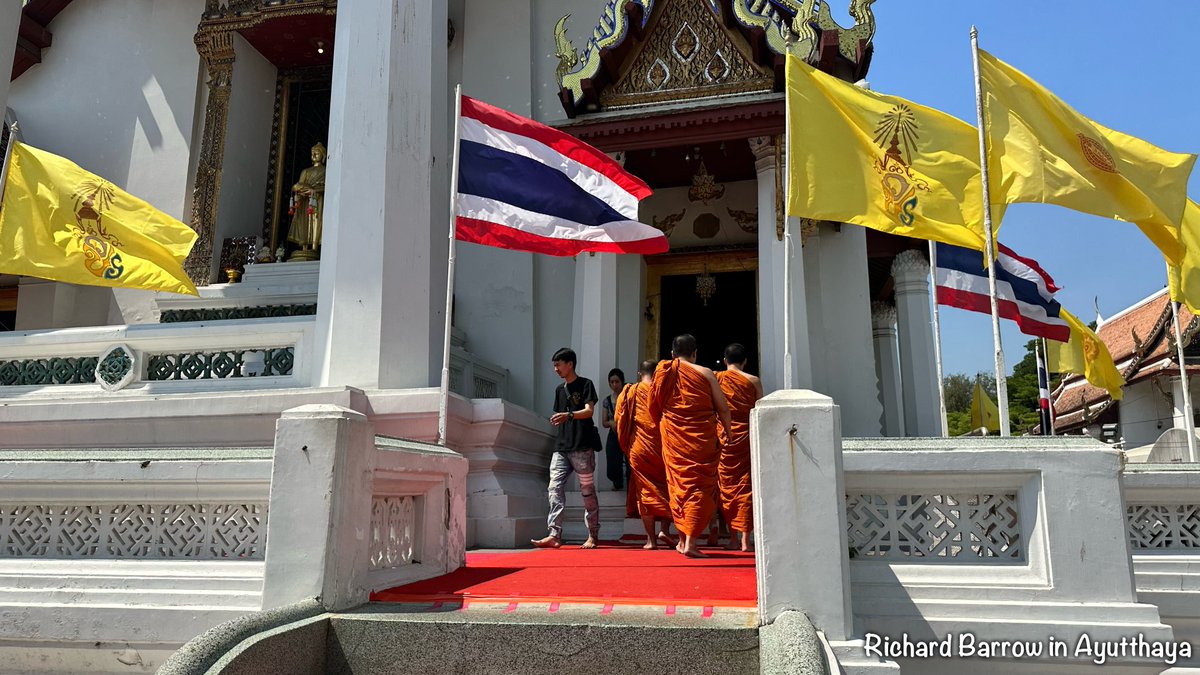 The second stop in Ayutthaya was the iconic Wat Phra Si Sanphet. It used to be in the Grand Palace complex in Ayutthaya when it was the capital. Only these three Chedis remain.
📍MAP: maps.app.goo.gl/3BKUAuRyRXKHuS…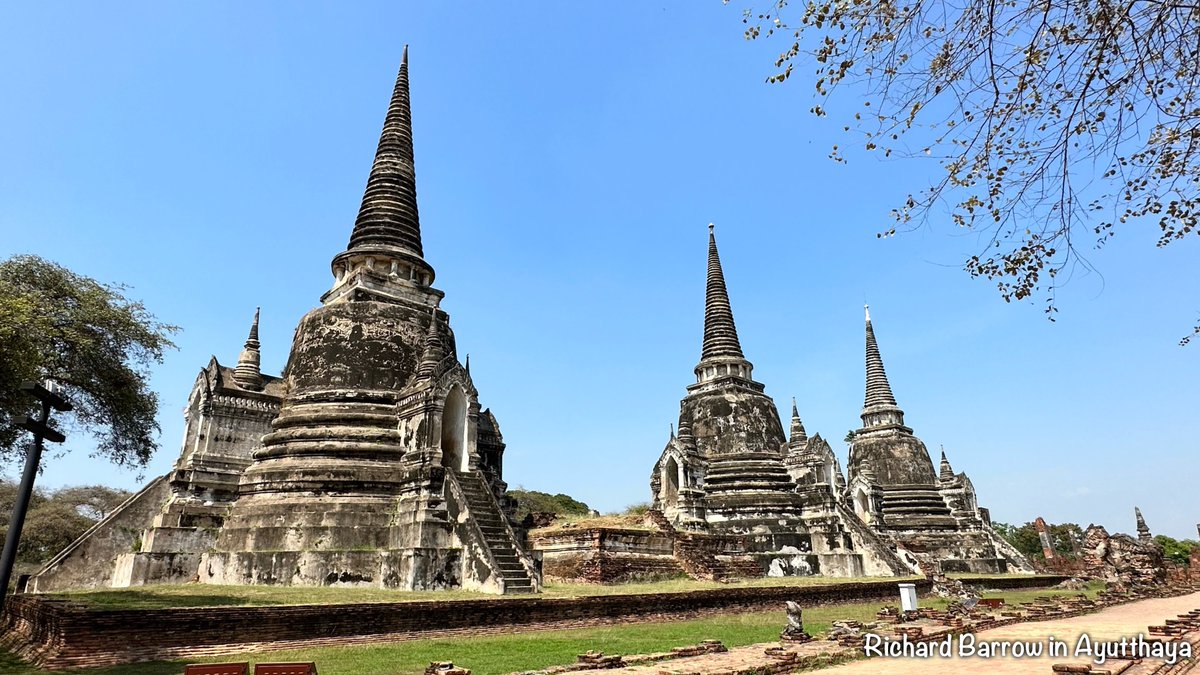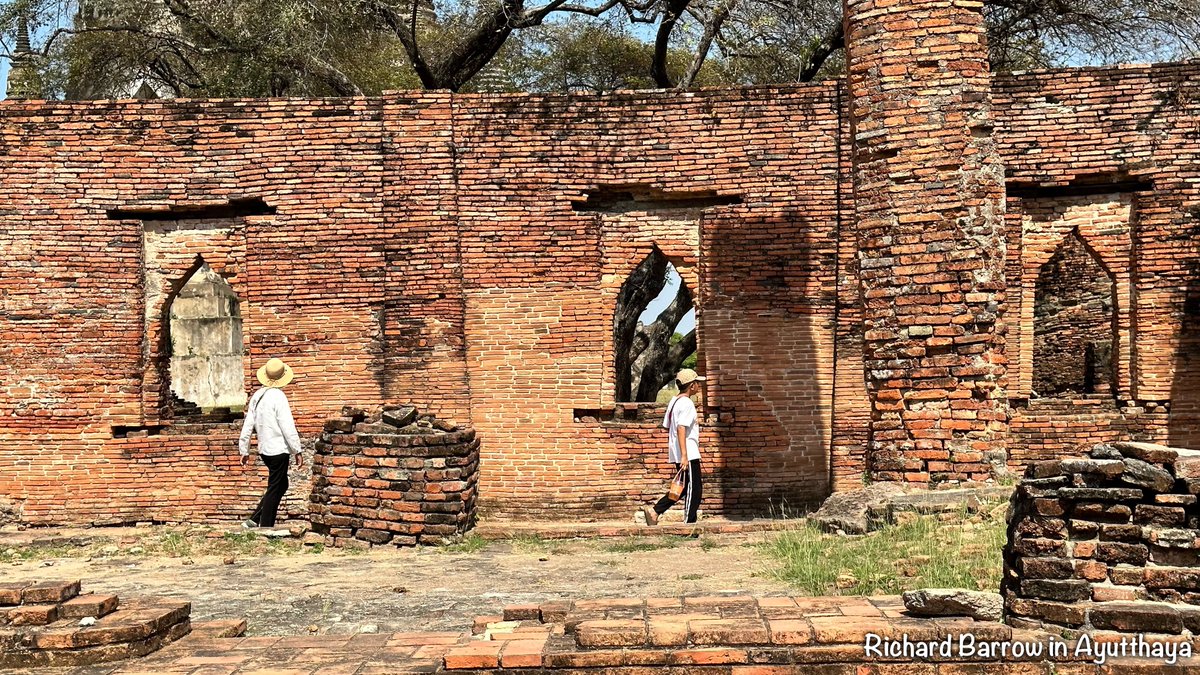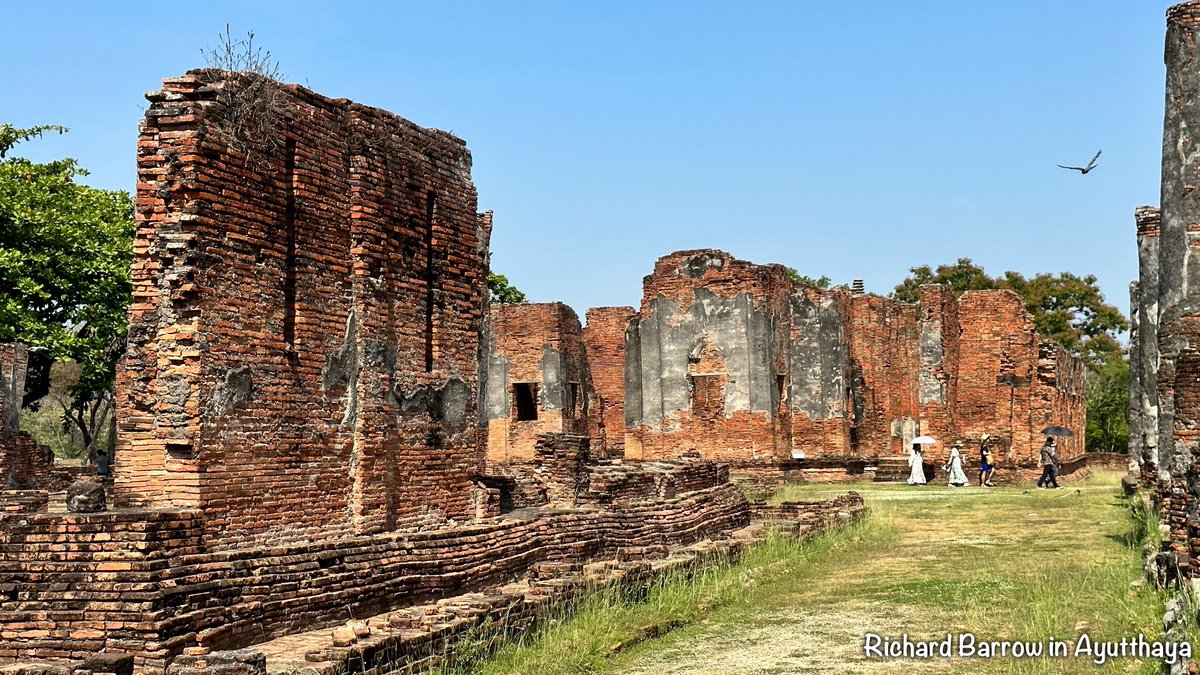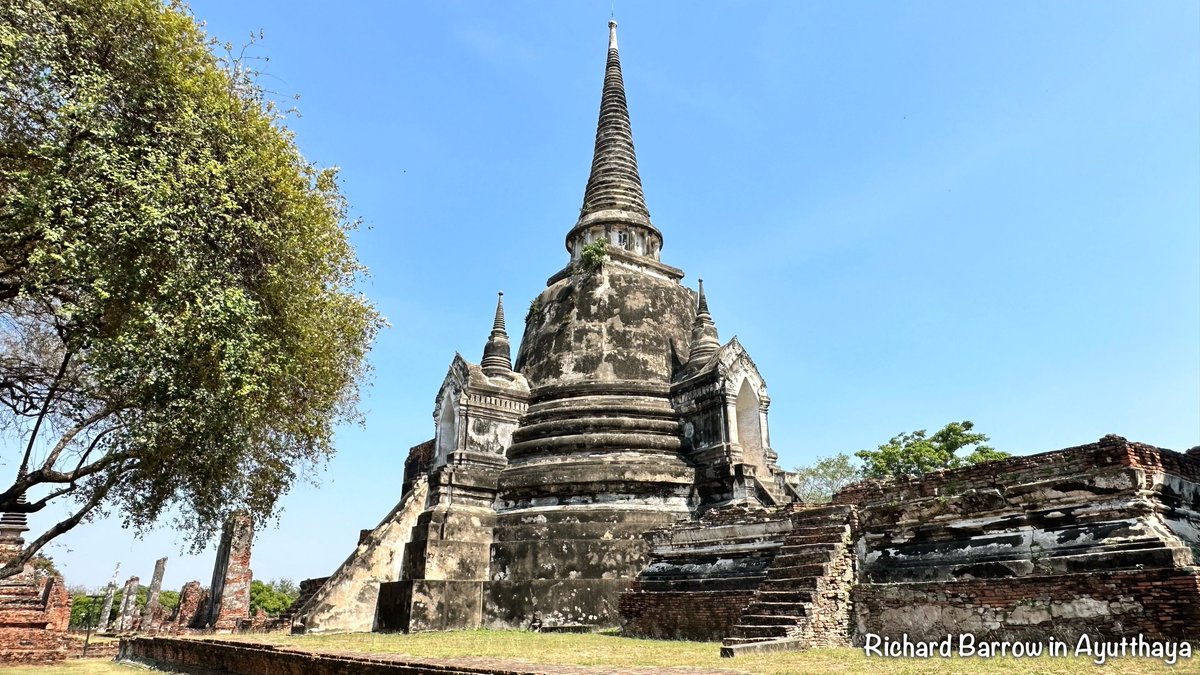 Our third stop on the Tuk Tuk tour was at Wat Mahathat. All tour guides bring their customers here to take a photo of the famous Buddha head wrapped in a tree. It's a must see location in Ayutthaya.
📍MAP: maps.app.goo.gl/XkG8bzyHKuHQKY…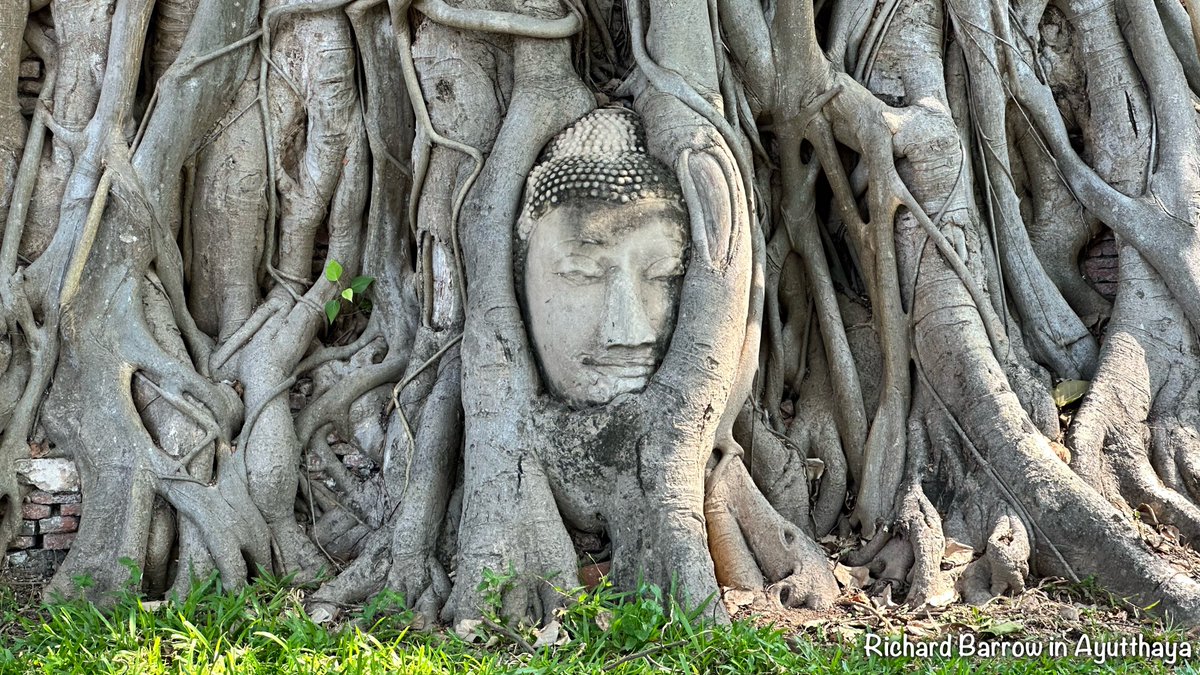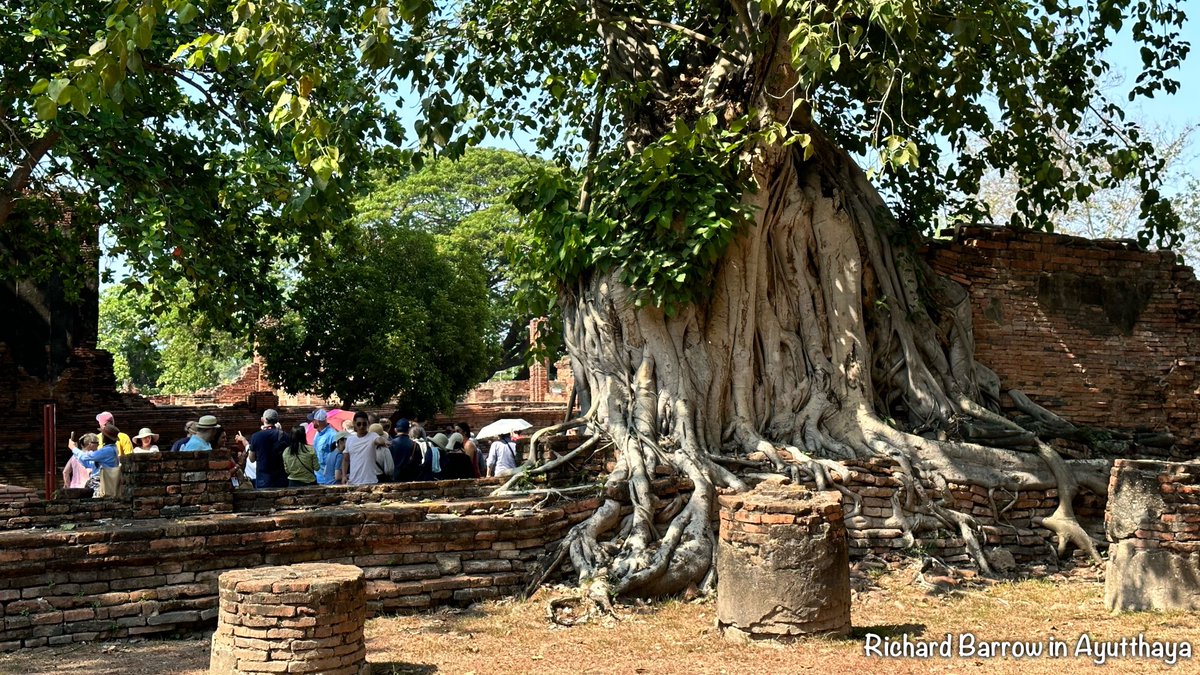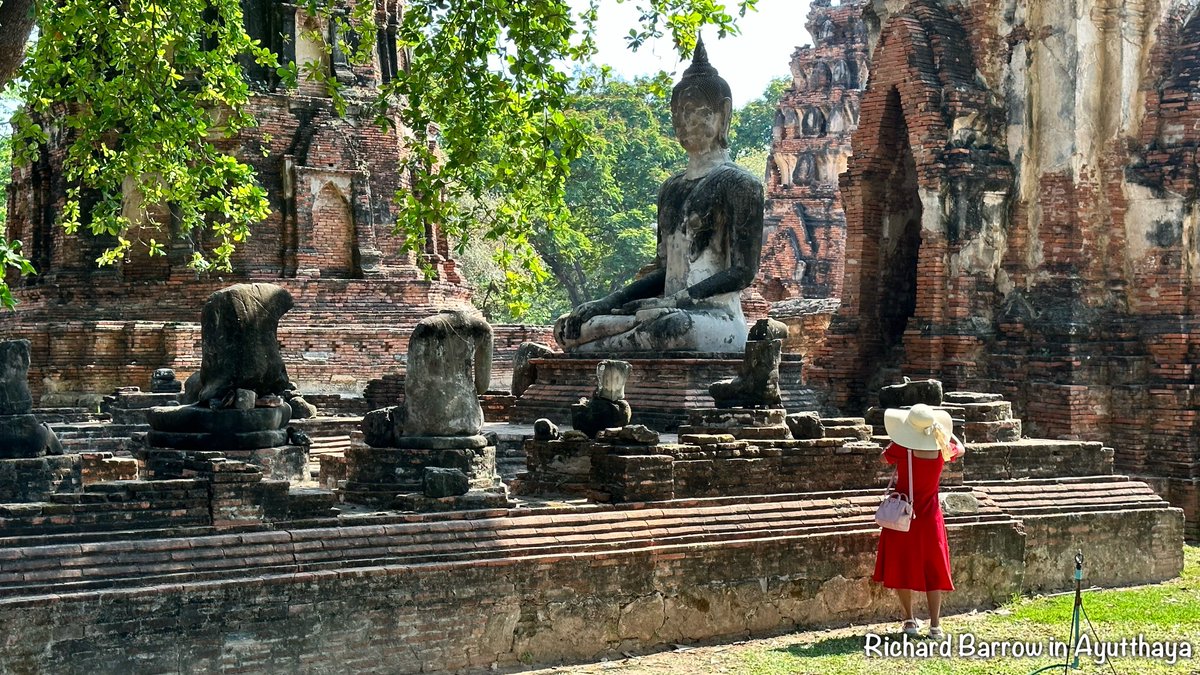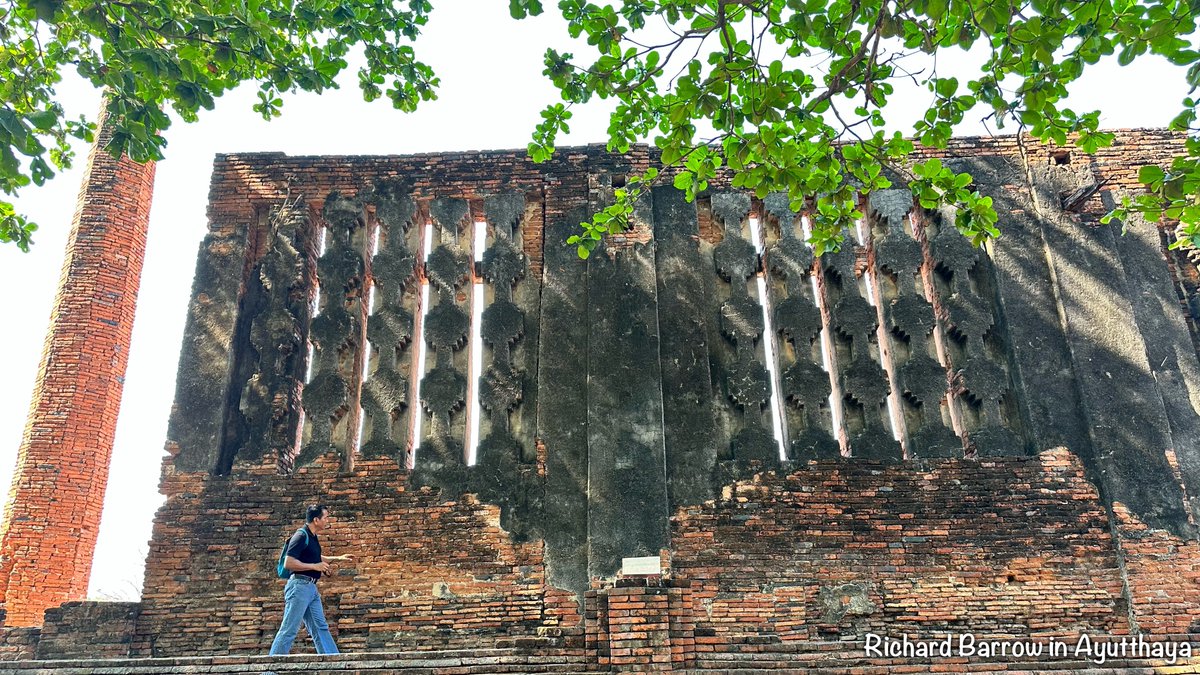 Next door to Wat Mahathat is Wat Ratchaburana. Not so many tourists come here but it is an impressive site. It was in this crypt that many gold items were discovered. They are now on display at Chao Sam Phraya National Museum.
📍MAP: maps.app.goo.gl/kcKQXuyyV2pKwb…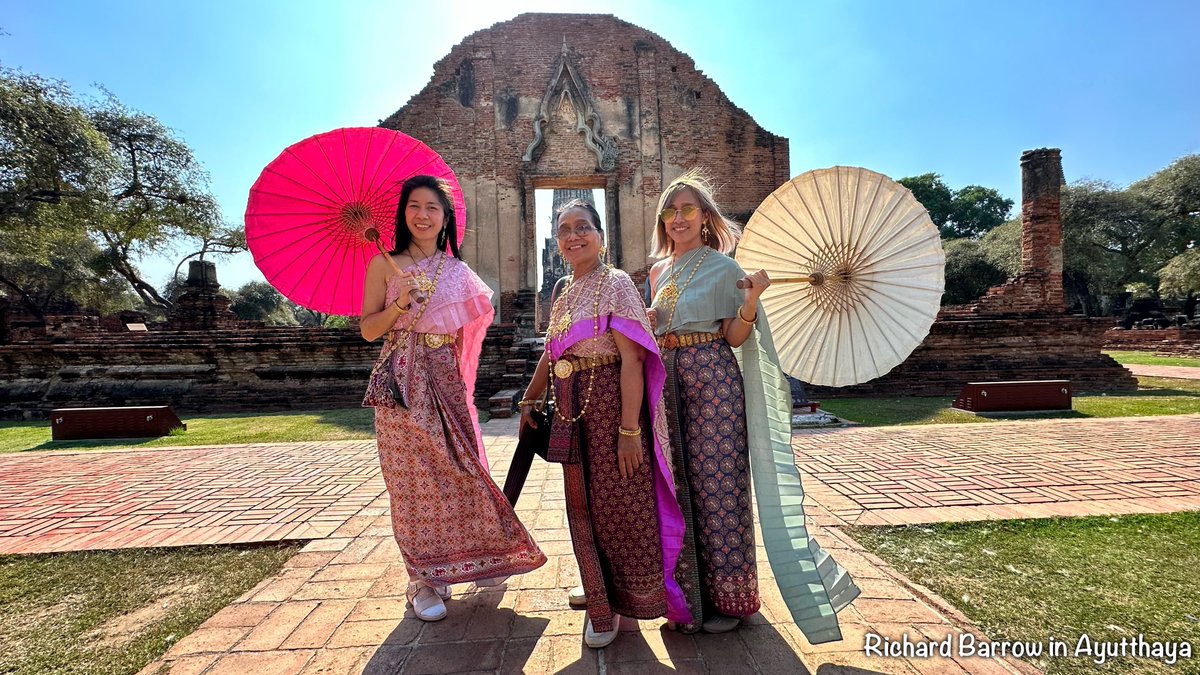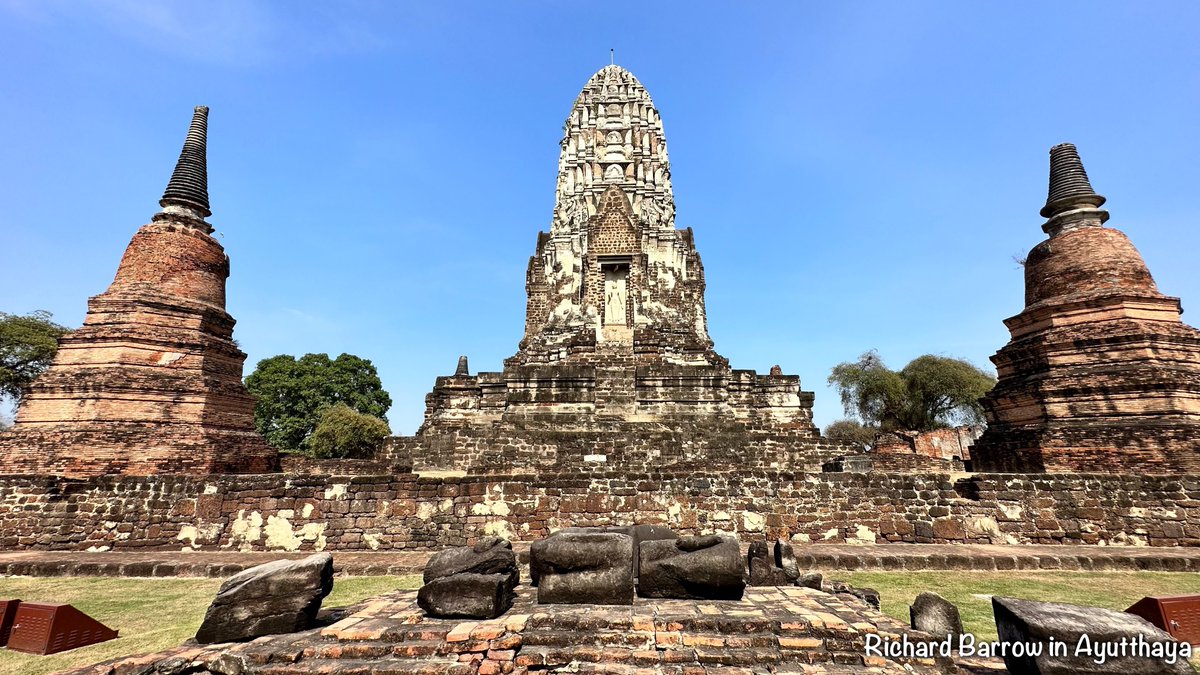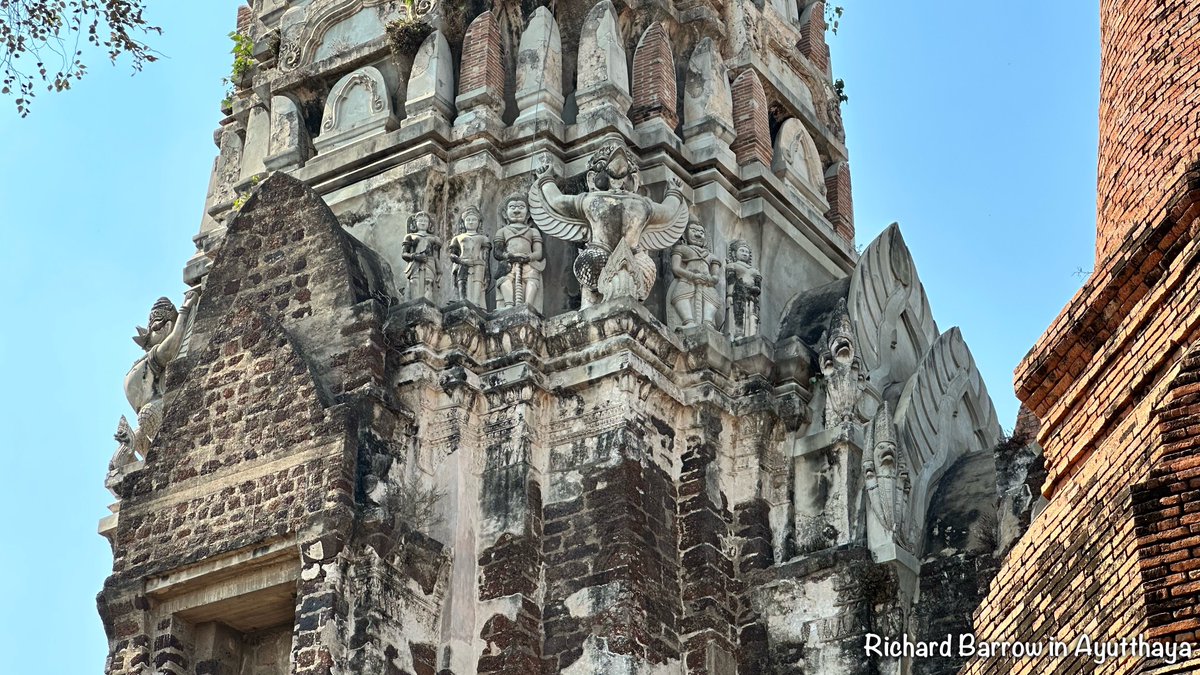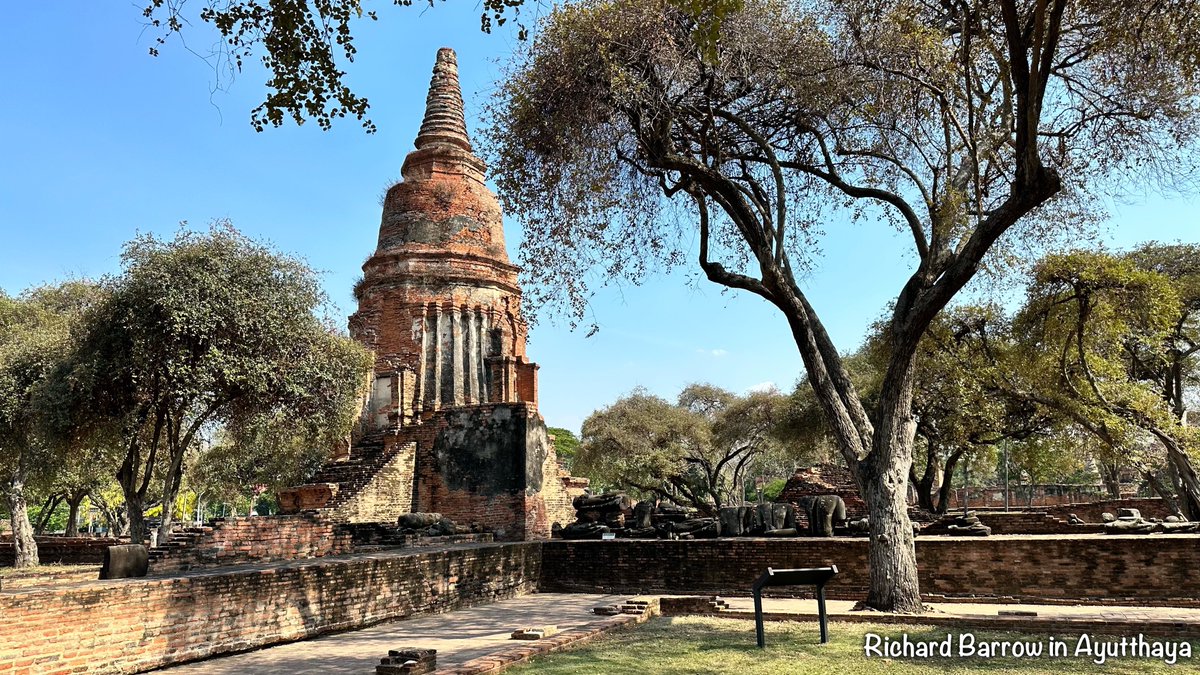 The fifth and last stop on our Tuk Tuk tour of Ayutthaya was at Wat Yai Chai Mongkhon. The highlights are a 60 meter high bell-shaped chedi and a large Reclining Buddha.
📍MAP: maps.app.goo.gl/WATxV5xQ79UgbY…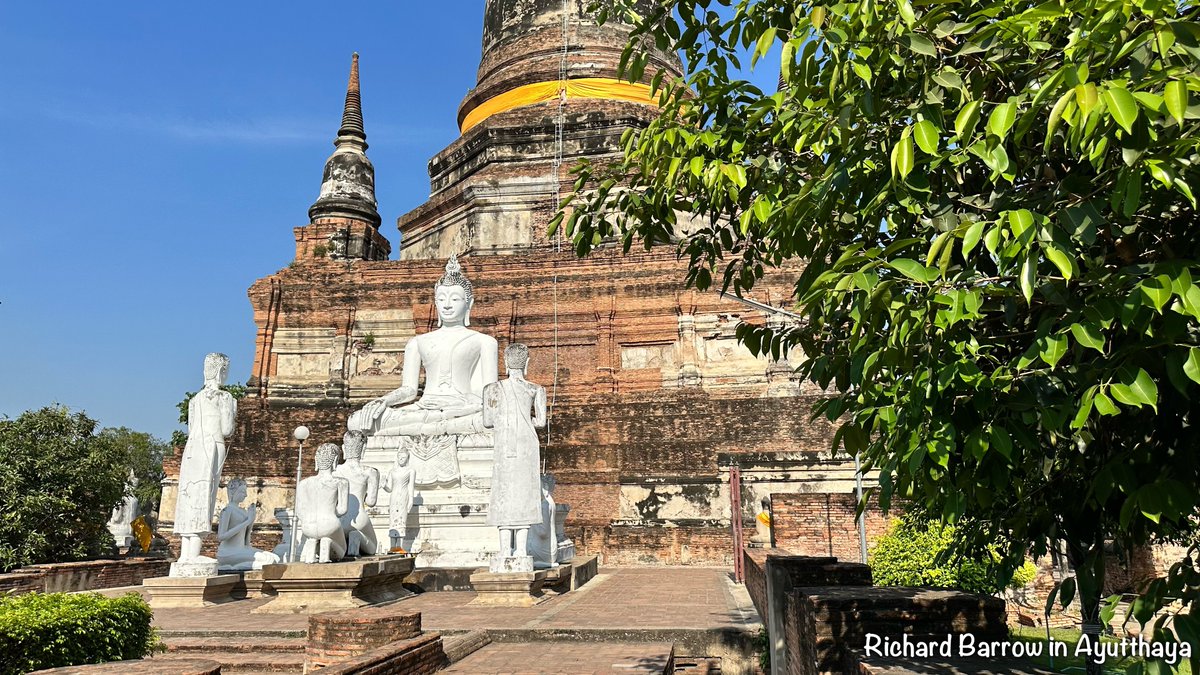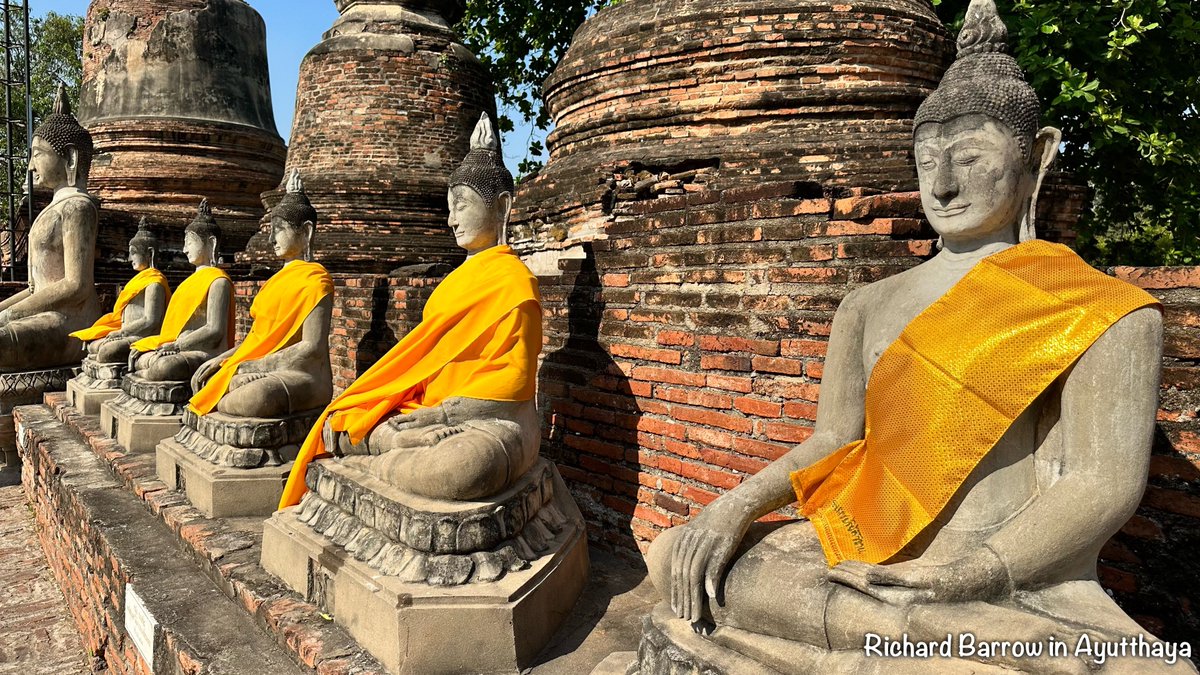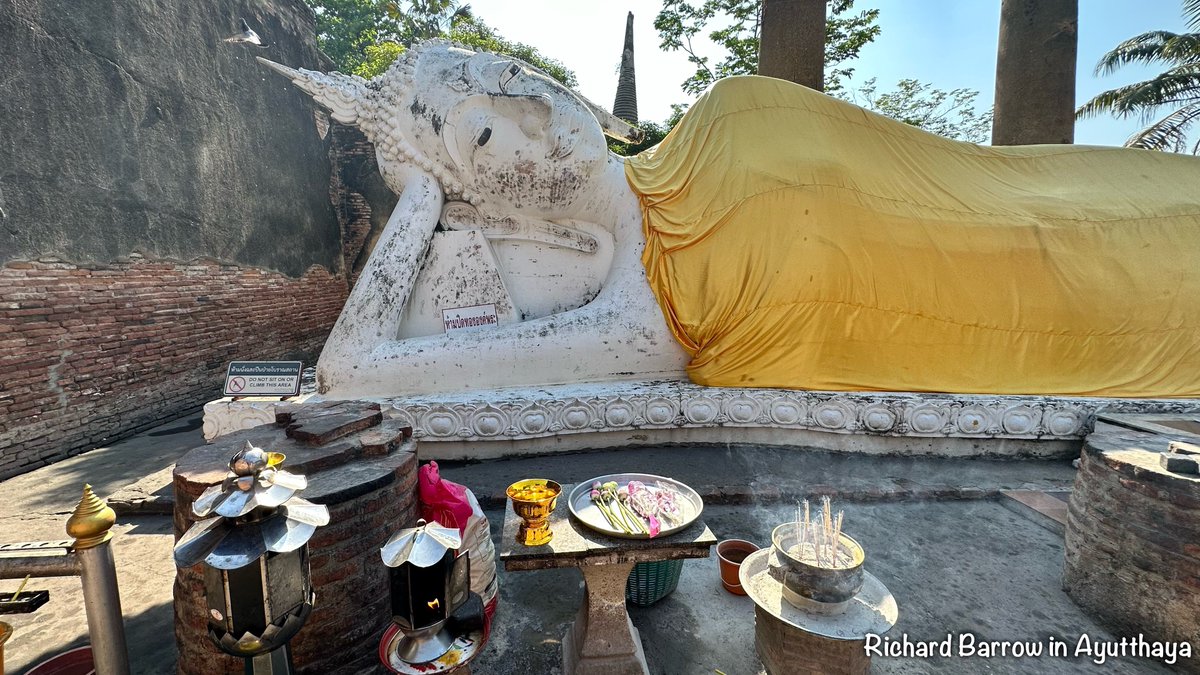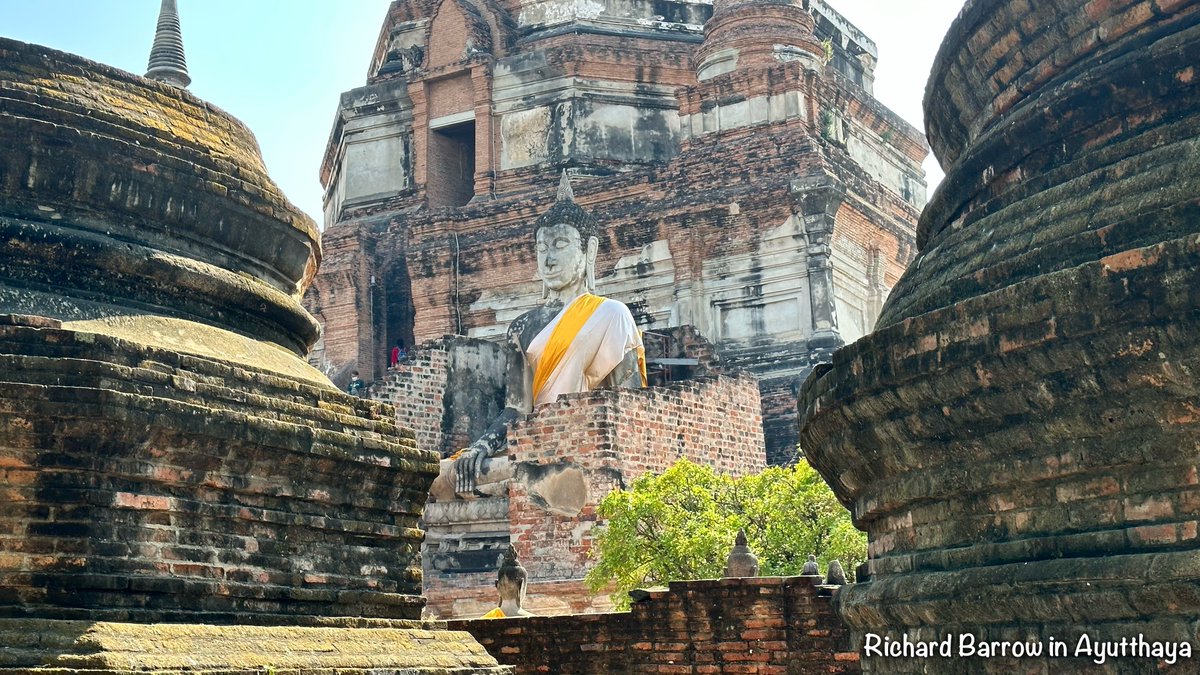 We finished our tour at the railway station. While we waited for the steam train to take us home we had a coffee at The Station. This was the first time I had visited and I was impressed with the size and decoration as well as the food menu.
📍MAP: maps.app.goo.gl/ApxRQvLa57bcyL…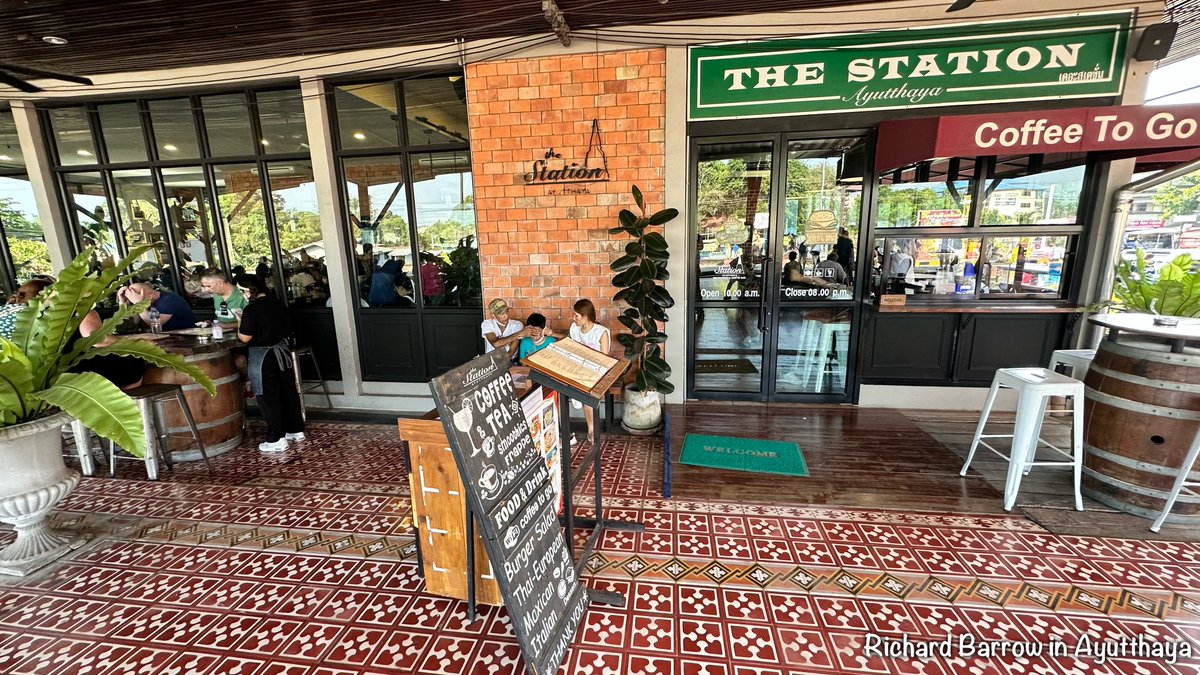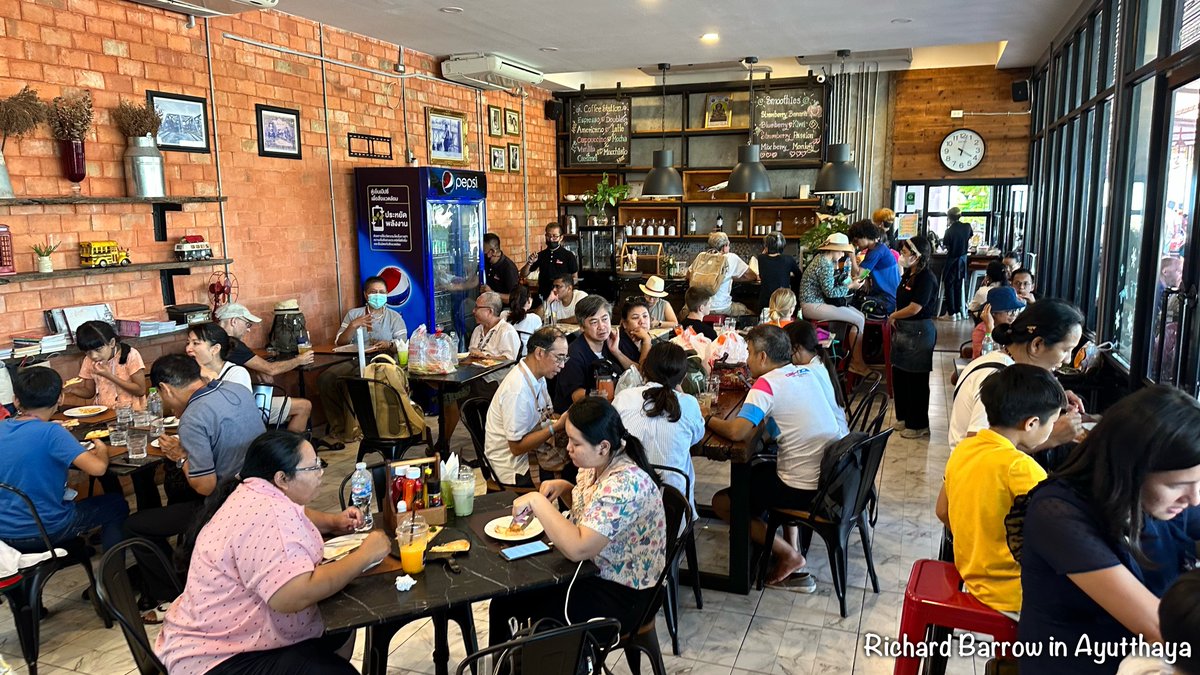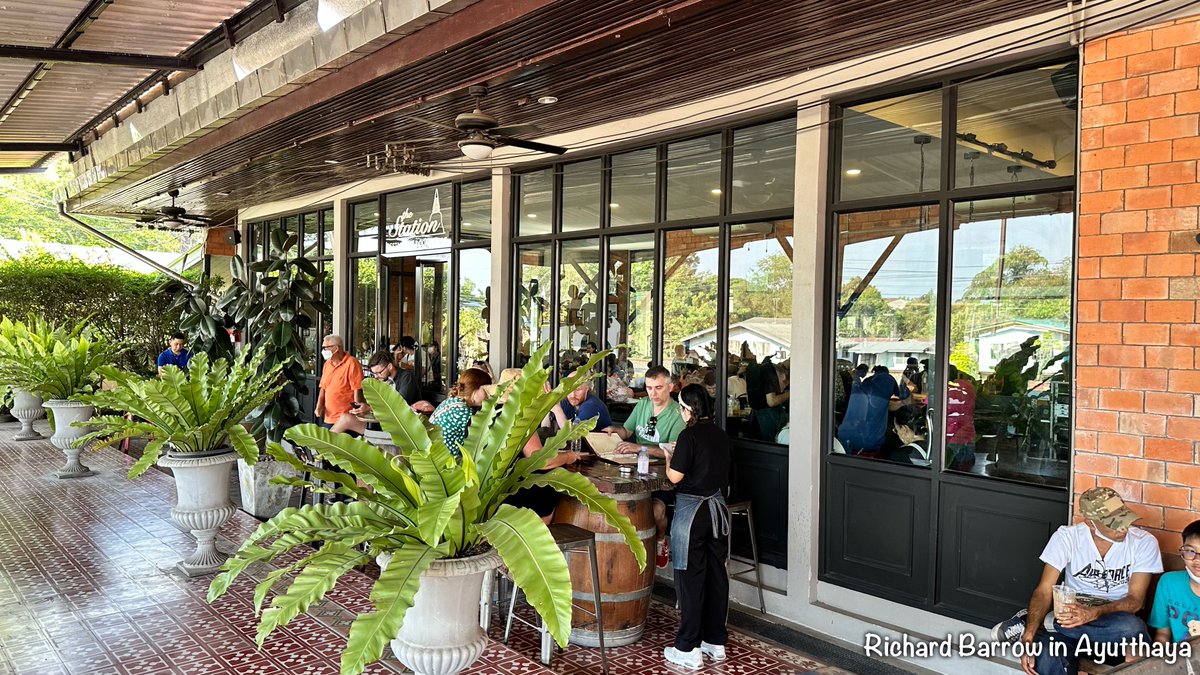 This now concludes our one day trip to Ayutthaya onboard the steam train. I hope you enjoyed my photos and I've inspired you to do this trip the next time there is a steam train excursion to Ayutthaya.
Follow @ThaiTrainGuide on Twitter and Facebook for the dates of upcoming trips.