The new Samut Prakan Immigration office in Bang Phli
This morning I visited the new Samut Prakan Immigration office in Bang Phli. It has temporarily moved from Paknam to Thip Nimitra Market (pronounced tip-ni-mit). They will be building a five-storey building on the Paknam waterfront. It will probably take them a few years.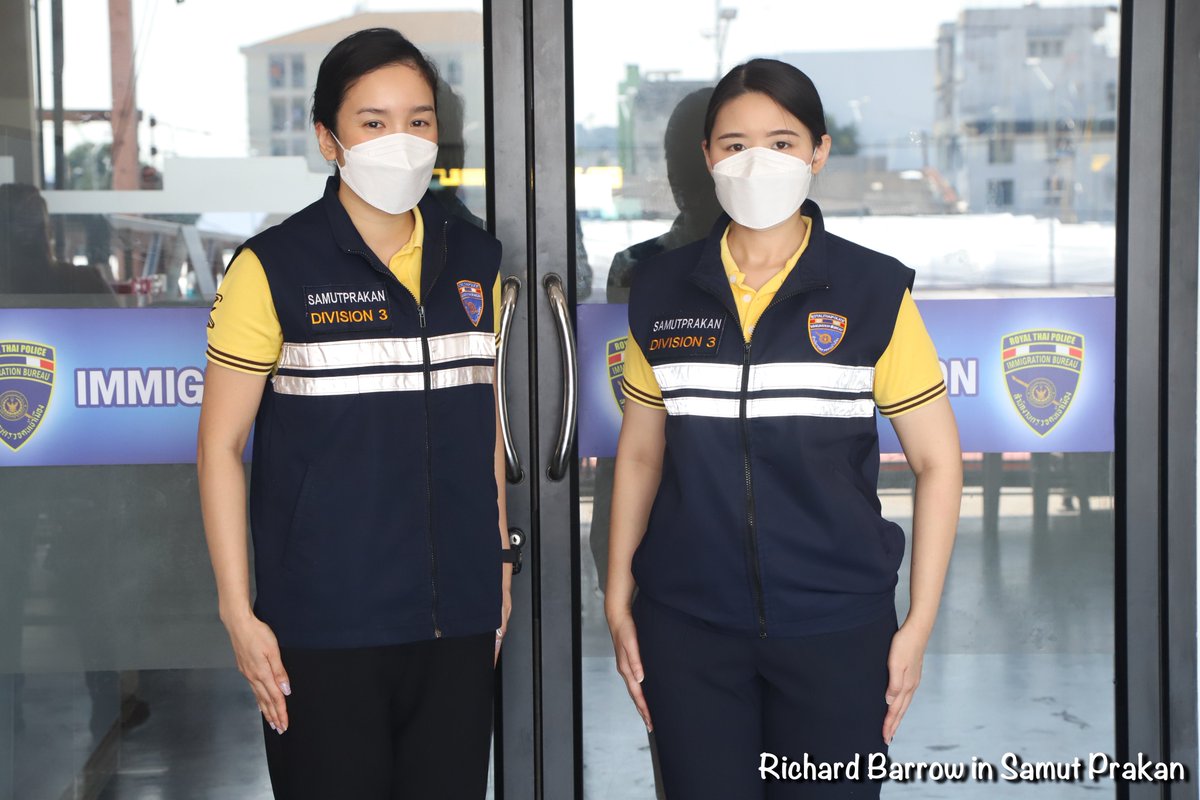 [2] Thip Nimitra Market is on Theparak Road opposite Banplee Hospital. It is easy to spot as it is bright orange. Immigration is on the second floor. Just use the stairs in the corner that you can see in this picture.
📍MAP: goo.gl/maps/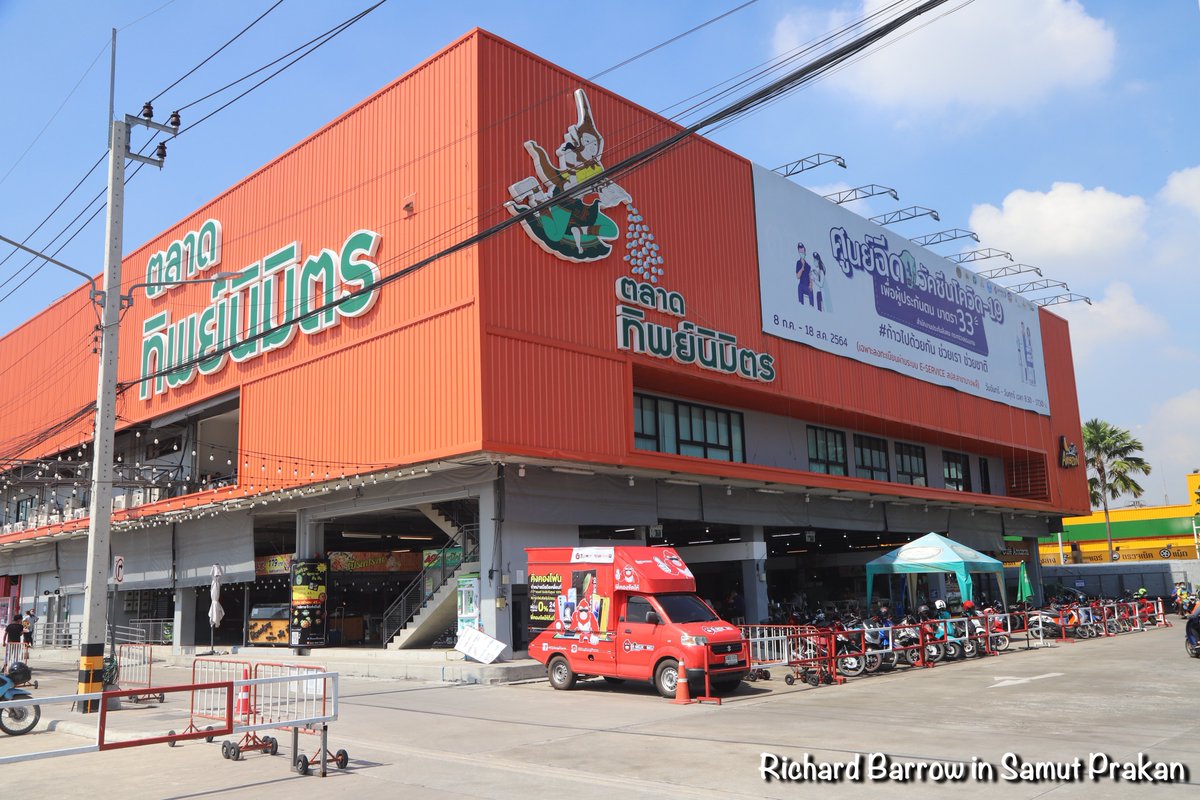 [3] Samut Prakan Immigration is open from 8:30am to 4:30pm. They are closed for lunch from 12pm to 1pm. The address for 90 day reports is Temporary Service Center, Samutprakan Immigration, Thipnimitra Market Building A, 2nd floor Bangphil Yai, Bangphil District, Samutprakan 10540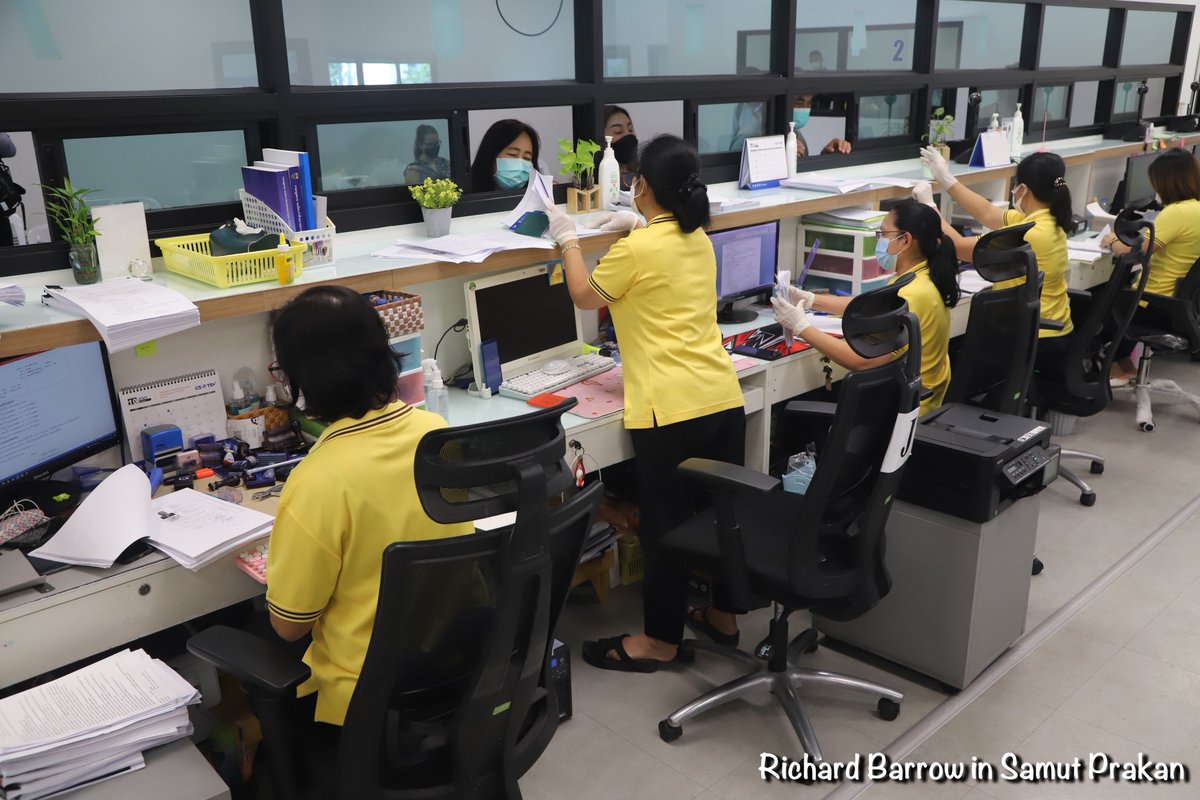 [4] You can now contact Samut Prakan Immigration through the LINE messaging app by scanning the QR Codes in the graphic. Once added, you will find more information in the menu section. You can also use it to check to see if your extension of stay has been approved.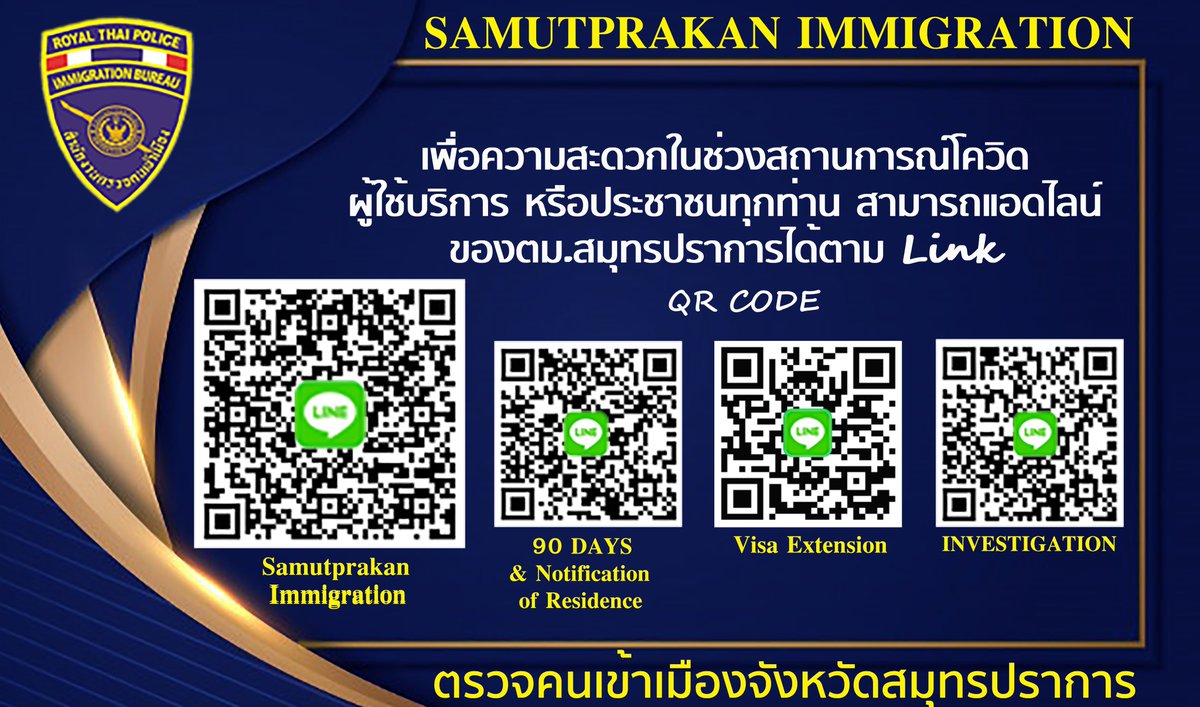 [5] One good thing about the new location for Samut Prakan Immigration is the food court downstairs with a good selection including pizza. There are also shops offering photocopying, passport photos, translating etc. There's a KFC opposite and a Big C nearby.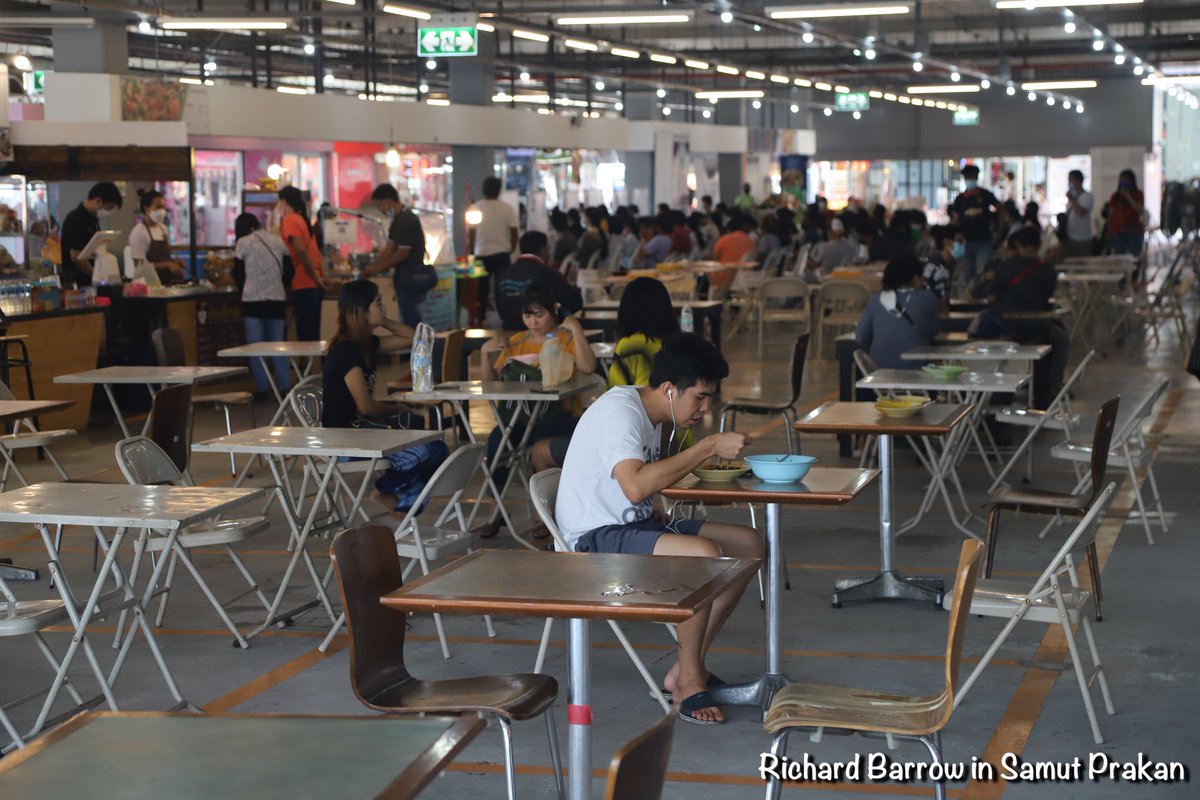 [6] For those people who need to renew their work permit in Samut Prakan, please note that the Labour Department office will be moving to the second floor at Thip Nimitra Market in Bang Phli on 1st October. (Though it doesn't seem to be ready yet.)
📍MAP: goo.gl/maps/Vvvm8gPaj…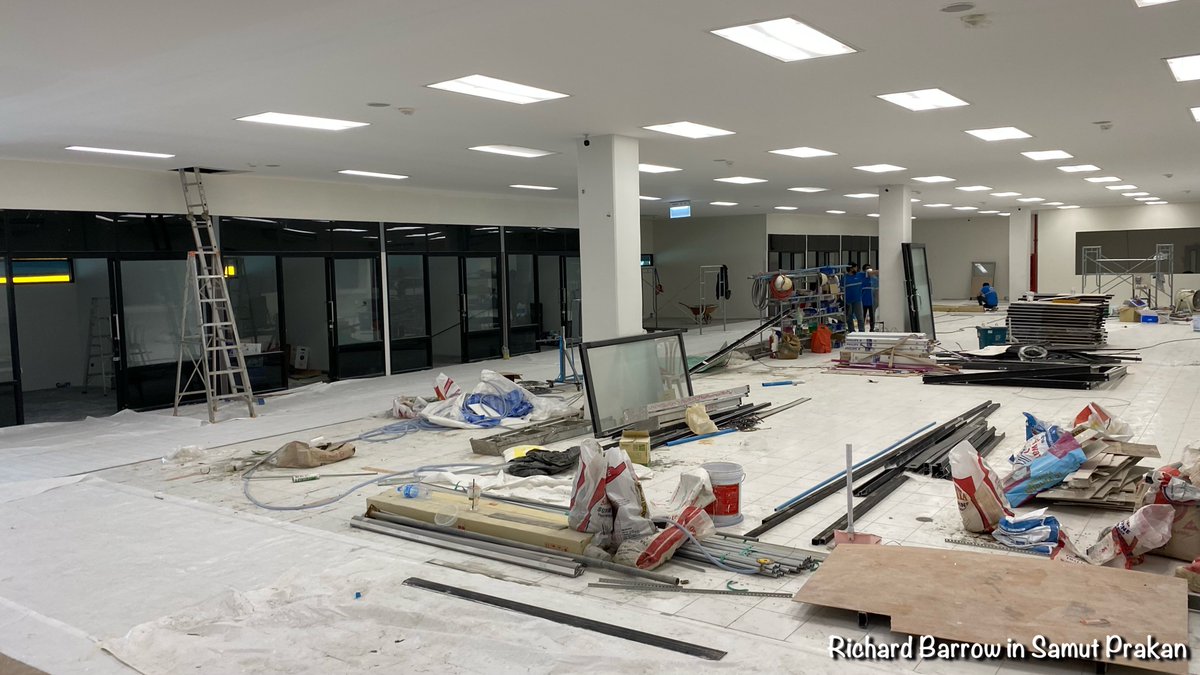 [7] This afternoon I did a quick update to the official website for the Samut Prakan Immigration Office (samutprakanimmigration.go.th). I added information in English as well as new photos. When I get time, I will update it a bit more. Feel free to make suggestions. Thanks.